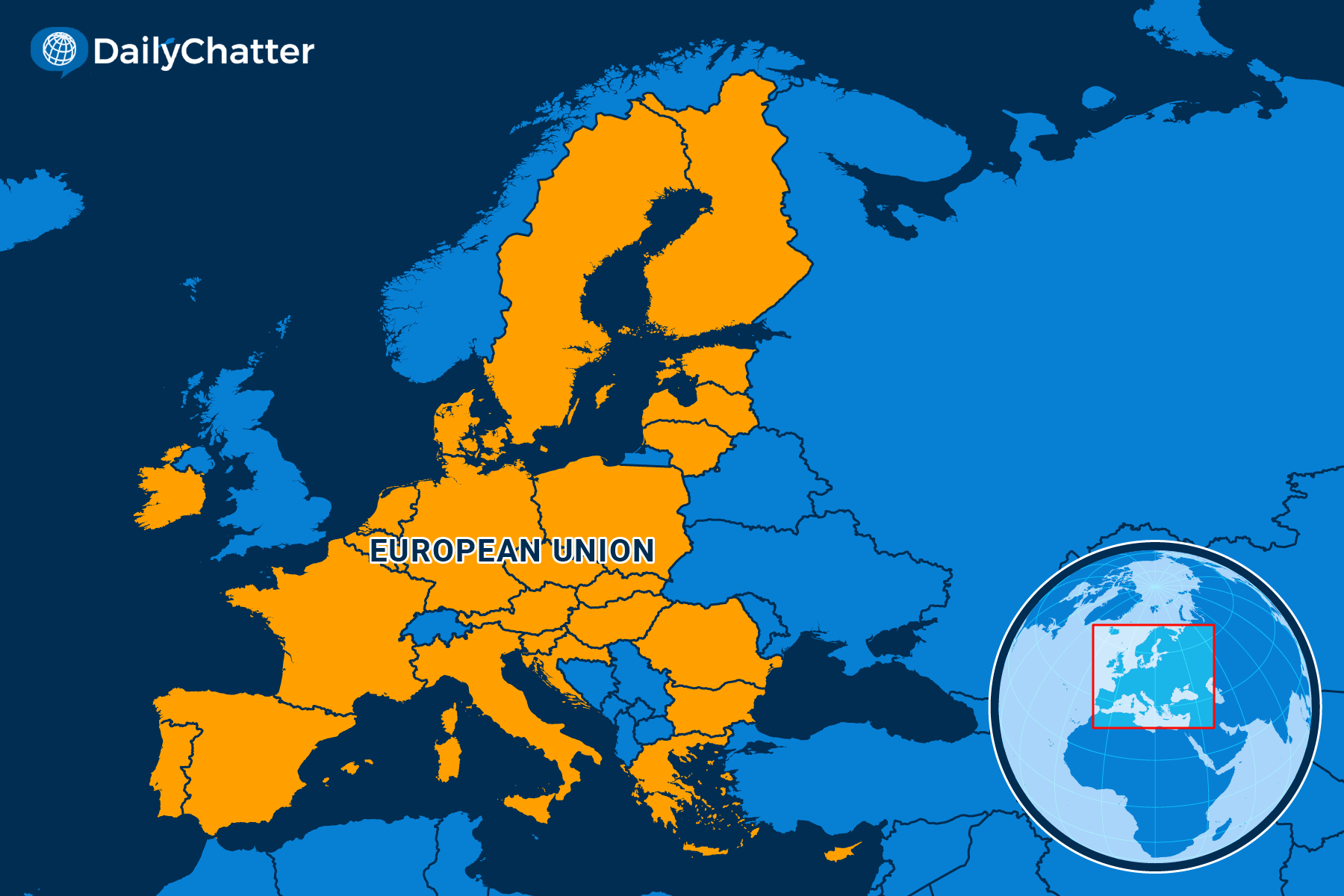 The World Today for January 10, 2023
Listen to Today's Edition
NEED TO KNOW
Buying Power
EUROPEAN UNION
Belgian authorities have arrested a vice president of the European Parliament and jailed her, detained almost a dozen others and raided parliamentarians' apartments and offices, seizing $1.6 million in cash.
All this is part of a major scandal known as "Qatargate" that has erupted in the European Union over allegations of influence peddling with a "Gulf state," criminal conspiracy and corruption, that has the bloc's supporters worried over the EU's geopolitical soft power – its diplomatic standing – and the example it sets for other less developed regions, which has long rested on its reputation of good governance.
Meanwhile, its detractors are having fun with Qatargate: "And they said the (bloc) is seriously concerned about corruption in Hungary," wrote Hungarian Prime Minister Viktor Orbán, who has been in a long fight with the EU over corruption and authoritarianism in his country.
The scandal arose last month after investigators started looking into Qatar and Morocco unduly influencing decision-making in the EU, wrote Bloomberg in an analysis.
As the Guardian explained, the biggest fish caught in the alleged conspiracy is Eva Kaili, a Greek parliamentarian, former television anchor and, until she was dismissed from her duties, one of the body's vice presidents. Already stripped of her parliamentary immunity, she has said she is innocent of the charges of criminal organization, money laundering and corruption, adding she didn't know anything about the nearly 150,000 euros ($161,000) that cops found in her home.
But, as the Greek newspaper Ekathimerini reported, Kaili allegedly told investigators that she asked her father to hide money she received in the bribery scheme. He was arrested on Dec. 9 while carrying nearly 750,000 euros in a suitcase.
Another important figure in the scandal is Marc Tarabella, a Belgian lawmaker. The vice chair of parliament's delegation for relations with the Arab Peninsula, he played an "important role in the leadup to Qatar's hosting of the FIFA World Cup," noted Politico.
Kaili and Tarabella both belong to the parliament's Progressive Alliance of Socialists and Democrats faction. Parliamentary leaders in Brussels are now seeking to lift the immunity of the accused members of the European Parliament as they presumably prepare charges in a Belgian court, reported Agence France-Presse.
Meanwhile, Qatari officials have refuted the allegations. They said that EU officials now risk harming relations between the bloc and the gas-rich state, hardly welcome news for Europeans already facing sky-high energy prices because of the sanctions and other moves toward Russia following its invasion of Ukraine, the Financial Times noted. EU officials nonetheless have suspended all work related to Qatar and Morocco. European officials had already ruffled feathers in Qatar during the World Cup soccer championships last year due to their criticism of the sheikdom's treatment of the LGBTQ community.
Then, Kaili was one of Qatar's defenders. "Today, the FIFA World Cup in Qatar is a proof actually of how sports diplomacy can lead to a historic transformation of a country whose reforms have inspired the Arab world," she said in November, according to CNN. "Qatar is a leader in labor rights."
Qatar has made some strides in reforming its much-criticized labor system, which consists largely of foreign workers from developing countries who have complained of mistreatment and the withholding of pay, as Human Rights Watch described.
Still, most scoffed at those remarks at the time.
Now, a jury might decide whether Kaili was being honest.
THE WORLD, BRIEFLY
Looking for Respite
NIGERIA
Unknown gunmen kidnapped at least 32 people in Nigeria's southern Edo state this week, the latest incident of violence in the West African country and just a month before a general election in which security is a major campaign issue, the BBC reported Monday.
Authorities said attackers armed with automatic rifles abducted a number of staff members and passengers waiting at the station in Igueben over the weekend. Some who tried to flee were wounded.
Security forces, assisted by local hunters, have begun a search-and-rescue operation for the victims.
The Igueben station attack is the latest assault on the country's railway service: Last month the Nigerian Railway Corporation reopened a rail service linking the capital of Abuja with northern Kaduna state, months after gunmen blew up the tracks, kidnapped dozens of passengers and killed six people, according to Reuters.
Edo state officials said many people had started using the train because the local roads had become " no-go area, with huge ransoms being collected from families of (kidnap) victims."
The weekend attack underscores Nigeria's growing insecurity due to kidnappings for ransom, Islamist insurgencies and banditry in recent years.
Insecurity is a prominent campaign theme ahead of Nigeria's general elections in February, which will determine President Muhammadu Buhari's successor.
A Little Knowledge…
UNITED ARAB EMIRATES
The United Arab Emirates will begin teaching about the Holocaust in history classes in primary and secondary schools, a move that underscores the normalization of relations between the Gulf country and Israel, the Associated Press reported.
The UAE embassy in the United States confirmed the changes in the curriculum Monday, even though Emirati education officials haven't confirmed the move.
The embassy said the changes follow the 2020 Abraham Accords that normalized relations between Israel and a number of Middle Eastern countries, including the UAE, Bahrain and Morocco.
During World War II, Nazi Germany systematically murdered six million European Jews along with other ethnic groups and minorities. Ambassador Deborah E. Lipstadt, the US special envoy to monitor and combat antisemitism, praised the UAE's announcement and hopes other countries will follow suit.
The UAE's announcement also comes after it and other Arab countries denounced Israeli Minister of National Security Itamar Ben-Gvir's decision to visit a holy site in Jerusalem for the first time since Prime Minister Benjamin Netanyahu's new far-right government took office.
The location, which Muslims refer to as the Noble Sanctuary and Jews as the Temple Mount, is the holiest place in Judaism and is where the ancient biblical Temples once stood.
It now houses the Al Aqsa Mosque, Islam's third holiest site. Since Israel's seizure of the site in 1967, Jews have been permitted to visit but not pray there.
Wanted: Accountability
MARTINIQUE AND GUADELOUPE
A Paris court this week dropped a criminal investigation into the use of a pesticide that caused cancer rates to spike on the French Caribbean islands of Martinique and Guadeloupe, ending a nearly 20-year-old case that had sparked protests in the overseas territories, France's Le Monde reported.
In 2006, the islands' inhabitants sued to hold the French government criminally liable for allowing the extended use of the chlordecone pesticide to protect crops in Martinique and Guadeloupe against weevils.
The chemical has been linked to prostate cancer – the two islands have some of the highest rates in the world – as well as stomach and pancreatic cancer.
French authorities banned the use of the pesticide in France in 1990 but the chemical was still used on the islands' banana plantations until 1993, Agence France-Presse noted.
Last month, French health authorities released a report saying that nearly 90 percent of people on the islands have been contaminated by chlordecone.
In its ruling, the French court found that the use of the chemical had caused a "health scandal" and resulted in long-term harm to the islanders. But the judges countered that based on scientific evidence available at the time, it could not prove that individuals involved were fully aware of the risks.
Nonetheless, it encouraged plaintiffs to seek restitution from "other authorities" based on the links demonstrated between the chemical and cancer.
The verdict caused dismay among the territories' officials and residents, who feared that statutes of limitations and other legal constraints could preclude accountability.
On Friday, Harry Durimel, mayor of the city of Pointe-à-Pitre, Guadeloupe, and a lawyer who represents chlordecone victims, said he will appeal the judgment, bringing it to European courts if necessary.
Thousands of people marched through Martinique's capital Fort-de-France in February 2021 to protest the case's statute of limitations and again in late 2022 in response to prosecutors' recommendation in November to drop the criminal prosecution.
DISCOVERIES
The Secrets of Language
For centuries, philologists and linguists have been racking their brains over a 2,500-year-old Sanskrit grammar puzzle created by "the father of linguistics," a grammarian and philologist named Panini, who lived in the region of what is now northwest Pakistan and southeastern Afghanistan between the 6th and 4th centuries BCE.
Considered the first to organize the structure of language, he created 4,000 grammatical rules to use for his "language machine" that taught the proper pronunciation of words in ancient Sanskrit – the language of Hinduism and India's greatest works of science, philosophy, poetry, and other literature – and also allowed anyone to deduce or create millions of grammatically correct Sanskrit words from basic root parts.
But the problem has been that previous scholars have struggled because the machine contained so-called "rule conflicts" that affected millions of Sanskrit words: More than one of Panini's 4,000 grammatical rules would frequently apply to a given word, altering the grammar needed for that word.
Foreseeing that problem, Panini created a metarule, wrote Ancient Origins. Unfortunately, said Rishi Rajpopat, an Indian doctoral student at the University of Cambridge and the first to decode the language machine, linguists following Panini misinterpreted the ancient grammarian's intent, including creating new rules that further complicated the use of the machine, CTV News reported.
Rajpopat explained in his thesis that Panini's "language machine" worked by feeding it a combination of a base and a suffix to turn them into grammatically correct words and sentences through a step-by-step process.
Because each word is made up of two components – a base and a suffix – Rajpopat interpreted the answer to suggest that individuals should follow whatever rule pertained to the right side of the word. He discovered that when he applied the solution in this manner, it worked consistently.
That will help scholars to understand what ancient peoples of South Asia discovered.
"Some of the most ancient wisdom of India has been produced in Sanskrit and we still don't fully understand what our ancestors achieved," Rajpopat said.
Other researchers noted that the discovery would not only revolutionize the study of Sanskrit but also could have wider implications, such as making it possible for computers to learn the language – itself a major milestone.
Thank you for reading or listening to DailyChatter. If you're not already a subscriber, you can become one by going to dailychatter.com/subscribe.
Not already a subscriber?
If you would like to receive DailyChatter directly to your inbox each morning, subscribe below with a free two-week trial.
Support journalism that's independent, non-partisan, and fair.
If you are a student or faculty with a valid school email, you can sign up for a FREE student subscription or faculty subscription.
Questions? Write to us at hello@dailychatter.com.