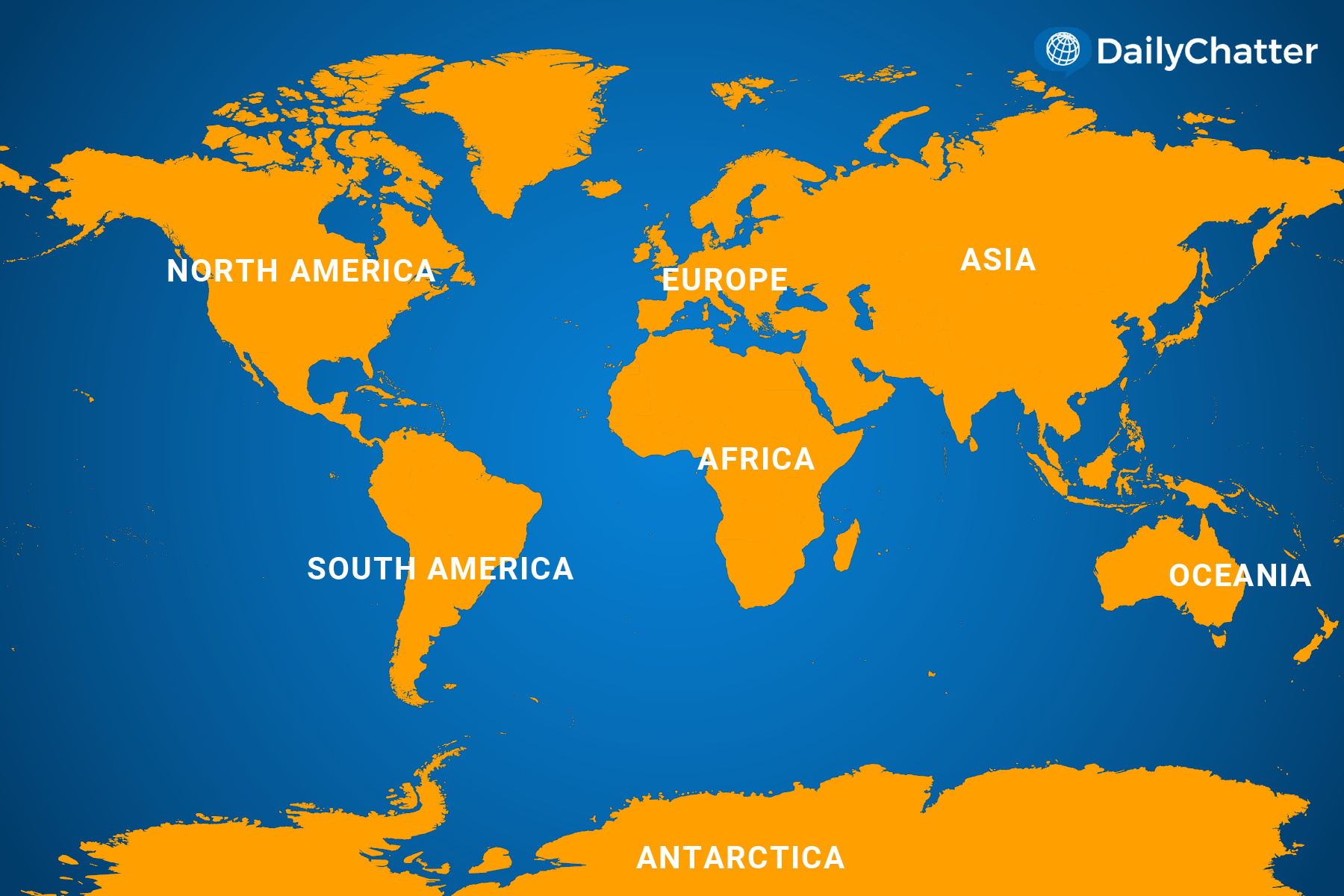 The World Today for August 15, 2022
Listen to Today's Edition
NEED TO KNOW
Suffer the Monkeys
WORLD
What's in a name, Shakespeare once wrote. Well for monkeys these days, everything.
Since May, monkeypox has been spreading exponentially around the globe, with countries that have never seen a case now reporting surges. Unfortunately, fatigue and anger stemming from the Covid pandemic, along with fear, are leading some to lash out.
As a result, the Washington Post noted, it is not a good time to be a monkey.
In Brazil, for example, people have stoned marmosets and capuchin monkeys, while others have been beaten or poisoned, according to NBC News, with police investigating at least 10 poisonings, of which seven resulted in deaths.  Survivors are being sheltered at a local zoo in São José do Rio Preto in central Brazil.
The World Health Organization (WHO) became so concerned that it issued a plea for people to stop targeting monkeys, explaining that the disease is far more common in rodents such as rats and squirrels. Instead, it added, people should worry about human-to-human transmission. The virus is usually transmitted by fluids and is fatal in 3 to 6 percent of cases.
"The concern should be…what humans can do to protect themselves from getting it and transmitting it," WHO spokesperson, Margaret Harris, said at a press briefing. "People should certainly not be attacking animals."
It's actually the second time UN agencies have asked people to stop stigmatizing others because of monkeypox. After it first appeared in the Western world in a new outbreak in May, the UN, along with scientists and also Africans complained about the "racist and homophobic coverage" of the disease they say is being labeled as yet another African virus set upon the world.
"Journalists and editors of global North media outlets badly need training on how to not be racist & stigmatizing in their reporting (of) Ebola, Covid, monkeypox," said Madhu Pai, professor of epidemiology and global health at McGill University in Montreal, Canada, in a tweet.
Many also complained the virus has been ignored for years until it began spreading to the West.
"It's misleading to describe the virus as 'being African,'" added Smithsonian Magazine. The fact that it continues unabated in Africa is "largely the result of unequal access to global vaccine stockpiles and healthcare resources," the magazine added, noting the race for the monkeypox vaccine is on, mainly because it has hit the Western world, which ignored it for years when it had the opportunity to easily stamp it out.
Thought to have existed for thousands of years, monkeypox was first named in 1958 by scientists in Denmark conducting research on the virus. The first case in humans was recorded in 1970 in the Democratic Republic of Congo. Since then, it's never gone away in about 10 countries in Central and West Africa, and there have been outbreaks in the US (2003 and 2021), Israel (2018) and the UK (2018), usually brought in by travelers or imported animals.
There are currently almost 32,000 confirmed cases in 89 countries, 82 of which have not historically seen the virus, including Brazil, which is currently reporting 2,131 cases. The disease is most prevalent in the US  followed by Spain, France and Germany, according to the US Centers for Disease Control and Prevention. There have been fewer than 100 deaths, mainly in Africa, the WHO .
As governments scramble to contain the outbreak and obtain vaccines, Brazil is taking steps to protect the monkeys.
In forests of Rio Preto in Sao Paulo state, police patrol to keep the local population of monkeys safe, g1 of Brazil reported.
Meanwhile, scientists are pushing for a name change.
"A practical and neutral system of nomenclature allows efficient communication without the risk of further misconceptions, discrimination and stigmatization,"  according to a piece authored by over two dozen scientists in Virological, a discussion forum for scientists, suggesting the name, "hMPXV1."
The UN says to stay tuned, it is actively working on it.
Hopefully, that is soon. Because in this case, a name can be deadly.
THE WORLD, BRIEFLY
The Grim Anniversary
AFGHANISTAN
Afghan women took to the streets of Kabul over the weekend to protest the Taliban regime, a rare show of defiance that came two days before the first anniversary of the group taking control of Afghanistan, NPR reported.
Dozens of women chanted for "bread, work, freedom," "we want political participation" and "no to enslavement." One protester said the demonstration is important "because it's nearly the first anniversary of the Taliban rule and we wanted to say that we don't consent to this government."
But soon after the demonstrations began, Taliban authorities cracked down on local journalists and international correspondents covering the demonstration. They also fired live rounds in the air above protesters to disperse them.
There were no reports of injuries.
Last August, the Taliban returned to power following the withdrawal of foreign troops from Afghanistan. Soon after their takeover, they swiftly curbed women's rights, preventing most girls from attending secondary school, and barring women from traveling alone and working.
The Islamist group also cracked down on their critics, despite pledges of amnesty.
Meanwhile, Afghanistan's economy has been immobilized by sanctions, which have driven the country into a grave humanitarian catastrophe leading to many Afghans going hungry. Major aid and human rights organizations have urged the international community to remember the plight of ordinary Afghans, and have pled for aid and the resumption of business and trade.
Dirty Justice
PARAGUAY
Paraguayan Vice-President Hugo Adalberto Velázquez Moreno will step down from his post after the US blacklisted him for alleged corruption, a move that further erodes trust in the government of the South American nation, the Washington Post reported.
US officials unveiled a corruption list Friday that included Velázquez and a close associate of the vice-president, Juan Carlos 'Charly' Duarte Martínez. The vice-president's designation stems from allegations that he, among other things, offered a bribe to a public official and interfered in public proceedings.
The designation means that Velázquez, Duarte and their immediate family members are barred from entering the US.
The US decision shook the landlocked nation amid an electoral campaign ahead of next year's elections. Following the designation, Velázquez said he is withdrawing his candidacy for president and plans to resign as vice-president.
He added that he will work to clear his name.
Meanwhile, President Mario Abdo Benítez said the blacklisting "surprised all of us."
Velázquez's blacklisting comes a few months after the murder of Paraguayan prosecutor Marcelo Pecci by hit men in Colombia. Colombian authorities said the killing of Pecci, who was known for pursuing organized crime in the region, was connected to international drug trafficking groups.
Analysts said the blacklisting and Pecci's murder confirmed suspicions among Paraguayans that "the justice system is infiltrated by corruption at the very highest levels."
When Peace Ends
SOMALILAND
Hundreds of protesters clashed with security forces in Somaliland Friday in a deadly demonstration over fears that the breakaway region's president will attempt to delay the upcoming elections later this year, Al Jazeera reported.
President Muse Bihi Abdi said at least five people died and at least 100 were injured but did not specify whether those killed were civilians or security personnel.
Somaliland police said dozens of officers were injured and that more than 100 people suspected of involvement in the clashes have been arrested.
The demonstrations began after negotiations between the government and opposition parties failed, with the latter accusing authorities of seeking to delay the Nov. 13 presidential election.
Abdi's term ends in November, but the opposition suspects the president will try to extend his term through the "Guurti," a council of elders that acts as the de facto parliament of Somaliland.
Following the unrest, opposition leaders criticized the violent crackdown by police as "atrocities" against protesters. Meanwhile, six foreign diplomatic missions, including those of the US and the European Union, condemned the "excessive use of force" and urged the region's leaders "to engage in constructive dialogue in order to reach consensus on a roadmap for elections."
Somaliland seceded from Somalia in 1991, although its independence has received little international recognition. While Somalia has been embroiled in decades of civil conflict, the region has remained relatively peaceful.
UKRAINE, BRIEFLY
Kyiv and Moscow accused each other over the weekend of attacking the Zaporizhzhia nuclear station in southern Ukraine, which had been hit several times in the previous week, Agence France-Presse wrote. The plant, the largest in Ukraine and Europe, has been under Russian control since March. Ukraine has accused Moscow of stockpiling armaments and keeping hundreds of soldiers there.
Ukrainian forces said they destroyed a bridge, disrupting Russian supply routes to the southern Kherson area, the Independent reported. Ukraine's military is attacking the Russian-occupied region as part of a counteroffensive to retake the area from Russian forces. It fell in the early days of the war.
Ukraine, Estonia, Latvia, Finland, and the Czech Republic have all called on the EU to limit or ban Russians from obtaining short-term Schengen visas in response to Moscow's invasion of Ukraine, according to the Guardian. However, German Chancellor Olaf Scholz rejected the proposal, saying that a blanket ban on visas for Russians was "hard to imagine." EU foreign ministers are set to consider the proposal at an informal meeting this month, even though unanimous consent from the bloc's 27 members is required.
DISCOVERIES
The Mystery of Holes
Marine scientists recently discovered a series of mysterious, evenly-spaced holes deep in the ocean that have befuddled many about their origins, Newsweek reported.
The US National Oceanic and Atmospheric Administration (NOAA) said the holes were located more than 8,000 feet below the surface of the Atlantic Ocean.
They appeared evenly spaced in a straight line and are surrounded by small piles of sediment, which suggests they were excavated.
When images of the holes were shown on social media, netizens proposed a variety of theories ranging from escaping gases to aliens.
Meanwhile, NOAA researcher Mike Vecchione and his team are planning to study environmental DNA – such as fish scales and mucus – to determine the culprit of these strange formations.
Vecchione said he previously came across similar holes during a 6,800-foot dive along the Mid-Atlantic Ridge in 2004. He suspects that an animal is responsible for the holes but he can't determine their exact purpose.
"There are a lot of other suggestions…right now we don't have a lot of information to rule any of them out," he said.
Still, the plot thickens: Geologist Bill Chadwick remarked that other weird underwater holes with a hexagonal pattern have also been spotted in fossils around the world.
"It's a bit of a head-scratcher though," Chadwick said.
COVID-19 Global Update
Total Cases Worldwide: 590,336,909 (+0.98%)
Total Deaths Worldwide: 6,435,645 (+0.27%)
Total Vaccinations Worldwide: 12,027,030,529 (+0.17%)
Countries with the highest number of confirmed cases worldwide as of 4 a.m. ET*
US: 92,927,104 (+0.88%)
India: 44,268,381 (+0.28%)
France: 34,406,092 (+0.49%)
Brazil: 34,148,131 (+0.38%)
Germany: 31,535,340 (+0.98%)
UK: 23,634,821 (+0.22%)
Italy: 21,499,531 (+0.87%)
South Korea: 21,418,036 (+4.25%)
Russia: 18,607,284 (+0.91%)
Turkey: 16,295,817 (+0.00%)**
Source: Johns Hopkins University
*Numbers change over seven days
**Numbers have been adjusted by affected country
Not already a subscriber?
If you would like to receive DailyChatter directly to your inbox each morning, subscribe below with a free two-week trial.
Support journalism that's independent, non-partisan, and fair.
If you are a student or faculty with a valid school email, you can sign up for a FREE student subscription or faculty subscription.
Questions? Write to us at hello@dailychatter.com.