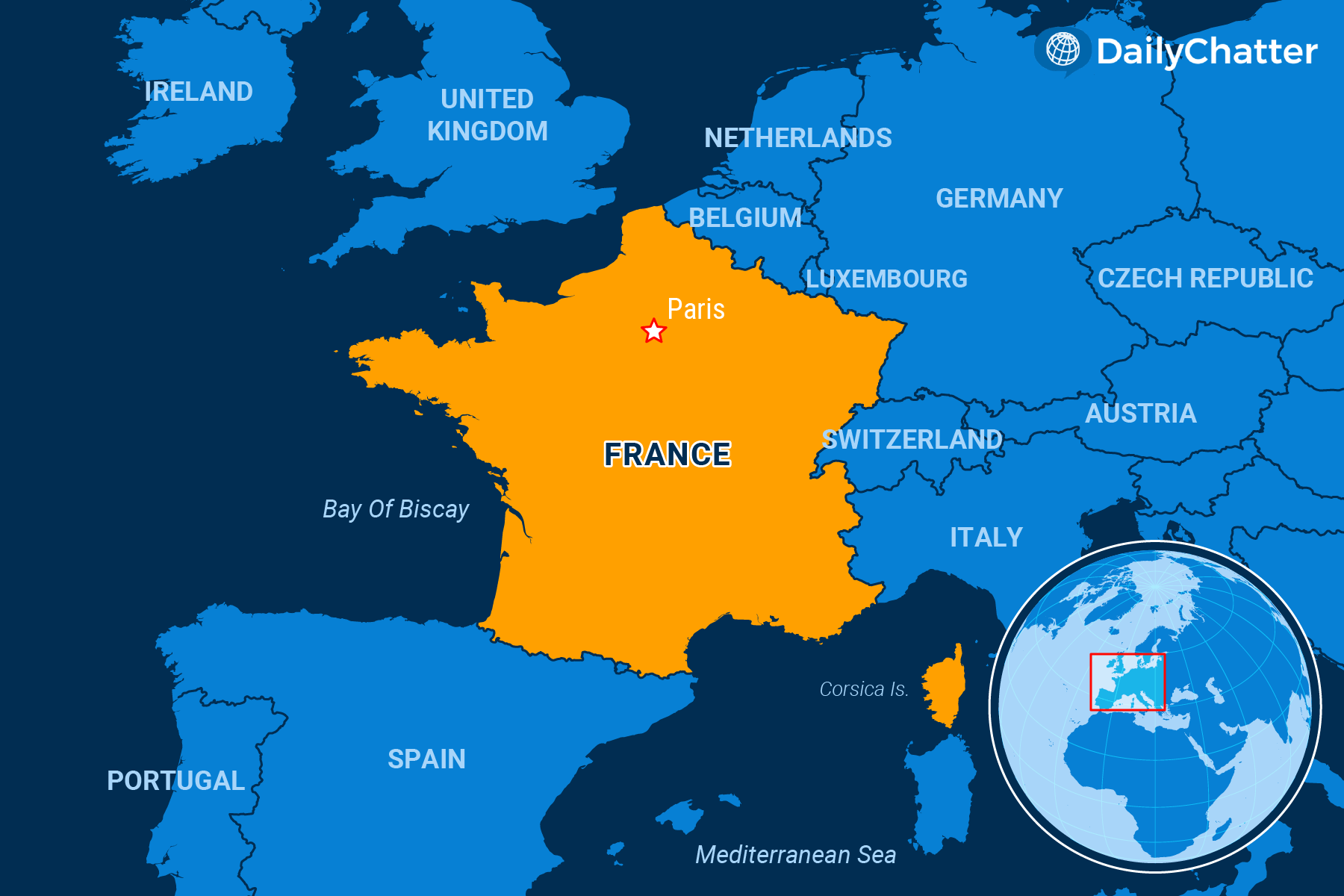 The World Today for December 22, 2021
NEED TO KNOW
Woke, à la Française
FRANCE
In the United States, the term "woke" generally means understanding and acknowledging the historical legacy and contemporary impact of racism and related injustices against African Americans, particularly how slavery and segregation yielded racist policies and attitudes that resonate today in the law, politics, the economy, society and culture.
Of course, as Vox explained, the term has evolved over time and now means many different things to different people.
That said, can a French citizen be "woke?" Some French citizens don't think so.
French Education Minister Jean-Michel Blanquer, for example, recently decried how wokeness has developed in France. In a country where a bloody revolution aimed to unite the population as equals in a secular country without cruel aristocrats or a domineering Catholic Church, woke activists are threatening to divide everyone along racial, religion, gender and sexual orientation, he argued.
"We have to look at what's weakening democracy, weakening the republic," Blanquer told the Wall Street Journal. "Woke-isme is clearly that."
Stirring the controversy was dictionary publisher Le Petit Robert's decision to add the gender-neutral pronoun "iel" to its latest online edition in addition to "Il," which means "he," and "elle," which means "she." As CliffsNotes explained, in the French language, nouns have either a masculine or feminine gender.
[holidaypromo]
Many French authorities, including President Emmanuel Macron's wife, Bridgette, were not amused. "There are two pronouns: he and she," said the French First Lady, who is a former schoolteacher, according to the New York Times. "Our language is beautiful. And two pronouns are appropriate."
President Macron has similarly lamented the rise of wokeness, arguing that it foments "cancel culture," or the practice of self-described woke folks criticizing and excluding from conversations those who behave as if they are not woke, the National Desk wrote. Macron, in contrast, claimed that he wants his constituents to be able to talk to one another even when they disagree.
The linguists at Le Petit Robert countered by arguing that they simply were chronicling how French people used their own language. Some French speakers have adopted "iel," so it should be included in the lexicon, they said.
Writing in the Washington Post, columnist Rokhaya Diallo viewed the French campaign against wokeness as a rhetorical masquerade that in reality aimed to discredit all forms of social justice activism and thought that happens to relate to race and gender, a movement that accelerated in France following the Black Lives Matter protests in the United States in 2020. She added that polls suggested many French citizens don't even know what woke means.
As the BBC noted, the fury might also be simple resistance to the English language and the "anglosphere" that supplanted French cultural influence over the last century.
It's a controversy that probably won't abate even as more people comprehend it.
To read the full edition and support independent journalism, join our community of informed readers and subscribe today!
Not already a subscriber?
If you would like to receive DailyChatter directly to your inbox each morning, subscribe below with a free two-week trial.
Support journalism that's independent, non-partisan, and fair.
If you are a student or faculty with a valid school email, you can sign up for a FREE student subscription or faculty subscription.
Questions? Write to us at hello@dailychatter.com.