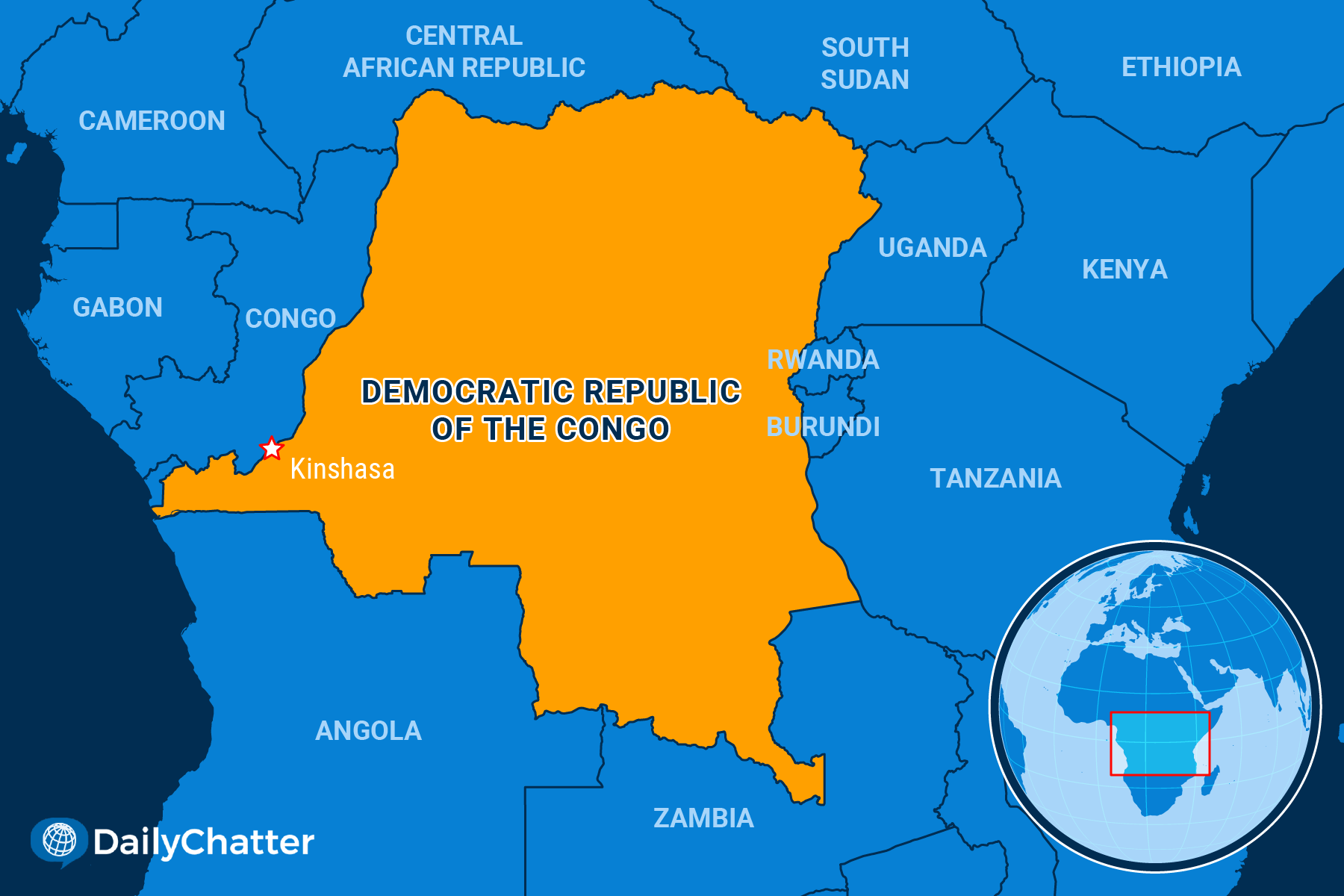 The World Today for July 28, 2022
NEED TO KNOW
The Great War, Redux
DEMOCRATIC REPUBLIC OF THE CONGO
The Great African War, or the African World War, took place in what is now the Democratic Republic of the Congo from the late 1990s to the early 2000s. As many as six million people died from violence, disease and malnutrition, the BBC explained. The Rwandan Genocide, which resulted in the deaths of around 800,000 people, and Rwanda's intervention in Zaire, as Congo was then known, as well as a host of other countries, rebel forces, government factions and international troops participated in the fighting, as French historian Gerard Prunier has recounted.
The fighting never really fully stopped in Congo, however. Lately, it appears to be surging once again. As the New York Times explained, Congolese leaders claim that Rwanda is supporting M23, a rebel group that has been rampaging around the Congo, displacing more than 25,000 people. The rebels have left a humanitarian disaster in their wake.
M23 has controlled "swathes of territory" in Congo's eastern regions for the past decade. The group recently claimed that they had downed an army helicopter amid a new campaign against the central government in Kinshasa. "The army fled and the helicopter started to bomb us. So we fired on it and we got it," M23 spokesman Willy Ngoma told Reuters.
Named after peace accords signed on March 23, 2009, M23 was nearly eliminated by the Congolese army in 2013, the Guardian wrote. Now people like Joseph Semaska, who was 15 when M23 fighters kicked him and his parents out of their home in 2012, are running for their lives as the group again threatens them with violence.
Meanwhile, protests have broken out in Goma and other cities this week against the UN peacekeepers in the region, with demonstrators accusing peacekeepers of failing to protect them, or worse, Reuters reported. At least a dozen people including three members of the UN's forces have died in the violence.
Congo's neighbor to the east, Rwanda, denies that it is supporting M23 but Stratfor noted that Rwandan leaders are clearly behind militant groups in Congo to retain influence in the massive, resource-rich country. Tensions have almost bubbled over between the two countries more than once, too. In June, after a Rwandan police officer killed a Congolese soldier, for example, Congo closed its border. Rwanda claimed the soldier had injured Rwandan security forces.
Congolese President Felix Tshisekedi and Rwandan President Paul Kagame recently met in Angola and agreed to a ceasefire with M23. However, the group has escalated its campaigns, suggesting Rwanda is either dissembling or doesn't have as much control over the rebels as Kagame might think, Al Jazeera added.
Such unknowns are what death and destruction are made of.
To read the full edition and support independent journalism, join our community of informed readers and subscribe today!
Not already a subscriber?
If you would like to receive DailyChatter directly to your inbox each morning, subscribe below with a free two-week trial.
Support journalism that's independent, non-partisan, and fair.
If you are a student or faculty with a valid school email, you can sign up for a FREE student subscription or faculty subscription.
Questions? Write to us at hello@dailychatter.com.