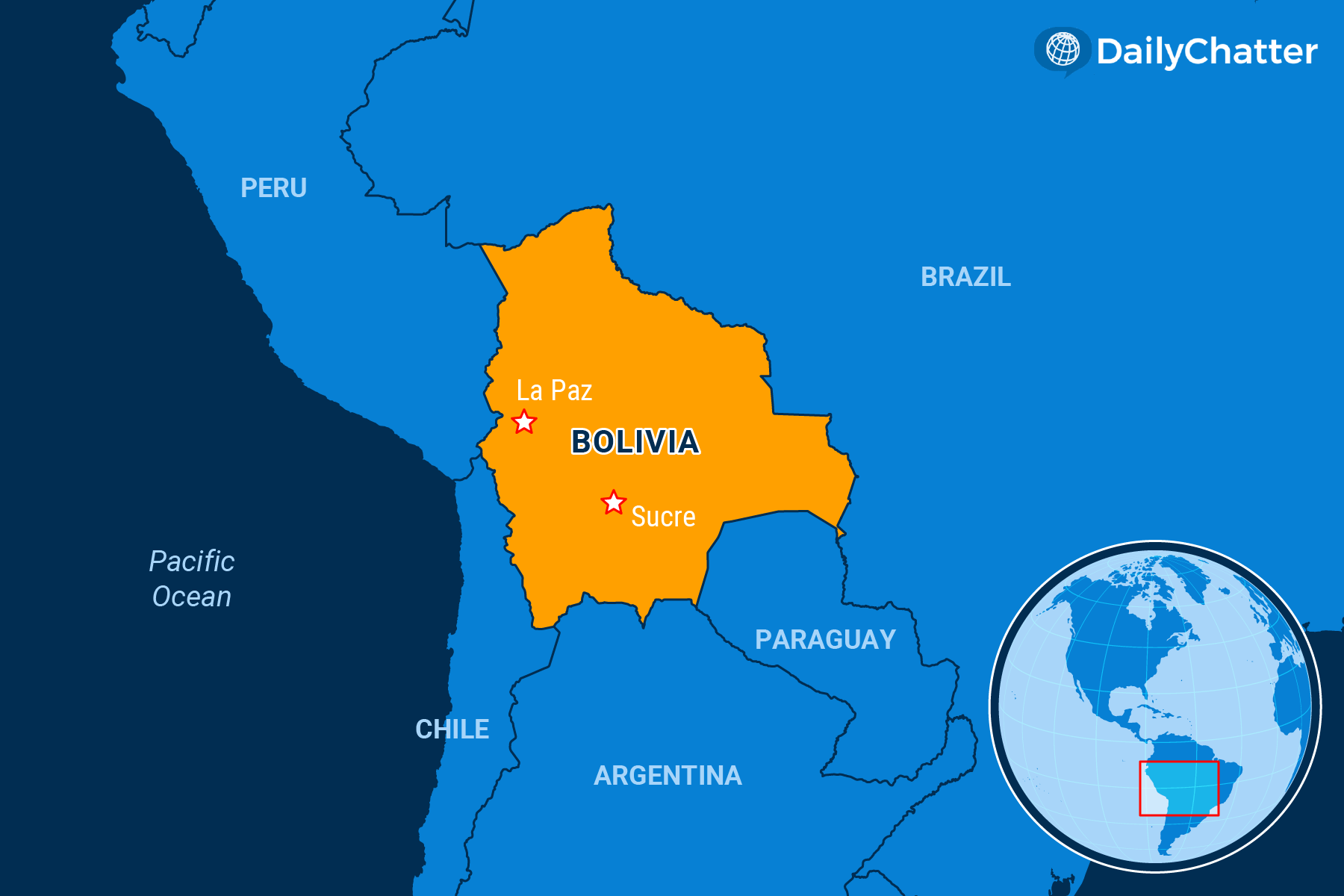 The World Today for September 07, 2021
NEED TO KNOW
BOLIVIA
Testing the Scales
A lot is capturing Bolivians' attention these days. Wildfires are raging through the forests. Cases of Covid-19 are rising again. Its national soccer team is playing the World Cup qualifiers. But what really has the country mesmerized – and polarized – is the fate of former Interim President Jeanine Anez – she was arrested in March for staging a coup that ousted ex-President Evo Morales and sanctioning violence against her political opponents.
Bolivians are divided over seeing her as a victim of a political witch hunt or as a former tyrant who is finally receiving her comeuppance.
Anez famously carried a leather Bible into the country's presidential palace in November 2019 after Morales fled the country. The ousted president had replaced the Christian text with "acts honoring the Andean earth deity called the Pachamama" at official public ceremonies. A socialist who was wildly popular among working-class voters, Morales was the first indigenous Bolivian to become the country's head of state, as the BBC explained. He had been in office for 14 years and had stirred controversy for winning a fourth term due to fraud, critics alleged.
After his departure, Morales' party, the Movement for Socialism, staged protests that elicited a brutal crackdown and resulted in 20 dead and almost 100 injured in late 2019. As the Associated Press noted, the Organization of American States released a scathing report that said Bolivian security forces tortured and executed Morales' supporters.
Last year, however, Anez' political fortunes turned. Morales' former economy and public finance minister, Luis Arce, won the presidency. His win solidified public support for Morales' civil rights and economic agenda, the New Republic wrote. Arce vowed to bring to justice the plotters who brought about Morales' ouster, Agence France-Presse wrote.
Now, it is the question of whether and how to prosecute those responsible for the violence that followed Morales's resignation that is testing this politically volatile South American nation, wrote the Washington Post. "Since Bolivia lacks an independent judicial system, it will be very difficult to have an impartial investigation into these allegations," César Muñoz, a senior researcher with Human Rights Watch, told the newspaper.
Meanwhile, writers at the Economist and elsewhere wondered whether Arce's administration would pave the way for Morales to return. But Arce is not waiting on his former boss to give him direction.
Recently, Bolivian prosecutors charged Anez with genocide stemming from the deaths of 20 protesters in 2019, Reuters reported. Soon after, Anez attempted to commit suicide. Changing their usual mantra claiming that Anez is the target of a political conspiracy, her lawyers told Al Jazeera that "she feels very harassed" and that her actions were a "cry for help." The European Union, the US and other countries have expressed concern.
Mercy or punishment – that's the question for Bolivia's justice system now. And how it answers will show its commitment to justice.
To read the full edition and support independent journalism, join our community of informed readers and subscribe today!
Not already a subscriber?
If you would like to receive DailyChatter directly to your inbox each morning, subscribe below with a free two-week trial.
Support journalism that's independent, non-partisan, and fair.
If you are a student or faculty with a valid school email, you can sign up for a FREE student subscription or faculty subscription.
Questions? Write to us at hello@dailychatter.com.