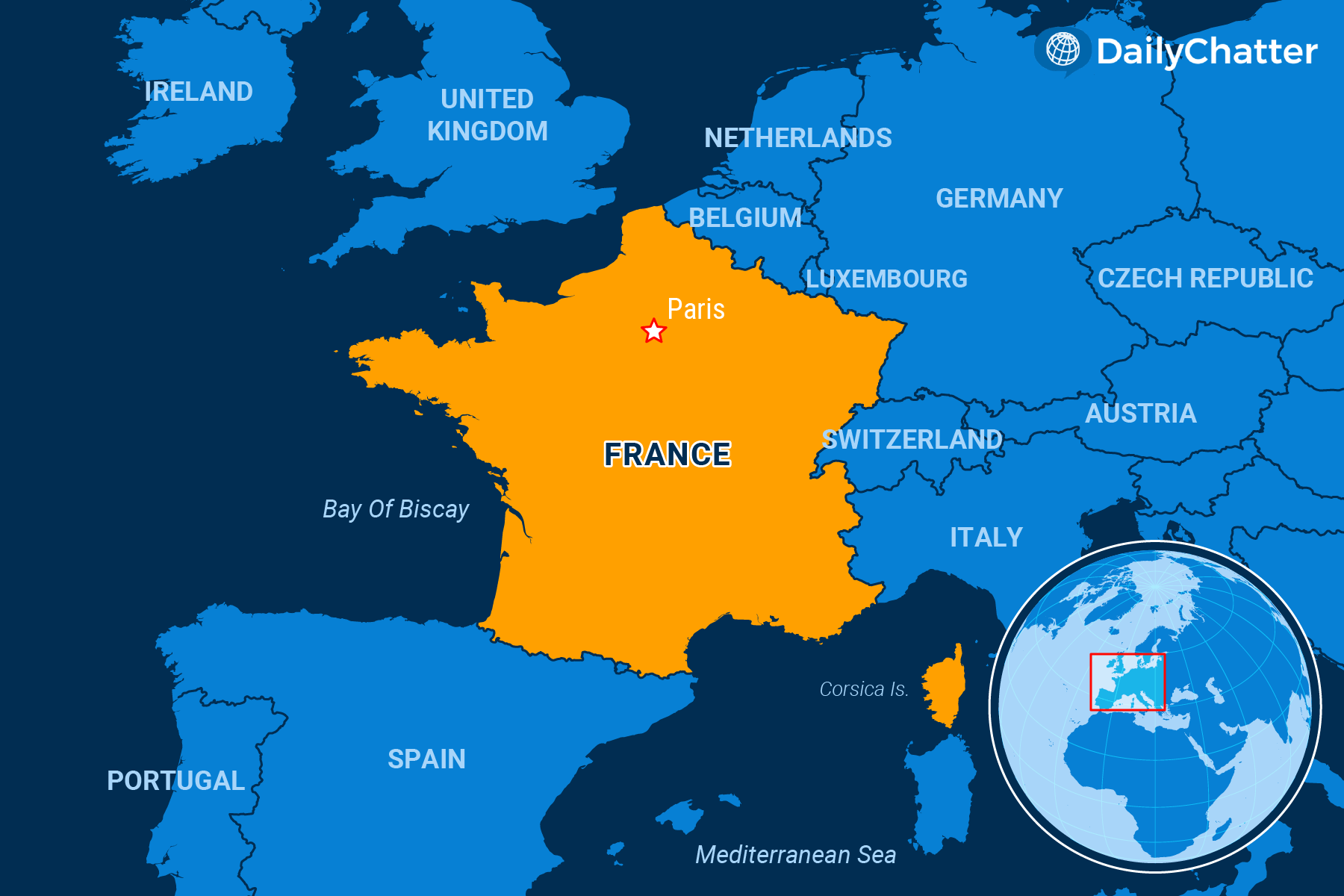 The World Today for April 08, 2022
NEED TO KNOW
FRANCE
Folks in the small town of Moissac in southern France are on edge.
The ethnic composition of the medieval town has changed dramatically in the past decade. Around 2,000 Bulgarians – mostly Roma – have settled in Moissac. Last year, concern over the newcomers led Moissac residents to elect Romain Lopez, a far-right politician who has increased the police budget and vowed to crack down on the East Europeans.
"Their lifestyle is different," Lopez told the BBC. "They spend a lot of time outside, drinking, and [staying out] late at night, often because they lived in crowded small apartments."
Concerns like these occupy the minds of many French voters as they decide whom should receive their support when the country holds its presidential election on April 10.
The race is between incumbent President Emmanuel Macron and two far-right rivals: Marine Le Pen of the National Rally, a political party that espouses Euroscepticism and opposes immigration, and another far-right politician, Eric Zemmour, TV pundit and author.
As Reuters explained, polls show that Macron is in the lead in part because of his leadership during the Russian invasion of Ukraine. But his support is not as strong as it was when he defeated Le Pen and won office in 2017. If he can't win more than 50 percent of the vote, he'll face either le Pen or Zemmour in a runoff on April 24.
He also took a hit Wednesday when France's National Financial Prosecutor's Office opened an investigation into consulting firms that have worked for the French government, on suspicion of money laundering and tax fraud, Politico reported. The news sparked national outrage, spawned the viral "#McKinseyGate" hashtag, and forced Macron and several ministers on the defensive, the news outlet added.
Meanwhile, Le Pen has run for the French presidency three times and failed. But she has more support than ever, according to France 24. The boost could derive from her softer language and stances on issues. She welcomed Ukrainian refugees, for example, when the war began, in spite of her previous support for Russia.
She has also focused on bread-and-butter issues like rising living costs, issues that have attracted left-leaning voters and the so-called "yellow vest" protesters who have staged demonstrations against the price of fuel and other staples, noted the New Statesman magazine.
Zemmour might have helped her, too. His bombastic tone has stolen some of Le Pen's fire. But it has often made her look more presidential. Zemmour advocates for the so-called "great replacement" conspiracy theory, for example, which holds that Arabs and other non-Europeans are seeking to displace white people in France.
Though Jewish, Zemmour has also been sued for Holocaust denial – a crime in France, National Public Radio added. He's also been convicted of hate speech three times in the past 10 years. And recently, he like Le Pen, has come under fire for his closeness to Russia.
Like tensions in Moissac, the success of the far-right throughout France illustrates how deep rifts exist within the country, argued the Financial Times.
Still, analysts have long noted how French voters often chose the far right in the first round as a protest, then return to more center candidates for the second.
That means, that although Macron's plans will likely work out, he has a lot of work to do.
To read the full edition and support independent journalism, join our community of informed readers and subscribe today!
Not already a subscriber?
If you would like to receive DailyChatter directly to your inbox each morning, subscribe below with a free two-week trial.
Support journalism that's independent, non-partisan, and fair.
If you are a student or faculty with a valid school email, you can sign up for a FREE student subscription or faculty subscription.
Questions? Write to us at hello@dailychatter.com.