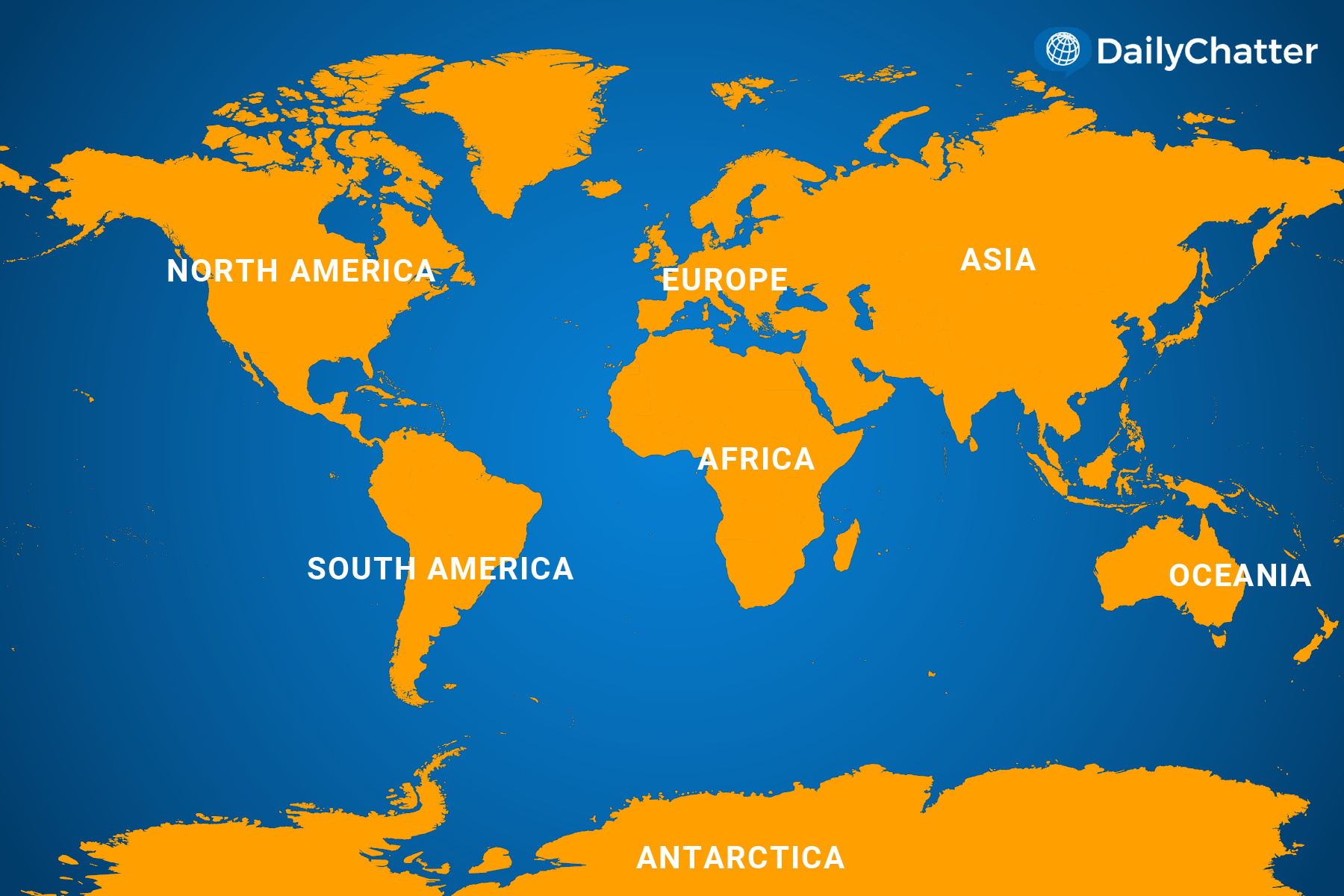 The World Today for November 20, 2023
Listen to Today's Edition
NEED TO KNOW
Mirror Image
WORLD
In the West, there has been staunch support for Israel since the attack on Oct. 7 by Hamas and its affiliates that killed about 1,400 people.
It was no different in Africa, Asia or Latin America initially, with leaders expressing sympathy.
That was then.
Now, many in Europe, North America or elsewhere might be surprised to discover that much of the world blames Israel – not Hamas or the Palestinians – for the violence currently taking place in the Middle East.
In late October, before Israeli forces began bombing campaigns against the Gaza Strip in retaliation for Hamas' attack, 120 countries in the United Nations voted in favor of a truce on humanitarian grounds. Only 14 countries – the US, Israel, and some European countries – voted against the measure. Another 45 – mostly European countries and Australia, the United Kingdom, Canada, and Japan – abstained.
"Seldom has the isolation of the West been so apparent," wrote Jorge Heine, interim director of the Frederick S. Pardee Center for the Study of the Longer-Range Future at Boston University, in the Conversation.
And now, throughout the world, Israel and its Western allies are losing diplomatic support in the Global South, the large group of developing and non-aligned countries in Africa, Asia, and Latin America.
While Americans and Europeans might unequivocally think that terrorism is never justified, wrote Agence-France Presse, people from other regions of the world wouldn't frame this crisis in that manner, citing years of complaints that Israeli officials have turned Gaza into an open-air prison.
For example, rejecting the premise that Hamas' horrific attack on Oct, 7 justified Israel's devastating response, one that has killed more than 11,000 people, many Arab and Muslim-majority nations like Jordan, Turkey or Egypt, with all three having a diplomatic relationship with Israel, have called for de-escalation. Others like Algeria and Sudan have expressed support for Hamas.
"We have seen a glaring double standard in the world," Jordan's Queen Rania, a Palestinian born in Kuwait, told CNN in an interview, noting how Western leaders will condemn Hamas for killing Israeli children but shirk from blaming Israeli forces for killing Palestinian children while rooting out Hamas. A child perishes every 10 minutes in Gaza, reported the Atlantic magazine, citing World Health Organization figures.
Jordan, Bahrain and Turkey have recalled their diplomats from Israel in protest of the Israeli bombardment of Gaza, Reuters reported. Turkish lawmakers, in an odd maneuver, removed Coca-Cola and Nestlé products from their parliament's restaurants over those companies' alleged support for Israel, Channel NewsAsia reported.
Elsewhere, Bolivia, Belize, Colombia, and Honduras have pulled their ambassadors from Israel in protest at its handling of the war, the Hill added. Their leaders said Israel was violating international law with its disproportionate responses to Oct. 7. The Honduran foreign ministry even described Israeli's actions in Gaza as "genocide."
While North Africa has been the stage for pro-Palestinian protests since the bombing of Gaza began, some countries in sub-Saharan Africa, such as South Africa and Chad, have withdrawn their diplomats from Israel.
Kenya, a victim of terrorism over the past few decades, has been more understanding of Israel's fight to eliminate Hamas. Even so, its leaders have been openly concerned about violations of international law, Kenya's Nation reported.
And in Asia, Japan and China are taking nuanced and "balanced" approaches to the conflict, trying to avoid overtly taking sides. That's in contrast to Malaysia and Indonesia: Neither country now recognizes Israel.
Writing in the Diplomat, Aiza Mohamad, a security consultant at Bait Al Amanah, an Indonesia-based independent think tank, called on Indonesia and Malaysia, both Muslim-majority countries, to create a new bloc to counter Israeli influence in Asia and beyond.
Countries have the right to defend themselves. They can't control what others think about it, however.
THE WORLD, BRIEFLY
Winds of Change
LIBERIA
Liberian opposition leader Joseph Boakai won the country's presidential runoff Saturday, following a tightly-contested election amid economic woes and fears of post-election violence, Agence France-Presse reported.
With nearly all votes counted, results showed Boakai gained nearly 51 percent of the vote, while his opponent, incumbent George Weah, secured a little more than 49 percent. Voter turnout was around 66 percent, according to election officials.
The two candidates finished neck-and-neck in the first round last month, with a national lead of just 7,126 votes for Weah.
On Friday, Weah conceded defeat to Boakai, saying it was "time to put national interest above personal interest."
His announcement received international praise because it marked the second peaceful transfer of power in the West African nation, which has seen civil wars and previous leaders killed in office, according to CNN.
While there were a few instances of violence during campaigning and voting, international observers said the election was "largely" peaceful.
Analysts noted that the election was also seen as a referendum on Weah: The former international soccer star was elected in 2018, sparking high hopes of change in Liberia, which was still reeling from two civil conflicts between 1989 and 2003 and the 2014-2016 Ebola epidemic.
But critics have accused the outgoing leader of corruption and mishandling the economy.
Liberia is one of the poorest countries in the world, with more than a fifth of the population living on barely more than $2 a day, according to the World Bank.
Any Means Necessary
GUATEMALA
Guatemalan prosecutors moved to strip President-elect Bernardo Arévalo of immunity from prosecution, a move that many critics and diplomats described as the latest by the government to keep the anti-graft politician from taking office in January, NPR reported.
Prosecutors asked the country's supreme court to strip Arévalo and members of his center-left Seed Movement party of immunity over damages resulting from a 2022 protest at a public university.
At the time, demonstrations took place at San Carlos University in the capital over the election of a new rector, whom the students accused of being corrupt. In a series of posts on social media, Arévalo had congratulated the students for their demonstrations, but authorities alleged that the president-elect was encouraging them to take over the university.
They also accused the Seed Movement of using the campus building to plan their 2023 presidential campaigns.
Arévalo called the move "spurious and unacceptable." He had previously accused Guatemala's ruling elites of launching a "coup" against his efforts to take office.
Criticism also came from international groups and diplomats, with the Inter-American Commission on Human Rights and its Office of the Special Rapporteur for Freedom of Expression criticizing prosecutors' "incessant improper actions and interference," Reuters noted.
Legal analysts also questioned the move, noting that the attorney general and some judges were acting "outside every reasonable margin of legality."
Thursday's announcement is part of a series of efforts to remove Arévalo, an anti-corruption advocate who surprised the nation with a landslide win in the August presidential election.
Guatemalan Attorney General Consuela Porras – who has been accused by the US government of corruption – has been conducting a criminal probe into Arévalo and his center-left Seed Movement party since before his election.
Trail's End
SENEGAL
Senegal's supreme court dealt a major blow to embattled opposition leader Ousmane Sonko by effectively barring him from running for president in next year's elections, the Associated Press reported.
The high court nullified a decision by a lower court in the city of Ziguinchor – where Sonko serves as mayor – which favored restoring him to the voter rolls.
Sonko, a prominent figure and former presidential candidate who took third place in the country's last presidential election, has been entangled in a series of legal and political challenges.
He was previously accused of rape and death threats against a woman working at a massage parlor. While a court acquitted him of these charges in June, he was convicted of corrupting youth and handed a two-year prison sentence. This conviction triggered protests across the country.
Meanwhile, Senegalese authorities have refused to provide him with the necessary sponsorship papers required for the official registration of his candidacy. In late July, they dissolved Sonko's political party and arrested him on a series of charges, including calling for insurrection and conspiracy against the state.
Sonko's supporters countered that the charges and subsequent prosecution are politically motivated and aimed at derailing his candidacy in the February 2024 election.
The political landscape in Senegal has been tense, with Sonko previously seen as a primary challenger to President Macky Sall's ruling party. Sall opted not to seek a third term in response to widespread protests launched by Sonko's supporters.
The recent legal setback coincides with a West African regional court's dismissal of Sonko's case seeking his reinstatement, further complicating his political future.
The opposition leader had appealed to the Court of Justice of the regional bloc, the Economic Community of West African States, to contest the dissolution of his party and the striking of his voter registration.
However, this court ruled on the same day that none of Sonko's rights had been violated and dismissed his claims.
DISCOVERIES
The Primordial
Astronomers recently discovered that a massive black hole in a galaxy far away is the oldest ever recorded, the Washington Post reported.
The "supermassive" object has roughly the same mass as all the stars in that galaxy – known as UHZ1 – combined, and is believed to be more than 13 billion years old.
To put it into cosmic perspective, the Big Bang happened around 13.7 billion years ago.
For their study, researchers relied on data gathered from two NASA space telescopes: The Chandra X-Ray Observatory and the James Webb Space Telescope.
Data showed that light from UHZ1 was emitted 13.2 billion years ago, while its large size suggests that it began life as a "heavy seed."
There are two competing theories about the origin of supermassive black holes, known as light seed and heavy seed.
In the light seed theory, stars collapse into stellar mass black holes, gradually growing into supermassive objects. In contrast, the heavy seed theory posits that a large gas cloud, rather than a single star, undergoes gravitational collapse, forming a supermassive black hole without an intermediate phase.
"In this case, we can say with certainty that the black hole came from a heavy seed," said lead author Akos Bogdan. "It is a pretty big deal."
While this is only one galaxy, the finding can help scientists better understand how the universe was shaped in its current state, as well as solve the mystery of how these black holes came to be soon after the Big Bang.
Thank you for reading or listening to DailyChatter. If you're not already a subscriber, you can become one by going to dailychatter.com/subscribe.
Not already a subscriber?
If you would like to receive DailyChatter directly to your inbox each morning, subscribe below with a free two-week trial.
Support journalism that's independent, non-partisan, and fair.
If you are a student or faculty with a valid school email, you can sign up for a FREE student subscription or faculty subscription.
Questions? Write to us at hello@dailychatter.com.