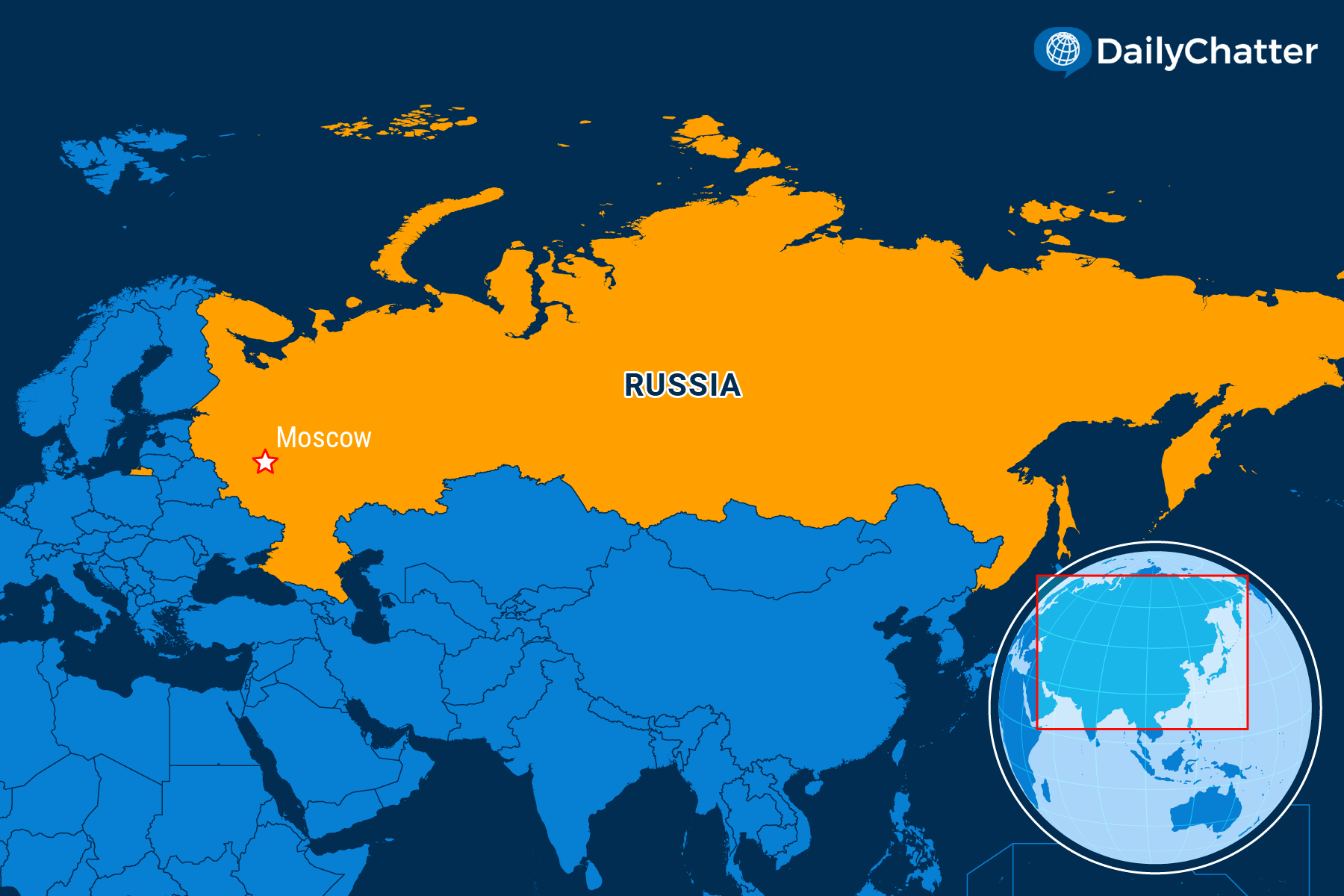 The World Today for September 25, 2023
Listen to Today's Edition
NEED TO KNOW
Halal Cash
RUSSIA
Russia launched a pilot program this month for Islamic banks in the Muslim-majority regions of Tatarstan, Bashkortostan, Chechnya, and Dagestan.
Islamic law holds that banks can't charge interest. But they can share in the client's profits and risks. Additionally, Islamic banks don't support endeavors involving alcohol, tobacco, gambling, or speculation that entails financing intangible assets, like financial derivatives.
"No bank can benefit from the client's financial problems and insolvency that often happens in conventional finance," Russian Association of Experts in Islamic Finance executive secretary Madina Kalimullina told Al Jazeera. "Islamic finance promotes partnership-based relations, which is rarely the case in conventional finance."
Russia's approximately 25 million Muslims have engaged in Islamic banking for years, but the state has not sanctioned these institutions until now. The pilot is expected to begin Feb. 1 and last for two years.
Behind this initiative is a lot of realpolitik.
For example, analysts say that Western sanctions imposed on Russia as punishment for invading Ukraine likely led Russian officials to consider Islamic banking as an alternative to the US-dominated global financial system, reported Al Arabiya.
In fact, they maintain that in this sense, this new move toward Islamic banking is an example of a broader realignment involving Russia, the Middle East, and Asia. Russian President Vladimir Putin, for example, might be seeking to develop financial institutions that could garner and deploy capital from other energy-rich states like those in the Gulf, who, by the way, haven't taken sides in the Ukrainian conflict.
Russia – along with Brazil, China, India, and South Africa – recently invited Saudi Arabia, Iran, Egypt, and the United Arab Emirates (among other, non-Islamic countries) to join the BRICS group of non-Western countries that have long complained about the dominance of the US, Europe and Japan in global political and economic affairs, the Sydney Morning Herald wrote.
Russia has also started to link its banking system to Iran, which has also been struggling with Western sanctions, according to the New York Times. Under an agreement revealed in January, Iranian banks could use Russian services to make payments and other transactions, bypassing Western prohibitions on Iranian banks using the Belgium-based Society for Worldwide Interbank Financial Telecommunications (SWIFT) system.
That move came after China had given significant financial and logistical support to Russia despite the Ukraine invasion, and Chinese diplomats helped negotiate a rapprochement between Saudi Arabia and Iran that was announced earlier this year.
Russia also has ramped up its soft power toward Islam, holding events like the recent XVIII International Muslim Forum that drew religious luminaries from throughout the Muslim world, the Arab News wrote. Many attendees were highly critical of Western imperialism and celebrated the prospect of a new world order.
Whether or not Russia's vision for the world is new or represents order is, of course, a matter for debate.
THE WORLD, BRIEFLY
Inch by Inch
BRAZIL
Brazil's Supreme Court ruled against efforts to strip back Indigenous land rights, a verdict that many Indigenous communities and advocates hailed as a historic victory for the country's original inhabitants, the Guardian reported.
The case centered on a lawsuit brought by the Santa Catarina state – with backing from farmers and agribusiness groups – seeking to block an Indigenous group from expanding the size of its territorial claim.
The state based its argument on the legal theory that Indigenous people should have either physically occupied the land or initiated legal actions to regain territory when Brazil's Constitution took effect on Oct. 5, 1988, according to the Associated Press.
Dubbed the "time-limit trick," Indigenous groups and advocates countered that this theory could be used to dismiss any number of legitimate claims for delimitation of native lands. They added that the timeline was unjust as it failed to consider the forced expulsions and displacement of Indigenous communities, notably during the two-decade military dictatorship in Brazil.
In its ruling, nine of 11 judges rejected the Brazilian state's argument, saying that areas occupied by the Indigenous people or linked to their ancestry and tradition "have constitutional protection, even if they are not demarcated."
The verdict was welcomed by advocates and Indigenous leaders, including Brazil's Minister for Indigenous Peoples, Sônia Guajajara, who called it "a great achievement" resulting from years of struggle and protests.
Opponents meanwhile lamented its impact on business.
Legal observers said the court's ruling will impact hundreds of administrative procedures and legislative efforts that affect Indigenous lands.
Official data shows that Indigenous lands are about 14 percent of Brazil's territory. Still, the process to officially establish Indigenous territory could take decades.
Lowering Ceilings
INDIA
India's parliament passed a landmark bill this week that will reserve one-third of its seats for women in the lower house and state assemblies, a move seen as a critical step in increasing female representation in Indian society, the Wall Street Journal reported.
Both houses of parliament approved the draft law, which is now expected to be signed by the country's president. Once signed, it will ensure a minimum number of women legislators for a period of 15 years.
The new rules will also reserve seats for women from tribal communities and those at the bottom of the Hindu caste system. However, the legislation will not apply to the upper house of parliament.
Analysts said the bill won't be implemented in time for next year's national elections. Instead, its implementation hinges on the completion of the next census, which will allow authorities to revise electoral boundaries and decide which seats to designate for female representatives – a process that could take many years.
Indian officials and women's rights advocates welcomed the bill, with Prime Minister Narendra Modi saying it will "usher in an era of stronger representation and empowerment for the women in India."
Currently, women are underrepresented in India's national parliament and state assemblies, the newspaper wrote. The country's female workforce participation also lags behind other major Asian economies, primarily due to factors such as insufficient job opportunities and a traditional societal perspective on women's roles.
Observers said that the passage of this legislation is expected to have far-reaching effects, such as paving the way for more women to take part in the workforce. They added that this could boost India's economic growth, as a more diverse and inclusive workforce often leads to enhanced productivity and innovation.
Data from last year showed that just 38 million women had paid employment in India, compared with 368 million men in the country of 1.4 billion people.
The Green Facades
EUROPEAN UNION
The European Union will ban companies from falsely using "climate neutral" and environmentally friendly labels in their products, as part of an effort to crack down on "greenwashing" while boosting consumer protection, Euractiv reported.
The draft law was proposed last year by the European Commission following complaints from consumers about greenwashing – described as the practice of making misleading claims as to a product's climate friendliness.
The proposed bill will make it illegal for firms to use climate-friendly terms, such as "eco" and "carbon neutral," unless they provide solid evidence of their product's sustainability.
The legislation will take effect in 2026 and EU nations will be given two years to adopt changes.
Environmental advocates welcomed the proposal, saying the EU is delivering "a powerful signal to the voluntary carbon market: the era of offsetting is over."
The bill is part of a broader EU effort to overhaul the bloc's economy to reach net zero emissions by 2050, the Financial Times noted. Even so, efforts to combat greenwashing coincide with political resistance to climate legislation around the bloc.
The European Commission aims to finalize its Green Deal climate law before EU-wide elections in June 2024.
However, some officials suggest that various proposals, such as rules on animal welfare and regulations for greener food systems, may be diluted or postponed following concerns by some politicians about the burden on the agricultural industry.
DISCOVERIES
Little Drummer Bird
Some animals can use branches or other objects in nature as tools for foraging and survival.
But Australia's palm cockatoos are the only species – apart from humans – that use tools to create rhythmic sounds.
Now, a new study found that the male birds are able to create their own distinct "drumsticks" to woo potential mates, New Scientist reported.
Scientists have noticed that male palm cockatoos pick up or snap off a branch and whittle it down with their beaks. They then hold branches or seed pods with their feet and tap against a tree to show off their drumming displays.
After creating an enticing rhythm for a female, they then throw their tool.
For their paper, a research team went to the Kutini-Payamu National Park in Queensland to observe drumming cockatoos and collect their discarded tools. They gathered a total of 256 drumsticks from 70 trees.
The team then studied the sticks made by 12 males and discovered that each bird had individual preferences for their drumsticks.
"They were very consistent in their design," said lead author Robert Heinsohn. "Some like them long and skinny, or long and fat, or short and skinny, and everything in between."
The findings also showed that neighboring avians would not copy each other, suggesting that they might have learned to make their drumsticks from their fathers.
"This shows that each bird is an individual that has its own independent thoughts," noted co-author Christina Zdenek. "The level of cognition to make these decisions and develop these habits shows a high degree of intelligence."
Thank you for reading or listening to DailyChatter. If you're not already a subscriber, you can become one by going to dailychatter.com/subscribe.
Not already a subscriber?
If you would like to receive DailyChatter directly to your inbox each morning, subscribe below with a free two-week trial.
Support journalism that's independent, non-partisan, and fair.
If you are a student or faculty with a valid school email, you can sign up for a FREE student subscription or faculty subscription.
Questions? Write to us at hello@dailychatter.com.