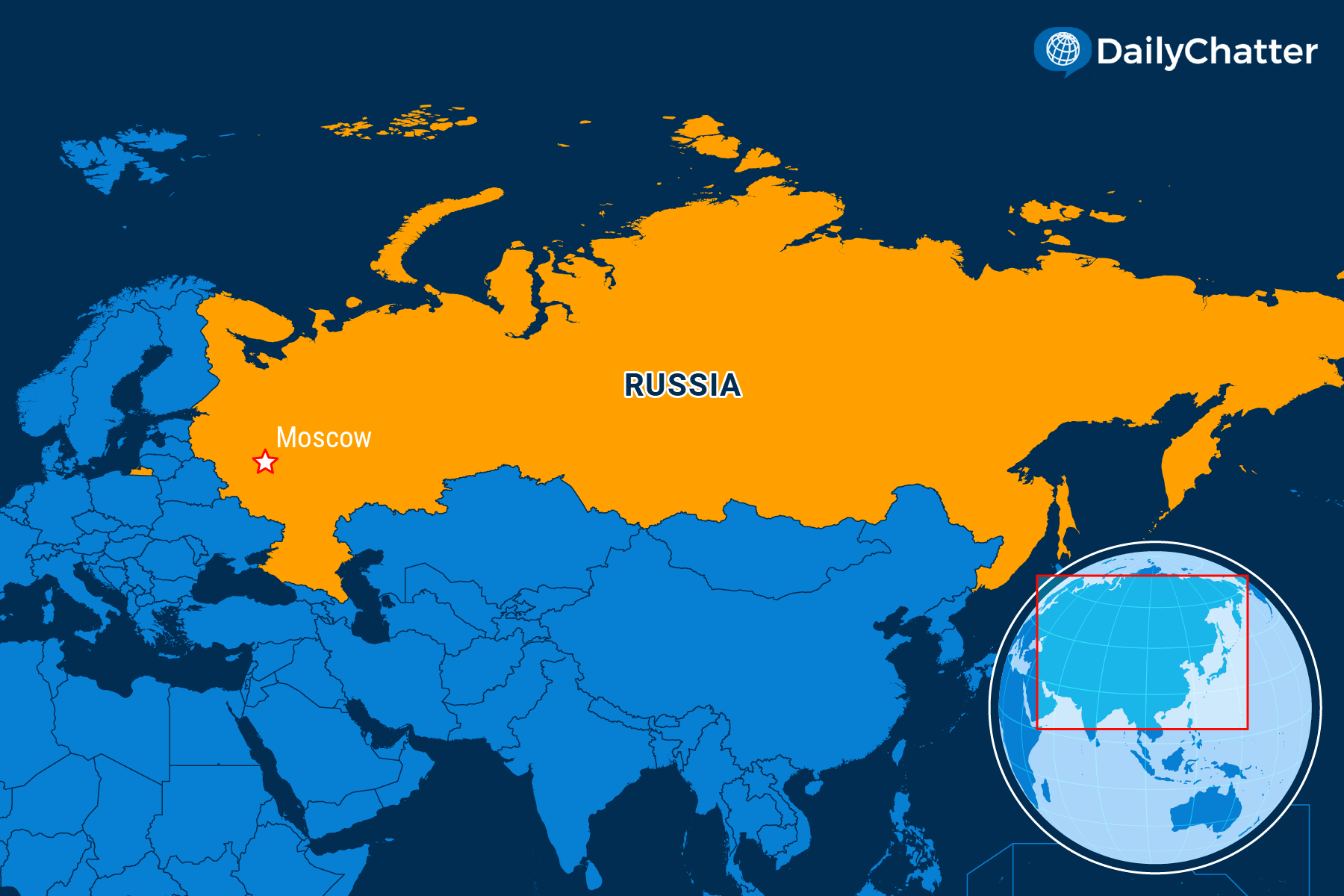 The World Today for September 04, 2023
Listen to Today's Edition
NEED TO KNOW
Next Steps
RUSSIA
DNA tests prove that the leader of the mercenary Wagner Group, Yevgeny Prigozhin, died in a plane crash last month, Russian officials said recently. As Reuters wrote, the tests could put to rest speculation that Prigozhin was not on the plane and might have faked his death.
Two months earlier, Prigozhin and his fighters launched a mutiny that evolved into an aborted coup. Billed as a protest against Russian generals' incompetence in prosecuting the war in Ukraine, the Wagner force marched within 125 miles of Moscow before halting their advance. Observers at the BBC wondered if he was a dead man walking from that moment forward.
Prigozhin was a classic post-communist Russian oligarch. He was a convict, hot dog vendor, a luxury restaurateur, and caterer in the Kremlin before leading a private fighting force that included battle-hardened veterans and violent criminals, the Associated Press noted.
In a sign of Prigozhin's popularity, Russians throughout their massive country and regions in occupied Ukraine have laid flowers at makeshift memorials, the Washington Post reported. Such demonstrations were arguably direct challenges to Russian President Vladimir Putin, who has come under criticism from elites and others over Russia's failure to defeat Ukraine, which was united with Russia in the Soviet Union during the Cold War.
Meanwhile, the future of the Wagner Group is up in the air, especially since Prigozhin's right-hand man, Dmitry Utkin, also died in the private jet that crashed while flying between Moscow and St. Petersburg, Al Jazeera wrote.
After praising Prigozhin as a "talented businessman" with interests in "oil, gas, precious metals and gems" – but noting that he was "a man with a complicated fate, who has made many serious mistakes in his life," Putin ordered Wagner troops to sign an oath of allegiance to the Russian state in a bid to remove a potential challenge to his rule, according to NBC News.
Putin likely doesn't want to disband Wagner. The organization has highly trained fighters who have played pivotal roles in Ukraine as well as in pursuit of business interests – think mines in Africa – and deployments in at least 10 countries throughout the globe.
Center for Strategic and International Studies fellow Catrina Doxsee told the New York Times that Putin wants Wagner to exist, or transition to another form but remain smaller and fragmented. Never again would he allow a similar unified force within Russia to grow large enough to challenge his rule, she said.
The Ukrainians will gladly take up the torch in that regard.
THE WORLD, BRIEFLY
Crossing Lines
CHINA
China's land and maritime neighbors protested against a newly published map displaying new and expanded Chinese borders, a move that could exacerbate already simmering regional tensions over Beijing's territorial claims, Nikkei Asia reported.
Last week, China's Ministry of Natural Resource published a 2023 edition of the country's "standard map." The new chart showed the northeastern Indian state of Arunachal Pradesh and the Aksai Chin plateau as Chinese territory. It also showed part of Malaysia's maritime area off Borneo, as well as Taiwan and swaths of the South China Sea as Chinese.
India and Malaysia swiftly rejected the map and Beijing's alleged territorial claims. New Delhi also lodged a protest ahead of next week's Group of 20 summit in India, at which Chinese President Xi Jinping's attendance has been in doubt – to the disappointment of world leaders, the BBC reported.
Criticism also came from the Philippines, which has been involved in a long-running dispute with Beijing over the latter's territorial claims in the South China Sea. Philippine officials decried the new chart, saying "the latest attempt to legitimize China's purported sovereignty and jurisdiction over Philippine features and maritime zones has no basis under international law."
They added that a 2016 ruling by the international tribunal, the Permanent Court of Arbitration, "invalidated the nine-dashed line" – referring to China's claim of large areas of the South China Sea and the Taiwan Strait.
Meanwhile, Taiwan – a self-governing island that Beijing claims as part of its territory – also rejected the map.
In response, Chinese officials called on the parties to stay objective, adding that the map's unveiling is "a routine practice in China's exercise of sovereignty in accordance with the law."
Analysts explained that Beijing's move will further raise tensions in the South China Sea and along the 3,000-kilometer Sino-Indian border, where tens of thousands of soldiers are amassed on both sides in the western Himalayas.
However, they noted that Beijing's move is not unprecedented, suggesting that it was aimed at distracting the population from China's economic woes by playing the "nationalism card."
What's To Celebrate?
ISRAEL
Violent clashes erupted in Israel's Tel Aviv over the weekend, as Eritrean asylum seekers expressed their anger against Eritrea's government during celebrations of the African country's independence, the Washington Post reported.
The unrest began Saturday when the Eritrean embassy in Tel Aviv organized an event celebrating the country's 30 years of independence from Ethiopia. Many Eritrean asylum seekers in Israel rallied outside the embassy to protest the celebration and the government of long-time authoritarian President Isaias Afwerki, who has ruled the African nation since independence.
But the demonstration soon devolved into a riot that saw more than 150 people injured, including police officers, and damage to properties and vehicles. Reports showed that Eritrean government supporters also joined the melee.
Saturday's clashes mark the latest instance of violence breaking out at worldwide festivals celebrating Eritrea's independence, events that Afwerki's opponents and human rights advocates have called part of a propaganda campaign by the Eritrean government.
Last month, at least two state-sponsored Eritrean festivals in Canada were canceled after violence erupted between demonstrators and government supporters. In Sweden, more than 50 people were injured following clashes at a similar event in Stockholm.
The demonstrations are organized by members of the Eritrean diaspora, who have fled their home country due to forced conscription and severe repression under Afwerki's regime. Many of them seek to draw attention to human rights abuses taking place in Eritrea, where there is virtually no political freedom, independent media, or judiciary.
The Eritrean government has described those people protesting the festivals as "asylum scum."
Times A-Changin'
FRANCE
Bordeaux, one of France's renowned wine regions, is facing an uphill battle as it grapples with a combination of challenges that threaten its historic winemaking tradition, CNBC reported.
Extreme weather events and shifting consumer preferences are making it increasingly difficult for winemakers to sustain their operations. Many of them have begun uprooting their wines and are asking the government for compensation.
Official data showed that between June and July there were more than 580 requests for compensation from winemakers who either wanted to end production or diversify their land usage.
The government has put together a $216 million fund to help winemakers destroy their wine and distill it into pure alcohol for use in other products, according to the Washington Post.
In recent years, Bordeaux's winemakers have been facing the growing impact of climate change, including hailstorms, frosts and droughts. Observers have also pointed out that the production costs have increased, while demand and wine consumption have gone down.
Traditionally, the region has been known for its production of red wines, but consumer preferences are now shifting towards lighter wines and even beer.
This shift is reflected in the significant increase in the number of active brewers in France, which has grown from 322 in 2009 to 2,500 in 2021. Wine sales in France have also dropped by more than a third between 2000 and 2020, while beer sales have seen a seven percent increase over the same period.
The International Organization of Vine and Wine also reported that French wine exports decreased by five percent in 2022 compared with the year before.
"In the next five years, we will see less vines in Bordeaux," agricultural engineer Sylvie Courselle told CNBC.
But while French winemakers might be in trouble, German producers have been experiencing an upward trend that has seen wine production rising because of higher temperatures.
Northern German vineyards – which have also faced frost episodes – have benefited from warmer temperatures that have improved the quality of vines.
At the same time, the United Kingdom has witnessed significant growth in its wine industry: The number of vineyard hectares in the UK has quadrupled since 2000, with wine sales rising by 31 percent annually in 2021.
DISCOVERIES
Good Progress
A new genetic study on New Zealand's iconic kākāpō birds provided some important insights for the conservation of the endangered parrots, Cosmos Magazine reported.
In their paper, scientists analyzed the genomes of 169 individuals of the species of flightless parrots, along with information about their lives collected by New Zealand's Department of Conservation.
The study compared genetic differences among the kākāpō individuals and their reference genome. The researchers found connections between genetic data and survival traits, such as egg-laying and growth rates. Artificial intelligence tools also helped in identifying specific genetic variants that weren't passed down.
The findings suggest that previous conservation efforts to help boost the avian species numbers have been very beneficial, illustrating that "active management over the past 45 years has maintained both genome-wide diversity and diversity in breeding values and, hence, evolutionary potential".
For instance, combining kākāpō populations from different regions improved genetic diversity, leading to higher egg production and faster growth rates in the offspring.
Recent breeding seasons have also been successful, resulting in nearly twice as many kākāpō parrots since the study began.
The genes of these new chicks have also been sequenced, with the team hoping that this data can guide genetic information for each chick and provide early alerts if issues arise, such as growth rate deviations.
The authors believe that the analysis can assist in making better conservation decisions regarding genetic diversity, such as selecting which birds will go for artificial insemination or determining suitable island habitats.
Thank you for reading or listening to DailyChatter. If you're not already a subscriber, you can become one by going to dailychatter.com/subscribe.
Not already a subscriber?
If you would like to receive DailyChatter directly to your inbox each morning, subscribe below with a free two-week trial.
Support journalism that's independent, non-partisan, and fair.
If you are a student or faculty with a valid school email, you can sign up for a FREE student subscription or faculty subscription.
Questions? Write to us at hello@dailychatter.com.