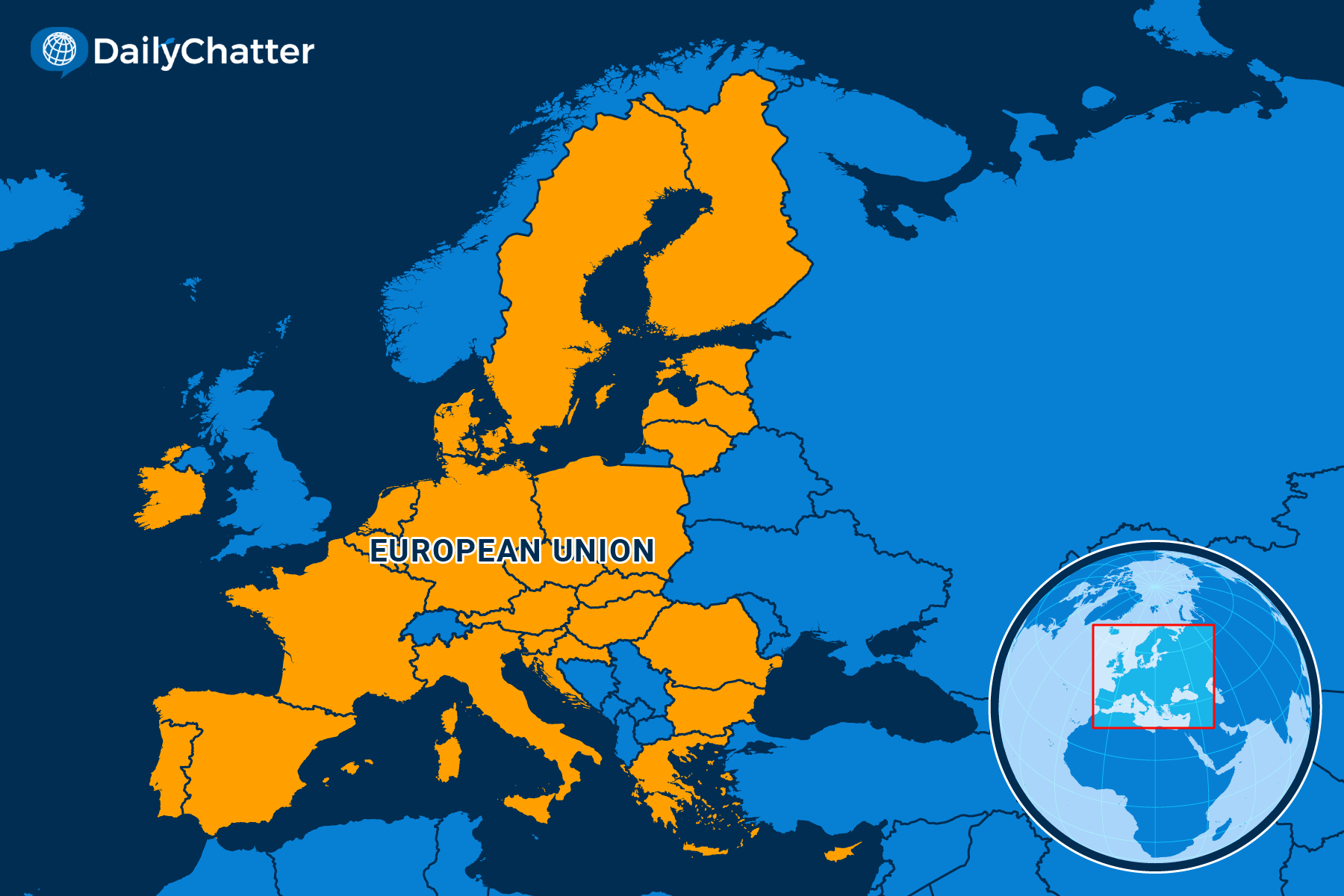 The World Today for August 09, 2023
Listen to Today's Edition
NEED TO KNOW
There, and Back Again
EUROPEAN UNION
Tunisia recovered more than 900 bodies of migrants who drowned in the Mediterranean Sea from the beginning of the year through July 20, according to Interior Minister Kamel Feki.
The North African country this year has been handling a record number of migrants from throughout Africa and elsewhere who want to attempt the crossing to Italy, Reuters wrote. Around 75,000 migrants had reached Italy as of July 14, more than double the number that came in the same period in 2021. Sicily is around 200 nautical miles away from Tunisia's northern coast.
These statistics are one reason why the European Union recently struck a deal with Tunisia to limit migration from its shores to those of the north. As the New York Times explained, under the deal, Tunisian officials would strengthen their sea borders, crack down on human trafficking networks, and help bring illegal Tunisians in Europe back home. In exchange, Europe would give Tunisia more than $1 billion in aid to shore up its struggling economy.
Critics recently have wondered aloud if Tunisia can be trusted to treat migrants humanely under the deal, however.
Feki recently admitted, for example, that Tunisian security forces often push small groups of sub-Saharan migrants back into the remote, desert border areas with Algeria and Libya from whence they came, the Associated Press noted.
Temperatures in these regions rose to more than 104 degrees Fahrenheit last month. Migrants traveling through this inhospitable landscape often drop to the ground, exhausted, wrote Africanews and Agence France-Presse. If they are lucky, Libyan border patrols find them and offer them water. Many of them must then live in makeshift camps in buffer zones between the countries, camps that lack toilets, sustainable water supplies, and shelter.
Then there is the growing hostility in Tunisia, remarkably absent until recently, facing outsiders from elsewhere in Africa. Tunisia's president, Kais Saied, under fire for renewed repression in the birthplace of the Arab Spring, earlier this year warned of a "criminal plot" to overwhelm this predominantly Arab country with Black Africans, PBS reported. Since then, aggression against migrants has risen to what PBS described as a 21st-century pogrom.
"The president set a fire of hatred and hasn't been able to put it out," Ramadan Ben Amor, spokesman for the Tunisian Forum for Economic and Social Rights, told the Washington Post. "It may take years for this hatred to ease. Now, the bodies of Sub-Saharans are washing up on our beaches because they have been pushed to board death ships to Europe."
Komenan Assa knows that situation well. The 25-year-old from the Ivory Coast moved to Tunisia five years ago, as she detailed to the Post. Then soon after the president exhorted his countrymen to shun migrants, she was evicted.
She left with her baby and her boyfriend on a flimsy, overly packed boat that after eight hours overturned on its way to Italy.
Her boyfriend drowned. So did her baby. Some fisherman found her and returned her to Tunisia. She is spat on, robbed, and screamed at on a regular basis. So she's saving up to try again.
The Europeans, meanwhile, are also struggling to deal with people like Assa. EU officials had been wrangling over a proposal to alter how migrants remain in the bloc, for example, to relieve pressure on Italy and other Southern European states where migrants first land, Politico reported. Northern countries, however, are blocking the plan. They are leery of accepting more migrants when they can keep them somewhere else.
The issue is shaking up domestic politics around the block, and especially in Italy. Italian Prime Minister Giorgia Meloni ran on a conservative, anti-migrant platform when she won office last year. But her country is also facing critical labor shortages that compelled Meloni to say recently she would issue 452,000 new work visas for non-EU citizens until 2025, according to the Christian Science Monitor.
The migrants don't know if they should be coming or going.
THE WORLD, BRIEFLY
Softer Blows
BANGLADESH
Bangladesh will tone down its Digital Security Act (DSA) by replacing it with a new law, following years of criticism that the "draconian" legislation has been used by the government to suppress dissent and freedom of speech, Al Jazeera reported this week.
On Monday, Law Minister Anisul Huq said the government would change some provisions of the DSA via its replacement in the Cyber Security Act 2023 (CSA) after repeated calls from the United Nations Human Rights Commission and Western governments to abolish it.
Enacted in 2018, the DSA sparked concerns among opposition groups and journalists that it would be used to stifle criticism of the government with hefty fines and jail sentences.
In April, UN human rights chief Volker Türk asked Bangladesh to "impose an immediate moratorium" on the law's use, and "to reform comprehensively its provisions to bring them in line with the requirements of international human rights law."
In his announcement, Huq explained that the new CSA would be a "modernized" version of the DSA, and would eliminate provisions that can be "misused." These changes include "monetary penalties" instead of "imprisonments" for journalists in defamation cases.
Fines for such cases will be capped at $23,000 instead of $92,000. Still, a person could be jailed for up to six months in case of the non-payment of fines, the minister added.
While some journalists and human rights advocates welcomed the proposed changes, others questioned whether the amendments were enough and called for a complete repeal of the DSA instead of a toned-down version under a new name.
The proposed CSA comes as Bangladesh prepares for a general election in January.
The government has been accused of cracking down on the opposition, with some politicians lamenting that the new CSA "will still have the scope to be misused against oppositions and dissenters."
Creaky Wheels
RWANDA
A United Nations appeals court ordered the suspension of a war crimes trial for elderly Rwandan suspect Felicien Kabuga this week, saying the defendant was unfit to stand trial, a ruling that deals a blow to the victims of the 1994 Rwandan genocide, Reuters reported.
The judges, belonging to the court created in the wake of the Rwanda war crimes tribunal, also directed a lower trial chamber to assess the conditions for Kabuga's potential release.
Kabuga, a former businessman and radio station owner, was one of the last suspects sought by the tribunal prosecuting the crimes committed during the genocide that saw ruling Hutu majority extremists kill more than 800,000 minority Tutsis and Hutu moderates in 100 days.
French authorities detained Kabuga in 2020 after more than two decades on the run. Prosecutors have accused him of using his Radio-Télévision Libre des Mille Collines to urge Hutus to kill Tutsis with machetes, according to Agence France-Presse.
In June, a lower UN war crimes court found that Kabuga was not healthy enough to stand trial, but noted that he should still undergo a stripped-down proceeding without a verdict.
The defendant is believed to be in his late 80s, but his precise date of birth is disputed.
However, the appeals court dismissed that ruling, saying that the lower tribunal made an "error."
Still, the higher court acknowledged that the recent verdict "must be disappointing" to victims and survivors of the 1994 massacre who have "waited long to see justice delivered."
The Spirals of Despair
HAITI
Thousands of Haitians took to the streets of the capital this week to demand protection against violent gangs terrorizing their neighborhoods, with the Caribbean country seeing a surge in murders and kidnappings in recent years, the Associated Press reported.
Protesters marched to the prime minister's official residence in Port-au-Prince, where police dispersed the demonstrations using tear gas.
Many complained that the security situation has forced them to stay locked up in their homes, while others feared that their children would be kidnapped or killed by criminal groups.
Following the 2021 assassination of President Jovenel Moïse, analysts estimated that gangs have seized control of up to 80 percent of the capital, killing, raping, and sowing terror in communities already suffering from dire poverty.
A United Nations report found that more than 1,600 people were killed from January to March, a nearly 30 percent increase compared with the last three months of 2022.
The UN's children agency also recently announced an "alarming spike" in kidnappings, with nearly 300 confirmed cases so far this year, nearly three times the total for 2021.
The agency highlighted a rising trend of women and children being kidnapped for financial or strategic purposes. One prominent example is American nurse Alix Dorsainvil and her daughter, who were kidnapped last month.
They are currently being held captive, with kidnappers demanding a $1 million ransom.
Haitians also worry that the rise in abductions is creating even more poverty after families sell their homes and other belongings to pay the ransoms.
Meanwhile, Haiti is waiting for a decision from the UN Security Council over the deployment of an international armed force.
In October, Haiti's leaders sought international armed forces to curb gang violence.
In July, Kenya offered to lead a multinational police force, but the Security Council has yet to vote on a resolution authorizing the mission. The United States expressed its support last week.
DISCOVERIES
Early Companions
British archaeologists discovered the remains of an 1,800-year-old Chihuahua-sized dog, a find that unearths interesting new details about Britain under Roman rule, the Smithsonian Magazine reported.
The little pooch was found buried in a Roman-era villa near Wittenham Clumps in Oxfordshire. Analysis of its remains showed that it was likely a female, less than eight inches tall from paw to shoulder, and had a similar bowlegged stature to a dachshund.
The canine was one of 15 small- to medium-sized dogs discovered at the villa, which belonged to wealthy occupants living in Roman-occupied Britain between the third and fourth centuries.
Zooarchaeologists Hannah Russ and Sarah Everett believe that its small size and presence suggested that the little animal was not bred for hunting or herding.
"This, along with the fact that she might have even been buried with her owner, makes it far more likely that she was kept as a house dog, lap dog, or pet," they added.
Other researchers explained that small dogs were likely introduced to the island following Rome's occupation in 43 AD. They added that breeding tiny dogs as pets was a sign of the Roman elite displaying their wealth and extravagance.
Apart from the dogs, the team also discovered other animal remains at the villa, including farm animals, as well as ravens and crows that were possibly used for ritual or ceremonial purposes.
Historians noted that the findings show a glimpse into Roman family life that is often overshadowed by military stories. The presence of a beloved tiny dog shows the affection its owners had for it, not unlike many today.
Thank you for reading or listening to DailyChatter. If you're not already a subscriber, you can become one by going to dailychatter.com/subscribe.
Not already a subscriber?
If you would like to receive DailyChatter directly to your inbox each morning, subscribe below with a free two-week trial.
Support journalism that's independent, non-partisan, and fair.
If you are a student or faculty with a valid school email, you can sign up for a FREE student subscription or faculty subscription.
Questions? Write to us at hello@dailychatter.com.