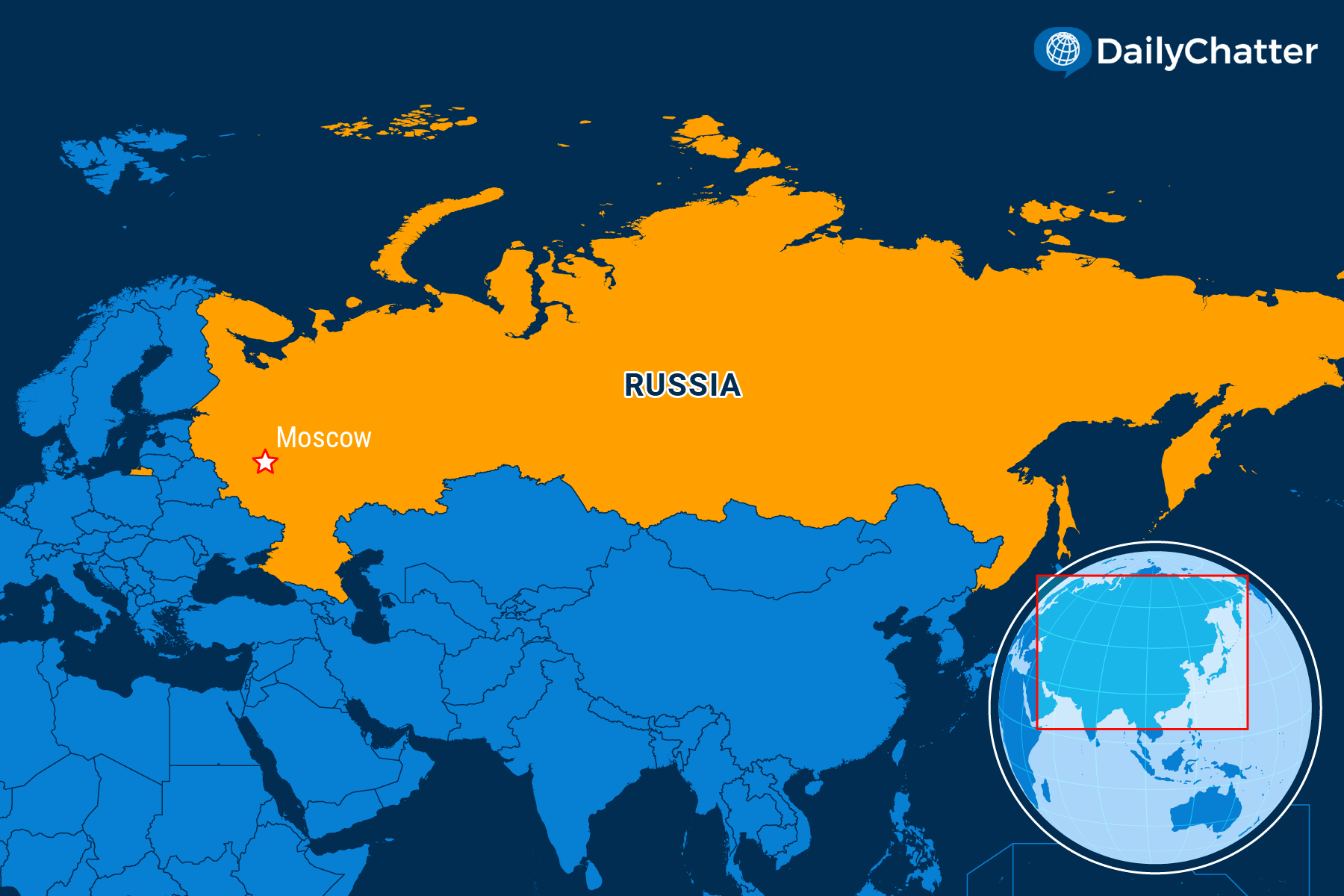 The World Today for July 31, 2023
Listen to Today's Edition
NEED TO KNOW
Going A-Courting
RUSSIA
Russian President Vladimir Putin was on a charm offensive at the recent Russia–Africa Summit in St. Petersburg. Russia's invasion of Ukraine – or the "special military operation", as it's called in Moscow – was likely a hot topic of conversation at the event, given how it has impacted Ukrainian grain exports that are vital to the survival of Africans, Al Jazeera reported.
Leaders of the African Union started the summit by calling for Putin to reinstate a United Nations-brokered deal that allowed Ukraine to export grain out of its Black Sea ports. "The problem of grains and fertilizers concerns everyone," Comoros President Azali Assoumani told Russian media, according to Politico.
Putin dropped out of the UN-brokered grain deal because he said the UN had told him Russia would receive help in exporting its grain and other products, explained Reuters. That help never came, however, according to the Russian president. He also alleged that the deal enriched American and European companies that were buying and reselling Ukrainian grain, Newsweek added.
At the summit, Putin promised to ship as many as six grain aid packages up to 50,000 tons each to Burkina Faso, the Central African Republic, Eritrea, Mali, Somalia, and Zimbabwe over the next few months, wrote the Associated Press. The move was clearly intended to expand Russian influence in Africa at a time when Western nations are funneling aid to Ukraine and have imposed sanctions on Russia.
"Our country will continue supporting needy states and regions, in particular, with its humanitarian deliveries," said Putin at the summit. "We seek to actively participate in building a fairer system of distribution of resources. We are taking maximum efforts to avert a global food crisis."
Politics and economics are certainly playing a role in this generosity, analysts say. The Russian mercenary organization, the Wagner Group, currently has troops in the Central African Republic and Mali, a militia that is helping to prop up autocratic regimes in these countries, noted Africanews /Agence France-Presse. Wagner is reportedly interested in working in Burkina Faso and has offered to fight in Somalia. Eritrea has voted alongside Russia in the UN on Ukrainian-related matters. Wagner might also have financial interests in Zimbabwe.
In fact, Wagner boss Yevgeny Prigozhin appeared on the sidelines of the event just a month after launching a failed mutiny, Politico reported.
Meanwhile, Putin and some African leaders had a meeting of the minds on other issues, too.
At the summit, for example, the head of the Russian Orthodox Church, Patriarch Kirill I, denounced the West for advocating progressive values like gay rights, reported the New York Times. Many socially conservative countries in Africa such as Uganda have enacted draconian laws against homosexuality.
All the dictators were happy nobody was there to raise objections.
THE WORLD, BRIEFLY
My Brother, Myself
PAKISTAN
Up to 45 people died and at least 200 were injured after a bomb detonated at an Islamist party's political rally Sunday in northwestern Pakistan, Reuters reported.
The blast occurred at a rally of the Jamiat Ulema-e-Islam (JUI-F) party on the outskirts of the city of Khar in the Bajur district, which borders Afghanistan, Al Jazeera reported. It was just one of the many rallies being held across the country ahead of elections in October.
There was no immediate claim of responsibility for the attack but local authorities said the explosion was caused by a suicide bomber.
Many in Pakistan believe the bombing was the work of the armed group Tehreek-e-Taliban Pakistan (TTP), also known as the Pakistani Taliban.
Pakistani security analyst Zeeshan Salahuddin told Al Jazeera that the TTP has "dramatically escalated" attacks since a ceasefire with the government broke down last year. The group has grown stronger since the Taliban takeover of Afghanistan in 2021, he added.
"All indications point to the fact that this terror group has regained quite a lot of the momentum it had lost between 2014 and 2018, when Pakistan conducted extensive military operations against the group," Salahuddin said.
The group has been waging war against the government of Pakistan for more than a decade, demanding the imposition of Islamic law and the release of its members from jails.
In January, a suicide bomber hit a mosque inside a police compound in the northwestern city of Peshawar, killing more than 80 officers.
However, a TTP spokesperson condemned the attack as the group distanced itself from the explosion, Al Jazeera reported.
Others say Islamic State might be responsible, pointing to a local affiliate's recent attacks against the party, Agence France-Presse /Le Monde reported.
Last year, the group took responsibility for violent attacks against religious scholars affiliated with the party.
Islamic State says it targets party members because while it professes to be a conservative Islamic group, it has long supported the government and the military.
No Quarter
SENEGAL
Senegal's opposition leader Ousmane Sonko was charged over the weekend with plotting an insurrection, criminal conspiracy and other offenses, two months after his trial on a rape charge sparked deadly riots across the country, Reuters reported.
On Friday, Sonko was detained following a scuffle with security forces stationed outside his home, who he claimed were filming him without permission. He remains in custody, state prosecutors said on Saturday.
Playing videos from a laptop of Sonko making allegedly inciteful speeches, Senegal's state prosecutor Abdou Karim Diop said he would be charged with calling for insurrection, plotting against the state and criminal conspiracy, among other charges.
Sonko denies wrongdoing and has long said the various legal charges are part of a plot to keep him out of politics.
Over the past few months, Sonko has led the movement calling for President Macky Sall to bow out of the February 2024 election because his candidacy would violate constitutional term limits. Earlier this month, in a surprise move Sall said he would not seek a third term.
Sonko, 49, was handed a two-year prison sentence on June 1 for immoral behavior toward youth, leading to protests in which at least 16 people were killed.
His followers were angry that his conviction could bar him from running in next year's presidential election, Bloomberg reported.
A former civil servant, Sonko rose to prominence in the 2019 presidential election, coming third after a campaign that targeted Sall and the country's ruling elite.
No Rest for the Weary
PERU
Protests broke out in Peru over the weekend after President Dina Boluarte said she would request expanded legislative powers and potentially reconfigure a historically unpopular congress, France24 reported.
Demanding the resignation of the president, protesters in the capital of Lima attempted to reach the congressional building but were held back by police after clashing briefly.
The demonstrations broke out after an independence day speech in Lima, where the president said she would request extraordinary legislative powers from congress for 120 days to fight crime. She also said she was considering changing the congress from a unicameral legislature to a bicameral body.
The current congress is dominated by right-wing parties and has a single-digit approval rating. Meanwhile, recent polls show that 80 percent of Peruvians want early elections and 75 percent want Boluarte to resign. The next elections are scheduled for 2026.
Boluarte, who took office after leftist president Pedro Castillo was removed from the presidency and jailed last December, has faced waves of violent protests that have killed more than 60 people.
The deadly clashes between demonstrators and security forces have led to more protests and allegations of human rights abuses against Boluarte, who is facing multiple investigations for her actions during the demonstrations.
Boluarte has called the protests a "threat against democracy" even as she called for reconciliation.
Amnesty International in a report earlier this year said the president oversaw police and armed forces that with "contempt" for Indigenous populations had repeatedly violated international human rights standards by using "lethal ammunition to control demonstrations."
Peru, long plagued by instability, has had seven presidents in seven years, noted NPR, adding that the country also has the distinction of having the most former presidents in jail: Three are currently serving time in a special prison to house the former leaders.
There is no more room, the broadcaster added.
DISCOVERIES
Target Acquired
Nearly a year ago, a NASA spacecraft smashed into an asteroid seven million miles away from the Earth.
The spacecraft was able to successfully alter the asteroid Dimorphos' trajectory and change its orbit around its larger partner – the 2,560-foot-wide Didymos – by 32 minutes.
The DART mission – or Double Asteroid Redirection Test – was part of the agency's efforts to develop planetary defenses in case a giant space rock hurled itself toward Earth.
But as every action has a reaction, a new study discovered that the impact also produced a "swarm of boulders" from the asteroid's surface, Live Science reported.
Astronomers recently used the Hubble Space Telescope to monitor the aftermath of the DART mission and noticed a field of at least 37 rocks flung thousands of miles into space.
The rocks ranged from three to 22 feet in diameter and most likely emerged from Dimorphos' surface after the collision, the researchers noted.
"This tells us for the first time what happens when you hit an asteroid and see material coming out up to the largest sizes," said co-author David Jewitt.
The debris does not seem to pose any threat to our planet and their movement is so slow that they resemble "roughly the walking speed of a giant tortoise," according to NASA.
Still, Jewitt added that more observation will be able to show scientists the boulders' precise trajectories, showing them in "which direction they (sic) launched from the surface," he said.
Thank you for reading or listening to DailyChatter. If you're not already a subscriber, you can become one by going to dailychatter.com/subscribe.
Not already a subscriber?
If you would like to receive DailyChatter directly to your inbox each morning, subscribe below with a free two-week trial.
Support journalism that's independent, non-partisan, and fair.
If you are a student or faculty with a valid school email, you can sign up for a FREE student subscription or faculty subscription.
Questions? Write to us at hello@dailychatter.com.