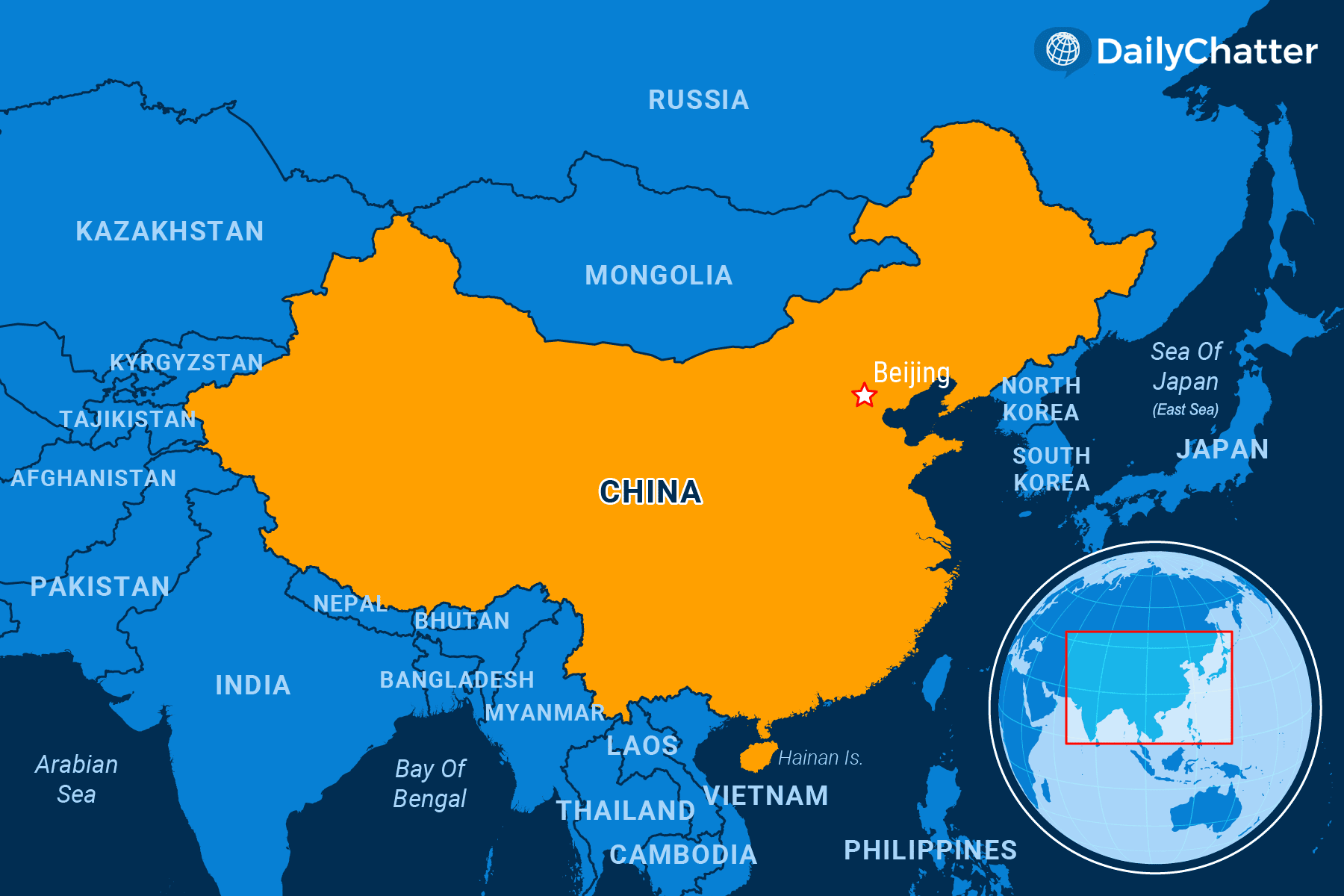 The World Today for June 26, 2023
Listen to Today's Edition
NEED TO KNOW
Backroom Chats
CHINA
American diplomats claimed that the autocratic president of China, Xi Jinping, had no clue that one of his spy balloons had been shot down over the US in February. As CNN noted, Xi's potential ignorance of a major international story illustrated a "significant lack of coordination within the Chinese system at a fraught period of China-US relations."
This insight corroborates strategist Peter Zeihan's argument that Xi has isolated himself as he has amassed untold amounts of power. To cement his position, he has killed or imprisoned every independent thinker who might tell him the truth or have ideas about how to better lead the country.
Whatever his circumstances, Xi appears to be dead-set on building up China's power and influence despite what he perceives – rightly or wrongly – as the West seeking to suppress his country's destiny as a great power. "Xi…seems to sincerely believe that the United States is out to get China," wrote Foreign Policy magazine. "During his decade in power, anti-American rhetoric seems to have grown blunter with every passing year."
Echoing claims raised by Russian President Vladimir Putin, Chinese foreign policy thinkers argue that US allies like Australia, Japan, India, and Taiwan now surround China while American administrations enact laws to cut off China's access to semiconductors and other advanced technology, the New York Times reported. Accordingly, Xi rejects this US-led international framework.
These tensions are one reason why US Secretary of State Antony Blinken recently met with Xi in China. Differences over policies toward Russia and Ukraine, Taiwan, the South China Sea, and other issues compelled Blinken to visit in order to exchange views and speak like adults, opined Washington Post columnist David Ignatius. He added, however, that Beijing has rejected closer military ties between the US and China that would help defuse potential flare-ups between the two nations.
Soon after the summit, though, President Joe Biden inadvertently referred to Xi as a "dictator" who was embarrassed not to know about the downed balloon, highlighting the deep fissures between leaders in Beijing and Washington, reported National Public Radio. A spokesperson for the Chinese Foreign Ministry, meanwhile, described Biden's comments as a "provocation," the Guardian added.
Biden also met with Indian Prime Minister Narendra Modi, whose country is trying to sideline China, after Blinken returned from Beijing, noted Reuters. The three men undoubtedly discussed Xi behind his back in the same way that Xi and Putin likely discuss Biden and perhaps Modi, too, when they meet for their get-togethers.
The gossip is better than more tangible aggression.
THE WORLD, BRIEFLY
The Homefront
RUSSIA
Russian President Vladimir Putin faced the most significant challenge to his rule of more than two decades after mercenary troops of his former ally Yevgeny Prigozhin launched a brief armed rebellion in southern Russia and came within 120 miles of the capital before withdrawing in a surprise deal brokered by Belarus, the Washington Post reported.
On Saturday, Prigozhin's Wagner Group entered Rostov-on-Don and claimed control of key military installations in the area. Prigozhin said he would blockade Rostov – a heavily fortified region of southern Russia – and send forces to Moscow to topple Russia's military leadership.
He had also urged Russians to join 25,000 Wagner troops in their "march of justice" against Defense Minister Sergei Shoigu and other top officials.
But a day later, Prigozhin halted Wagner's advance in a deal in which the Kremlin agreed not to prosecute Prigozhin and allow him to leave for Belarus. In return, the Wagner chief halted his troops' march on Moscow and withdrew fighters from the southern military installations.
Prigozhin, however, denied that he was attempting a coup against Putin.
The rebellion underscores ongoing disputes between Prigozhin and Russia's military over the invasion of Ukraine. For months, the oligarch had lambasted Russian military leaders for battlefield setbacks, which analysts had viewed as permissible as long as Prigozhin remained in the "patriotic camp" and did not directly criticize Putin.
But the tensions boiled over after Shoigu's attempts to control the Wagner Group and Putin's apparent support of his defense minister on the matter.
While Prigozhin likely aimed to topple Shoigu, it is believed that his Wagner forces lack the strength and numbers to engage in direct conflict with the Russian military. Even so, his troops faced little resistance on Saturday even from military checkpoints.
Political analysts said Saturday's rebellion and Sunday's concessions exposed the growing precariousness of Putin's position in the wake of his invasion of Ukraine. They added that even though the Russian president managed to avert a major crisis, the event highlighted his growing isolation, and that they expect to see new threats to his rule.
The Stronger Hand
MALI
Malian voters overwhelmingly approved amendments to the country's constitution following a referendum that critics say is part of the military junta's efforts to remain in power, despite the latter's pledges to restore civilian rule, Agence France-Presse reported.
Results published over the weekend showed that 97 percent voted in favor of the changes, even though turnout was just over 39 percent.
Voting was hampered in central and northern Mali, amid an 11-year-old jihadist insurgency. Armed groups in those regions – which had previously signed a fragile peace agreement with the central government in 2015 – complained of ballot stuffing.
The amendments will further strengthen the role of the president, saying he will "determine the policies of the Nation." Under the previous 1992 constitution, this role was assigned to the government.
The president will also have the right to hire and dismiss the prime minister and cabinet members, with the government only answering to him and not to parliament.
Meanwhile, lawmakers will be required to declare their wealth in an effort to crack down on corruption.
The referendum follows two coups in Mali in 2020 and 2021. The military takeover received swift condemnation from the West African regional bloc ECOWAS, prompting junta leader Colonel Assimi Goita to promise the restoration of civilian rule in March 2024.
Goita noted that the return of a civilian government would be possible after institutional reforms – including this month's referendum.
While the junta said the reforms are necessary to overhaul the Malian state, critics and opponents countered that the changes are part of the military government's plan to consolidate power.
The two coups and recent amendments come as Mali continues to grapple with a jihadist insurgency.
The junta has also clashed with Mali's traditional ally France and the United Nations Security Council over the presence of foreign troops in the country.
While France has withdrawn its troops, Bamako called on the UN's Multidimensional Integrated Stabilization Mission in Mali (MINUSMA) to pull out from the West African country, saying it has failed to provide security.
MINUSMA's mandate expires on June 30.
The Reckoning
JAPAN
Japanese authorities sterilized children as young as nine and used deception to carry out procedures on individuals with disabilities, according to a new parliamentary report on Japan's now-scrapped eugenics law, Kyodo News reported this week.
The 1,400-page document was released last week following a parliamentary investigation into the eugenics law that operated between 1948 and 1996.
After World War II, Japanese lawmakers passed the legislation in an effort to slow population increase amid food shortages. The law allowed authorities to sterilize people with intellectual disabilities, mental illnesses or hereditary disorders to prevent the birth of "inferior" offspring.
The report found that nearly 25,000 people were subjected to sterilization, which included radiation exposure and uterus removal. It added that sterilization was a condition for admission at some welfare facilities or for marriage.
But the findings also showed that the reasons and circumstances behind the surgeries are unknown. It added that some people were sterilized without their consent and that authorities were permitted by Japan's welfare ministry to use deception in sterilizing people, such as telling them the procedure was aimed at treating an illness.
Following the report's publication, Chief Cabinet Secretary Hirokazu Matsuno said the government "sincerely reflects on and deeply apologizes for" the fact that many people suffered from this policy.
He added that the government is considering further action.
The probe began in 2020 following calls by victims and human rights groups for an investigation into the law's discriminatory practices. In 2019, parliament enacted a law to pay $22,000 in compensation to each person who underwent forced sterilization.
Surviving victims and their lawyers welcomed the report but questioned some of its shortcomings, such as the exact reason behind the law's enactment.
Meanwhile, victims' advocates have also questioned if the state compensation was "appropriate," with some plaintiffs suing the central government to increase the amount.
DISCOVERIES
Complex Relations
A new study is revealing unique details about the relationship between Australia's Indigenous people and outsiders hundreds of years before the continent's colonization, Live Science reported.
In the 1970s, archaeologists discovered strange cave paintings made by Aboriginals in Arnhem Land in northern Australia. They depicted two large ships that were different from previous artwork seen elsewhere.
In the past, scholars have recorded rock art showing vessels from the Moluccas – also known as the Maluku Islands – an archipelago off the eastern coast of Indonesia. These depictions were evidence that the Moluccas and Aboriginals interacted with each other centuries ago.
But the new findings hint that this interaction might have not always been pleasant: The Arnhem Land paintings appear to be warships, which suggests that there might have been "physical violence" between Australia's Indigenous and their visitors, according to co-author Daryl Wesley.
"They're fighting craft, decorated with all these pennants and flags and other elements that really set them apart from your usual trading or fishing vessels," he told ABC News Australia.
Wesley and his colleagues explained that there was an intricate detail in the paintings, which suggests that the artists had intimate knowledge of the vessel – either they sailed on it or observed it from close proximity.
The authors noted that the study underscores a more complex relationship between the two cultures, while cautioning that more research is needed.
Still, Wesley said the findings add further evidence that "Australia is not just some sort of land that's on its own, in the middle of nowhere and is cut off for 65,000 years from everywhere else."
Thank you for reading or listening to DailyChatter. If you're not already a subscriber, you can become one by going to dailychatter.com/subscribe.
Not already a subscriber?
If you would like to receive DailyChatter directly to your inbox each morning, subscribe below with a free two-week trial.
Support journalism that's independent, non-partisan, and fair.
If you are a student or faculty with a valid school email, you can sign up for a FREE student subscription or faculty subscription.
Questions? Write to us at hello@dailychatter.com.