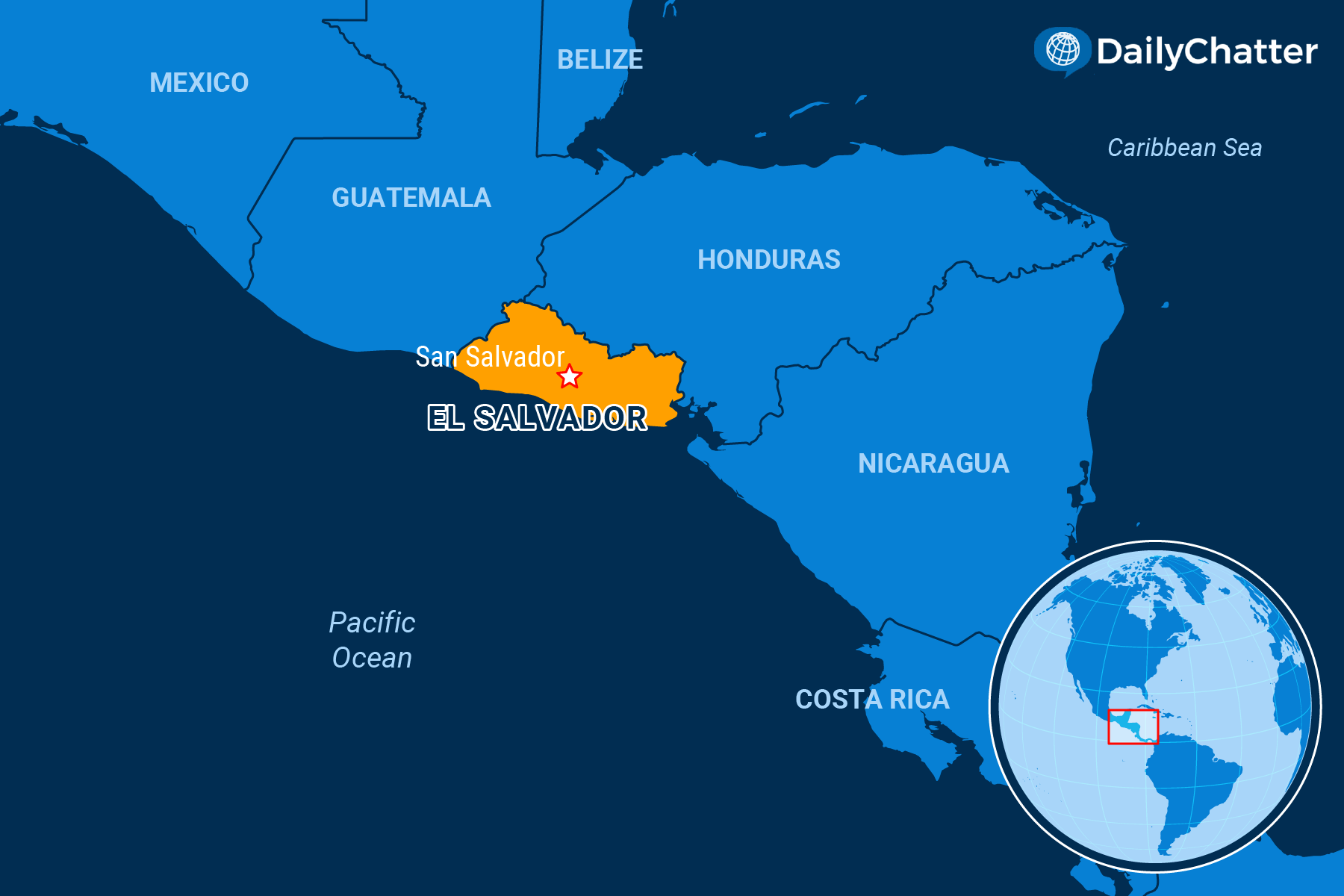 The World Today for June 06, 2023
Listen to Today's Edition
NEED TO KNOW
'Cool' Crimefighting
EL SALVADOR
A judge in El Salvador recently sentenced the former president of the country, Mauricio Funes, to 14 years in prison for negotiating with gangs when he was in office between 2009 and 2014, a period when the country suffered some of the highest murder rates in the world. He now lives in exile in Nicaragua, reported El País.
The trial in absentia was part of current Salvadoran President Nayib Bukele's brutal but some would say necessary crackdown on crime in the Central American country.
As the United States Institute of Peace explained, Funes' secret talks with imprisoned gang leaders resulted in the criminals agreeing to commit fewer homicides – in exchange for leniency and special treatment. Last year, however, the greedy gangs launched a killing spree to extract more concessions from officials.
Bukele responded by enacting a state of emergency to give authorities more powers. It has been extended 13 times. Salvadoran police, meanwhile, have arrested 70,000 individuals since March 2022, added Al Jazeera.
More than 150 people have died in custody due to the headlong rush to punish the gangs, or "pandillas," as they are called in Spanish, the human rights group Cristosal said, as reported in the Guardian. Many Salvadorans are looking for answers about loved ones who have been accused of gang activity, but died in the country's crowded penal system.
"The 23-year-old prisoner arrived at the hospital with broken feet and hands, and what looked like burn marks on his back," wrote Vice News. "His corpse was delivered to his family in a closed casket. The medical examiner's office determined the man died a 'sudden death.'"
The president's defenders might say that he has little choice but to attack the criminals head-on.
In May, after gangs killed police officer Maximino Vásquez, Bukele ordered a full-fledged military siege of the town of Nueva Concepcion to the north of the capital of San Salvador to capture gang leaders, noted the Tico Times, an English-language newspaper based in Costa Rica. In a testament to the strength of the violent gangs, the siege included 5,000 soldiers and 500 police.
In El Salvador, many are grateful that someone has stepped up to fight crime. Around 90 percent of the public supports Bukele's tough-on-crime policies, Agence France-Presse reported. The president's plan to give gangsters' homes to needy Salvadorans, as the BBC described, must have helped.
His popularity, as well as his affinity for Bitcoin, led the French newspaper Le Monde diplomatique to dub him the world's "coolest dictator."
Still, insecurity creates a thirst for action, not democracy or justice.
THE WORLD, BRIEFLY
Screaming at the Deaf
POLAND
Hundreds of thousands of Polish protesters took to the streets of the capital Warsaw this week to protest against the country's conservative government and call for change, a mass demonstration that comes ahead of a highly-anticipated parliamentary election in autumn, the Guardian reported.
Opposition leader Donald Tusk and officials said around half a million people attended the protest, considered the largest political gathering since the communist regime ended in Poland in 1989.
Demonstrators targeted the policies of the ruling Law and Justice (PiS) party, which has been accused of eroding the country's democratic foundations since it came to power in 2015.
The PiS party has run afoul of European Union officials over legislation impacting the independence of the judiciary, and faced criticism for campaigns against the LGBTQ+ community and narrowing reproductive rights.
The recent marches came days after lawmakers passed a controversial law that would establish a government commission to ban individuals from public office if it believed they were agents of Russian influence.
Critics said the bill is unconstitutional and serves as a pretext to launch a political witch-hunt ahead of elections.
The bill has been dubbed "Lex Tusk" because it's widely seen as targeting the opposition leader, who previously served two terms as Poland's prime minister from 2007 until 2014.
Observers noted that the PiS remains popular over policies that have led to increased social spending, and its support for neighboring Ukraine following Russia's invasion last year.
However, recent polls suggest that neither PiS nor Tusk's Civic Platform party would secure enough votes to form a government. The election's outcome will depend on smaller parties and who is able to form a coalition with them.
Of Cowards and Copycats
AFGHANISTAN
Taliban authorities are investigating the suspected poisonings of more than 80 Afghan students and teachers in the past few days, in an incident that resembles an outbreak of attacks recently on schoolgirls in neighboring Iran, the Washington Post reported.
Officials said the incidents took place at two separate schools in the country's north, with students and teachers immediately falling unconscious after entering their classrooms.
Authorities suspect that gas may have been used and that the perpetrator had a personal grudge – although they did elaborate on possible motives for the attacks, according to Sky News.
The majority of the victims were female. All the students and teachers remain in stable conditions as of Monday.
The Afghan poisonings are similar to attacks targeting schoolgirls in Iran in recent months. Human rights groups estimate that there have been about 300 suspected gas attacks at more than 100 girls' schools as of late April.
The situation has caused frustration among Iranian students and parents, some of whom said they would stop sending their children to school.
Girls' education in Afghanistan has been a highly controversial topic since the Taliban took control of the country in August 2021.
While mixed classes are not uncommon in rural Afghanistan until the end of elementary school, the Taliban government has prohibited women from attending universities and closed schools for girls from the seventh grade.
The group said the bans are temporary but it has not specified when schools and universities will reopen.
In a Pickle
GERMANY
Violent scuffles between German police and far-left protesters in the eastern city of Leipzig left dozens of people injured this week, unrest that ignited days after a court sentenced a woman to prison for participating in attacks on neo-Nazis and other extremists, the Associated Press reported.
The clashes began Saturday after around 1,500 far-left demonstrators and supporters of the defendant – known as Lina E. – held a protest in Leipzig, despite city officials ordering a ban on the planned demonstration.
Police said 50 officers and an unknown number of protesters were wounded, adding that around 30 individuals were arrested.
While German government officials condemned the protesters' violent actions, other politicians criticized the police's aggressive tactics.
The demonstrations came nearly a week after a court in Dresden convicted Lina E. of membership in a criminal organization and causing serious bodily harm to far-right individuals. Prosecutors had accused the 28-year-old woman of adhering to "militant extreme-left ideology," and conceiving the idea of attacking individuals in Leipzig and nearby towns.
She was sentenced to five years and three months in prison. But shortly after her sentencing, the court said she would be released under unspecified conditions after having spent about two-and-a-half years in custody before the verdict.
Three other men are alleged to have participated in the attacks and received sentences ranging from 27 to 39 months in prison.
The court's judge said that right-wing extremism poses a greater threat to German society than leftist violence – but added that even proponents of such ideology must be protected from violence, CNN added.
Germany is particularly sensitive about right-wing ideology because of its Nazi past. For example, it is illegal and punishable with jail time to perform a "Hitlergruss" (Nazi salute) or deny the Holocaust.
DISCOVERIES
Bloodlust
Scientists recently understood how a rare tropical plant from West Africa can develop a taste for blood.
The Triphyophyllum peltatum, a rare tropical plant from West Africa, has fascinated researchers for a number of reasons, including its medicinal properties – it is used to treat pancreatic cancer and leukemia cells, Phys.org reported.
Still, it's the plant's taste for blood that causes the most fascination.
Scientists recently learned why.
When it's young, it has ordinary leaves like most plants. However, as it grows, it starts to develop unique leaves with special adhesive traps in the form of secretion drops, so as to capture small insects.
Once caught, the long-stemmed plant feeds itself with the juices of unlucky bugs.
But when the trap leaves have served their purpose, the T. peltatum either forms normal leaves again or leaves with two hooks at the tip as a climbing support.
So how does this happen?
In a new paper, a research team was able to successfully cultivate the plant outside its native soil and conducted a series of experiments to understand the dietary shift.
They subjected the T. peltatum to various stressors, including deficiencies of different nutrients. It turned out that a lack of phosphorus caused the plant to develop its special palate.
The findings showed that the plant adapts to its environment and avoids the threat of malnutrition through this unique survival trick.
"These new findings are a breakthrough because they allow future molecular analyses that will help understand the origins of carnivory," the authors said.
Thank you for reading or listening to DailyChatter. If you're not already a subscriber, you can become one by going to dailychatter.com/subscribe.
Not already a subscriber?
If you would like to receive DailyChatter directly to your inbox each morning, subscribe below with a free two-week trial.
Support journalism that's independent, non-partisan, and fair.
If you are a student or faculty with a valid school email, you can sign up for a FREE student subscription or faculty subscription.
Questions? Write to us at hello@dailychatter.com.