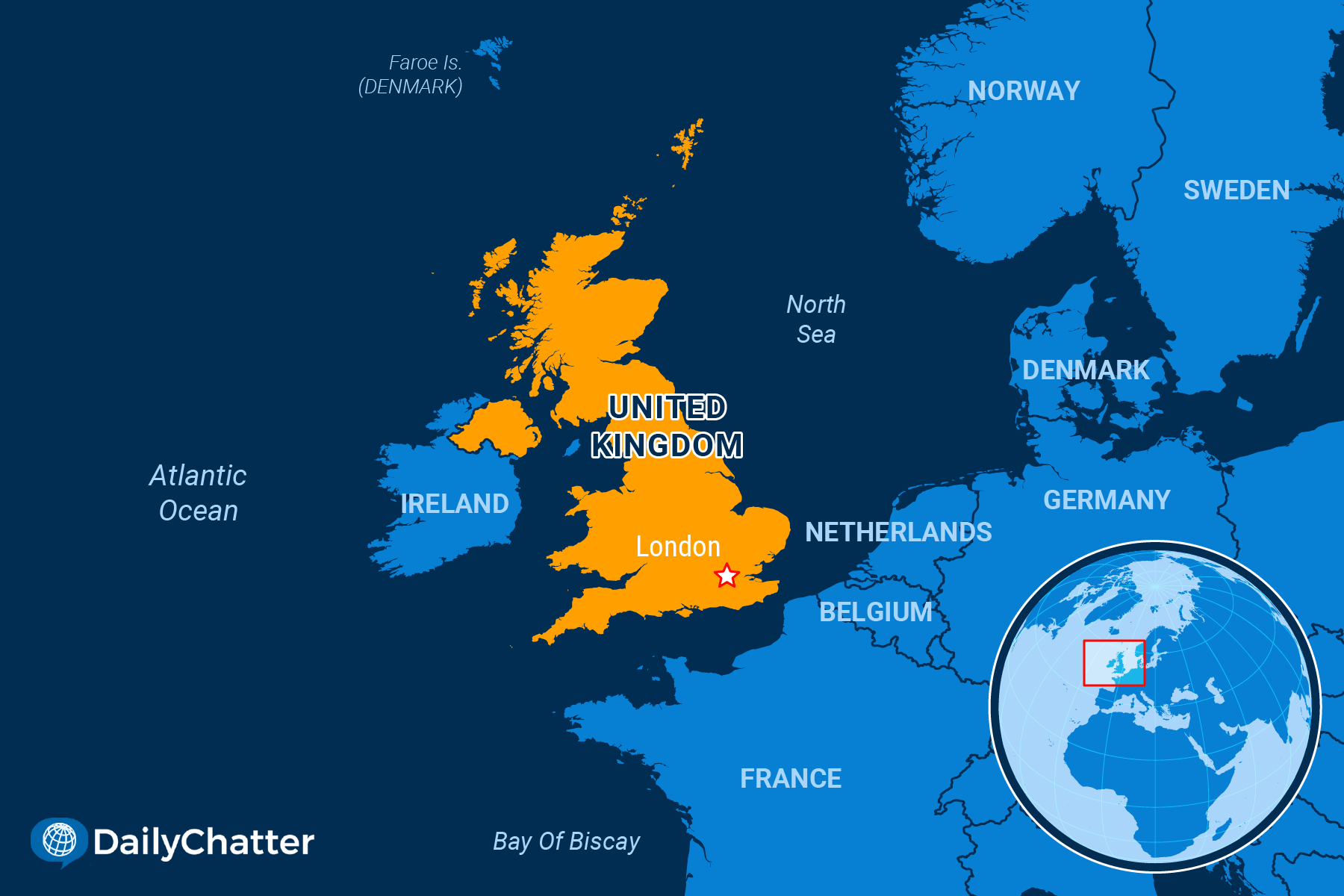 The World Today for February 21, 2023
Listen to Today's Edition
NEED TO KNOW
Winter of Discontent
UNITED KINGDOM
The British press is invoking memories of Margaret Thatcher, the arch-conservative prime minister who fought coal mining unions and other workers' groups in the 1980s, to describe the current labor unrest that is crippling the United Kingdom. British workers left their jobs for a total of 2.5 million days between June and December last year, according to government statistics cited by CNN. That was the highest number since the 4.1 million days lost in 1989 when Thatcher was in office.
While coal miners under Thatcher fought to prevent officials from closing their unprofitable mines, as Sky History explained, today British workers are taking to the streets to protest inadequate wage increases amid soaring inflation that has been hiking energy, food, and other costs. Inflation stood at 10 percent in January compared with a year earlier, the New York Times reported.
Tens of thousands of nurses, ambulance drivers, and other workers in the UK's public National Health Service (NHS) recently staged the biggest strike in the service's 75-year-old history. "The government needs to listen and discuss pay rather than just saying the NHS doesn't have money," nurse Ethna Vaughan told Reuters during a protest in London at St. Thomas' Hospital. "We cannot survive with what we're being paid."
The strikes likely shaved off 0.5 percent in economic output in December, the BBC noted. But the country, while experiencing zero growth, has not yet dipped into a recession. Still, this winter of discontent has been a year in the making. The UK is the only major developed country whose economy is smaller now than before the coronavirus pandemic.
As Vox argued, the knock-on negative commercial and economic effects of the UK leaving the European Union, or Brexit; the coronavirus pandemic and its economic repercussions; energy cost increases due to the Russia-Ukraine war; and the recent hapless economic policies of Conservative governments under Liz Truss and current Prime Minister Rishi Sunak have raised the ire of workers who are sick and tired of the country's yawning gap between rich and poor.
The eloquent leader of the National Union of Rail, Maritime and Transport Workers, Mick Lynch, has become the standard bearer for those who think that British elites failed to competently manage the economy while making out like bandits, and grappling with scandal after scandal, as this video from British media site JOE showed.
Sunak might now be considering whether he should cave in to the demands of nurses and others like Lynch who think their union members deserve more pay and benefits, Bloomberg wrote.
If that happens, many will ask why they had to wait for so long.
THE WORLD, BRIEFLY
The Grand Gestures
UKRAINE
US President Joe Biden made a surprise visit to the Ukrainian capital on Monday, a trip aimed at assuring allies and also Kyiv about the United States' continued support for Ukraine as the anniversary of Russia's invasion approaches, the Wall Street Journal reported.
Biden met with Ukrainian President Volodymyr Zelenskyy, who called the visit "a historic moment" for Ukraine.
The US president is one of the few Western leaders to visit Ukraine since the invasion began on Feb. 24, 2022. It is also the first visit to Ukraine by a sitting US president since one by former President George W. Bush in 2008.
In joint statements, Biden pledged "unwavering support" for Ukraine's sovereignty and territorial independence. He also announced half a billion dollars of additional assistance to Ukraine that will include military equipment, such as artillery ammunition and howitzers.
Meanwhile, US officials said the president is also scheduled to meet with a number of Eastern European and NATO leaders to push for more support for Ukraine.
The surprise trip comes at a pivotal moment in the war as Western allies and Ukrainian officials are preparing for a predicted spring offensive by Russia to coincide with the Feb. 24 anniversary of Moscow's invasion.
Zelenskyy has been campaigning for more weapons and military equipment to counter Russian attacks, including jet fighters. Those calls have increased in recent days after Russia launched missile strikes last week that struck critical infrastructure in Ukraine.
Tricky Ties
ISRAEL
The African Union (AU) confirmed this week that Israel's observer status to the pan-African bloc was suspended, an announcement that came shortly after an incident where an Israeli representative was prevented from attending this year's summit, Al Jazeera reported.
Over the weekend, videos circulated on social media showing guards escorting Israeli ambassador Sharon Bar-li from the AU's annual summit in Ethiopia's capital of Addis Ababa. Bar-li attempted to attend the event using a non-transferable invitation issued only to Israel's ambassador to Ethiopia, Aleli Admasu.
Israel's foreign ministry criticized the move, saying that its representative was "an accredited observer with an entry tag." It also accused the AU of being taken hostage by a "small number of extremist states like Algeria and South Africa, which are driven by hatred and controlled by Iran."
But AU Commission chief Moussa Faki Mahamat said that Israel's status has been suspended pending an ongoing discussion of its continued role as an observer, according to the Times of Israel.
The incident highlighted an internal conflict in the AU over the 2021 decision to grant Israel observer status, which triggered protests by a number of members.
South Africa – which supports the Palestinian cause – objected to the move at the time, saying that it came "in a year in which the oppressed people of Palestine were hounded by destructive bombardments and continued illegal settlements of the land."
In 2021, Israel was at war with Hamas militants in the Gaza strip.
Meanwhile, the AU summit last year suspended a debate on whether to withdraw accreditation and formed a committee of chiefs of state to address the issue.
Israel had obtained the status after two decades of diplomatic efforts.
In 2021, it said that the new status would allow the Jewish nation and the bloc to foster stronger cooperation in various sectors, including the prevention "of the spread of extremist terrorism" on the African continent.
Worrisome Trend
SOUTH KOREA
South Korea's capital plans to remove its women-only parking spaces 14 years after introducing them, a move critics described as the latest example of "anti-feminist" policies in the country, the BBC reported.
Introduced in 2009, the special parking spots were aimed to protect women following a spate of violent crimes in subterranean car parks. Other countries such as Austria also have such designated spots to promote safety.
Under the Korean rules, Seoul car parks with more than 30 spaces were required to allocate 10 percent to women. These spaces were usually located near building entrances so women wouldn't have to walk through the garages alone.
But Seoul Mayor Oh Se-hoon – who first introduced the spaces – announced that he is reversing his own policy to "consider families." He added that the spaces are not necessary anymore and will be converted to family parking spots.
They will now become available to pregnant women or those traveling with children. The changes are expected to begin next month, officials noted.
Still, even before the reversal, the designated spots had been controversial in South Korea with some men calling the program discriminatory.
Meanwhile, women's rights groups criticized the policy reversal as part of a culture of anti-feminism that has characterized South Korean politics over the past few years.
South Korea's current government has removed the term "gender equality" from its school ethics curriculum and is trying to close its gender equality ministry.
DISCOVERIES
Momma's Boys
Killer whale mothers are so bonded with their sons that it becomes dangerous to their well-being, according to a new study.
Researcher Michael Weiss and his team initially observed the parenting style of an adult female Southern Resident killer whale – dubbed K16 – for two decades. They found that the whale sacrificed a lot to take care of her son, even after her offspring reached adulthood, NPR reported.
K16 gave birth to her male calf, K35, 20 years ago and since then, mother and son have been inseparable: Weiss said that both mother and son shared food, which was actually hunted by K16 herself – as male orcas are large and less maneuverable, which makes it hard to catch prey.
The problem was that K16's dedication prevented her from having other calves, including females. And she isn't alone.
Weiss' team studied four decades of records on Southern Resident killer whales in the Pacific Northwest and found that mothers put themselves on the line for their sons most of the time.
They observed that sons can end up becoming too dependent on their moms: Many of the sons die a year or two after their mothers pass away.
Still, researchers explained that the payoff of this parenting strategy was that the males would eventually become large and healthy fathers, eventually having offspring themselves.
But they warned that the small population of 73 whales actually needs more reproductive females than males, raising concerns that the reproductive strategy could raise their risk of extinction.
Thank you for reading or listening to DailyChatter. If you're not already a subscriber, you can become one by going to dailychatter.com/subscribe.
Not already a subscriber?
If you would like to receive DailyChatter directly to your inbox each morning, subscribe below with a free two-week trial.
Support journalism that's independent, non-partisan, and fair.
If you are a student or faculty with a valid school email, you can sign up for a FREE student subscription or faculty subscription.
Questions? Write to us at hello@dailychatter.com.