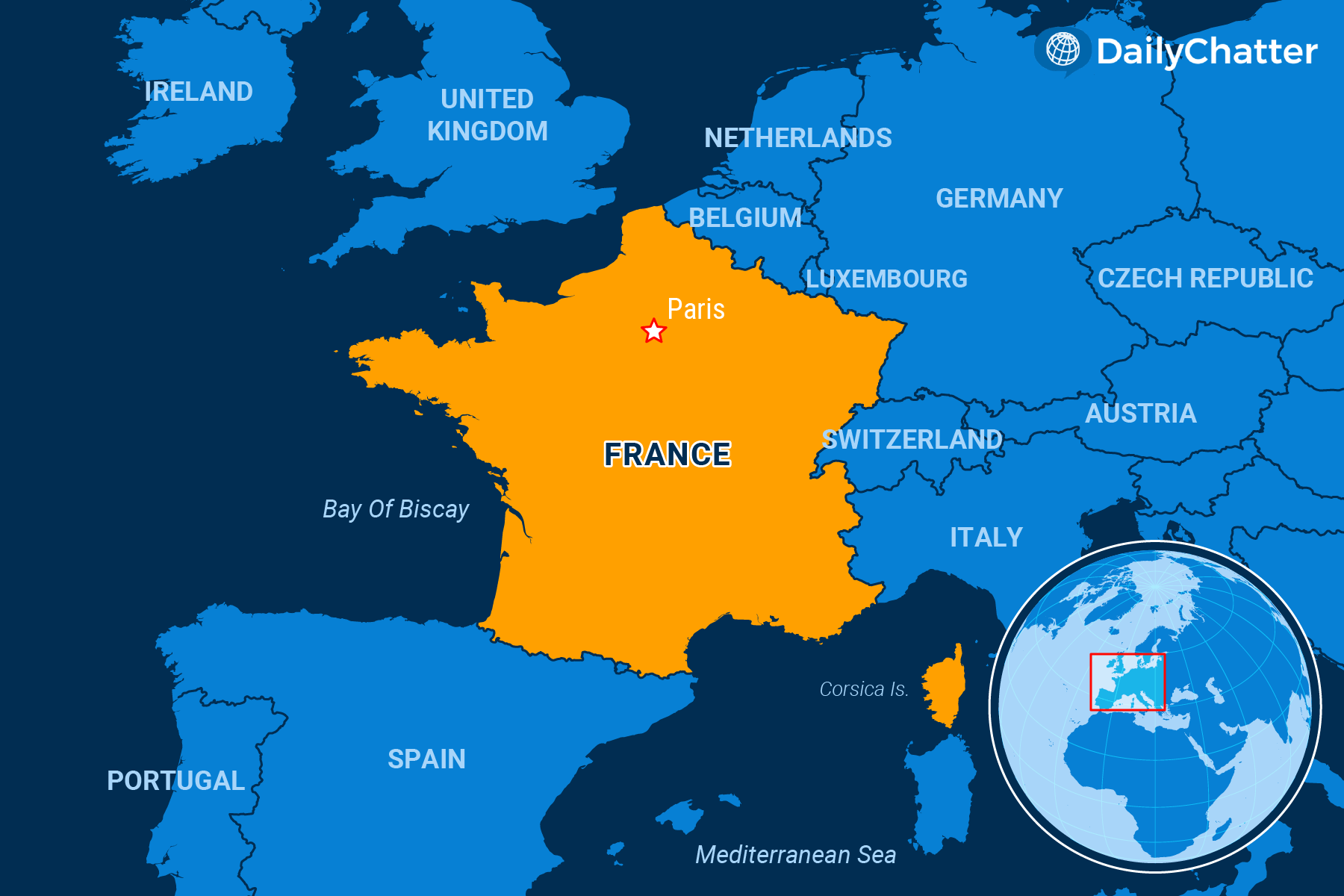 The World Today for December 14, 2022
Listen to Today's Edition
NEED TO KNOW
Greening Pains
FRANCE
The European Union plans on banning new non-electric cars starting in 2035. This big shift in the international auto market is part of an effort to reduce new vehicular carbon emissions to reduce the impacts of climate change.
As Yale Environment 360 explained, droughts that bring commerce to a halt on Europe's great rivers are becoming the new normal. Temperatures on the continent have increased twice as much as for the rest of the world, according to the United Nations. Europeans have spent more than $152 billion in responding to or mitigating those and other climate-related issues in the last decade, added the World Economic Forum.
Others are going still further. In France, leaders are closing off the center of Paris to cars, Time Out reported, taking around 100,000 cars off the road as a result, and instead constructing lanes for bicycles and other alternative means of transport at a record pace.
That process has had some unexpected backlash, namely against electric scooters, or e-scooters, which French officials are now considering banning out of safety concerns, as Reuters reported.
This year, e-scooters were involved in the deaths of 24 people in France. E-scooter drivers, pedestrians and others were in almost 340 accidents compared with fewer than 250 in 2021. Officials are now considering not renewing licenses for Lime, Dott, and Tier, three companies that rent around 15,000 e-scooters to Parisian and visitors, when their licenses expire early next year.
Besides safety concerns, Paris officials just find them annoying, and crucially in France, unsightly.
E-scooter riders don't respect traffic rules, ride illegally on sidewalks, clog up streets when they park and litter parks, sidewalks and the boardwalk on the River Seine when they are abandoned, noted Expatica, a news website for foreigners living in France and other nations.
Paris officials have already banned e-scooters entirely from the Champs-Élysées, the grand boulevard in central Paris that ends at the Arc de Triomphe, according to the Connexion, an English-language news outlet that covers France.
Meanwhile, Paris has already limited the number of e-scooters allowed in the city by the three operators running fleets of the scooters there, the Washington Post noted. Other proposals on the table beside an outright ban include equipping e-scooters with license plates to be able to ticket riders for infractions.
The issue underlying the fight over e-scooters is how to move forward with car-free cities in a manner that takes into account the needs of residents, with respect to mobility and otherwise.
The e-scooters are just one part of the new "micromobility" movement that is taking hold in Europe and elsewhere as green-conscious individuals consider how they might cut down on car use and reduce their carbon footprint, reported the Financial Times. The technology and management necessary to track e-scooters, and make sure they are charged, maintained and parked legally, comprise logistical challenges that have been made more difficult as the popularity of the vehicles has exploded.
France is not alone in facing these issues or making these kinds of rules, Euronews noted. Italy has enacted restrictions on riders. Finland, Norway, and Sweden have banned riding e-scooters at night and taken other measures.
As Europe moves toward e-mobility, expect more bumps along the way.
THE WORLD, BRIEFLY
In Chaos, We Stand
PERU
Peruvian President Dina Boluarte offered to hold early elections in two years in an effort to quell the deadly protests that broke out following the ousting of her predecessor, Pedro Castillo, last week, the Wall Street Journal reported.
Boluarte said Monday that she would send a proposal to Congress to hold presidential and legislative elections in April 2024. She also proposed constitutional reforms to ameliorate Peru's years-long political crisis that has seen the departure of five presidents since 2018.
The proposed elections would cut Boluarte's term by two years.
Last week, legislators removed Castillo after he attempted to dissolve Congress and rule by decree to prevent an impeachment vote, a move analysts labeled as a coup. Boluarte, who was Castillo's vice president, was sworn in as president immediately afterward, with Castillo arrested on rebellion charges.
His detention angered his supporters in Peru's highland and rural regions, where the former teacher is popular.
Violent demonstrations have erupted in those areas, with protesters blocking highways and clashing with police.
At least seven people have been killed and dozens have been injured as of Tuesday, according to the Guardian. The government has also imposed a state of emergency in the southern state of Apurímac, where demonstrators had tried to take over an airport in the city of Andahuaylas.
Meanwhile, analysts believe new elections are unlikely to resolve the recent unrest.
Polls show that many Peruvians have lost faith in a political elite plagued by corruption scandals. The South American nation was one of the worst-hit countries in Latin America during the pandemic and its resulting economic impacts.
Undeterred
IRAN
Iran executed a 23-year-old man this week, the second execution related to the anti-government protests that have been sweeping the Islamic Republic for months, the BBC reported.
Officials said Majidreza Rahnavard was hanged Monday in the city of Mashhad after a court convicted him of "enmity against God." The court found the young man had stabbed to death two members of the paramilitary Basij Resistance Force, a volunteer force often deployed by authorities to suppress dissent.
State media showed a video "confession" of Rahnavard claiming that while he did not deny the attack, he did not remember the details because he had not been in the right state of mind.
Rahnavard's execution is the second in less than a week but the only one where the body was publicly displayed afterward as a deterrent to protesters: On Thursday, authorities hanged Mohsen Shekari, who was convicted of "enmity against God" after being found to have attacked a Basij member with a machete in Tehran.
The mass demonstrations began in September after the death of Mahsa Amini while in the custody of the notorious morality police. The police unit had detained the young woman for allegedly violating the country's strict Islamic dress code.
The Iranian government has labeled the unrest as "riots" instigated by its foreign enemies, but analysts question whether the executions will deter protesters, who continue to hit the streets and demand the resignations of Iran's ruling clerics.
Meanwhile, Western nations condemned the recent executions, with human rights organizations adding that Rahnavard's confession was forced.
Following his hanging, the EU imposed a series of sanctions on Iran's state media, army chiefs and regional commanders of the Revolutionary Guards over the repression of demonstrators.
Goodbye, Marlboro Man
NEW ZEALAND
New Zealand passed a law Tuesday that would impose a lifetime ban on the young from buying cigarettes, a unique plan to phase out tobacco smoking in the country, the Associated Press reported.
The bill says that tobacco can never be sold to anyone born after Jan. 1, 2009. It would also order a reduction in the level of nicotine allowed in tobacco and severely lower the number of retailers allowed to sell tobacco from 6,000 to 600.
Observers said the new legislation will mean that the minimum age for purchasing cigarettes will continue to rise. In principle, an individual wanting to buy a pack of smokes in 50 years would need to present ID proving they were at least 63 years old.
Officials explained the move would help the country's health system save billions of dollars by not having to treat the many diseases related to smoking, such as cancer and heart attacks. They added it would also bring about generational changes leaving a legacy of greater health for future generations.
While many lawmakers across party lines supported the bill, the libertarian ACT party said the ban amounted to a "nanny-state prohibition," adding that it would force many small corner stores to go out of business because they cannot sell cigarettes.
They noted that the ban could also result in the creation of a black market.
The new law does not affect vaping, which has already topped smoking in popularity in the country.
DISCOVERIES
New Sources
Scientists successfully synthesized cocaine from a genetically-engineered tobacco plant, Mashable South East Asia reported.
The stimulant drug – labeled as a tropane alkaloid – has only been naturally created from the coca plants predominately found in South America. While the chemistry behind the synthesis remains a mystery, scientists remain interested in the narcotic because of its properties which allow for its use as a surgical anesthetic and painkiller for some terminal diseases.
A research team sought to understand this biosynthesis by studying a tropane alkaloid called hyoscyamine, which is created from a chemical precursor called MPOA.
MPOA is transformed into another molecule called MMPO during the synthesis of hyoscyamine, leading researchers to believe that the same route was involved in the creation of cocaine. Nonetheless, numerous studies have failed to demonstrate this.
But in their study, the team discovered that cocaine is actually produced when MPOA is converted into the narcotic thanks to two enzymes – EnCYP81AN15 and EnMT4.
They genetically modified the tobacco plant species Nicotiana benthamiana to make it produce the two enzymes. The final result was cocaine being created in the plant's leaves, although in very tiny amounts.
Even so, the findings allow scientists to investigate if cocaine may be mass-produced in other plants and organisms.
Whether drug cartels emulate this process remains to be seen.
Thank you for reading or listening to DailyChatter. If you're not already a subscriber, you can become one by going to dailychatter.com/subscribe.
Not already a subscriber?
If you would like to receive DailyChatter directly to your inbox each morning, subscribe below with a free two-week trial.
Support journalism that's independent, non-partisan, and fair.
If you are a student or faculty with a valid school email, you can sign up for a FREE student subscription or faculty subscription.
Questions? Write to us at hello@dailychatter.com.