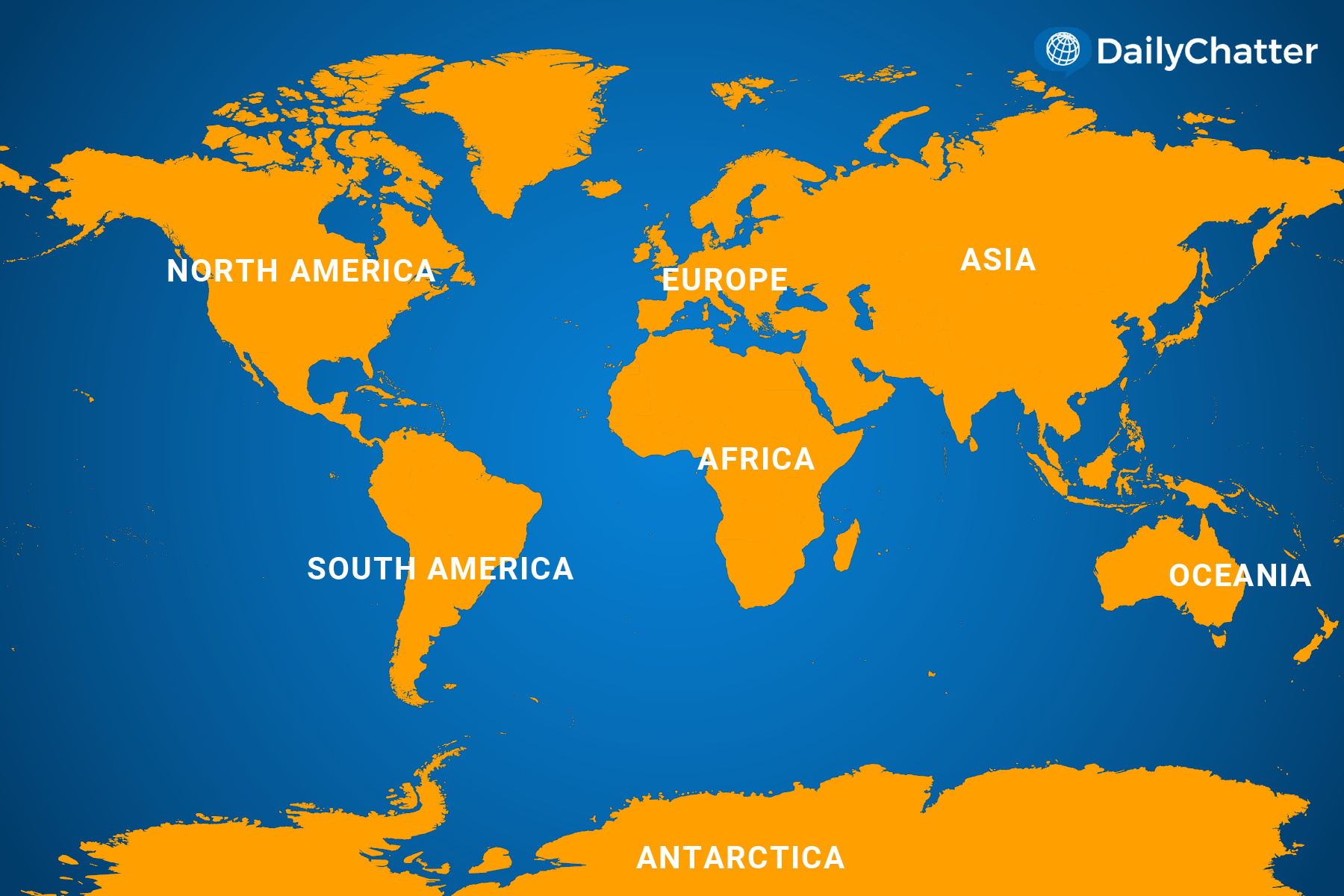 The World Today for December 09, 2022
Listen to Today's Edition
NEED TO KNOW
Malthusian Miscalculations
WORLD
In the late 18th century, British economist Thomas Malthus posited that humankind's population would outstrip the planet's capacity to feed everyone. So far, he has been wrong.
Many people may not have noticed that the total population of their planet passed the 8 billion mark recently. But the same people might have experienced a Malthusian sense that their communities were becoming more crowded. As CBS News reported, the number of humans on Earth has spiked in recent decades, growing by a billion in the last 11 years alone.
The pace appears to be slowing, however. In recent years, population growth has been relatively low, falling to less than one percent in 2020, for example, according to the United Nations. Researchers expect the global population to hit 8.6 billion in 2030, 9.7 billion in 2050 and 10.4 billion in the 2080s. They forecast it should then remain level until at least 2100.
Today, China still has more people than India but both have around 1.4 billion people, added CNBC. The world's largest democracy, India, is now expected to surpass China as early as next year as the world's most populous nation. This shift used more accurate counting, Scientific American explained, and reflects how most population growth is occurring in the world's poorest nations. More than half of the new births between 2020 and 2050 will happen in the Democratic Republic of the Congo, Egypt, Ethiopia, India, Nigeria, Pakistan, the Philippines and Tanzania.
Some might say that fewer people would translate into more resources for those who are around. Environmentally-minded UN officials told the New York Times that population growth has driven fuel consumption that emits carbon dioxide, contributing to climate change.
But more people should represent an opportunity, not become a source of fear and trepidation, argued the Washington Post editorial board. Imagine the benefits that would result from struggling African and Asian nations harnessing their human capital to develop sustainable, thriving economies.
Alternatively, as CNN warned, as those countries grow in population and economically, they might turn to fossil fuel-based industrialization that worsens climate change.
To be sure, however, other challenges will arise. The population will age as it grows, meaning more older people who do not work but need healthcare and other services, as the World Economic Forum wrote. By 2030, for instance, more than 15 percent of the people in the world will be 60 or older. Many will lack robust social welfare safety nets.
Malthus was wrong because he failed to take into account industrialization and other technological progress. Ultimately, the fate of humanity depends on the ingenuity of those who continue to be born.
THE WORLD, BRIEFLY
End of the Line
PERU
Peruvian authorities detained President Pedro Castillo this week after the embattled leftist leader attempted to shutter parliament and rule by decree, the Guardian reported.
Castillo's removal and detention came as he faced an impeachment vote from lawmakers Wednesday. The president had earlier announced that he would temporarily shut congress, launch a "government of exception" to rule by decree and call for new legislative elections.
He also ordered a night-time curfew and the restructuring of the judiciary and prosecutor's office, which is investigating him for alleged corruption and influence peddling – allegations which he denies.
But his countermoves prompted a mass resignation by members of his cabinet and the withdrawal of support from Peru's security forces. Congress voted to remove him and the country's constitutional court labeled his attempt to dissolve the legislature as "a coup."
The public prosecutor's office said the outgoing president has been charged with allegedly "breaching constitutional order."
Vice President Dina Boluarte was sworn in as the country's president, becoming the first female head of state in Peru's history. Boluarte – who also condemned Castillo's move – called for a political truce and the installation of a national unity government.
Castillo's removal ends a months-long political crisis that had gripped the South American country. Elected in June 2021, his tenure has seen five cabinets, more than 80 ministers, six criminal investigations and two failed attempts to impeach him.
The former schoolteacher and union activist had pledged to support poor Peruvians and his win was seen as the result of disenchantment with Peru's political elite after numerous corruption scandals.
Still, observers noted that the leader made numerous mistakes, including picking barely qualified ministers and garnering allegations of corruption and influence peddling tied to his family and associates.
The Right to be Forgotten
EUROPEAN UNION
The EU's top court ruled Thursday that citizens of the bloc can order Google to delete search results about themselves if they prove the information is "manifestly inaccurate," Politico reported.
The case began when two investment managers asked Google to remove the results of a search based on their names, which included links to publications criticizing their investment model. The individuals said the information from those links was inaccurate.
Google rejected the request, saying it was not aware that the information in the articles was wrong.
A German court then sought the advice of the Court of Justice of the European Union (CJEU) on how to strike a balance between the "right to be forgotten" and the right to freedom of expression and information, Reuters noted.
The CJEU found that the right to freedom of expression and information cannot be considered "where, at the very least, a part – which is not of minor importance – of the information found in the referenced content proves to be inaccurate."
It added that users have to provide sufficient proof that what is said about them is false and that the evidence doesn't have to come from a court case against a publisher.
Google said it welcomed the decision and will review the verdict. It also said that it had removed the links and that thumbnails related to the two executives are no longer available through web and image searches.
The case is considered a victory for privacy rights advocates, who have clashed in recent years with supporters of free speech over people's "right to be forgotten" online.
The CJEU enshrined the right to be forgotten in 2014, declaring that individuals may ask search engines like Google to erase inaccurate or irrelevant information from web results for their names.
Another Blood Type
NEW ZEALAND
A New Zealand court took temporary custody of a six-month-old baby whose parents refused permission for blood transfusions because donors may be vaccinated against Covid-19, Agence France-Presse reported.
The case concerns "Baby W," who needs life-saving heart surgery for a heart disorder known as pulmonary valve stenosis.
But the parents blocked the procedure on the grounds that any blood transfused could come from donors that received the mRNA vaccine against the coronavirus.
Health officials had turned down the parents' request for unvaccinated blood, saying that it was both impractical and unnecessary.
The court ruled that the baby be placed under partial guardianship until the "completion of his surgery" and recovery, by the end of January at the latest. It added that the parents will remain custodians "for all other purposes," and will be "informed at all reasonable times of the nature and progress of Baby W's condition and treatment."
The case has highlighted the issue of vaccine misinformation in the country, say analysts, while prompting criticism from anti-vaccination groups. Anti-vaccine campaigner Liz Gunn told supporters to pressure Prime Minister Jacinda Ardern to reverse the ruling.
Health New Zealand spokesperson Mike Shepherd said it was "a difficult situation for all involved."
The blood service in New Zealand does not distinguish between donations from those who have had a Covid vaccine or not because there is no additional danger associated with using vaccinated blood.
UKRAINE, BRIEFLY
This week, Russia released Brittney Griner, the WNBA star who had been held in Russian prisons for months on drug charges, in a one-for-one prisoner swap for international arms dealer Viktor Bout. Thursday's release brought an end to an ordeal that had sparked intense high-level negotiations between Washington and the Kremlin to secure her release, CBS News reported. It also followed a declaration by Russian President Vladimir Putin Wednesday that the conflict in Ukraine would be prolonged, the New York Times wrote. His comments came during a televised meeting, in which he said the war in Ukraine "might be a long process," moving further from the Kremlin's blitzkrieg rhetoric at the start of the invasion in late February. They also followed an attack on two Russian bases hundreds of miles inside Russia by Ukraine using domestically modified Soviet-era drones. The attack underscores a lethal new capacity for a country that relies heavily on imported weapons to counter Russian advances, according to Politico.
In other Ukraine-related news:
A top adviser to Ukraine's president said 10,000 to 13,000 Ukrainian soldiers have been killed in the country's 10-month fight against Russia, a rare comment on casualty data that falls far short of Western leaders' estimates, the Associated Press noted.
The European Commission intends to damage "Russia's military and industrial complex" with a new package of sanctions targeting a variety of businesses, according to documents obtained by Politico. Drone engines, chemical and biological equipment, riot control agents and electronic components come under these new sanctions. Meanwhile, EU member state Hungary blocked an agreement on a $19 billion aid package for Ukraine, forcing the Commission and other nations in the bloc to seek an alternate option to ensure Kyiv receives much-needed funding in January, Radio Free Europe added. At the same time, the chief prosecutor of the International Criminal Court (ICC) objected to a proposal by the EU to create a special UN-backed tribunal to prosecute war crimes in Ukraine, Agence France-Presse reported. Prosecutor Karim Khan asked the international community to support – and fund – the ICC as it conducts its own investigation into war crimes and crimes against humanity in Ukraine.
Ukrainian authorities captured a group of thieves who attempted to steal a mural by famed graffiti artist Banksy on the outskirts of Kyiv, NBC News wrote. The attempted theft comes amid accusations that Russian forces systematically looted art and ancient relics from museums and theatres in occupied Ukrainian territories, according to the Wall Street Journal.
DISCOVERIES
The Lost Emperor
Dubious Roman coins have sparked a debate among historians over their authenticity and the existence of an obscure Roman emperor, CNN reported.
In a new study, researchers in the UK analyzed one gold coin featuring the portrait and the name of the alleged Roman emperor, Sponsian. The precious artifact was part of a hoard of coins reportedly found in 1713 in what is now Romania.
Scholars had previously dismissed the finding as a forgery, citing its unusual style and inscription that did not resemble other mid-third-century Roman coins. They added that "Sponsian" was not a name known to have existed in ancient Rome and there were no other documents to support his existence.
Still, the research team used powerful microscopes and found the coin had traces of authenticity: They discovered patterns of wear and tear, suggesting that the coin had been in circulation. Earthen deposits were also present in the coin, which means it was buried in soil for a long time.
The team noted that the coin was found in what was once the Roman province of Dacia, which was known for its gold mines and mineral resources. Dacia was cut off from the empire in 260 CE.
They suggested that Sponsian came to the fore during a period of civil wars and chaos around the empire, eventually emerging as commander-in-chief to protect the residents of Dacia.
Although the coin provides "clues as to his possible place in history," other researchers remain unconvinced.
Even so, lead author Paul N. Pearson hopes to start a discussion among historians and archaeologists over whether Sponsian actually existed.
Thank you for reading or listening to DailyChatter. If you're not already a subscriber, you can become one by going to dailychatter.com/subscribe.
Not already a subscriber?
If you would like to receive DailyChatter directly to your inbox each morning, subscribe below with a free two-week trial.
Support journalism that's independent, non-partisan, and fair.
If you are a student or faculty with a valid school email, you can sign up for a FREE student subscription or faculty subscription.
Questions? Write to us at hello@dailychatter.com.