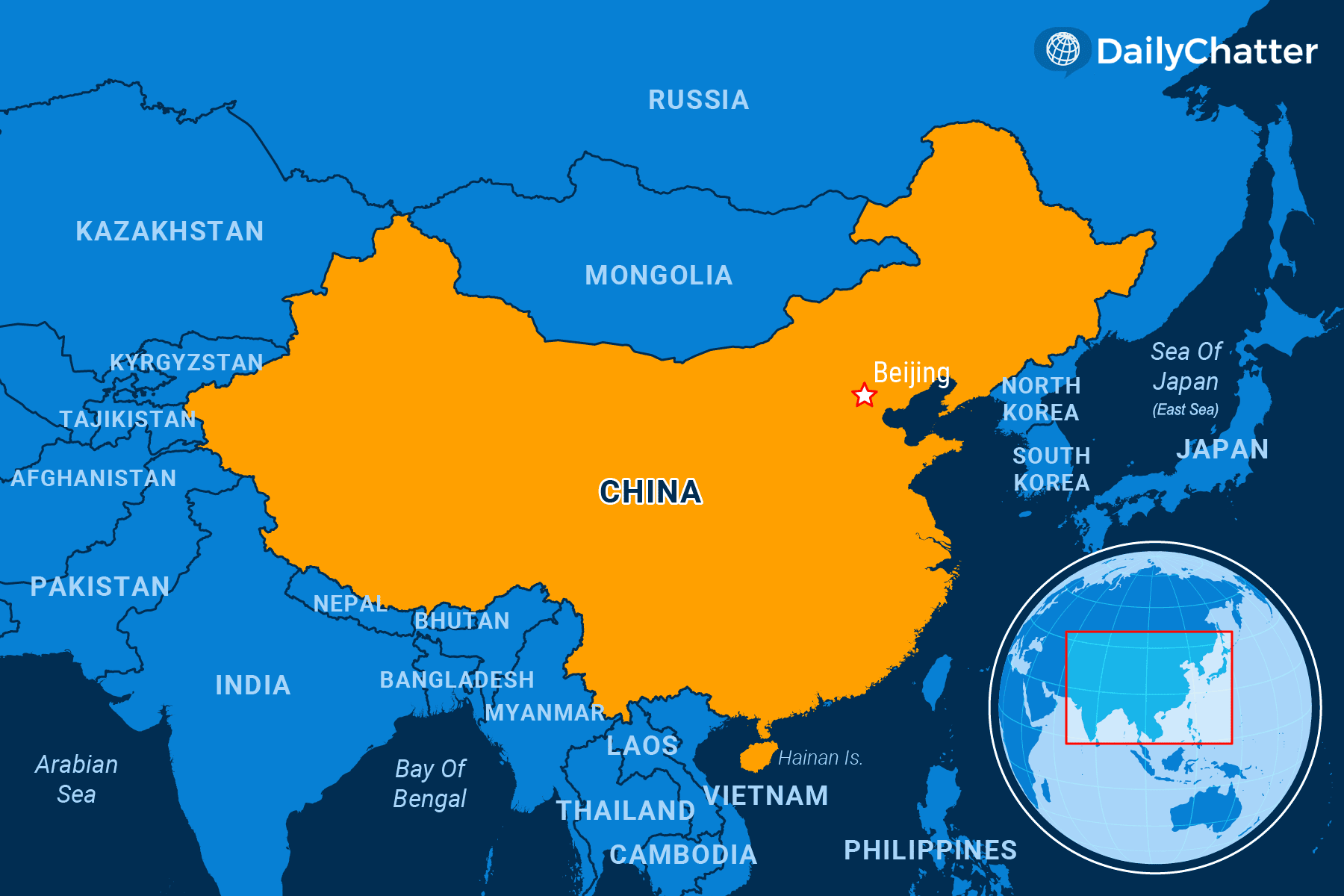 The World Today for November 10, 2022
Listen to Today's Edition
NEED TO KNOW
Remaking the Wall
CHINA
Chinese Communist Party Congresses are usually scripted affairs that befit totalitarian states. Delegates are expected to reach decisions that leaders have already prescribed. Surprises are discouraged.
So the bizarre episode where a functionary escorted the 79-year-old former president of China, Hu Jintao, out of the 20th Congress last month as everyone watched in silence has raised many questions. This Channel News Asia video shows how Hu appeared to engage in a dispute with another attendee over some official papers in a red folder. Then, current President Xi Jinping said something to an aide who then appeared to insist that the frail Hu – sitting next to Xi – needed to exit the proceedings.
The video never went public in China, which employs a great wall to suppress freedom of speech and foreign influence via the Internet in the country. Hu's name was also "scrubbed" from the Internet in China, reported the Guardian.
Chinese state media later said that Hu was "not feeling well," wrote Al Jazeera. Given the choreographed nature of the congresses, however, many observers are understandably wondering whether escorting Hu out was a signal to other party apparatchiks that dissent against Xi's regime has consequences.
Investors earn 325% annualized return here (really)!
While the ultra-rich have been banking off this under-the-radar asset for centuries, a group of everyday investors just used it to rake in a whopping 325% annualized gain. The asset was a sculpture offered by the fractional art investment platform Masterworks. After just 36 days, investors were able to profit for a 15.4% net gain, a triple-digit return on an annualized basis. While it's not common for Masterworks to get a profitable exit that fast, every one of Masterworks' 12 exits has returned a profit to investors, totaling more than $30 million in payouts.
*See important Reg A disclosures at masterworks.com/cd.
The Congress ended last month after Xi secured an unprecedented third term in office as leader and solidified his position as general-secretary of the party and his status as ultimate chief of the People's Liberation Army, explained the United States Institute of Peace, a public, nonpartisan think tank.
It's not an exaggeration to say Xi has built a cult of personality as he has become his country's supreme leader, China-watchers say. As the New York Times noted, at the end of every Congress for the past 20 years, the state-run People's Daily has featured a group photo of the top leaders. This time, only Xi's face was splashed across the page.
Xi is changing many things, not just the leadership transition. For decades, China has developed its industrial capacity to become the workshop of the world. Now, Xi wants the "great rejuvenation." This follows the centralizing of his authority on the advice of intellectuals like Wang Huning, who has formulated a raft of suggestions on how the country could avoid the mistakes he thinks the US has made, as the New Yorker wrote.
Specifically, Xi wants to import high-quality goods rather than basic manufactured items and reform its domestic market to attract better investment, to develop an economy replete with more varied jobs and opportunities, Bloomberg reported. Those goals reflect how much China needs to change. Between a collapsing real estate market, indebted citizens, ongoing coronavirus lockdowns, and recessions that are expected to hit the American and European customers of Chinese companies, the economy is facing a contraction, CNBC added.
Those problems have many worrying that Xi will use a war with Taiwan to distract his people from any problems they might face under his leadership, Fortune warned.
After all, he's responsible for everything, including everyone's problems.
THE WORLD, BRIEFLY
Daring To Hope
RUSSIA
Russia and the US agreed this week to hold talks on the single existing nuclear treaty between the two countries, even as the war in Ukraine continues and Moscow has threatened to deploy tactical warheads, CNN reported.
The talks will center on the New START treaty, which limits all deployed intercontinental-range nuclear weapons by Russia and the US. The treaty – the only one left regulating the world's two greatest nuclear arsenals – was extended by five years in February 2021.
The treaty limits both countries to deploying 1,550 nuclear warheads on delivery systems, including intercontinental ballistic missiles, submarine-launched ballistic missiles, and bombers.
Under the pact, both countries must also allow on-site inspections of their nuclear weapons-related facilities by the other. Those inspections, however, paused in March 2020 during the coronavirus pandemic. Also, Russia rebuffed US efforts to resume them earlier this year.
The upcoming negotiations are expected to touch on the issue of inspections, officials noted.
The talks come as diplomatic relations between Russia and the US have reached an all-time low following the Kremlin's invasion of Ukraine in February. Amid battlefield losses and biting international sanctions, one US intelligence assessment suggested that Russian military officials are discussing the potential use of a tactical warhead on the battlefield in Ukraine.
But analysts and intelligence officials noted that some of the conversations may be taken out of context and don't indicate that Russia is planning to use nuclear weapons.
Racing a Virus
UGANDA
Uganda ordered the shuttering of all schools two weeks before the end of term as the country races to contain the latest Ebola outbreak, Al Jazeera reported.
Officials said the government will close preschools, primary and secondary schools on Nov. 25, saying that the densely packed classrooms make the students more vulnerable to infection.
The decision came after eight children died from the virus, while 23 others were confirmed as being infected.
At the same time, the government extended a three-week lockdown on two districts – Mubende and Kassanda in central Uganda – over the weekend. The measures include a dusk-to-dawn curfew, a ban on travel, and the closure of markets, bars and churches.
The two districts have been the epicenter of the Ebola outbreak, which the Ugandan government declared in September. The disease has spread across the country, including the capital, Kampala.
According to the World Health Organization, the country has registered at least 150 confirmed and probable cases, including 64 deaths.
Ebola is transmitted through bodily fluids, and symptoms include fever, vomiting, bleeding and diarrhea. Ebola typically kills almost half of those infected.
Outbreaks are difficult to contain, particularly in urban areas.
The recent outbreak has caused concern among health officials because the current Sudan strain of the virus does not have any proven vaccine. Even so, President Yoweri Museveni said that nationwide restrictions are not needed.
The White List
SPAIN
The Spanish government presented a bill this week that aims to increase transparency in interactions involving public officials and lobbyists, including creating a register of interest groups, the Associated Press reported.
The proposed law would require officials involved in any policymaking to report their meetings with representatives of companies or groups that hope to influence governmental decisions.
Lobbyists, meanwhile, would be required to be listed on a new computerized registry of interest groups before meeting with any members of the government. This requirement would not apply to political parties or labor unions.
The bill would also require high-ranking officials to wait at least two years after leaving government positions before engaging in lobbying activities related to matters they had worked on.
The Spanish parliament is currently working on similar legislation that targets lawmakers in the lower house.
The new bill would have to go through public hearings before being approved by parliament.
Elsewhere in Europe, France and Germany approved similar laws to establish mandatory lobbyist registries in 2018 and January of this year, respectively.
DISCOVERIES
The Red Crosses' Splinters
Between 1346 CE and 1353 CE, the bubonic plague known as The Black Death killed as many as 200 million people across Western Eurasia and North Africa.
Now, scientists have found after studying the genes of victims and survivors that the plague has impacted humans today, Sky News reported: It has influenced the evolution of the human immune system and opened the door to other diseases common today such as rheumatoid arthritis.
For their study, researchers collected more than 500 DNA samples from victims and survivors buried in three cemeteries in London, the UK. The individuals lived between 1000 and 1500 CE, according to the New York Times.
The team searched for signs of genetic adaptation related to the plague and found four genes that were responsible for producing proteins to better protect against invading pathogens. The plague was caused by the bacterium Yersinia pestis.
Specifically, they discovered that people who had two identical copies of the ERAP2 genes were nearly 50 percent more likely to survive than those who didn't.
Study author Luis Barreiro explained that the Black Death was so impactful that it was "an important selective pressure to the evolution of the human immune system."
But that boosted immunity came with a price: Individuals with the protective genes are more susceptible to immune disorders, such as Crohn's disease.
Still, Barreiro and his colleagues plan to further analyze the genes, believing that they are important in the fight against diseases.
"It was important in the past, and it most likely is going to be important today," he told the Times.
Clarification: In Wednesday's DISCOVERY section, we said in our "Goodbye, Freddy Krueger" item that the new method to reduce nightmares uses a piano chord that is played every 10 seconds for five minutes. In fact, the study explains that the tune is played every 10 seconds during REM sleep (rapid-eye movement), a sleep stage when dreams – and nightmares – occur. The researchers explained that the sound would turn on whenever REM sleep was detected for more than five minutes. We apologize for the confusion.
Thank you for reading or listening to DailyChatter. If you're not already a subscriber, you can become one by going to dailychatter.com/subscribe.
Not already a subscriber?
If you would like to receive DailyChatter directly to your inbox each morning, subscribe below with a free two-week trial.
Support journalism that's independent, non-partisan, and fair.
If you are a student or faculty with a valid school email, you can sign up for a FREE student subscription or faculty subscription.
Questions? Write to us at hello@dailychatter.com.