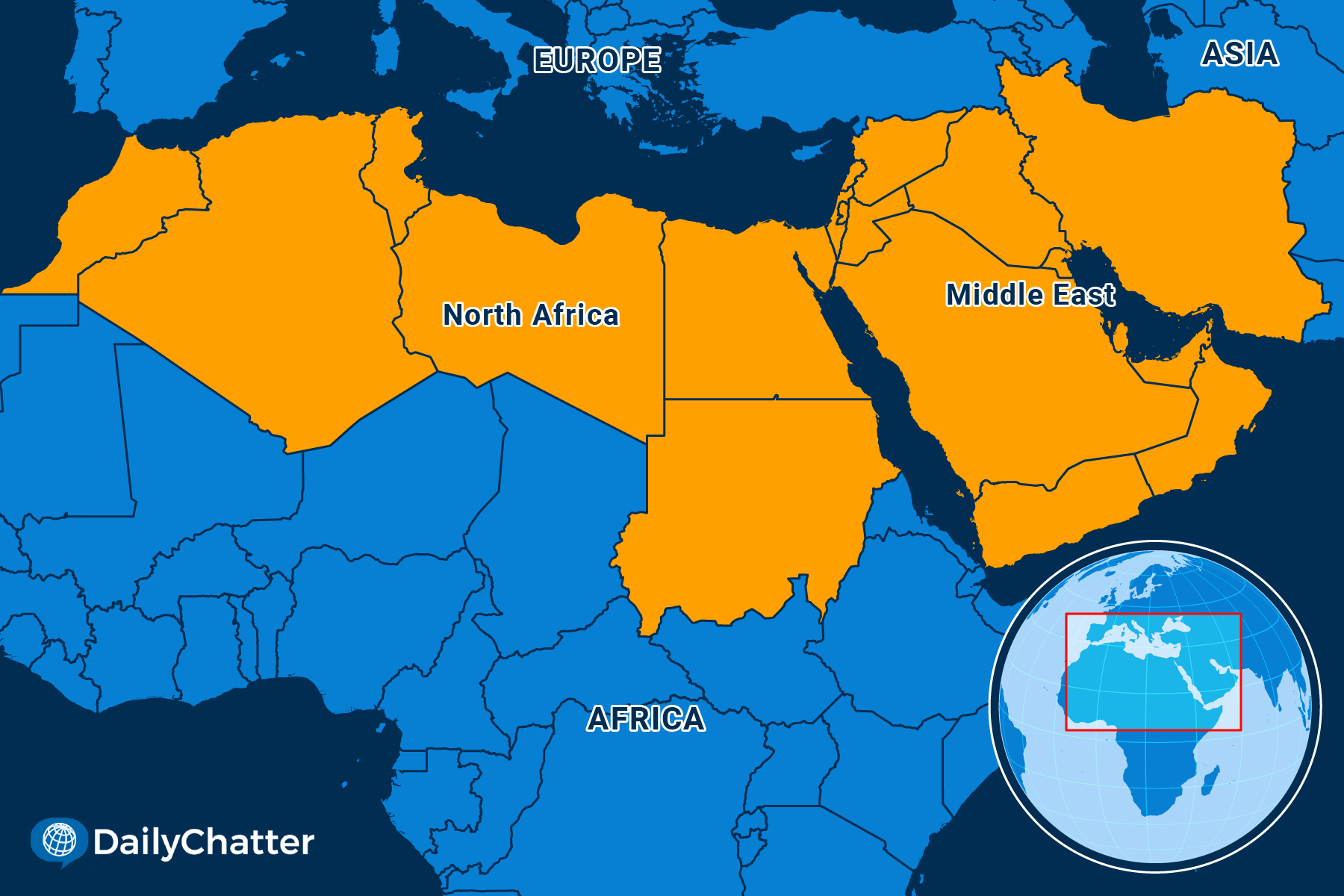 The World Today for October 19, 2022
Listen to Today's Edition
NEED TO KNOW
All Aboard
MIDDLE EAST /NORTH AFRICA
France's national railroad company, SNCF, hoped to build a high-speed train in California in the early 2000s. But the company left the Golden State in 2011, citing its dysfunctional politics, reported the New York Times. Instead, the French rail experts went to Morocco to work on a bullet train there.
Slated to open in 2020 with a $33 billion price tag, the California train is still under construction. Its budget is now $113 billion. Meanwhile, named after the mythical, Pegasus-like creature that the Islamic Prophet Muhammed used as a mount, the Casablanca-to-Tangier leg of the Al Boraq bullet train opened in the North African kingdom in 2018 at a cost of $2.3 billion. It slashed the ride between the two key cities from almost five hours to slightly more than two, according to an SCNF press release.
Morocco's high-speed train is one of many in the Middle East and North Africa that have come online recently. As the Economist wrote, in the same way that roads clinched Roman power millennia ago and highways heralded the rise of the US as a global superpower after the Cold War, the tracks hold the promise of a new dawn for a troubled region.
In Egypt, German company Siemens Mobility is building what officials say will become the sixth-largest high-speed rail system in the world. Linking 60 cities in Egypt, CNBC reported, the trains in the $8.7 billion system will travel more than 140 miles per hour and run from the Red Sea to the Mediterranean and cut carbon emissions by 70 percent compared with car travel over the same distances.
Meanwhile, the United Arab Emirates and Oman have agreed to link their rail networks, added Middle East Monitor. Saudi Arabia is investigating opening a new line in their high-speed train system in hopes of replicating the success of the Mecca-Medina railway that opened in 2018, International Railway Journal wrote.
And Iraq opened a Baghdad-to-Basra high-speed line in 2014. Iraqi officials have also proposed a light-rail system in the Iraqi capital of Baghdad that could significantly cut travel times through the congested city, reported Middle East Eye. Iran has built around 700 miles of new tracks in the last eight years, including two high-speed rail lines, CNN noted, with the help of Chinese credit and expertise.
These projects face challenges, of course. Jordan recently put its new rail projects on hold due to funding issues, wrote the Arab News, a Saudi publication.
But the new trains could someday stitch together again a region they once served but that has been fractured since the collapse of the European and Ottoman empires in the last century, as well as war and geopolitics, as the National explained.
If this happens, it would be a game-changer for the vast region.
THE WORLD, BRIEFLY
The Do-Over
AUSTRALIA
Australia is reversing its decision to recognize West Jerusalem as Israel's capital, going back on a policy implemented by the previous administration of former conservative Prime Minister Scott Morrison, the Hill reported Tuesday.
Australian Foreign Minister Penny Wong announced Monday that the government has "reaffirmed Australia's previous and longstanding position that Jerusalem is a final status issue that should be resolved as part of any peace negotiations between Israel and the Palestinian people."
Wong said Canberra is committed to a two-state solution that sees the coexistence of both Israel and a future Palestinian state, adding that Australia "will not support an approach that undermines this prospect."
She stressed that Australia will remain a "steadfast friend of Israel" and won't waver in its support for the Jewish state. Meanwhile, Australia will keep its embassy in Tel Aviv, Wong said.
Israeli officials criticized Australia's decision and warned that such a move could encourage extremist elements in the West Bank to continue attacking Israel, the Times of Israel noted.
In 2018, Morrison moved to recognize Jerusalem as Israel's capital following a similar decision by former US President Donald Trump the year before. The US decision was seen by some as a blow to peace talks between Israel and Palestine.
Gains and Losses
ETHIOPIA
Ethiopian forces captured three towns in Tigray this week, marking an escalation in the nearly two-year-old civil conflict that has caused a humanitarian disaster in the northern region of the country, the BBC reported Tuesday.
The government said the captured towns include the strategic city of Shire, one of the region's largest cities, and known for its airport and road connections to other major cities, including the Tigrayan capital of Mekelle.
The loss of Shire is a significant blow to the Tigray People's Liberation Front (TPLF) rebels, who have been fighting Ethiopian federal troops since November 2020. Even so, the TPLF urged all Tigrayans to keep fighting and insisted that the loss was only temporary.
Following the recent gains, Ethiopian officials announced plans to seize all airports in the northern region and vowed to take "maximum care" to protect civilians from harm.
Meanwhile, diplomats and international organizations are expressing concern about the impact of the war on civilians. United Nations Secretary-General António Guterres warned that the situation was "spiraling out of control" and demanded hostilities end immediately.
The UN estimates that around 5.4 million people – approximately three-quarters of Tigray's population – need food aid as the fighting has disrupted supplies.
Analysts noted that Ethiopian forces – aided by neighboring Eritrean troops – could be emboldened to head for the major cities of Axum and Adwa, potentially giving them access to the main highway leading to Mekelle.
Of Popularity and Freedom
JAPAN
Japanese Prime Minister Fumio Kishida ordered an investigation into the Unification Church this week amid a recent scandal over his ruling party's links to the controversial religious group, the Guardian reported.
The government's probe followed a recent investigation which found that half of all lawmakers from the governing Liberal Democratic Party had associated with the organization.
The Unification Church has been in the spotlight in recent months after the assassination of former Prime Minister Shinzo Abe. The suspect, Tetsuya Yamagami, said he killed Abe because he believed the late politician was a supporter of the Church.
Yamagami blamed the church for bankrupting his family, an accusation of the kind that has followed the organization since its formation in 1954 by Reverend Sun Myung Moon in South Korea.
Following Abe's assassination, the Unification Church has faced intense scrutiny from former members over its recruitment and fundraising methods – the group is alleged to have pressured members to pay excessive sums for "spiritual" items that will ostensibly relieve them of bad ancestral karma.
The Church has denied the accusations.
Kishida was initially reluctant to probe the matter over concerns that he was trampling on religious freedoms. But as his approval ratings fell, the prime minister ordered an investigation that will examine whether the Church has harmed public welfare or committed acts that contravene its status as a religious group.
Depending on the outcome, the organization could lose its tax-exempt status but could still continue to operate as a religious entity.
Only two religious organizations in Japan have ever been under such scrutiny, including the Aum Supreme Truth doomsday cult, whose members carried out the 1995 sarin gas attack on the Tokyo subway that killed 13 people.
DISCOVERIES
Silk Versus Silk
Spider silk is considered one of the strongest materials in nature – five times tougher than steel.
Despite the abundance of spiders in the world, though, it is not easy to collect large amounts of this silk for mass production.
But scientists in China recently found that the weaker silkworm's silk could surpass that of the arachnid with a little tweaking, New Scientist reported.
In their study, a research team dissolved the insects' silk in either sodium carbonate or papain – an enzyme from the papaya fruit. They then re-spun it in a bath of sugar, ethanol, and ions from zinc and iron.
When they tested the novel material, researchers found that the average force the silks could absorb without stretching – up to two gigapascals (GPa) – was almost 70 percent higher than the average from natural spider silk, which ranges between 0.9 and 1.4 GPa.
The new material has a higher Young's modulus – a measure of how easily it can stretch – than any natural silk, indicating it is stiff rather than elastic.
Fritz Vollrath of the University of Oxford praised the findings but said caution was necessary, noting that the material made by the golden silk spider (Nephila clavipes) can reach tensile strengths of up to 2.9 GPa.
He also pointed out that artificial silk lacks the same unique qualities as real spider silk, such as its extensibility and also a variable amount of crystalline material – which can change its mechanical properties.
Vollrath said, "it's a bit disingenuous to say, 'now we've made a silk that is better than spider silk.'"
Thank you for reading or listening to DailyChatter. If you're not already a subscriber, you can become one by going to dailychatter.com/subscribe.
Not already a subscriber?
If you would like to receive DailyChatter directly to your inbox each morning, subscribe below with a free two-week trial.
Support journalism that's independent, non-partisan, and fair.
If you are a student or faculty with a valid school email, you can sign up for a FREE student subscription or faculty subscription.
Questions? Write to us at hello@dailychatter.com.