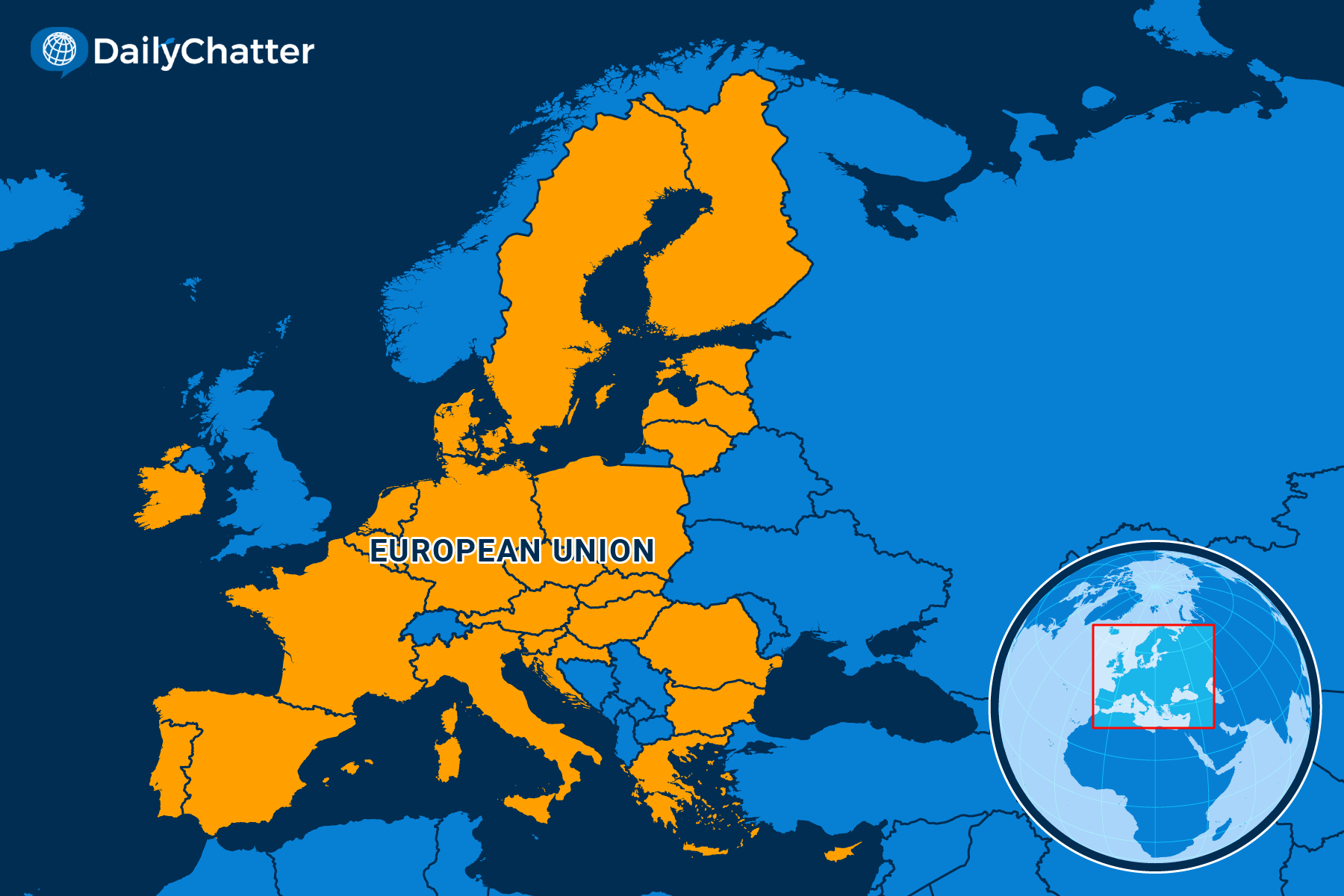 The World Today for October 14, 2022
Listen to Today's Edition
Editor's Note:
Dear readers, due to a technical issue, we were unable to deliver the newsletter at our normally scheduled time. We apologize for this inconvenience.
NEED TO KNOW
Redefining the Mainstream
EUROPEAN UNION
A decade ago, right-wing populism in Europe was still viewed as an outlier, a political philosophy that might take root in Eastern Europe or Russia because of their histories, but not wealthy Western European powers where the free market and robust social safety nets were satisfying their citizens' diverse needs.
It turns out that view was completely misguided.
Giorgia Meloni's victory in Italy especially demonstrates that groupings to the right of the conservative mainstream have a solid base in the Western half of the continent. Her political party, the Brothers of Italy, is a direct descendent of fascist dictator Benito Mussolini's regime in World War II. As the Associated Press explained, that history didn't dissuade a quarter of Italian voters.
In fact, many West European conservative political parties, like Germany's Christian Democrats, have been adopting more populist positions in order to stop hemorrhaging members who are switching to newer, more nationalistic parties, the Carnegie Endowment for International Peace wrote.
"If there's one dominant story in Western politics over the past decade, it's that the far right is no longer beyond the pale," opined Washington Post columnist Ishaan Tharoor recently. "It has taken over the right-wing mainstream in many countries."
In France, the far-right National Rally Party – formerly known as the National Front – has come close to winning the presidency a few times now, Politico reported. In Spain, the Vox party is gaining ground. The Sweden Democrats are now the second-largest bloc in their parliament despite their connection to neo-Nazis.
Common threads run through these groups: suspicions about bureaucrats in Brussels, the capital of the European Union; opposition to unfettered migration from poorer countries in North Africa, the Middle East and beyond, views that many in Western Europe and elsewhere label as xenophobic; and a willingness to use government in new ways to address the needs of their constituents.
For example, Austria demonstrates some of the forces that help far-right parties make hay, The National noted. The far-right Freedom Party is calling for the Central European country to hold a referendum on sanctions against Russia, including a ban on Russian oil that is slated to take effect next year even though, as Bloomberg wrote, Europe is still guzzling that oil and has few alternatives lined up to take its place.
One might criticize the Freedom Party for opening the door to aiding and abetting Russian President Vladimir Putin's war machine. But Euronews reported that demand for firewood is spiking in the Alpine nation because people are afraid of energy shortages this winter. The EU is recommending that countries cut their gas consumption by 13 percent, for example, so that reserves hold out through the cold months.
That is not popular.
THE WORLD, BRIEFLY
The Politics of Oil
SAUDI ARABIA
Saudi Arabia rejected US criticism over a decision by the Saudi-led oil-producing cartel and its allies to cut production amid a global energy crisis exacerbated by the war in Ukraine, the Washington Post reported Thursday.
The kingdom's Foreign Ministry issued a statement Thursday saying that last week's decision by the Organization of the Petroleum Exporting Countries and its partner nations – collectively known as OPEC Plus – was based solely on "economic considerations."
The statement also suggested that the US had urged Saudi Arabia to postpone for a month the decision to cut oil output, which would have delayed the fallout from the cuts until after the US midterm elections. Such a delay, the statement said, "would have had negative economic consequences."
On Oct. 5, Saudi Arabia and OPEC Plus members – including Russia – agreed to cut oil output by two million barrels a day, which could spike oil prices worldwide.
The decision sparked criticism from the US, which had been pressuring the oil-rich kingdom to produce more oil to compensate for the worldwide shortage and soaring prices caused by Russia's invasion of Ukraine.
Many observers also considered the move to be a blow to the Biden administration ahead of a tough winter and a month before the US midterm elections. At the same time, Biden made a highly criticized visit to the kingdom, seen by critics as rewarding the Saudi leadership despite widespread human rights abuses.
Meanwhile, the Saudi reaction came shortly after the Biden administration announced it would be reviewing the US-Saudi relationship, saying there would be "consequences" for the kingdom.
In its response, Saudi Arabia denied the decision was "politically motivated" and that the cuts amounted to siding with Russia.
The Art of Imitation
JAMAICA
Jamaica's broadcasting regulator ordered a ban against music and TV broadcasts deemed to glorify criminal activity and behavior, a move that many artists said will do little to stop crime but could stifle artistic work, the Associated Press reported.
Officials said the ban would target media that is deemed to promote violence, drug use, scamming and weapons, adding that such work "could give the wrong impression that criminality is an accepted feature of Jamaican culture and society."
The ban also advises channels to avoid using "urban slang" terms related to making money or lavish lifestyles, such as "bank/foreign account," "purse" and "client."
Currently, Jamaica is struggling to curb high levels of gun violence, which has caused the island nation to have the highest murder rate in the Caribbean and Latin America last year, according to research center Insight Crime.
Even so, Jamaican officials have implemented such bans in the past but such restrictions have not lasted long, according to rappers and musicians that rejected the recent government order.
Several artists criticized the new ban, noting that it will have little effect on criminality but also cuts populations affected by heightened gun violence out of the conversation.
Others described the move as a curb on free speech, adding that it also acts as a way to scapegoat artists for larger state failures in addressing endemic problems and discontent.
"Art imitates life, and the music is coming from what is happening in Jamaica for real," Stephen McGregor, a Jamaican Grammy Award-winning music producer and singer told the AP. "But because it doesn't fit the moral mold of what they would like it to look like, they try to hamper it."
Running Out of Gas
FRANCE
Oil workers at a refinery in northern France agreed to return to work Thursday but other oil workers around the country remained on strike, leading to continuing petrol shortages across the country, Radio France Internationale reported.
The move came after the French government issued orders to oil workers nationwide to end their three-week strike, saying that petrol shortages are taking too big a toll on the economy.
Employees have been striking across the country, demanding a 10 percent wage increase in the face of high inflation. They said their employers could afford it given the large profits they've gained since Russia's invasion of Ukraine increased fuel prices.
The strikes have cut France's petrol output by more than 60 percent, leaving one in every three petrol stations with little or no fuel.
The situation has prompted the government to order essential workers back to work, threatening them with hefty penalties, including six months in prison and a near-$10,000 fine if they defy such orders.
A number of prominent unions leading the strike have said they will challenge the government's order in court, calling it a violation of the right to strike.
Meanwhile, the government has urged oil companies to raise wages and engage with strikers, fearing an escalation ahead of a nationwide march against inflation planned by President Emmanuel Macron's left-wing opponents Sunday.
One of the oil giants, TotalEnergies, said the conditions to hold wage talks are still absent but announced it would provide a one-off bonus of about a month's salary to all its employees worldwide in December.
The corporation added that it has informed French unions that it was willing to consider a six percent pay hike in 2023 in order to meet 2022 inflation levels.
UKRAINE, BRIEFLY
This week, capping days of attacks on Kyiv and other cities in what most Western officials believe is in retaliation for an explosion on a bridge linking Russia to Crimea, Russia launched a drone attack using Iranian hardware in the capital's region and fired a missile at a residential building in southern Ukraine, the Wall Street Journal reported Thursday. These areas hadn't seen air attacks for months. The strikes have killed dozens and galvanized Western support for strengthening Ukraine's air defenses, even as Israel continues to say no to providing its Iron Dome system to Ukraine, wary of angering Russia. Meanwhile, NATO countries announced deliveries of advanced air defense weapons to counter the Russian missile strikes, the BBC added.
Also this week:
Russian soldiers in Ukraine are overstretched and "exhausted," according to a British spy chief, and President Vladimir Putin is making "strategic errors in judgment," the Washington Post noted. The assessment from Jeremy Fleming, head of the GCHQ, the UK's intelligence, cyber and security agency, comes after Putin drafted reservists to bolster his war effort and claimed a "massive strike" across Ukraine this week. At the same time, the Kremlin named Gen. Sergey Surovikin as the overall commander of Russia's invasion of Ukraine, according to the New York Post. Surovikin earned the foreboding moniker "General Armageddon" when directing Russian forces in Syria, where he was accused of ordering a merciless bombing that devastated much of Aleppo.
The United Nations General Assembly unanimously condemned Russia's "attempted illegal annexation" of four Ukrainian regions and demanded its prompt reversal on Wednesday, demonstrating strong worldwide opposition to the seven-month war and Moscow's attempt to seize its neighbor's territory, the Associated Press wrote. Even so, Turkish President Recep Tayyip Erdogan defended Ankara's booming trade ties with Moscow during a Thursday meeting with Putin in Kazakhstan, said France 24. The two leaders' meeting, the fourth in three months, occurred as the US and EU have increased pressure on Turkey to comply with sanctions against Russia.
Ukrainian authorities claimed on Tuesday that they have excavated the bodies of dozens of victims, including civilians and a one-year-old baby, to determine the cause of death after Russian soldiers withdrew from two recently-liberated towns in the eastern Donetsk region, Reuters reported. Officials said the bodies of 55 people had been exhumed in the town of Lyman. Authorities counted 110 ditches containing graves, including some for children, at Lyman's Nova Maslyakivka cemetery, according to the prosecutor general's office. Meanwhile, Ukrainian Minister of Environmental Protection Ruslan Strilets warned that the war has devastated Ukraine's natural world, inflicting an estimated cost of more than $35 billion, Euronews added.
DISCOVERIES
Creating Doubles
Animal cloning reached new milestones recently after Chinese scientists successfully cloned a female Arctic wolf, Newsweek reported.
The Beijing-based company, Sinogene Biotechnology, unveiled the cloned animal last month, saying it was the "first case of its kind in the world."
The cloned wolf, Maya, is a few months old and in good health, according to the company.
The researchers explained that Maya was cloned from a controversial method known as somatic nuclear transfer (SCNT), which has been used in the past to clone other animals.
One famous example is Dolly the sheep, which was cloned in Scotland in 1996.
SCNT includes extracting the cell nucleus of a donor animal and inserting it into an egg cell that has had its chromosomes removed. This nucleus is subsequently reprogrammed to fertilize the egg, which grows into an embryo.
This is then implanted into a host animal which later gives birth to an exact clone of the original animal that donated the nucleus.
In the case of Maya, the donor cells came from a female Arctic wolf, while her surrogate mother is a female beagle.
The cloned wolf is still living in the lab and Sinogene representatives said Maya will go on to live alone as she may not adapt to the other Arctic wolf groups.
Still, some scientists suggested that SCNT could be used to preserve endangered animal species. Others, however, cautioned that the technique is still in its early stages, adding that there are still technical and ethical issues to be addressed.
Thank you for reading or listening to DailyChatter. If you're not already a subscriber, you can become one by going to dailychatter.com/subscribe.
Not already a subscriber?
If you would like to receive DailyChatter directly to your inbox each morning, subscribe below with a free two-week trial.
Support journalism that's independent, non-partisan, and fair.
If you are a student or faculty with a valid school email, you can sign up for a FREE student subscription or faculty subscription.
Questions? Write to us at hello@dailychatter.com.