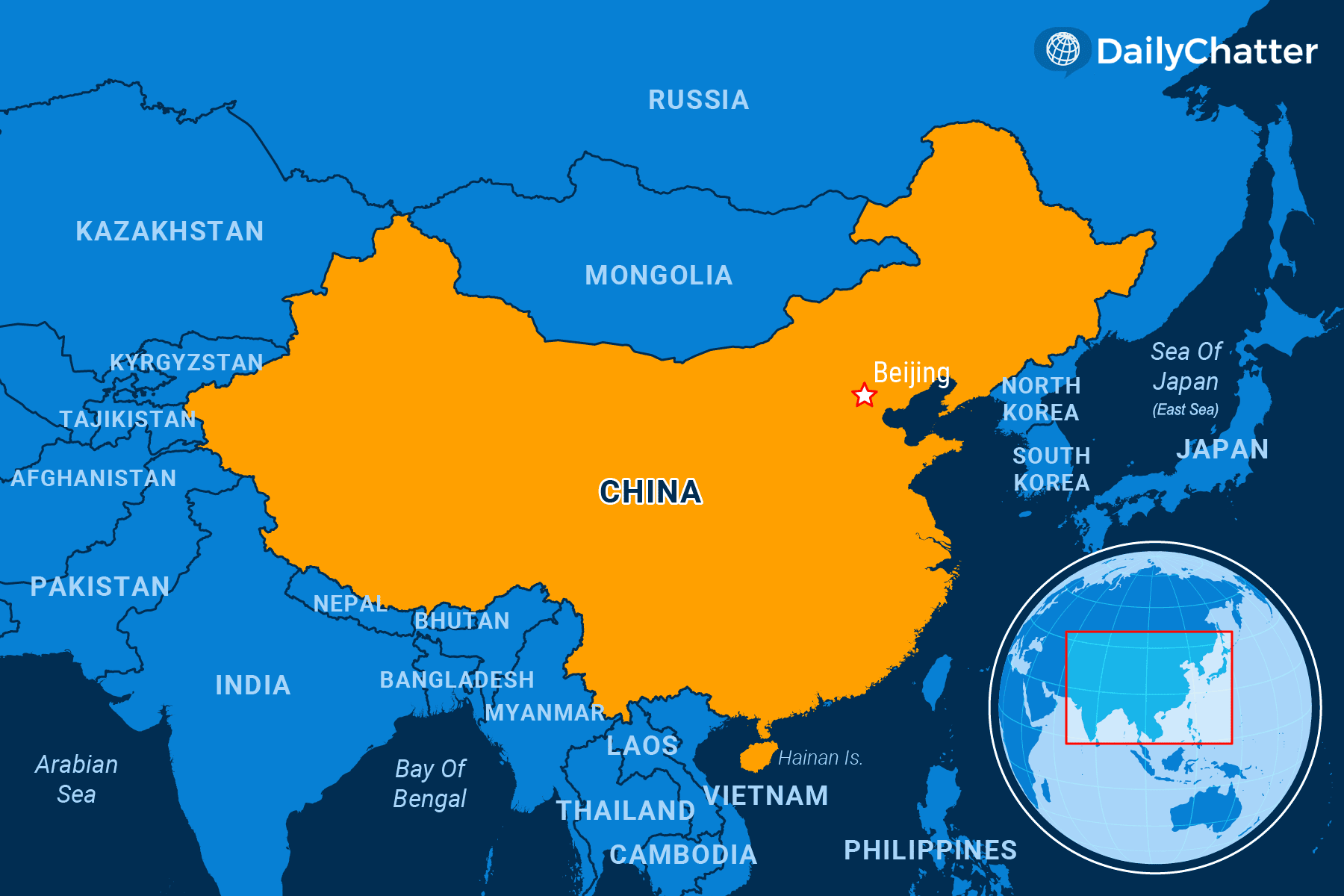 The World Today for September 28, 2022
Listen to Today's Edition
NEED TO KNOW
A Good Day
CHINA
While Russian President Vladimir Putin suffers international condemnation and internal dissent, US President Joe Biden faces a test in the upcoming midterm elections, and major European leaders are either new or lack significant power globally, Chinese President Xi Jinping, 69, is firmly ensconced, and appears ready to receive an unprecedented third five-year term in office.
That's because when members of the Chinese Communist Party meet for their 20th congress on Oct. 16, they are expected to lavish great praise on Xi as he lays out an ambitious agenda that befits a country that many China-watchers – like those at the Carnegie Endowment for International Peace – believe will play an increasingly influential and potentially dominant role in the world in the coming years.
Convening for around a week every five years, the congress' 2,000 delegates will meet at a  "crucial moment" in China's ascent to becoming a rich, developed nation under the Chinese Communist Party, the New York Times reported. At the congress, party honchos will appoint each other to important positions of power in a complicated, back-room process, that the South China Morning Post explained.
For his part, in his speech and meetings, Xi is expected to articulate an agenda for expanding economic development, international influence and military buildup – what he calls "national rejuvenation," a program he has overseen since assuming power in 2013. "He will take China to an even more Sino-centric approach to policy, particularly foreign policy," Steve Tsang, director at the SOAS China Institute at the University of London, told Reuters. "He will also reinforce the importance of the party leading everything in China, and the party following its leader fully."
Looking for thoughtful, independent coverage of US political news? Try Tangle.
DailyChatter only reports news from around the globe, so we look to our colleagues at Tangle to help us discern what's happening in the complex world of US politics. Tangle is a daily newsletter that covers political news in the United States with the same kind of balance and neutrality we strive for in covering the rest of the world. It's a rare breed – news that's read and trusted by a wide range of people from across the political spectrum. Tangle's rational, reasoned, and nuanced coverage earns media bias ratings that are always in the center which makes the Tangle newsletter a highly valued resource for many, including us.
Try it for free. Plus, get 20% off your Tangle membership with the Black Friday deal they are running this week.
Of course, Xi faces enormous challenges. As German state broadcaster Deutsche Welle explained, China's economic growth slowed to 2.5 percent in the first six months of the year, less than half of the Chinese government's target growth rate of 5.5 percent. Youth unemployment is almost 20 percent. Coronavirus-related lockdowns were to blame for much of the drop. The state's control over citizens lately with anger at officials bubbling over because of China's strict virus-related restrictions, banking and mortgage scandals, and power outages. Meanwhile, tensions between the US and China are high over Chinese threats to Taiwan. And Xi faces international pressure related to his chummy diplomatic ties to Putin.
China has lots of cards to play in its international relations. Domestically, meanwhile, Xi has near-total control over the state and society, wrote Politico. While presiding over an economy that has created a new generation of wealthy elites, he's moved to trim "excessive incomes" and reduce inequality while also silencing Chinese tech tycoons whose success might lead them to conclude erroneously that they can ignore the state – or exert power over it.
It will be a good day for Xi.
THE WORLD, BRIEFLY
Welcome to the Fold
RUSSIA
Russian President Vladimir Putin granted Russian citizenship to Edward Snowden this week, nearly 10 years after the American whistleblower publicly disclosed classified information on US intelligence and mass surveillance programs, CNN reported.
The former National Security Agency (NSA) contractor has been living in exile in Russia since 2013, after initially traveling to Hong Kong following his public disclosure of top-secret information.
US authorities have accused Snowden of espionage and the theft of government property for leaking information about the NSA's surveillance program. He faces up to 30 years in prison in the US should he return, the BBC noted.
Snowden and his wife, Lindsay Mills, applied for Russian citizenship in November 2020. His lawyer, Anatoly Kucherena, told Russian media that the couple already has a child who was born in Russia and received Russian citizenship at birth.
The decision to grant Snowden citizenship comes a week after Putin announced a "partial mobilization" of its citizens to fight in the war in Ukraine.
The president's announcement sparked strong public opposition in Russia, prompting many men of fighting age to flee the country.
Kucherena noted that Snowden will not be subject to the "partial mobilization" because he did not serve in the Russian army. That said, many men who have never served, are too old or have physical ailments have received notices to appear at recruitment offices.
Paying Off a Debt
CUBA
Cubans voted in favor of changing the country's family code this week in a referendum that would also allow same-sex marriage in the communist country, Reuters reported Tuesday.
The national election commission said nearly 67 percent of voters approved changes to the family code, while 33 percent opposed it. The commission added that voter turnout was 74 percent of the country's eligible voters.
The government-backed referendum would amend Cuba's family code to legalize same-sex marriage and civil unions and allow gay couples to adopt children. It would also promote the equal sharing of domestic rights and responsibilities between men and women.
President Miguel Díaz-Canel – who led the campaign for the adoption of the code – said the referendum paid off "a debt with several generations of Cuban men and women, whose family projects have been waiting for this law for years."
Even so, observers noted that the results were relatively modest by Cuban standards: Referendums in the communist-run nation have seen the government position receiving near-unanimous approval.
Roman Catholic bishops and other religious leaders were vocal in their opposition to the changes.
The One-Percenters
SPAIN
The Spanish government plans to introduce a temporary tax rate hike on the country's wealthiest one percent starting next year in an effort to alleviate the impact of soaring inflation and rising costs, the Associated Press reported.
Officials in the Socialist-led coalition government said the new levy will target only the country's millionaires. They added that the increase in tax revenue will be used to alleviate hardships brought by rising prices for food and energy.
Details of the plan are still being ironed out, but the move would make Spain one of the first countries to target the rich to offset the cost-of-living crisis, according to Bloomberg.
The current top rate of income tax for those earning more than $290,000 a year is 47 percent. The highest capital gains tax rate is 26 percent.
However, regional governments in the country – some of them run by the conservative Popular Party – have been cutting taxes, saying the reduction will promote growth.
Meanwhile, Unidas Podemos (United We Can), the Socialists' junior coalition partner, is pushing to make the new millionaire tax permanent.
At the same time, Prime Minister Pedro Sanchez is also planning to introduce a windfall tax on banks and energy companies that would help pay for $29 billion of measures to blunt the impacts of inflation.
DISCOVERIES
The Orbits of Life
Earth can become more habitable for life as long as Jupiter changes its orbit around the Sun, Space.com reported.
In a new paper, astronomers at the University of California-Riverside simulated different arrangements of the solar system and came across some interesting findings.
They explained that a planet's proximity to its star affects how much radiation it absorbs and its internal climate. They added that planets with more circular orbits maintain a steady distance from their star. Meanwhile, eccentric orbits – or oval-shaped – bring the celestial bodies closer or further away from their stars at different points.
The team noted that if Jupiter had a more eccentric orbit, it would also influence the Earth's orbit, making it more oval.
This would mean that the Earth would periodically get closer to the Sun than it already gets. Consequently, frozen areas of the planet would become warmer and reach temperatures of the hospitable range – somewhere between 32 and 212 degrees Fahrenheit.
But researchers also observed that the ability to hold life is also impacted by a planet's tilt, which influences how much radiation it receives from a star.
In case Jupiter decides to get a little closer to the Sun, it would cause extreme tilting in our world and less sunlight – meaning that a large part of the planet would be frozen.
The authors said that the findings could help astronomers better detect habitable planets outside the solar system.
Not already a subscriber?
If you would like to receive DailyChatter directly to your inbox each morning, subscribe below with a free two-week trial.
Support journalism that's independent, non-partisan, and fair.
If you are a student or faculty with a valid school email, you can sign up for a FREE student subscription or faculty subscription.
Questions? Write to us at hello@dailychatter.com.