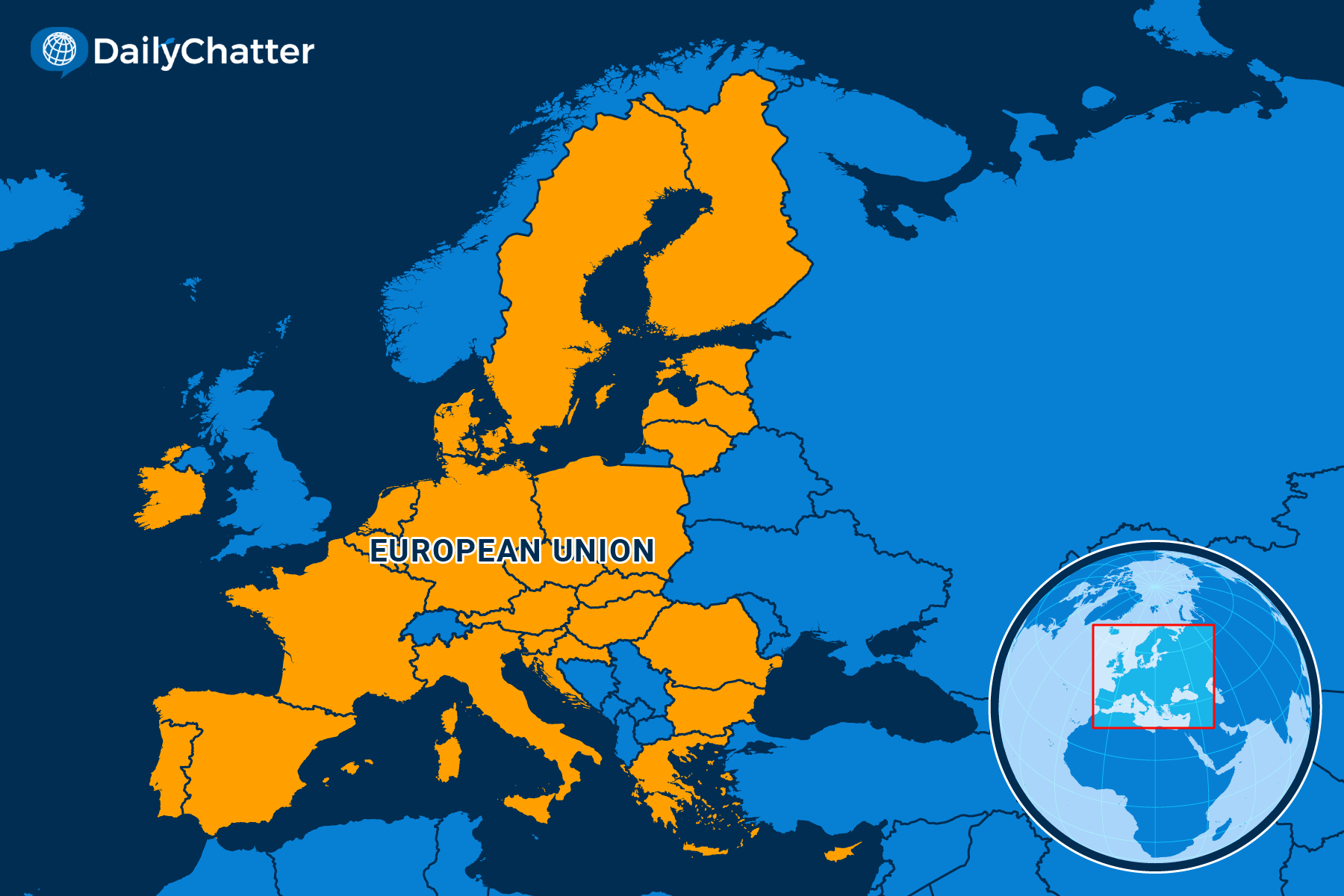 The World Today for September 16, 2022
Listen to Today's Edition
NEED TO KNOW
Going, Going, Back
EUROPEAN UNION
Jean Blum, a resident of Berlin, Germany, usually uses natural gas to heat his home. But sometimes he uses wood in his stove. Now, as energy prices spike in Europe due to the efforts of Western governments to reduce their reliance on Russian gas and oil, Blum is stocking up on coal.
"I'm buying coal for the first time in many years," he said recently, according to Euronews and Agence France-Presse. "Even if it's bad for your health, it's better than being cold."
Demand from folks like Blum has caused coal supplies to plummet, increasing costs for a mineral that was key to the Industrial Revolution but now is viewed as a major emitter of the greenhouse gases that cause climate change.
As the Financial Times explained, European Union leaders a year ago were declaring that fossil fuels were becoming antiquated. Now the very same EU officials are spending more than $50 billion on new coal infrastructure and imports, including reactivating coal-fired plants that had been shuttered, Al Jazeera wrote. The bloc had set up a $17.6 billion fund to help countries transition away from coal between 2021 and 2027, according to Euractiv.
Russia formerly supplied 40 percent of the EU's gas and half of its coal. The EU has a goal to reduce its Russian gas imports to zero by the end of the year and has already banned Russian coal imports, Radio Free Liberty noted. Now Europe is jacking up coal purchases from Colombia, the US, Australia and South Africa, Reuters reported.
The shift in policies highlighted how Europe's years of planning to transition to a green economy turned out to be woefully inadequate and insufficient for the rigors of real life, Foreign Policy magazine argued.
Chaos in coal markets has ensued. Even in coal-rich Poland, which uses more of the stuff for heating than any other EU member, officials are scrambling to make sure they have enough to heat Poles' homes, Deutsche Welle wrote. Coal mines had been decreasing production in order to meet climate change goals before the energy crisis occurred.
The climate change that coal helps cause is not helping, either, Politico added. Imported coal normally would travel from the North Atlantic ports of Amsterdam, Rotterdam and Antwerp into Central Europe via the Rhine River on barges. But abnormally high temperatures in the region have helped dry up the river. As much as eight million tons of coal are now stuck.
Never before has the need for thinking that combines short and long-term views been so evident.
THE WORLD, BRIEFLY
Not So United
SWEDEN
Swedish Prime Minister Magdalena Andersson resigned after the right-wing opposition bloc secured a narrow majority in Sweden's close-fought parliamentary elections this week, a victory considered historic, the Wall Street Journal reported.
Results showed that Andersson's Social Democrats secured 107 seats in the 349-seat legislature, but failed to secure a majority. The prime minister said the opposition bloc had secured a one or two-seat advantage in parliament.
The right-wing bloc's victory also stems from the success of the anti-immigrant Sweden Democrats, a far-right group with roots in the neo-Nazi movement.
Far-right parties have long been considered pariahs in Sweden, but party leader Jimmie Akesson made efforts to make the group more mainstream and distance itself from its more extreme supporters.
Following the elections, the far-right party secured 73 seats, becoming the largest group in the right-wing coalition and paving the way for the group to form a new government.
The results, however, could prove challenging for Ulf Kristersson, the leader of the conservative Moderates Party, who is regarded as a more acceptable figure to lead the new right-wing government.
Analysts suggested that negotiations for a new government could prove difficult and lengthy.
They noted that Kristersson had gambled to form a government with other more mainstream parties and only rely on the Sweden Democrats for additional support. Some in the right-wing group, notably the Liberals, are cautious about the Sweden Democrats' involvement in the future government.
Akesson said that his party's participation in the government was not mandatory as long as other parties in the bloc implemented policies that he agreed with.
A new right-wing coalition would be characterized by stricter immigration laws, investment in nuclear power and lower taxes. It will have very little impact on Sweden's decision to join NATO this year following Russia's invasion of Ukraine.
The Rehash
WORLD
A global research panel released a report this week blaming the World Health Organization (WHO) and governments worldwide for serious failures in tackling the coronavirus pandemic, while also reviving disputed and controversial claims about the origins of the virus, the Washington Post reported.
The Lancet Covid-19 Commission published a 45-page editorial accusing many governments of being "untrustworthy and ineffective" as the pandemic tore across the world. The panel cited instances of countries hoarding vaccines and the leaders of major countries playing down the risks of the virus.
It also criticized the WHO for acting "too cautiously and too slowly" on urgent matters, such as recognizing the virus was spreading through airborne transmission.
The commission wrote that "globally coordinated efforts" could end the pandemic: These would include urging a sustained approach to mass vaccinations, as well as adopting health and social measures to mitigate the virus' impact.
It recommended that the WHO should receive more funding and authority, including authorization to inspect and regulate facilities where scientists study and experiment on viruses that could spark potential pandemics.
The global health watchdog welcomed the findings and recommendations. Still, it warned of "several key omissions and misinterpretations," saying the panel had wrongly characterized "the speed and scope of the WHO's actions."
While the commission's report does not carry legal or regulatory weight, its recommendations underscore one of the highest-profile efforts to identify lessons from Covid-19 and how to better prepare for the next pandemic.
However, the report did not offer new scientific information about the virus and urged investigations into both the 'natural-origins' and 'lab-leak' theories. The latter theory, which suggests that the virus may have escaped from a laboratory and could even have man-made origins, has sparked controversy among scientists and health officials.
Jeffrey Sachs, who chaired the commission, has been a proponent of the lab-leak theory and his advocacy of it also caused friction among other panel members. The commission eventually reached a compromise about the wording of the final report.
Even so, the commission's conclusions make no mention of two recently published papers that make the case that the pandemic began in a market in China, not a laboratory.
Desperation's Gambit
LEBANON
Two desperate Lebanese customers held up their banks this week to get access to their savings,  which had been blocked by the financial institutions amid an ongoing economic meltdown in the country, Reuters reported.
On Wednesday, a woman, Sali Hafiz, and some associates briefly held hostage people in a branch of BLOM Bank in the capital Beirut in order to free her trapped savings. Hafiz took more than $13,000 from her savings, saying that the money was needed for her sister's cancer treatment.
Before going into hiding, she told local media that she used a toy gun, adding that the hostage-taking was done out of desperation.
"I got to a point where I was going to sell my kidney so that my sister could receive treatment," she said.
Elsewhere, an armed man entered the branch of another bank in the mountain city of Aley. He was able to retrieve some of his savings before turning himself in.
Since the start of the economic crisis three years ago, Lebanon's banks have frozen most accounts, leaving a large portion of the population unable to pay for basic necessities.
Banks say they grant exceptions for humanitarian reasons such as hospital treatment but depositors say this seldom occurs.
The hostage-taking phenomena initially began last month, when a man held up a Beirut bank to withdraw funds to treat his ill father. He was detained but later released without being charged after the bank dropped its lawsuit.
One Lebanese banker warned that these hold-ups are setting a worrying precedent and are encouraging others to do the same.
UKRAINE, BRIEFLY
Chinese President Xi Jinping and his Russian counterpart Vladimir Putin vowed Thursday to "inject stability into a turbulent world," amid global economic turmoil caused by Russia's invasion of Ukraine, the Washington Post reported. The announcement came as the two leaders met in Uzbekistan during a summit. Meanwhile, in a rare acknowledgment, Putin said that he was aware of China's "questions and concerns" about the conflict but told Xi that he would address all of them in their first face-to-face meeting since the Feb. 24 invasion.
The meeting follows a two-week period that has seen startling defeats for Russia in Ukraine: Ukrainian forces have reclaimed more than 2,300 square miles of Russian-occupied territory in northeastern Ukraine, following a counteroffensive that has rattled many Russian military and state officials, NBC News wrote. Ukrainian President Volodymyr Zelenskyy visited the strategic city of Izium on Wednesday and took part in a ceremony raising the Ukrainian flag in the city's central square, according to USA Today. Meanwhile, Russian authorities acknowledged the loss of territory following Kyiv's counteroffensive, calling it "a tactical defeat."
Other developments this week:
Amid territorial losses, Putin is also facing a backlash at home. Earlier in the week, municipal lawmakers in a Moscow district called for the president's resignation, noting that "everything went wrong" since the start of his second term, Radio Free Europe added. The rare rebuke comes days after seven lawmakers from St. Petersburg demanded the Russian lower chamber of parliament to charge Putin with high treason over his decision to launch his unprovoked invasion of Ukraine.
The condemnations come also as some of Russia's prominent business leaders and executives have died under mysterious circumstances in the past nine months. Earlier this week, Ivan Pechorin, the managing director of the Far East and Arctic Development Corporation (ERDC) and a point man for Putin on the development of the Arctic, died after he fell off his boat, The Hill reported. The ERDC is in charge of developing the Arctic, a significant source of oil and gas that Russia has prioritized.
Meanwhile, a new US intelligence report showed that Russia secretly routed at least $300 million to foreign political parties and candidates in more than two dozen countries since 2014 in an attempt to impact political events outside its borders, the Washington Post added According to the analysis, Moscow planned to spend hundreds of millions of dollars more as part of its clandestine strategy to destroy democratic institutions and boost global political parties perceived as compatible with Kremlin goals.
DISCOVERIES
A Little Bit of MOXIE
The availability of oxygen will be one of the main challenges to colonizing Mars – but a toaster-sized device could be the solution, the Washington Post reported.
Scientists at the Massachusetts Institute of Technology (MIT) recently unveiled the new gadget – the Mars Oxygen In-Situ Resource Utilization Experiment – known as MOXIE.
MOXIE can produce oxygen from carbon dioxide, a gas that makes up nearly 96 percent of Mars's atmosphere.
In their paper, the team explained that the small, golden box is part of NASA's Perseverance Rover Mission that landed on the red planet in February 2021.
Since April 2021, the device has run a number of tests in which it produced oxygen during different times of day and various Martian seasonal conditions.
Researchers observed that MOXIE could produce roughly six grams of oxygen per hour, which is equivalent to the output of a simple terrestrial tree.
The experiments mark the first time that resources from another planet have been converted into something useful for human missions.
NASA and MIT researchers acknowledged some of the device's limitations but added that it could help cut costs in maintaining future missions on Mars – instead of having to ship resources there, which is very costly.
"It's what explorers have done since time immemorial," said Jeffrey Hoffman, deputy principal investigator of the MOXIE mission. "Find out what resources are available where you're going to, and find out how to use them."
Not already a subscriber?
If you would like to receive DailyChatter directly to your inbox each morning, subscribe below with a free two-week trial.
Support journalism that's independent, non-partisan, and fair.
If you are a student or faculty with a valid school email, you can sign up for a FREE student subscription or faculty subscription.
Questions? Write to us at hello@dailychatter.com.