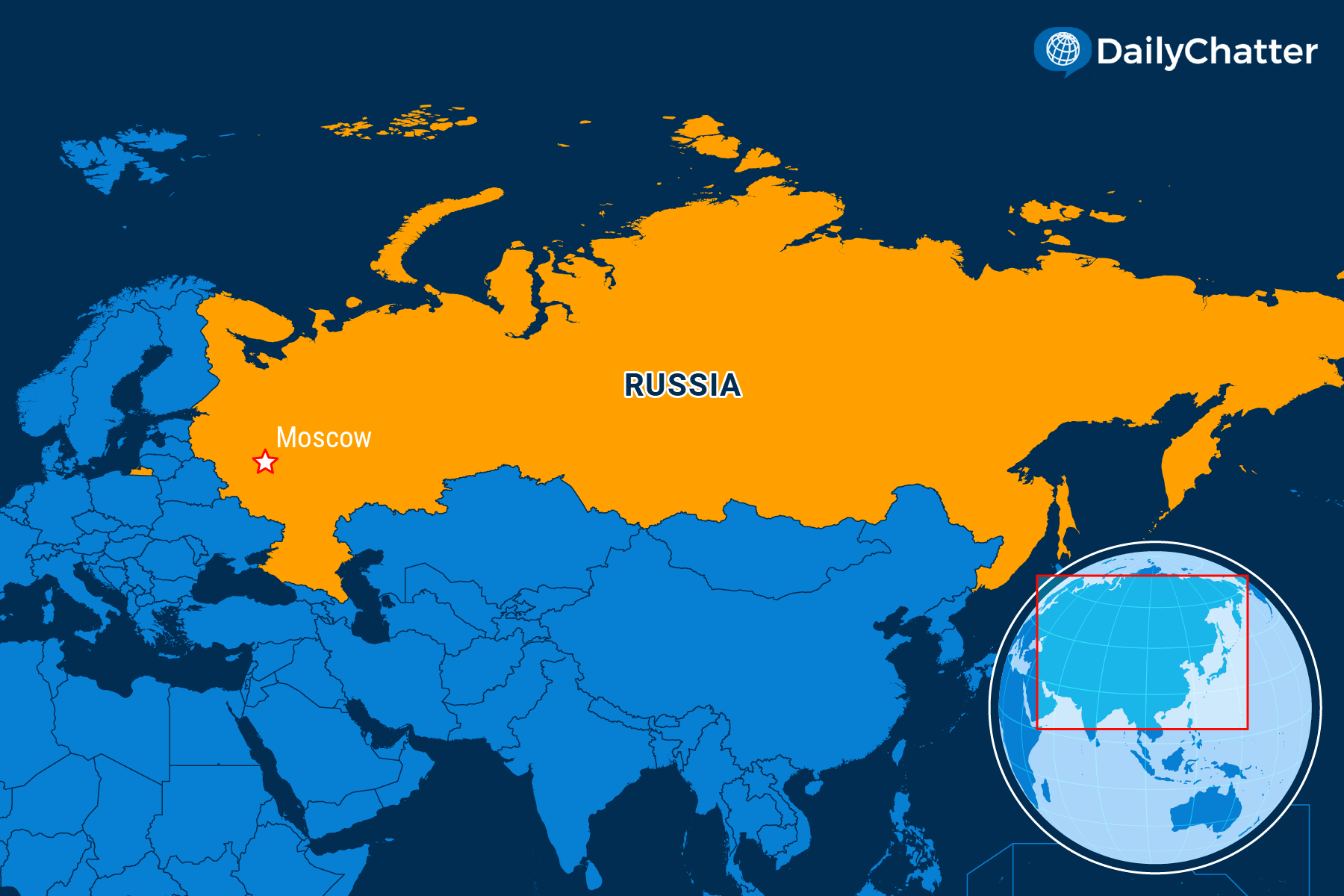 The World Today for September 12, 2022
Listen to Today's Edition
NEED TO KNOW
Tectonic Shifts
RUSSIA
After World War II, British influence gave way to American power everywhere around the globe except in the heartland of Eurasia. There, the Soviet Union held sway. Today, however, a new page is turning in the history of great empires.
In the wake of Russia's invasion of Ukraine, geopolitical experts have concluded that leaders in Moscow have become but junior partners to their richer, more confident and less globally despised neighbors in Beijing, the Washington Post reported.
Before Russian President Vladimir Putin ordered troops to Ukraine in late February, he attended a summit with Chinese President Xi Jinping where the two declared "no limits" to their partnership. As their embrace has tightened, however, Russa is increasingly looking diminished in comparisons between the two.
In Foreign Affairs, Carnegie Endowment for International Peace Senior Fellow Alexander Gabuev called Russia "China's New Vassal."
As Defense One explained, Russia, for example, has become dependent on Chinese military equipment as Western embargoes have blocked imports of sophisticated parts. But the end result could be that China swamps Russia's domestic arms market while stealing its customers in other parts of the world.
China was an important buyer of Russian oil and coal before the invasion of Ukraine. Now, as Time magazine noted, the combination of new Western financial restrictions on Russian banks due to the Ukraine war and those close trade ties risks making the Russian economy overly dependent on China. As The Diplomat added, Chinese financial institutions and companies have filled the void left by exiting Western competitors.
As the Council on Foreign Relations wrote, however, while Russia and China are both authoritarian states that use totalitarian methods to suppress regime critics, they're likely banding together because Putin and Xi are more united in their opposition to the US than because of a "natural affinity for each other." The two countries have a long history of mistrust, including disagreements over how to build a communist society.
That said, as Foreign Policy reported, China has still not publicly supported or condemned Russia's invasion. Instead, in an important show of diplomatic support, Chinese officials have lent credence to Russia's contention that NATO's expansion triggered the war.
Is a global reordering a consequence of these shifts? China, for instance, has grown less popular in Ukraine and other former Soviet republics in East Europe where anti-Russia sentiments are high, Radio Free Europe reported.
The Ukrainians surely feel that the friends of their enemies are not their friends.
THE WORLD, BRIEFLY
Officially Nuclear
NORTH KOREA
North Korea passed new legislation in recent days asserting the country's status as a nuclear state, with leader Kim Jong Un announcing that the country would never abandon its nuclear weapons, the Wall Street Journal reported.
The new law – approved by the country's rubber-stamp parliament – would allow North Korea to launch pre-emptive nuclear strikes if there was concern over an imminent attack. The bill also bans the sharing of nuclear technology and said North Korea will not threaten non-nuclear states unless they join a nuclear power in attacking Pyongyang.
North Korea has become more vocal in its threats toward the US and its allies – including neighboring South Korea – in recent months.
Kim has criticized the US and South Korea for their recent large-scale military drills, calling them dangerous moves that exacerbate tensions. He has also accused the US of seeking to topple his regime by attempting to remove Pyongyang's nuclear arsenal.
The isolated nation has finished preparations to resume nuclear testing for the first time since 2017, according to officials in Seoul and Washington.
Meanwhile, South Korea and the US have offered to hold talks with Pyongyang, but it has not responded.
Hacking Relations
ALBANIA
Albania accused Iran of a second cyberattack over the weekend, just days after the small Balkan country cut off diplomatic relations with Tehran over a July hack that destroyed government data and shut down services, CNN reported.
The recent hack led Albanian officials to take its Total Information Management System (TIMS), which tracks individuals entering and exiting the country, offline for a while.
In July, a hacker group calling itself "HomeLand Justice" posted a video on a website and a Telegram channel taking credit for a ransomware attack that shut down a number of government services and websites, the Washington Post reported Thursday.
On Wednesday, Albanian Prime Minister Edi Rama said an investigation showed that Iran was responsible for the attacks, and ordered its diplomatic mission to leave Albania within 24 hours.
The US, Albania's closest ally, also blamed Tehran for the cyberattack and imposed a series of sanctions on Iran's spy agency Friday.
Iran rejected the accusations as "baseless claims" and condemned Albania's move as ill-considered and short-sighted.
HomeLand Justice's video was accompanied by images of alleged Albanian residency permits for purported members of the Iranian dissident group Mujahedeen-e-Khalq members (MEK) – thousands of whom have been in exile in Albania since 2014.
The first cyberattack occurred before MEK – which Iran has labeled as a terrorist group – was scheduled to hold a conference in July. The summit was then canceled over concerns of terrorist threats.
Meanwhile, cybersecurity analysts noted this marks the first time a country has severed diplomatic relations with another over cyberattacks.
They noted that other instances of cyberattacks have strained relations between nations, but described Albania's decision as "the strongest public response to a cyberattack we have ever seen."
Country Within a Country
MARSHALL ISLANDS
A former Marshall Islands president called for a corruption probe following revelations of an alleged plot by a Chinese couple to set up a mini-state serving as a tax haven in the island nation, the Guardian reported.
The Pacific country – a former US territory – got dragged into the spotlight after US authorities charged couple Cary Yan and Gina Zhou with bribery and money laundering. The couple was initially arrested almost two years ago but their indictment was only unsealed earlier this month.
The pair is accused of bribing five officials in the Marshall Islands and attempting to bribe a sixth in an effort to create an exclusive economic zone on the Rongelap Atoll.
The would-be "Rongelap Atoll Special Administrative Region (RASAR)" was going to become an exclusive economic zone with a similar designation to those given by China to Hong Kong and Macau. It would have acted as a foreign investment paradise that would provide relaxed immigration laws, low or no tax and was to improve the struggling Pacific nation's place in the global economy.
The indictment said Yan and Zhou had bribed officials to pass a bill that would create RASAR – adding that the couple was also involved in its drafting.
On Thursday, Hilda Heine, the country's former president and a current lawmaker, said the indictment did not specify the six legislators but urged authorities to investigate the matter.
Heine, who governed between 2016 and 2020, had opposed the creation of RASAR. She called the bill "unconstitutional" and warned that the proposal was "an effort by certain foreign interests to take control of one of our atolls and turn it into a country within our own country."
As a result of the constitutional concerns put up by opponents, the RASAR bill was never introduced in parliament.
Although there was no indication that the Chinese government was involved in establishing RASAR, the matter has raised concerns about the growing influence of Beijing across the Pacific.
The Marshall Islands are one of the few nations to recognize Taiwan.
DISCOVERIES
It's Raining…Diamonds
Marilyn Monroe would have probably liked to visit Neptune or Uranus.
In 1953, the late actress famously sang, "Diamonds Are a Girl's Best Friend." On these two planets, she'd have had all the gems she would want.
That's because scientists believe that on Neptune and Uranus it rains diamonds.
Researchers say that although the "rain" isn't visible, they noted that extreme pressures on the two gas giants would compress elements such as hydrogen and carbon to form solid diamonds that then fall through the atmosphere like rain.
On Earth, scientists recently tried to replicate that process and managed to convert simple plastics into tiny diamonds, according to New Atlas.
In their experiments, a research team blasted samples of PET – the common material used in plastic bottles – with the world's most powerful X-ray laser, the Linac Coherent Light Source (LCLS).
Through the LCLS, they were able to heat the material to temperatures of up to 10,800 degrees Fahrenheit and generate powerful pressure.
The final result was the creation of "nanodiamonds" with densities of up to 3.87 grams per cubic centimeter.
In a 2017 study, another team recreated the process in a lab by blasting LCLS at samples of hydrocarbon materials, such as polystyrene.
While that experiment was a success, the materials they used didn't accurately simulate elements present in the interiors of these ice giants: Polystyrene lacks oxygen, which is present in the interiors of the planets.
But in the new study, PET has a good balance between carbon, hydrogen and oxygen, allowing the new authors to properly recreate the expensive rain.
According to the new study team, the discoveries also show a new production procedure for these small diamonds, which are employed in industrial abrasives, polishing agents, and maybe, one day, incredibly sensitive quantum sensors.
COVID-19 Global Update
Total Cases Worldwide: 608,611,312 (+0.70%)
Total Deaths Worldwide: 6,514,487 (+0.29%)
Total Vaccinations Worldwide: 12,196,069,367 (+0.35%)
Countries with the highest number of confirmed cases worldwide as of 4 a.m. ET*
US: 95,250,753 (+0.53%)
India: 44,500,580 (+0.09%)
France: 34,898,909 (+0.34%)
Brazil: 34,516,739 (+0.18%)
Germany: 32,452,250 (+0.63%)
South Korea: 24,041,825 (+1.84%)
UK: 23,771,572 (+0.14%)
Italy: 22,047,192 (+0.50%)
Japan 20,156,327 (+3.58%)
Russia: 19,774,711 (+1.71%)
Source: Johns Hopkins University
*Numbers change over seven days
Not already a subscriber?
If you would like to receive DailyChatter directly to your inbox each morning, subscribe below with a free two-week trial.
Support journalism that's independent, non-partisan, and fair.
If you are a student or faculty with a valid school email, you can sign up for a FREE student subscription or faculty subscription.
Questions? Write to us at hello@dailychatter.com.