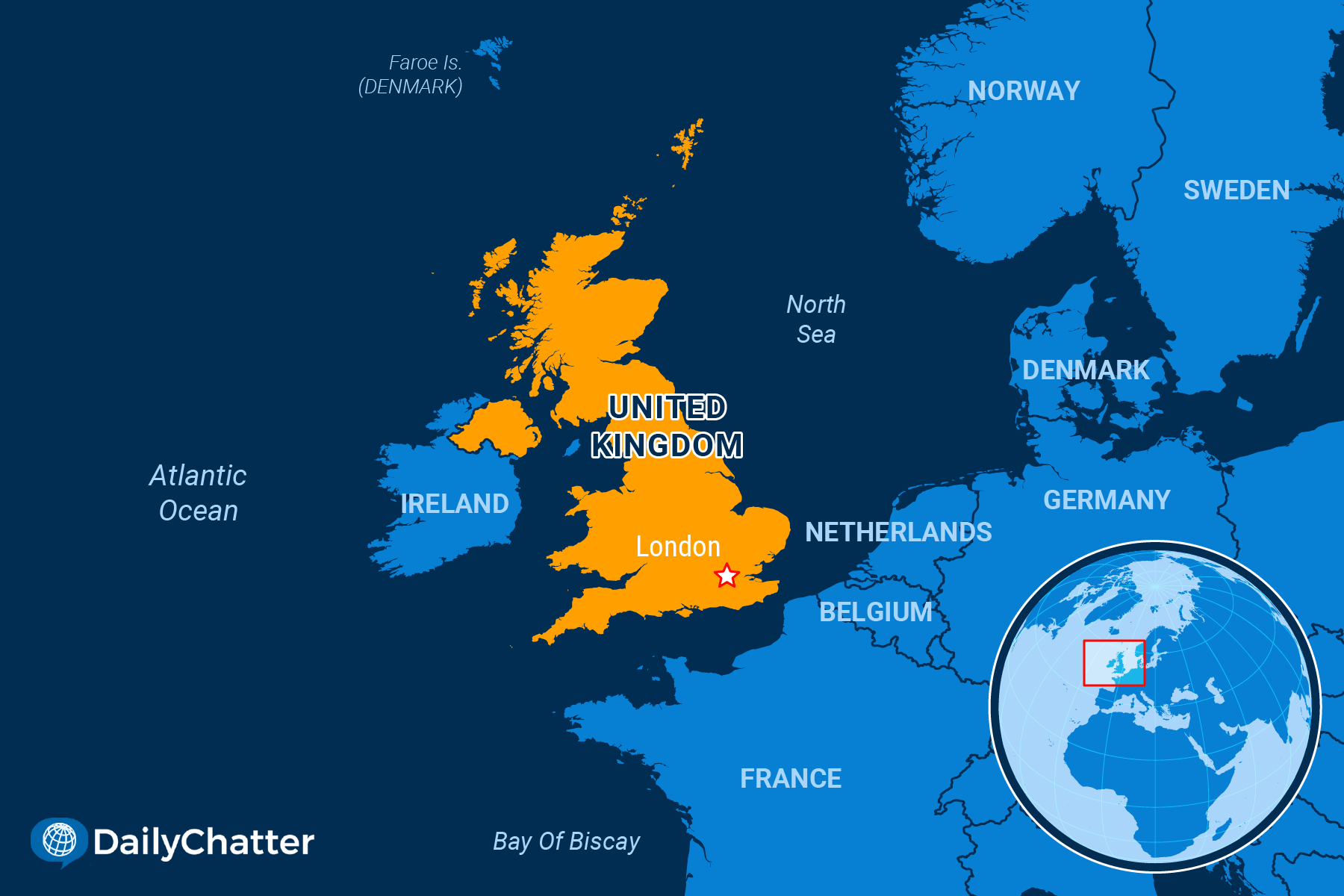 The World Today for July 20, 2022
Listen to Today's Edition
NEED TO KNOW
After the Party
UNITED KINGDOM
It's as if Britons are girding for the hangover that is sure to follow the end of the heady, chaotic government of Prime Minister Boris Johnson.
Everyone is wondering what will happen to Britain and the ruling Conservative Party after the departure of the blonde, clownish premier who took the country out of the European Union with Brexit and stirred controversy for his flouting of coronavirus pandemic rules and other scandals.
Johnson said he will step down in September after major cabinet ministers resigned their office in protest against how the prime minister handled allegations of sexual misconduct against a lawmaker, the BBC reported. He is expected to remain in office as an interim prime minister until the Conservatives, who won a parliamentary majority in the 2019 elections, pick a new leader.
Their job will be tough. Johnson ruled not only with an electoral mandate but also one involving Brexit, the New Yorker explained. Whoever follows him will need to deal with solving or mitigating Brexit's many negative side effects while lacking the larger-than-life personality that Johnson brought to his job.
A slew of Tories want to replace Johnson, Axios reported. Former Chancellor of the Exchequer Rishi Sunak is now leading that race, wrote Bloomberg. Trade Minister Penny Mordaunt is running a close second, however, even though her campaign got off to a rocky start when they released a botched campaign video on Twitter, noted HuffPost. Sunak has made his share of gaffes, too, especially in relation to his self-professed addiction to Coca-Cola. Meanwhile, his wife has made headlines because of her lack of British status and overseas income, the BBC reported.
Meanwhile, inflation in Britain is more than nine percent, a 40-year high, according to CNBC. Food and energy costs are soaring. The economy is widely expected to tip into recession later this year. Johnson's successor will likely need to unleash a distinctly non-Conservative wave of spending to help people maintain their living status or else the party's rule could be jeopardized.
Writing for CNN, world affairs columnist Fida Ghitis believed that Johnson's fate held lessons for voters everywhere who support populist causes and bombastic leaders. Their antics catch up with them sooner or later, she said.
In contrast, Palm Beach Freedom Institute President Paul Du Quenoy said he would miss Johnson and his antics. "In a globalizing world that seeks to sacrifice national sovereignty to shady international institutions, BoJo struck back by extracting his country from the European Union," he argued in an op-ed in Newsweek.
Johnson helped shape his country and the world. Now everyone else is dealing with it.
THE WORLD, BRIEFLY
The Club
ALBANIA/ NORTH MACEDONIA
The European Union officially began talks on EU membership with North Macedonia and Albania Tuesday, a move that brings the two Balkan nations closer to joining the 27-nation bloc, Politico reported.
European Commission President Ursula von der Leyen welcomed the opening of talks and praised the two countries for their judicial reforms, and their moves to fight corruption and protect the freedoms of the media and civil society.
The start of negotiations followed North Macedonia's recent compromise in a long-running dispute with neighboring Bulgaria – an EU country.
Bulgaria had previously stalled Skopje's bid to join the bloc over the status of an ethnic Bulgarian minority in North Macedonia. Bulgaria's move, however, had also halted Albania's candidacy because the EU is treating both countries as part of a package.
Following Tuesday's announcement, the Commission will begin its "screening" procedure, Euronews noted.
Even so, a major hurdle remains for North Macedonia: The country will need to amend its constitution to recognize its Bulgarian minority and introduce measures to protect minority rights and banish hate speech.
In North Macedonia, a two-thirds majority in the legislature is required for constitutional amendments. However, opposition politicians have repeatedly said they would not support the measures.
The State of Decline
AUSTRALIA
Australia has lost more mammal species than any other continent in the past two centuries and continues to have one of the highest rates of species decline among developed countries, the latest State of the Environment report found.
That's because the country's unique wildlife has faced increased threats from wildfires, droughts and climate change, the report said. More than 19 Australian ecosystems are showing signs of collapse or near-collapse: There are more foreign plant species than native ones on the continent, while marine heatwaves have caused mass coral bleachings.
The findings showed that Australian cities are growing at an exponential rate than other metropolitan areas worldwide, which has resulted in increased urban heat, waste and pollution.
For example, Sydney has lost more than 70 percent of native vegetation cover through development.
The government-commissioned report was originally completed last year, but it was held back by the previous administration of Prime Minister Scott Morrison, the Washington Post reported Tuesday. Morrison's conservative Coalition lost power after the May election.
The alarming findings come as Australia has experienced abnormal weather phenomena in recent years, including the 2019-2020 devastating wildfires that are estimated to have killed or displaced one to three billion animals.
In February, the iconic koala was officially moved from threatened to endangered status along Australia's east coast.
At the same time, a number of significant floods have recently ravaged the nation, prompting concerns about how to get Australians prepared for life in areas where "once in a century" floods are now frequent.
Meanwhile, the center-left Labor government is under pressure from the Greens and other lawmakers to pass legislation that would target a 43 percent reduction in emissions from 2005 levels by 2030.
Broken Record
BRAZIL
Brazilian President Jair Bolsonaro met with dozens of foreign diplomats this week to present allegations regarding supposed vulnerabilities in Brazil's electronic voting system ahead of October's presidential elections, the Associated Press reported Tuesday.
In a meeting at the presidential palace, Bolsonaro did not provide concrete evidence for his claims. He cited a Federal Police report on alleged hacking into electronic voting machines, even though Brazil's electoral authority had said in August 2021 that investigators never found any indication of fraud.
The far-right leader added that an electronic system cannot provide a "100 percent guarantee of security" for voters, and suggested that Brazil's electoral authority should take advice from the military on potential improvements to the voting system.
Bolsonaro also used the event to lambast justices of the Supreme Court – some of whom are also members of the electoral authority – suggesting that they will favor his opponent, former leftist President Luiz Inácio Lula da Silva.
Local media reported that at least 70 diplomats, including dozens of ambassadors, attended the meeting.
Now, critics of the Brazilian leader worry that Bolsonaro's meeting is to shore up his case that the election was tainted should he lose. Opinion polls show that Bolsonaro is trailing behind Da Silva, who governed Brazil between 2003 and 2010.
Following the meeting, electoral officials tried to debunk falsehoods about the country's elections, including Bolsonaro's allegations.
Since 1996, Brazil has used an electronic voting system and authorities have never found proof of widespread fraud.
UKRAINE, BRIEFLY
Russian President Vladimir Putin landed in Iran for a rare overseas visit that highlights how the two nations are growing increasingly unified despite their isolation from Europe and the United States, the New York Times reported. Before the meeting, the National Iranian Oil Company and Russia's state-controlled gas behemoth Gazprom inked a memorandum of understanding worth around $40 billion Tuesday, Radio Free Europe wrote.
Russia's state-owned gas giant Gazprom warned European customers that it can no longer guarantee supplies to the continent, the latest volley in an economic spat between Moscow and Europe over the Ukraine conflict, according to the Washington Post. Meanwhile, the European Union is preparing contingency plans in case Russia's Nord Stream pipeline does not reopen – it is uncertain if gas imports to Germany will restart after scheduled maintenance concludes this week, the Wall Street Journal added.
The European Commission unveiled measures Tuesday that will allow European Union members to jointly purchase weapons, amid rising calls from Ukraine for additional military assistance in their fight against Russian forces, Politico noted.
DISCOVERIES
The Giant in the Water
Biologists at Britain's Kew Gardens have discovered a new species of giant water lily, which has been mistaken for another species for more than 170 years, Smithsonian Magazine reported.
The scientists originally presumed that the newly-found Victoria boliviana was just a larger version of the Victoria amazonica – the latter one of two known varieties of the colossal waterlilies named after British Queen Victoria in 1852.
Scientists wrote in their study the new waterlily was the largest of the three species and also the largest in the world: Mainly found in northeastern Bolivia, it measures nearly 10 feet wide and can support at least 176 pounds.
Researchers suggested that the gargantuan size may help them compete with other plants for sunlight.
Throughout the year, the plant produces a variety of blooms, which change from white to pink and are coated with stinging prickles.
The team explained that the discovery was made possible after Bolivian horticulturalists donated V. boliviana seeds to Kew Gardens in 2016. They then noticed the differences after seeing the three giant plants – the V. boliviana, V. amazonica and V. cruziana – together.
Apart from having different prickle distribution and seeds, V. boliviana is genetically distinct from the other two species and more closely resembles the V. cruziana.
While the discovery makes a fine addition to the garden, the authors noted that all three plants are under increased threat because of continuing deforestation in the Amazon – with the V. boliviana at more risk because of its small geographical range.
Not already a subscriber?
If you would like to receive DailyChatter directly to your inbox each morning, subscribe below with a free two-week trial.
Support journalism that's independent, non-partisan, and fair.
If you are a student or faculty with a valid school email, you can sign up for a FREE student subscription or faculty subscription.
Questions? Write to us at hello@dailychatter.com.