The World Today for July 11, 2022
Listen to Today's Edition
NEED TO KNOW
The To-Do List
JAPAN
On Friday, a gunman murdered former Japanese prime minister Shinzo Abe, a towering figure in Japan.
The seismic impact of that killing will linger for years to come, a Bloomberg opinion piece noted.
This is a country where violence is so rare that most people can remember individual attacks years or even decades later. That Abe was out campaigning with little security when he was gunned down underscores the perception of safety here, and how this killing shook it.
In the western city of Nara, Yoshihiro Sakamoto, an 81-year-old retiree, dropped off white and yellow chrysanthemums as he wiped his tears near the spot Abe was shot by a lone gunman whose motives are still unclear. "We can no longer feel assured that Japan is peaceful," he told the Wall Street Journal.
Over the past five years, there were fewer than four fatal shootings annually on average in Japan – and just one last year.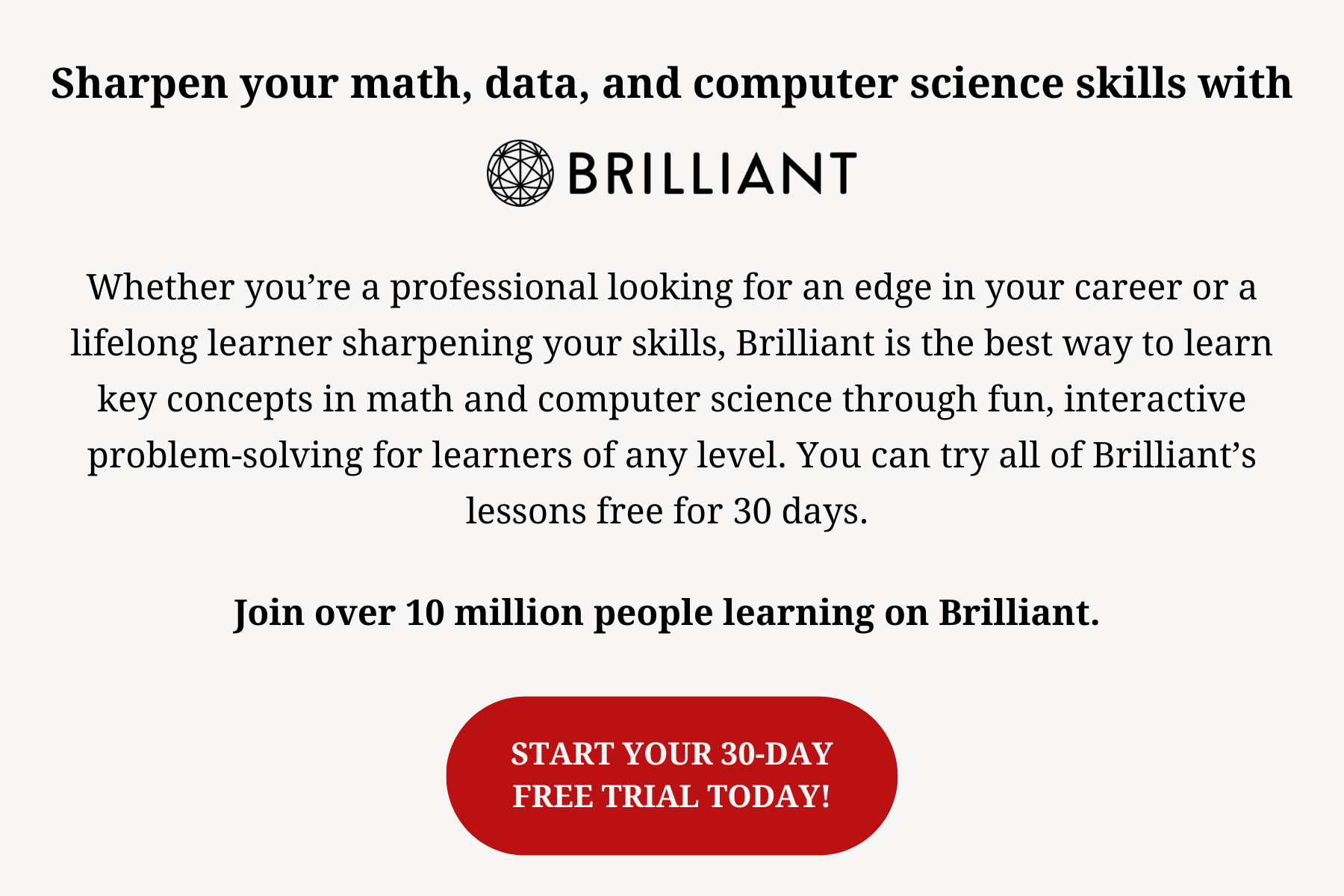 Serving as prime minister from 2012 to 2020, Abe, the country's longest-serving postwar politician, is credited with transforming Japan by pushing for a more prominent role on the global stage. He also shifted the country's postwar pacifist stance to one taking more responsibility for its own defense, especially in the face of rising aggression from North Korea and China.
Abe told the Economist recently that Japan "must take responsibility for peace and stability" and break with the mindset of seeing an "ideal world."
On Sunday, voters, whether out of agreement with Abe's vision or respect, gave his ideological successor a victory: Prime Minister Fumio Kishida's ruling Liberal Democratic Party (LDP) and its coalition partners secured a two-thirds supermajority in the nation's parliament according to results from Sunday's election, the Washington Post reported.
Kishida, the LDP and their partners will have plenty to deal with as they continue to push their vision for Japan.
At a time when Russia has sought to upend the world order by invading the former Soviet republic of Ukraine, Japanese leaders are fearful that China might similarly seek to use aggression to seize Taiwan, challenge Japan and its most important ally, the US, and undercut the country's trade-based economy.
At the G-7 summit in Germany recently, for example, Kishida urged Western leaders to keep in mind the deteriorating security situation in East Asia, warning that China, like Russia, wants to "change the international order by force," noted the Diplomat. Kishida has also sought to expand Japanese collaboration with NATO countries, Kyodo News added.
Japan's economy, meanwhile, is slowing along with the rest of the world as energy prices and inflation take their toll on growth, reported the Associated Press. In response, Kishida has proposed boosting digitization, more military spending, as well as more incentives for startups and renewable energy projects. That military spending would go against more than 70 years of pacifism that Japan has adopted since the end of World War II, added CNBC.
And now, added to the to-do list, is comforting a shaken nation.
THE WORLD, BRIEFLY
Cleaning House
SRI LANKA
Sri Lankan President Gotabaya Rajapaksa agreed to resign after thousands of protesters stormed his official residence over the weekend amid ongoing public unrest over the country's collapsing economy, the Wall Street Journal reported.
Parliamentary Speaker Mahinda Yapa Abeywardena said Saturday the president intends to step down Wednesday "to ensure a peaceful transition of power." His announcement came hours after Prime Minister Ranil Wickremesinghe also said he would resign in light of the anti-government demonstrations that have swept the country.
Rajapaksa's resignation is the culmination of weeks of unrest sparked by Sri Lanka's failing economy: The country has seen months of double-digit inflation, power blackouts and severe shortages of fuel and medicine.
Sri Lanka's foreign reserves have fallen so sharply that the nation cannot afford to pay for necessary imports: The country defaulted on its debt for the first time in its history in May.
Rajapaksa and Wickremesinghe agreed to step down following an emergency meeting of political party leaders. During the meeting, politicians decided to install an interim, all-party government and hold new elections.
The president's decision comes two months after his brother and prime minister, Mahinda, was forced to resign following violent protests in May.
The two brothers had dominated the country's political landscape for years and gained widespread popularity among Sri Lanka's Sinhalese Buddhist majority after ending a decades-long civil war in 2009.
But demonstrators have blamed the Rajapaksas for the economic meltdown after the brothers opted to delay financial aid from the International Monetary Fund and instead, focused on increasing revenue from the country's tourism industry – a key foreign currency earner that was badly hit during the coronavirus pandemic.
The government has since acknowledged its missteps and is currently in talks with the IMF.
The Disappearing Forest
BRAZIL
The Amazon's deforestation rate reached a new high in the first half of 2022, according to the Brazilian Space Agency, raising fears that the rainforest's crucial role in maintaining the planet's health may be irrevocably harmed, the Washington Post reported.
Satellite data showed that more than 1,500 square miles – about five times the size of New York City – were deforested in the first six months of this year. The agency's data also showed that farmers burning forest vegetation to clear land for crops and cattle caused the most fire activity last month compared to June 15 years ago.
The findings have sparked concern about the future of the Amazon, which plays a key role in regulating regional weather patterns: The rainforest is considered one of Earth's pivotal "carbon sinks" because it absorbs large amounts of carbon dioxide and helps slow the pace of global warming.
Analysts and environmental groups noted that the forest has come under threat in recent decades due to land clearing for cattle ranching and farming. The Amazon has lost about 17 percent of its forest in the past 50 years but scientists warn that this figure could reach 25 percent within a decade – which would irreversibly change the ecosystem.
The Brazilian government had previously implemented policies to protect the rainforest, such as empowering environmental enforcement agencies and discouraging the export of goods illegally produced from deforested land.
As a result, deforestation plummeted by 80 percent between 2004 and 2012 before rising sharply during the presidency of Jair Bolsonaro. The populist leader has relaxed environmental protections and pushed for policies that support the mining and ranching industries.
Bolsonaro has also questioned the previous deforestation numbers, noting that information about the Amazon region "goes outside Brazil in a very distorted way."
Meanwhile, Brazilians are set to go to the polls later this year to elect a new president. Bolsonaro, who is running for reelection, has pledged to end illegal deforestation of the Amazon by 2030 and make Brazil carbon-neutral by 2050.
While environmental groups acknowledge that this goal is feasible, they remain skeptical that Bolsonaro will implement policies to avoid deforestation.
The Blame Game
NIGERIA
Nigerian authorities continued their search for the hundreds of inmates who escaped last week following a terrorist attack on a prison near Abuja, a raid that comes months ahead of a highly-anticipated presidential election, the Voice of America reported.
Officials said gunmen armed with explosives blasted open a perimeter fence and the prison walls of the medium-security prison in Kuje on Tuesday, freeing nearly 900 inmates. They added that 436 of the 879 escapees have been captured but the rest remain at large including 64 high-profile Boko Haram suspects.
Islamic State West Africa Province, an Islamic State affiliate, claimed responsibility for the attack, which also killed one guard and injured three others, the Guardian wrote.
President Muhammadu Buhari visited the detention facility a day later and blamed the country's intelligence service for failing to stop it. But security analysts and critics condemned the president's comments, noting that he has failed to stop militants after more than seven years in office.
The attack in Kuje underscores the latest security vulnerabilities in Nigeria, where authorities have been stretched thin across the country fighting a 13-year jihadist insurgency in the northeast, as well as "bandit" and terrorist groups in the northwest.
Prison breaks have become more common in Nigeria: Last year, more than 1,800 prisoners escaped from a facility in Imo state, in the southeast, after an attack that included gunfire and explosives.
Meanwhile, Nigeria is planning to hold elections in February 2023.
Observers warned that the upcoming vote "has affected the alertness level of security and intelligence agencies," as they shift focus to who will replace Buhari, who is not eligible for a third term.
UKRAINE, BRIEFLY
DISCOVERIES
Slow Recovery
Future spacefarers will have to schedule visits with their orthopedists after prolonged visits in zero gravity, according to Cosmos magazine.
Past research has shown that long stays in space can have detrimental effects on the human body, including the loss of bone density.
But a new study found that this loss of density is almost permanent even one year after astronauts have returned to Earth.
Scientists initially scanned the shin and forearm bones of 17 astronauts before they left Earth. Then they did the same scans three times on their return: immediately after their return, six months later, and at the one-year mark.
The team analyzed how the bones' mineral density, resistance to fractures and tissue thickness changed after months of zero gravity. The astronauts' missions lasted between four and seven months.
Their findings showed that density didn't completely return 12 months after a four-month – or longer – stint in space.
"We found that weight-bearing bones only partially recovered in most astronauts one year after spaceflight," said lead author Leigh Gabel. "This suggests the permanent bone loss due to spaceflight is about the same as a decade worth of age-related bone loss on Earth."
Still, Gabel and her colleagues noted that some astronauts did recover better than others, adding that individuals who conducted in-flight resistance training – such as deadlifting exercises – were more likely to regain bone mineral density in their shins.
COVID-19 Global Update
Total Cases Worldwide: 555,445,795 (+1.14%)
Total Deaths Worldwide: 6,351,178 (+0.19%)
Total Vaccinations Worldwide: 11,771,247,172 (+0.16%)
Countries with the highest number of confirmed cases worldwide as of 4 a.m. ET*
US: 88,593,875 (+0.85%)
India: 43,639,329 (+0.28%)
Brazil: 32,896,464 (+1.25%)
France: 32,318,670 (+2.89%)
Germany: 29,025,760 (+2.22%)
UK: 23,088,054 (+0.64%)
Italy: 19,439,501 (+3.57%)
South Korea: 18,524,538 (+0.70%)
Russia: 18,192,863 (+0.12%)
Turkey: 15,180,444 (+0.38%)
Source: Johns Hopkins University
*Numbers change over seven days
Not already a subscriber?
If you would like to receive DailyChatter directly to your inbox each morning, subscribe below with a free two-week trial.
Support journalism that's independent, non-partisan, and fair.
If you are a student or faculty with a valid school email, you can sign up for a FREE student subscription or faculty subscription.
Questions? Write to us at hello@dailychatter.com.