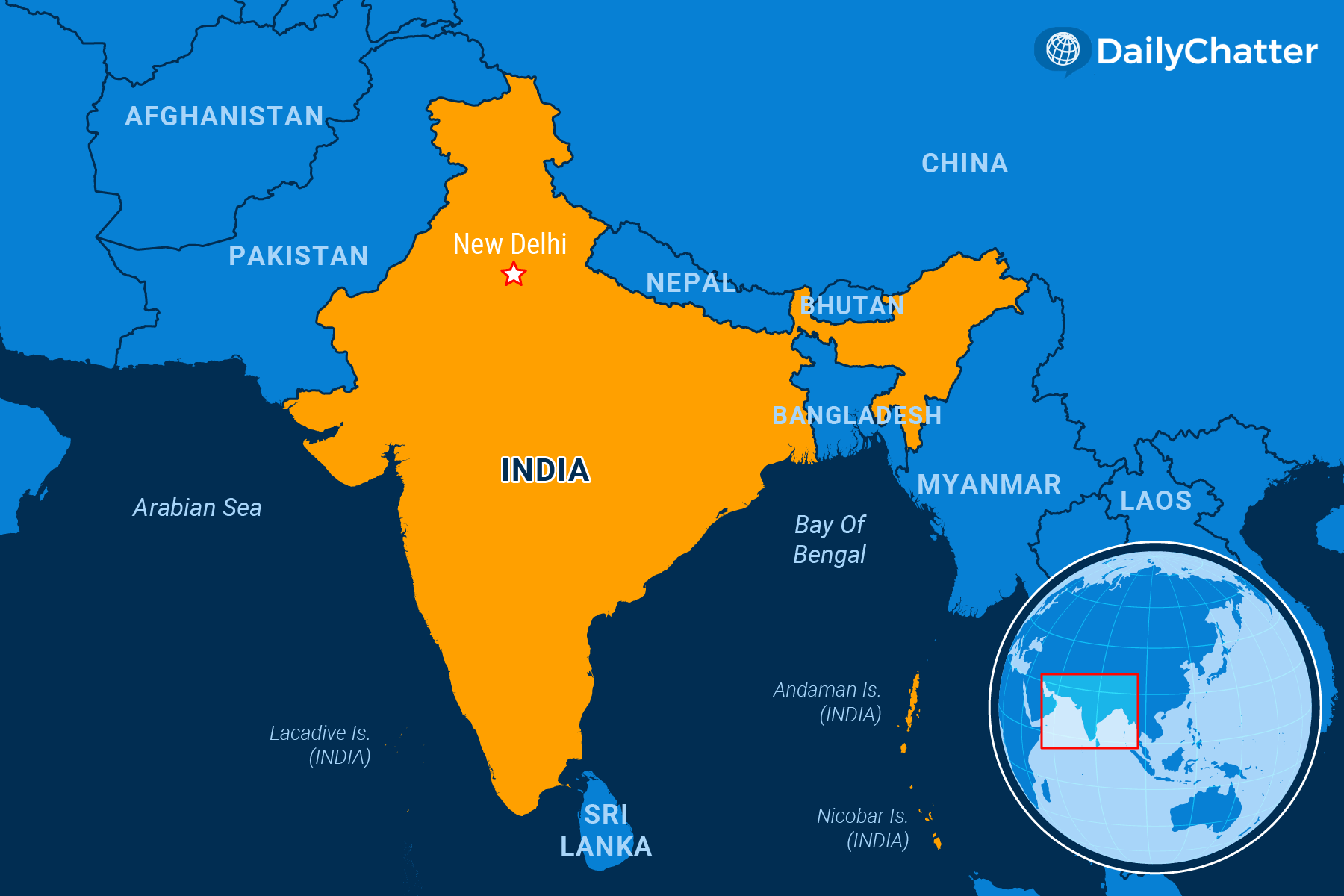 The World Today for June 30, 2022
Listen to Today's Edition
NEED TO KNOW
INDIA
Does India have a problem with Muslims?
Many say yes, after a recent political firestorm caused by high-ranking Hindu nationalists.
Earlier this month, Nupur Sharma, a spokeswoman for the ruling Bharatiya Janata Party of Prime Minister Narendra Modi, and other party officials made derogatory comments about the Prophet Muhammed. The comments kicked off a firestorm of violent demonstrations, reported CNN.
Even then, nothing happened until a group of Arab countries, including key Indian trading partners such as the United Arab Emirates, Qatar, Indonesia and Malaysia, condemned the statements and demanded action and apologies, party officials suspended Sharma and media spokesman, Naveen Kumar Jindal.
In India, a former British colony that has fought wars with its Muslim-majority neighbor Pakistan and has used the Indian military to suppress Muslim-backed civil society movements in the disputed territory of Kashmir, anti-Islamic sentiments have reached a high lately. Far-right, anti-Muslim pop songs that claim "India is for Hindus" and tell Muslims to "go back to Pakistan" have become common fare on the airwaves, Al Jazeera noted.
Modi has stoked anger against India's 200-million-strong Muslim community in order to capitalize on the outrage of voters who might see his premiership, falsely, as the only bulwark against Islam taking over the country, argued journalist and author Debasish Roy Chowdhury in Time magazine.
Celebrated Indian author Arundhati Roy has dubbed Modi's India a "Hindu fascist enterprise," added the Arab News. Speaking to the Wire, an India-based news website, she also warned that the prime minister's policies could break up the country, though she thought that most Indians didn't want that outcome from his rule.
Meanwhile, police have cracked down in the wake of the protests that erupted after Sharma's remarks, prompting accusations that Modi was using the outrage as an excuse for a draconian backlash against his Muslim critics. As Vice News reported, authorities demolished the home of activist Afreen Fatima a day after her father, another activist, was arrested for his role in the protests. Indian laws don't allow for such destruction but it tends to happen more frequently where the Bharatiya Janata Party controls local government.
Some who defend the BJP party noted that it did move to punish those statements. But they admit that kind of reaction is a first.
Others say it's just another example of India's ugly history of anti-Islamic politics, with more to come. "The diplomatic kerfuffle is unlikely to draw any long-term red lines around the Hindu right wing's anti-Muslim rhetoric," wrote journalist Bharka Dutt in a Washington Post opinion piece. "If anything, positions might become even more hardline."
Case in point: Delhi police arrested a prominent Muslim journalist on Monday, accusing him of insulting religious beliefs on social media, CNN reported.
Mohammed Zubair, co-founder of fact-checking website Alt News, which debunks misinformation in the Indian media, is a regular critic of Modi and the BJP, especially for their alleged crackdown on the rights of Muslims.
He was held overnight for violating two sections of the Indian Penal Code – they relate to maintaining religious harmony.
THE WORLD, BRIEFLY
Dark Truths, Bright Prospects
COLOMBIA
Colombia's Truth Commission presented this week its long-awaited final report on the country's decades-long civil conflict, which strongly urged the government to rethink its war on drugs and called for a "great peace," Al Jazeera reported Wednesday.
The report comes shortly after Colombia's historic presidential elections, which saw former leftist guerilla fighter, Gustavo Petro, win the presidency.
The findings were compiled by the Truth Commission which was set up shortly after the 2016 peace deal between the government and the Revolutionary Armed Forces of Colombia.
The report noted that the war began with a Marxist peasant uprising in 1964 that soon spread across the entire Latin American country over the course of nearly six decades. It added that the conflict deteriorated in the 1990s as a result of drug trafficking and the emergence of paramilitary groups, which frequently colluded with the military and politicians.
Meanwhile, the commission reported that more than 450,000 people were killed between 1985 and 2018, and at least 121,768 people disappeared. More than 55,000 individuals were kidnapped and the conflict displaced nearly eight million people between 1985 and 2019.
Chief among its proposals, the commission urged the government to end its militarized approach to drug policy, which prioritized prohibition over regulation.
It also recommended that authorities address the entrenched impunity for crimes in Colombia, saying there has been a lack of justice in cases related to the armed conflict. Lastly, it called for the full implementation of the 2016 peace deal and continuing talks with the National Liberation Army, Colombia's largest remaining rebel group.
Analysts and victims of the conflict said the commission's recommendations – if implemented – could bring Colombia closer to peace.
Truth Commission President Francisco de Roux urged the creation of a "great peace" and said he had faith in President-elect Petro's will to carry out the commission's recommendations.
Petro, who has pledged support for the 2016 deal, said the findings are necessary to end the cycles of armed violence and facilitate talks between the opposing sides.
No Buzzing Around
AUSTRALIA
An Australian state imposed a "bee lockdown" this week after detecting a deadly parasite in the country that could decimate bee populations, as well as threaten the honey and food production industries, the BBC reported Wednesday.
Last week, authorities in New South Wales (NSW) discovered the "varroa destructor" mite at a port near Sydney. Since then, the pest has been spotted in hives more than 60 miles away.
Officials said that the small parasite – the size of a sesame seed – can weaken and kill colonies of bees by feasting on them and transmitting viruses.
NSW authorities have implemented a series of biosecurity measures to curb the outbreak, including banning the movement of bees and hives. Any hives within six miles of infested locations will be destroyed, while those within 15 miles will be thoroughly inspected.
Farmer groups warned that if the outbreak spreads, it could cost the honey production industry about $48 million a year. They added that bee pollination is responsible for nearly a third of Australia's food output, including almonds, apples and avocados.
Australia was the only continent free of varroa mites, which are one of the biggest threats to bees worldwide. Previous detections of other kinds of varroa mites in Queensland and Victoria have been eradicated.
The Creaky Wheels
GERMANY
A German court sentenced a 101-year-old Nazi SS concentration camp guard to five years in prison over his involvement in the murder of more than 3,500 people during the Holocaust, CNN reported.
The court charged the man – only identified as Josef S. due to Germany's strict privacy laws – with aiding and abetting the killing of prisoners in the Sachsenhausen concentration camp near the German capital, Berlin.
While prosecutors could not directly link him to the deaths, the charges included involvement in the shooting of Soviet prisoners, as well as involvement in the murder of detainees through the use of poisonous gas, USA Today added.
Josef S. denied that he worked as an SS guard and his lawyer said that he will appeal the case.
The suspect is considered the oldest living person to be tried on charges stemming from the Holocaust period. Court spokeswoman Iris le Claire told CNN that the trial was very complex because the crimes took place a long time ago and the perpetrator is very old – all of which had "a mitigating effect on the sentence," she added.
Holocaust remembrance groups and Jewish organizations welcomed the verdict, despite the number of years it took to charge the man.
Sachsenhausen was built by prisoners and opened in 1936. About 100,000 of the 200,000 inmates that passed through the camp died there.
UKRAINE, BRIEFLY
DISCOVERIES
The Addiction Circuit
Scientists recently gained more insight into cigarette smoking addiction after studying the brains of stroke patients, New Scientist reported.
A research team analyzed the brain scans of 34 people who suddenly lost their nicotine cravings following a stroke or brain damage from a physical injury.
They then compared these scans with those of 69 patients who continued smoking even after a brain injury.
The team wrote in their paper that the ex-smokers experienced damage in one of these three areas in the brain: the dorsal cingulate, the lateral prefrontal cortex or the insula.
But this change of habit also occurred in patients that had damage to other regions of the brain with strong connections to the three areas – which scientists labeled as an addiction circuit.
Researchers saw that damage in this circuit was also linked to a lower likelihood of alcohol addiction after studying the scans of a separate group of 186 people with brain injuries.
However, they noted that the quitters didn't have any injury to the medial prefrontal cortex, which is located in the center of the forehead and is known to inhibit activity in the other three brain areas.
The research might help scientists utilize brain stimulation devices to assist patients to quit smoking, drinking, and other drugs.
One such device, which uses a technique called transcranial magnetic stimulation (TMS), has been approved in the US to help people quit smoking.
The authors believe the findings can help enhance the effects of TMS and help many more people become ex-smokers.
Covid Update, Editor's Note
We want to thank the many subscribers who wrote to us with their comments and suggestions about the Covid Update. We were very impressed by the hundreds who responded, many strongly urging us to continue publishing the coronavirus information. The final count was closely divided with a slight advantage to those who said COVID was still very much a force in the world and that we should continue to offer the Update. You argued with conviction that the Update was still meaningful and valuable to their lives. We read every single message that came in and have decided to continue to offer the Covid Update but effective next week, we'll do it on a weekly basis, something many of you recommended. The Covid Update will now appear every Monday morning with the percentage increases measured against the prior seven days. We'll continue to closely monitor Covid developments and report to you as needed. Thank you again for your engagement with DailyChatter.
The Editors
COVID-19 Global Update
Total Cases Worldwide: 546,390,255
Total Deaths Worldwide: 6,334,351
Total Vaccinations Worldwide: 11,734,636,480
Countries with the highest number of confirmed cases worldwide as of 4 a.m. ET*
US: 87,410,944 (+0.22%)
India: 43,452,164 (+0.04%)
Brazil: 32,206,954 (+0.00%)**
France: 31,151,971 (+0.40%)
Germany: 28,180,861 (+0.47%)
UK: 22,895,669 (+0.18%)
Italy: 18,438,877 (+0.52%)
South Korea: 18,359,341 (+0.05%)
Russia: 18,158,163 (+0.02%)
Turkey: 15,123,331 (+0.18%)
Source: Johns Hopkins University
*Numbers change over 24 hours
**Numbers have been adjusted by affected country
Not already a subscriber?
If you would like to receive DailyChatter directly to your inbox each morning, subscribe below with a free two-week trial.
Support journalism that's independent, non-partisan, and fair.
If you are a student or faculty with a valid school email, you can sign up for a FREE student subscription or faculty subscription.
Questions? Write to us at hello@dailychatter.com.