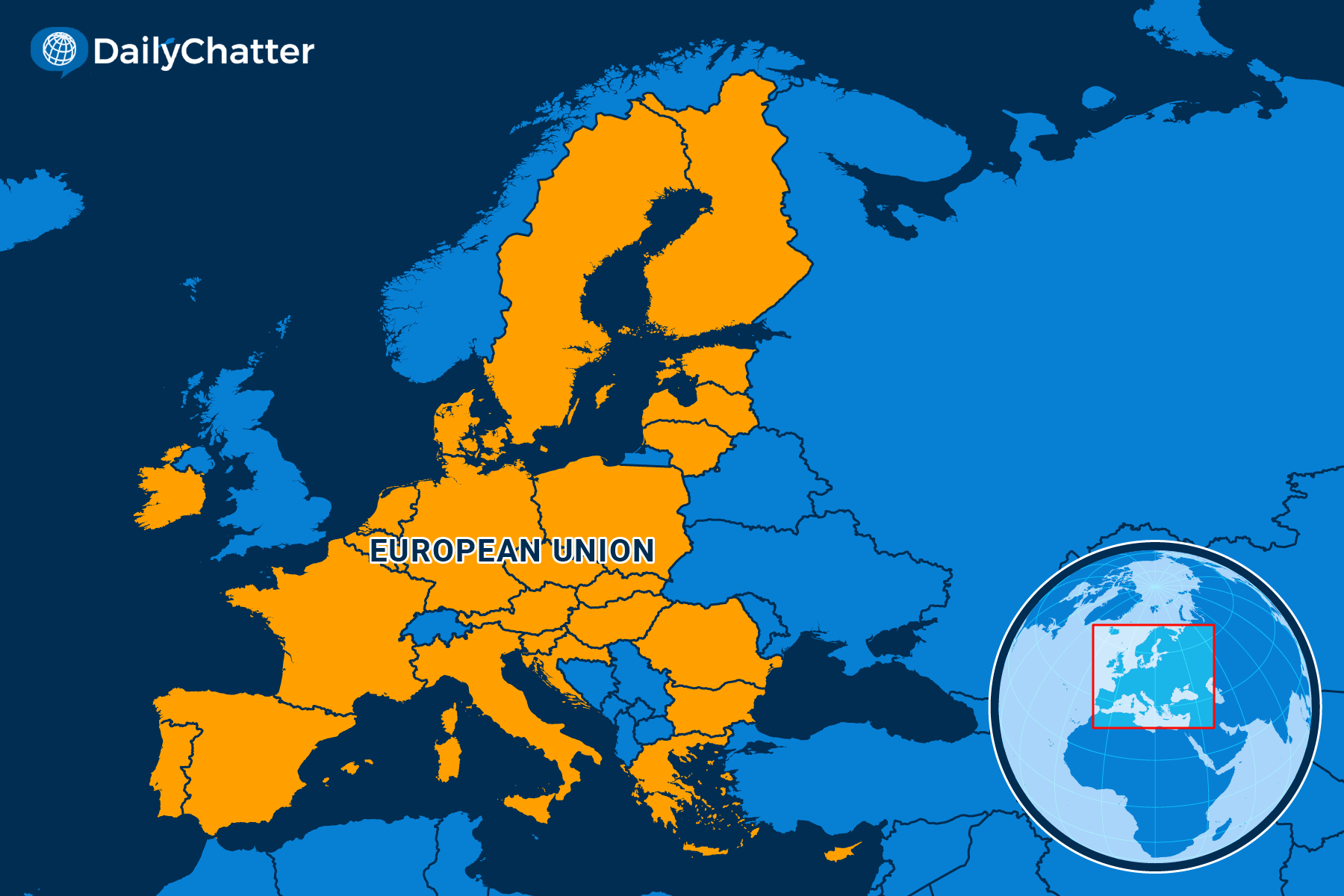 The World Today for May 25, 2022
Listen to Today's Edition
NEED TO KNOW
Cutting Edge, Blunted
EUROPEAN UNION
American serial entrepreneur Elon Musk's proposed purchase of social network Twitter has garnered a lot of headlines lately. But Musk's plan could hit serious roadblocks if he expects Twitter to operate in the European Union, among the world's three largest markets.
As the Associated Press recently reported, proposed new EU rules that aim to prevent disinformation, hate speech and other online issues would presumably complicate any American-style, free-market-like "hands-off" approach to regulating expression on the platform.
Musk, who has spoken to EU officials about the proposed new rules and his potential Twitter purchase, doesn't think the new law will present any problems, Reuters wrote. There's little doubt that they could create challenges for tech companies in general, though.
Last month, European lawmakers enacted the Digital Services Act (DSA) to impose new rules on tech companies that proffer misinformation and illegal content, goods and services on social media and via online commerce, CNN explained. The law even governs algorithms that recommend social media posts and products to users.
Tech companies with more than 45 million users – think Facebook and Google – would face tougher burdens to comply with the new rules. Among other responsibilities, these companies will need to explain to users how their algorithms work and provide data to researchers who can track how online risks are evolving, according to the Verge.
The EU's new law builds on the Digital Markets Act finalized in March. While the DSA aims to regulate content, this second law would reduce the market power of big (mostly American) tech companies and is intended to create a more competitive tech industry. Both laws are expected to come into effect next year, TechCrunch noted.
Meanwhile, European leaders are discussing a proposal to force tech companies to pay for the telecommunications infrastructure and facilities that allow them to make billions, Politico added.
In the New York Times, critics said the new rules would undermine innovation and competition and hurt American workers who benefit from the US tech industry.
Writers on the Washington Post's editorial board called on the US government to take action lest European officials solidify rules that will influence American companies without their input.
On the other side, advocates of the new rules believe Europe is saving democracy from big tech companies that want to make money irrespective of whether they exert a toxic influence on public debates. "The DSA leads a democratic resurgence that challenges the tech giants' vision for our future," a Time magazine think piece contended.
Some of those tech critics say it's a battle to determine whether companies and machines or humans are at the center of free societies.
THE WORLD, BRIEFLY
Conflicting Rules
ISRAEL/ WEST BANK
Israel will appeal a decision by a lower court this week in favor of three Jewish minors who prayed at Jerusalem's Al-Aqsa mosque compound and questioned a long-standing arrangement with Muslim authorities that prevents Jewish prayer at the contested holy site, Reuters reported.
Earlier this week, the Jerusalem Magistrate Court overturned an order by the Israeli police barring the three individuals for 15 days from the site – which is also known as the Temple Mount, the holiest site in Judaism.
Police said the teenagers prostrated themselves and recited the "Shema Yisrael" prayer, adding that the violators were endangering public order. But the court ruled that the appellants had not "(raised) worry of harm befalling national security, public safety or individual security."
The ruling challenges the decades-long "status quo": The previous arrangement has allowed non-Muslims to visit the compound as long as they refrain from religious rites.
Palestinian and Jordanian officials criticized the verdict, with Palestinian President Mahmoud calling it "a grave assault against the historic status quo … and a flagrant challenge to international law."
Israel's government said that "no change, nor is any change planned, on the status quo of the Temple Mount." It added that the ruling will be appealed to the higher Jerusalem District Court.
Meanwhile, the court's judge, Zion Saharay, underlined that his narrow verdict did not change the status quo and that police still had broad authority to keep order at the site, implying that they might continue to prevent Jewish prayer and penalize violators, according to the Times of Israel.
The recent ruling comes amid flaring tensions between Israelis and Palestinians in recent weeks. It also comes less than a week before the annual flag march through Jerusalem's Old City to commemorate Israel's conquest of the city in the 1967 Six-Day War.
The militant group Hamas, which controls the Gaza Strip, described the planned march as "adding fuel to the fire."
Laying the Foundations
HUNGARY
Hungarian Prime Minister Viktor Orban declared a state of emergency Tuesday, a move many critics fear will tighten his control of the European Union country, Bloomberg reported.
The declaration came shortly after Orban pushed through a constitutional amendment that allows his administration to rule by decree in instances when, for example, a neighboring state is at war.
The prime minister explained that the state of emergency was necessary because of the war in neighboring Ukraine, saying that such a move will allow him to use "all tools" of the state "to take action immediately." He added that his government will announce the first measures Wednesday.
The state of emergency comes a month after Orban and his Fidesz party won the Hungarian parliamentary elections in a landslide victory. Orban's party has dominated Hungarian politics since it first came to power in 2010.
The prime minister has clashed with the European Union on a number of issues, ranging from the rule of law, immigration and press freedoms. As a result, the bloc has moved to strip the EU nations of billions of euros in development funds if it fails to adhere to the union's democratic values. The Hungarian leader remains defiant.
Following Moscow's invasion of Ukraine, Orban has expressed opposition to an EU ban on Russian oil. Meanwhile, the populist leader gave a speech to foreign right-wing celebrities last week at an event in Budapest, where he told participants to "play by their own rules" in order to consolidate power.
Of Peace and Claims
ARMENIA/ AZERBAIJAN
Armenia and Azerbaijan agreed to set up a border commission this week, a move aimed at ending a decades-long dispute over the ethnic Armenian enclave of Nagorno-Karabakh, Al Jazeera reported Tuesday.
The move followed a meeting between Armenian Prime Minister Nikol Pashinyan and Azerbaijani President Ilham Aliyev in Brussels, aimed at creating a peace deal to resolve the conflict in the Nagorno-Karabakh region located inside Azerbaijan.
Turkish state media also reported that Aliyev and Pashinyan agreed to open the Zangezur corridor which would allow Azerbaijan to access its Nakhchivan exclave. The Azerbaijani leader intends to build motorways and rail lines through the corridor that would link Turkey with Russia via Azerbaijan.
In 2020, the two countries fought over the breakaway territory that had been under ethnic Armenian rule since the 1990s but is now recognized as part of Azerbaijan by the international community. Armenia lost control of sections of Nagorno-Karabakh when the conflict concluded with a Russian-brokered ceasefire.
European Council President Charles Michel said after the meeting that both parties had agreed to advance discussions on a future peace treaty.
Meanwhile, Pashinyan has been facing waves of mass protests in recent weeks after he said the international community wanted Armenia to "lower the bar" on ethnic Armenian claims to Nagorno-Karabakh. Many Armenians have accused Pashinyan of ceding too much territory to Azerbaijan.
UKRAINE, BRIEFLY
Ukrainian authorities claimed Tuesday that the decaying corpses of 200 people were discovered in the basement of a bombed-out apartment building in devastated Mariupol, the latest in a string of bleak discoveries since Russia's three-month invasion of Ukraine started in late February, USA Today reported. Meanwhile, Ukraine will begin investigating about 13,000 cases of alleged Russian war crimes, according to France 24.
Finland and Sweden will send delegations to Turkey on Wednesday to try to mitigate Turkish resistance to their NATO membership aspirations, Reuters noted. Turkey claims Sweden and Finland are harboring members of the violent Kurdistan Workers Party (PKK) and supporters of Fethullah Gulen, whom Ankara says planned a 2016 coup attempt.
Ukrainian President Volodymyr Zelenskyy approved legislation this week that would authorize his country to confiscate and sell the assets of anyone who support Russia's invasion, NPR wrote. Zelenskyy said the measure will strengthen Ukraine's war chest three months after Russia began a violent conflict with its neighbor.
The United States will close the last channel for Russia to repay billions of dollars in debt to international investors on Wednesday, making a Russian debt default for the first time since the Bolshevik Revolution all but certain, the Associated Press reported. The Treasury Department stated that it did not intend to extend the license that permitted Russia to continue paying its debt holders through American banks.
Russian forces are attempting to encircle major cities in Ukraine's eastern Donbas area in a fresh onslaught, the Hill noted. The cities of Lysychansk, Rubizhne and Sievierodonetsk are located in and around the Luhansk region, which, along with the Donetsk region, has seen fighting since 2014 involving Russian-backed separatist forces. British intelligence warned that if Russian troops seize Sievierodonetsk, Russia would effectively bring Luhansk under Moscow's control.
Former US Secretary of State Henry Kissinger said on Monday that Ukraine should relinquish land to Russia to help stop the invasion, a position most Ukrainians oppose as the war approaches its fourth month, according to the Washington Post. Speaking at the World Economic Forum in Davos, Switzerland, Kissinger encouraged the US and the West to avoid an embarrassing setback for Russia in Ukraine, saying that doing so would jeopardize Europe's long-term stability.
DISCOVERIES
Moon Blooms
Plants can grow on the moon but some tinkering is needed for vegetation to thrive, according to a new study on lunar soil.
University of Florida researchers recently grew small plants using lunar rock and soil samples taken from the Apollo missions decades ago, the Washington Post reported.
NASA provided the research team with 12 grams of soil – four each from the Apollo 11, 12 and 17 missions – which had never been exposed to Earth's atmosphere or water.
The team tried to plant seeds of the fast-growing thale cress but found that the samples were extremely hydrophobic – they repelled water – and lacked nutrients. To resolve this, they combined the extraterrestrial soil with a nutrient solution.
The plants then germinated and began to sprout leaves even though some of them struggled: Plants planted in samples collected from the Apollo 11 mission had the toughest time growing, for example.
Even though they were edible, the researchers noted that the plants disliked lunar soil and their roots turned out "more bent and gnarly."
Still, the authors concluded that while lunar soil is "not a benign growth substrate," it could still be used by astronauts in the future to attempt plant production on the moon, even though it would require a lot of work due to its lack of numerous minerals found on earth.
"I think it's amazing that the plant still grew," co-author Robert Ferl said. "Right, it's stressed, but it doesn't die. It doesn't fail to grow at all. It adapts."
COVID-19 Global Update
Total Cases Worldwide: 526,708,970
Total Deaths Worldwide: 6,280,440
Total Vaccinations Worldwide: 11,482,095,734
Countries with the highest number of confirmed cases worldwide as of 4 a.m. ET*
US: 83,505,417 (+0.14%)
India: 43,142,192 (+0.005%)
Brazil: 30,836,815 (+0.11%)
France: 29,583,616 (+0.11%)
Germany: 26,159,106 (+0.19%)
UK: 22,455,392 (+0.03%)
Russia: 18,034,423 (+0.02%)
South Korea: 18,017,923 (+0.13%)
Italy: 17,288,287 (+0.18%)
Turkey: 15,065,524 (+0.01%)
Source: Johns Hopkins University
*Numbers change over 24 hours
Not already a subscriber?
If you would like to receive DailyChatter directly to your inbox each morning, subscribe below with a free two-week trial.
Support journalism that's independent, non-partisan, and fair.
If you are a student or faculty with a valid school email, you can sign up for a FREE student subscription or faculty subscription.
Questions? Write to us at hello@dailychatter.com.