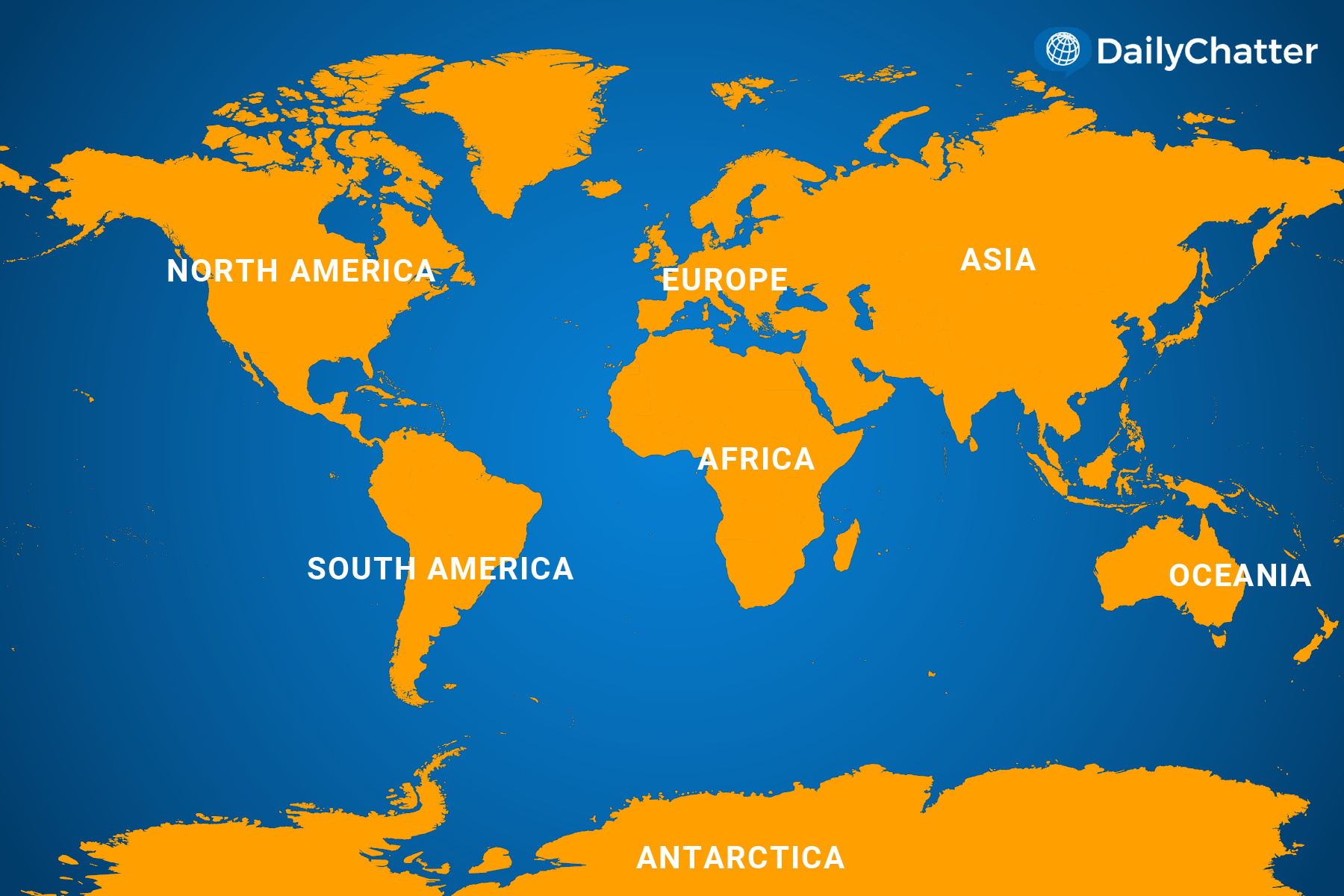 The World Today for May 18, 2022
Listen to Today's Edition
NEED TO KNOW
The Forever-war
WORLD
Some Ukrainian women in Poland, refugees from their country's war against Russia, want to have abortions. But Poland has some of the most restrictive abortion laws in Europe. According to the United Nations High Commissioner for Refugees, Poland's rules fall short of the standards that the refugees should enjoy in their host country under international law.
"(Victims of sexual violence) need counseling and they need assistance," Assistant High Commissioner for Protection Gillian Triggs told Reuters. "In some cases, they will need abortions."
Meanwhile, in El Salvador, a woman received a 30-year prison sentence on homicide charges under anti-abortion laws after losing her baby during her pregnancy in a medical emergency, reported CBS News.
And as the Guardian wrote, citing the Guttmacher Institute and the Center for Reproductive Rights, 92 percent of African women have restricted access to abortion, and the lives of 15,000 women could be saved annually on the continent if they had better access to safe abortion procedures.
These countries are not outliers these days even as the trend in Europe and elsewhere has been to soften or lift restrictions on abortions, USA Today explained. In deeply Catholic Latin America, in particular, formerly draconian rules against abortion have given way to lesser punishments or complete legalization. Some Middle Eastern governments have also softened their approach to abortion slightly, added Haaretz.
In Colombia, a socially conservative Catholic country where women were not granted the vote until 1954, abortions were illegal until 2006. Since then, National Public Radio reported, anti-abortion laws have slowly loosened. In February, the Colombian Supreme Court legalized abortion for the first 24 weeks of pregnancy. Now the country has some of the most progressive laws on abortion in Latin America.
It would be incorrect, however, to think that these legislative victories for pro-choice forces in Colombia reflected a wholesale change in public opinion in the South American country. Anti-abortion activists took to the streets to protest. Colombian President Ivan Duque condemned the decision. "Five people cannot tell an entire nation something so atrocious — that a life can be cut off at six months," the president said.
Meanwhile, as the fight over abortion heats up in the United States, each side in the debate knows that eliminating the right to abortions in the country would help or hurt their corresponding efforts in Latin America and beyond, argued Washington Post columnist Ishaan Tharoor.
It's a worldwide edge issue.
THE WORLD, BRIEFLY
A Nod Left
FRANCE
French President Emmanuel Macron picked Elisabeth Borne as the country's new prime minister this week, an appointment many observers described as an effort to attract left-leaning voters ahead of next month's legislative elections, the Washington Post reported.
Borne's selection marks the second time a woman has been appointed as France's prime minister. Following her appointment, she dedicated the honor "to all the little girls…follow your dreams."
Borne previously served as the head of three ministries during Macron's first term. Although deeply rooted in left-wing politics, Borne is also respected among the center-right for having challenged France's powerful unions.
Analyst Vincent Martigny described Macron's pick as "a sort of continuity" but also a message to the left that he is "not completely hinging on the right."
Last month, Macron won France's presidential elections by uniting a broad but fragile alliance of center-right and left-leaning voters against his far-right rival Marine Le Pen, many of whom expressed lukewarm support for the incumbent. However, he faces a major challenge against leftist parties in the June elections.
It's unclear if Borne's appointment will appeal to left-leaning voters: During her tenure as transport minister, Borne pushed to slash benefits for railway employees, a major force in France. Even though France's unemployment fell during her term, she received criticism from the left over unemployment benefit cuts.
Political observers also noted that Borne is not viewed as a skilled campaigner, which could limit her influence in the upcoming elections.
Ties Still Bind
CUBA
Cuba welcomed a decision by the United States this week to ease a series of longstanding restrictions on travel, family reunification and remittances, a move that US officials said aims to support "Cubans' aspirations for freedom," the Washington Times reported.
On Monday, the Biden administration removed a number of restrictions imposed by former President Donald Trump on Cuba.
The changes included the reinstating of the Cuban Family Reunification Parole Program, which allows certain US citizens and permanent residents to apply for "parole" for family members who remain in Cuba. US authorities will also permit certain types of travel, including group "people-to-people" and educational travel to Cuba, as well as trips for professional reasons and research.
Individual "people-to-people" travel, however, will not be allowed.
Another major change is the lifting of a $1,000 per-quarter limit on remittances sent by Cuban nationals in the US to their family members in Cuba. The move is aimed at supporting Cuban entrepreneurs.
Cuban officials called the changes "a limited step in the right direction" but added that they don't "modify the blockade or the main measures of economic siege adopted by Trump," according to USA Today.
The previous restrictions and the impact of the coronavirus pandemic have strained Cuba's economy, causing shortages and power outages.
The economic situation prompted thousands of people to demonstrate against the government last year, protests described as the island's largest in decades.
Even so, the communist government responded by launching a severe crackdown on protesters. According to nongovernmental groups, about 1,400 individuals were arrested and 500 have been sentenced to as much as 20 years in jail for vandalism or sedition.
A Loss, a Slap
GERMANY
Germany's center-right opposition scored a big win during legislative elections in the country's most populous state, underscoring another loss for the center-left Social Democratic Party (SPD) of Chancellor Olaf Scholz, the New York Times reported.
Results showed that the Christian Democratic Union (CDU) won almost 36 percent of the vote, while the SPD came second with 27 percent during Sunday's elections in North-Rhine Westphalia.
Meanwhile, the Greens gained 18 percent of the vote, while the pro-business Free Democrats gathered less than six percent. The two parties are part of Scholz's governing coalition.
The loss in North-Rhine Westphalia – historically an SPD stronghold – marks another worrying trend for the party, which has come under fire recently over Scholz' indecisive approach toward the conflict in Ukraine. The SPD also saw major losses in another state election earlier this month, while the CDU saw a surge.
Analysts and pundits have described the losses as "a historic slap." They added that the results show that the SPD appears to be "playing more of a supporting role in the coalition," instead of a decisive one.
While the state election will not directly affect national politics in Germany, it adds more pressure on the chancellor to keep his "Traffic Light" coalition stable and the Social Democratic brand strong.
UKRAINE, BRIEFLY
Ukraine ordered forces holding Mariupol's final enclave to cease fighting, effectively handing control of the southeastern port city to Russia after a violent months-long siege that came to symbolize the brutality of the Kremlin's assault and the resilience of the Ukrainian resistance, NBC News reported. Meanwhile, the Russian parliament is proposing to prohibit the exchange of Russian prisoners of war for captured soldiers of Ukraine's Azov regiment, according to Al Jazeera.
Finland and Sweden formally filed for NATO membership Wednesday, a move that, if granted, would profoundly reshape Northern Europe's security picture and provide the alliance with a vital edge against Russia in the aftermath of Moscow's invasion of Ukraine, the Wall Street Journal wrote. The move came a day after Finnish lawmakers unanimously approved NATO membership as a deterrence to Russian aggression, France 24 said. Meanwhile, Russia expelled two Finnish diplomats in retaliation for Finland's decision to expel a similar number of Russian diplomats in April, Radio Free Europe reported.
The International Criminal Court announced the largest field deployment of forensic and investigative experts to Ukraine, a team that will investigate war crimes in the country, CNN wrote.
DISCOVERIES
Thirsty Deities
Many people pray for rain but the residents of a town in southern Mexico have taken this to a new level, fighting each other to appease their rain deities, Agence France-Presse reported.
For centuries, Zitlala's citizens have been engaging in a bloody indigenous ritual every year known as Atsatsilistli.
The violent tradition sees locals donning tiger costumes and whipping each other into submission. The blood spilled from the scuffle is considered an offering to Tlaloc, the Aztec god of rain.
"They say it's a drop of blood for a drop of rain," said Karina Vicente, a 22-year-old student who is participating in the ritual for the first time.
The centuries-old ritual begins with residents splitting into two groups and dancing under the hot sun to the rhythm of banda, a genre of Mexican music.
Then contestants duke it out for about five minutes, while spectators watch. Referees also watch that participants follow the rules.
At first, only men could participate in the ritualistic melee but recently, women began making their offerings to their thirsty deity.
"Now there's equality," noted resident Cleofas Cojito. "There isn't so much machismo anymore."
The purpose of the tradition is to ensure that the rainy season begins punctually, which is important for a community that relies on corn and other crops.
Watch here how Tlaloc's thirst is quenched.
COVID-19 Global Update
Total Cases Worldwide: 524,674,164
Total Deaths Worldwide: 6,281,271
Total Vaccinations Worldwide: 11,422,173,485
Countries with the highest number of confirmed cases worldwide as of 4 a.m. ET*
US: 82,727,056 (+0.14%)
India: 43,127,199 (+0.004%)
Brazil: 30,701,900 (+0.00%)**
France: 29,424,812 (+0.15%)
Germany: 25,890,456 (+0.28%)
UK: 24,329,632 (+8.69%)**
Russia: 18,002,493 (+0.02%)
South Korea: 17,861,744 (+0.18%)
Italy: 17,116,550 (+0.26%)
Turkey: 15,057,184 (+0.01%)
Source: Johns Hopkins University
*Numbers change over 24 hours
**Numbers have been adjusted by affected country
Not already a subscriber?
If you would like to receive DailyChatter directly to your inbox each morning, subscribe below with a free two-week trial.
Support journalism that's independent, non-partisan, and fair.
If you are a student or faculty with a valid school email, you can sign up for a FREE student subscription or faculty subscription.
Questions? Write to us at hello@dailychatter.com.