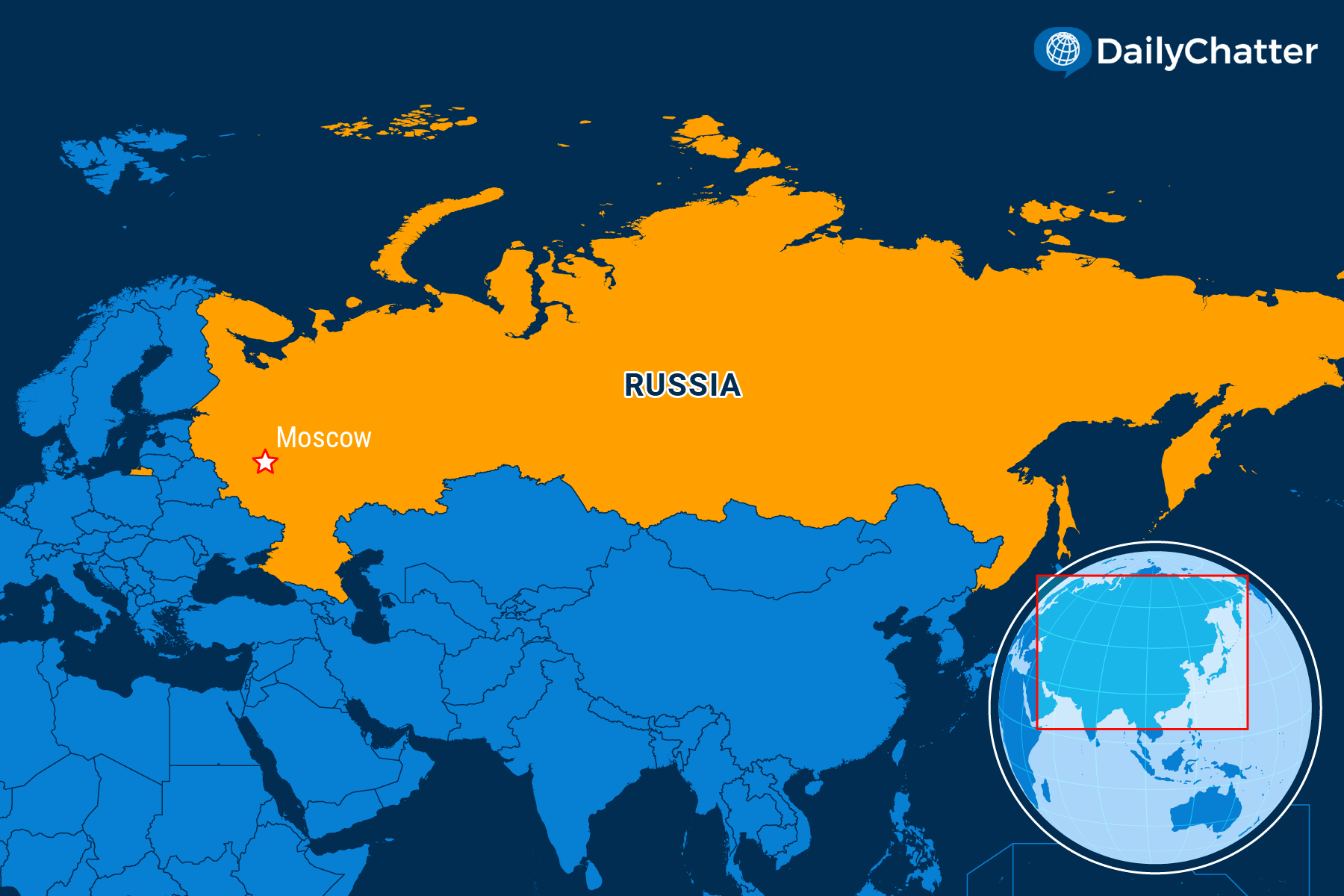 The World Today for May 17, 2022
Listen to Today's Edition
NEED TO KNOW
All Hot on the Cyber Front
RUSSIA
On May 9, as Russian soldiers, tanks and other vehicles paraded through the Red Square to celebrate the Soviet Union's victory over Nazi Germany in World War II, the Russian news website Lenta.ru was running headlines like "Putin Unleashed One of the Bloodiest Wars Of the 21st Century,"  "Putin Has Turned Into a Miserable Dictator and Paranoiac," and "It's Easy To Cover Holes In The Economy With War. Putin Must Go Away," noted Radio Free Europe.
The outlet wasn't hacked, per se. Rather, journalists at the website wrote the headlines to protest Russian President Vladimir Putin's invasion of Ukraine. But the incident highlighted how, as the information war on the cyber front was as hot as ever, Russia was arguably faring as poorly as it has been with its conventional troops, Insider reported.
Russia's cyberwarfare capabilities have long enjoyed a formidable reputation. As the Washington Post detailed, however, its digital and physical infrastructure has come under withering attacks since its invasion of Ukraine in late February. Many major Russian government agencies and companies have had sensitive information made public or systems disrupted.
These setbacks are occurring partially because major hacking organizations like Anonymous have launched attacks against Russia in response to the invasion, as Fortune described. But they are just one of many so-called "hacktivist" groups who have rallied around Ukraine and targeted Russian systems, added Reuters.
Hacktivists exploited holes in computers running Windows XP operating systems in Belarus, for example, to cause chaos for Russian military commanders transporting troops through the East European country's rail network, Computer World explained.
Domestically, Russian officials are having trouble manipulating information. Russian citizens have flocked to virtual private networks (VPNs) to bypass state limits on Internet communications that might relate forbidden coverage of the war that doesn't align with the Kremlin's public relations strategy, reported Al Jazeera.
To say that Russia has scored no wins in the cyberwar involving Ukraine would be wrong, of course. The country was already launching cyberattacks against Ukraine in January, noted the Independent. Among their successes before the invasion, for example, was when Russian hackers took out a Ukrainian satellite-based internet system, crippling information in the country as Russian troops planned their advance, wrote the National Interest.
Cyberattacks against Britain alone have also increased by more than 70 percent since the war began, wrote the Financial Times. The US has also been investing big time in cyberwarfare capabilities in recent years to ward off attacks from Russia and others, Bloomberg added.
The good news is that Russia can't simply dominate the cyber battlefield. The bad news is that nobody else appears to be able to do so, either.
THE WORLD, BRIEFLY
A Soft Message
LEBANON
Lebanon's militant Hezbollah group and its allies appeared to have suffered significant losses in Sunday's parliamentary elections, a vote that comes as a severe economic crisis has plunged the majority of the population into poverty, the Associated Press reported Monday.
Preliminary returns showed that rivals of the Iran-backed group and its allies secured more seats and ousted some of Hezbollah's traditional partners from parliament. The biggest winners appeared to be the Christian right-wing Lebanese Forces party, which was projected to win at least 20 seats in the 128-seat legislature.
Among the winners were also many independent candidates, including those from the 2019 protest movement: They secured more than 10 seats, a landmark win considering they entered the race as a fragmented bloc while facing intimidation and threats from mainstream political groups.
Analysts say Hezbollah and its main Shiite ally, the Amal group, will likely retain the 27 seats allocated to their sect, despite potentially losing the 71-seat majority it had held with its partners since 2018. In Lebanon, each of the major groups is allocated seats and positions in a complicated power scheme that was designed to retain harmony between ethnic and religious groups.
Observers noted that the results deliver a strong message to Lebanon's ruling political class, who have held on to power despite a devastating economic collapse.
Still, others said the results indicate a deeply polarized parliament with lawmakers likely finding it difficult to reach a consensus, including forming a new government and passing reforms needed to begin Lebanon's financial recovery.
Lebanon has been dealing with a major economic crisis since 2019, which sparked massive anti-government protests in the country. The situation has worsened because of the coronavirus pandemic, as well as a 2020 explosion in the capital that killed more than 200 people and destroyed parts of Beirut.
Killing Under the Influence
CANADA
Canada's top court ruled this week that defendants charged with violent crimes can use extreme intoxication as a defense, a verdict that has raised concerns among women's advocacy groups, Reuters reported.
The Supreme Court said that a 1995 federal law that banned the use of the defense was unconstitutional and violated Canada's Charter of Rights and Freedoms. The decision means that defendants accused of crimes such as homicide and sexual assault cannot be held criminally responsible because their actions were involuntary as a result of taking drugs or alcohol.
Justice Nicholas Kasirer said that parliament has additional options for addressing severe inebriated violence.
The ruling arose after judges were asked last year to review the constitutionality of the 1995 legislation in three separate cases. Following its decision, the Supreme Court said a trial can be ordered in one of the cases while respectively restoring and upholding acquittals in two others.
Federal Justice Minister David Lametti said the government was reviewing the ruling, adding that the decision "does not apply to the vast majority of cases."
The matter of extreme intoxication has divided Canadian courts but women's rights groups worry that a law banning the use of such a defense is needed to protect women and children as violence disproportionately affects them.
The Comeback Kid
SOMALIA
Somalian lawmakers elected former President Hassan Sheikh Mohamud as the country's tenth president Monday, following a long-delayed vote as the Horn of Africa nation grapples with a major drought and an ongoing Islamist insurgency, CNN reported.
Mohamud defeated outgoing President Mohamed Abdullahi Mohamed – also known as Farmajo – and is the first Somalian leader to be elected twice as the country's head of state. He previously served as the country's president between 2012 and 2017.
The elections were delayed for more than a year because of a dispute between Farmajo and Prime Minister Mohamed Hussein Roble over elections which ended up with Farmajo suspending Roble, prompting international calls for calm and fears of political violence.
The new leader will now inherit a country that is facing its worst drought in decades and dealing with rising costs of living, and an insurgency: Somalia for years has been fighting al-Shabab militants, an al Qaeda affiliate, which has been trying to topple the central government and establish a rule based on its strict interpretation of Islamic law.
Mohamud had previously criticized Farmajo's inability to quash al-Shabab, which has continued to launch attacks across the country, including the capital, Mogadishu.
Earlier this month, the militant group attacked a major military base housing African Union forces in Mogadishu, killing a number of Burundian peacekeepers.
UKRAINE, BRIEFLY
DISCOVERIES
Breed Profiling
A chow-chow might not always be aloof with strangers and a golden retriever isn't automatically inclined to be friendly, according to a new and vast study on canine behavior that said a dog's personality is not strictly determined by its breed.
A research team collected survey data from owners of more than 18,000 dogs and analyzed the DNA of more than 2,100 pooches to determine if breed and behavior were related, the Los Angeles Times reported.
But the findings showed that the breed explained less than 10 percent of the variation in behavior among the pets. The team came across different responses when owners of purebred dogs and mixed ones – known as mutts – answered questions about their animals' behavior.
For example, owners of purebred golden retrievers would describe their pets as friendly toward strangers – meaning they stuck to preconceived descriptions associated with the breed's reputation. On the other hand, owners of breeds with golden retriever heritage were no more likely than owners of mutts with no golden retriever DNA to describe their pups as unafraid of strangers.
Instead, the researchers posited that a dog's age and gender were often far better predictors of its behavior. They added that while physical traits were strongly inheritable, behavior was determined by a complex mix of genetic and environmental factors in which breed plays an almost insignificant role.
Even so, the American Kennel Club – which holds the biggest registry of purebred dogs in the United States – disagreed with the conclusions.
Still, dog breeding historians contended that throughout time, breeders' preferences for specific physical qualities often came at the expense of original behaviors.
"(The study) certainly will make a lot of people stop and think about dogs a bit differently," said Danika Bannasch, a specialist in animal genetics who was not involved in the study.
COVID-19 Global Update
Total Cases Worldwide: 522,070,543
Total Deaths Worldwide: 6,267,245
Total Vaccinations Worldwide: 11,413,483,199
Countries with the highest number of confirmed cases worldwide as of 4 a.m. ET*
US: 82,613,620 (+0.18%)
India: 43,125,370 (+0.004%)
Brazil: 30,701,900 (+0.04%)
France: 29,381,085 (+0.02%)
Germany: 25,818,405 (+0.34%)
UK: 22,385,203 (+0.11%)
Russia: 17,998,438 (+0.02%)
South Korea: 17,830,429 (+0.20%)
Italy: 17,071,649 (+0.08%)
Turkey: 15,055,576 (+0.01%)
Source: Johns Hopkins University
*Numbers change over 24 hours
Not already a subscriber?
If you would like to receive DailyChatter directly to your inbox each morning, subscribe below with a free two-week trial.
Support journalism that's independent, non-partisan, and fair.
If you are a student or faculty with a valid school email, you can sign up for a FREE student subscription or faculty subscription.
Questions? Write to us at hello@dailychatter.com.