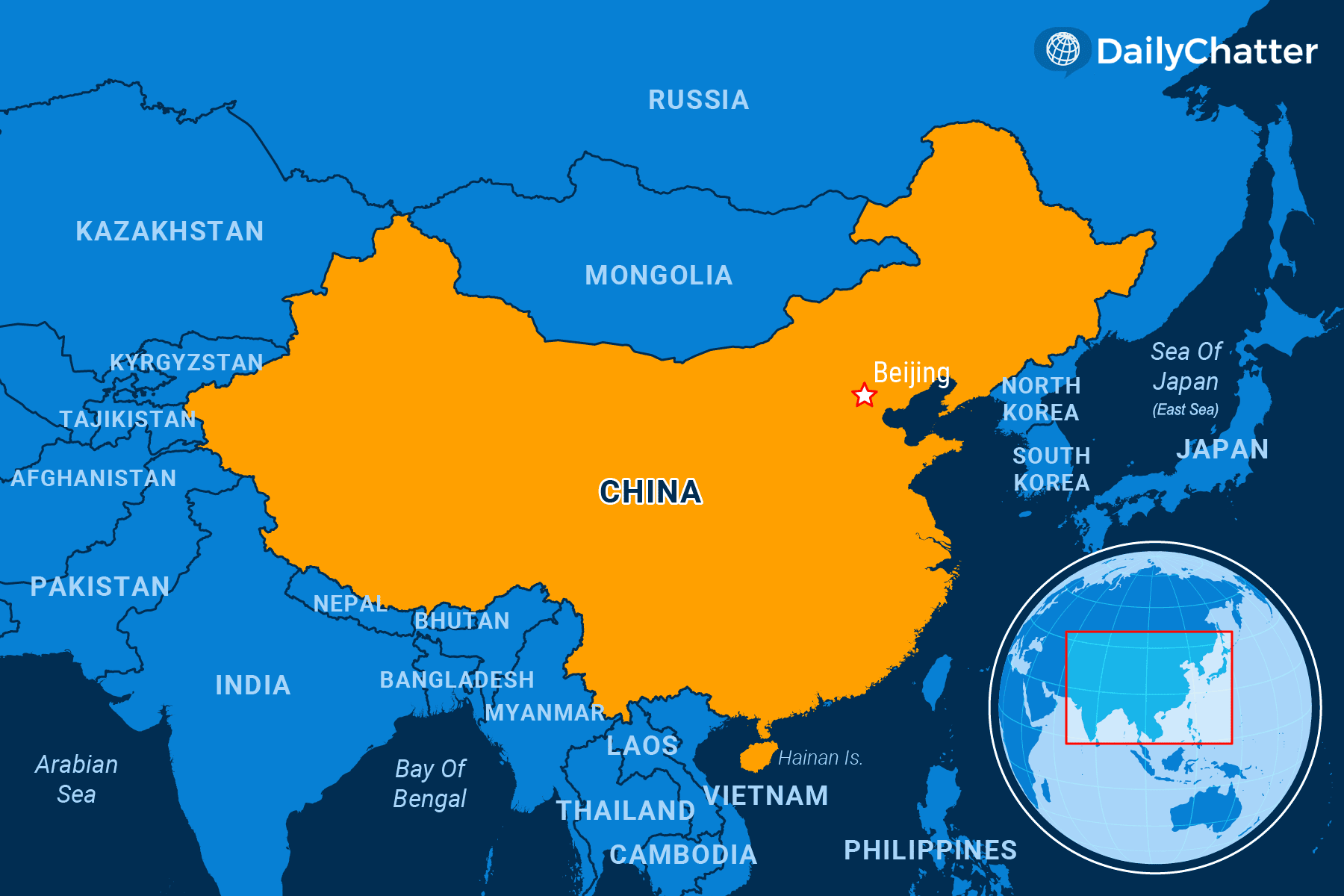 The World Today for May 16, 2022
Listen to Today's Edition
NEED TO KNOW
Home Alone
CHINA
A 13-year-old Chinese boy was home alone for 66 days in Kunshan in eastern China while his parents got caught up in a coronavirus lockdown in Shanghai. As the South China Morning Post reported, the boy took care of himself as well as his family's dog and cat. The boy's parents organized food deliveries for him but those visits stopped in April for several weeks when officials imposed a lockdown on Kunshan, too.
Stories like this one are proliferating as Chinese President Xi Jinping presses on with his "zero covid" strategy that aims to eliminate the coronavirus in the country. The draconian lockdowns, forced detentions based on close contacts, even when people test negative, and lack of services like food deliveries for folks in quarantine has frustrated citizens, wrote Reuters.
Videos have circulated showing people scuffling against hazmat suit-wearing public health officials and police officers who are ordering them to comply with the government's orders, CNN added.
And earlier this month, internet users in China overwhelmed censors with a six-minute viral video called, "Voices of April" that aired footage and audio recordings of some of the most desperate moments of the lockdown, the Washington Post reported. Other videos that briefly aired online included footage of residents banging pots and pans in protest of food shortages and musicians playing "Do You Hear the People Sing" from the musical Les Misérables.
Meanwhile, botanists in Shanghai have urged hungry residents stuck inside their homes not to dig up roots and other plants around their apartment complexes lest they poison themselves. "It was eerily reminiscent of the desperate times of the Great Leap Forward, a period when China saw mass famine from 1959-1961 when the bark was stripped from trees by starving people," explained Foreign Policy magazine.
Xi's zero Covid-19 policy has ramifications that reach far beyond China, too. As Axios explained, much of the world depends not only on Chinese factories to make and export goods but also on Chinese customers to buy and import stuff.
The overheating post-pandemic economy, the Russian invasion of Ukraine and the economic impact of locking down Shanghai, Beijing and other cities in China have taken a toll on global supply chains, according to CNBC. Slumping demand in China has suppressed copper prices worldwide, for example. A drop-off in Chinese consumption has even put downward pressure on oil prices late last month, Al Jazeera added, even as the cost of oil skyrocketed.
An open question is whether the crisis will undermine Xi. Covid-19 might have helped the Chinese leader focus on domestic issues rather than on his closeness with Russian President Vladimir Putin. But, as the Diplomat noted, the lockdowns, along with border clashes with India, tensions over Taiwan, criticism of China's policies in the South China Sea and a generally slowing economy have put enormous pressure on Xi to find a way back to health, security and prosperity.
Whether the lockdowns prove to be worth it is an open question. Some believe, however, that it might have already cost Xi by weakening his hold on the country.
THE WORLD, BRIEFLY
Laid to Unrest
ISRAEL/ WEST BANK
Israeli police and Palestinian mourners clashed over the weekend during the funeral of a prominent Palestinian-American journalist, a death that has already inspired international condemnation and calls for an investigation, the Wall Street Journal reported.
The clashes broke out over the killing of Al Jazeera correspondent Shireen Abu Akleh, who died last week during an Israeli military raid on the West Bank. Her death became the latest flashpoint in escalating tensions between Israelis and Palestinians.
On Friday, Abu Akleh's casket was scheduled to be transported in a vehicle to a Catholic Church in Jerusalem. Israeli authorities said that Abu Akleh's family and police had agreed beforehand on the procession and route.
But as her body was being loaded into the hearse, a large group of Palestinian mourners tried to stop the vehicle and began carrying her coffin on their shoulders. Israeli riot police intervened, which resulted in a violent melee that almost caused Abu Akleh's coffin to fall to the ground.
Once the violence subsided, the casket was then placed in the hearse and funerary processions continued, the Washington Post noted.
Israeli officials said the mourners were planning to "carry the coffin on an unplanned procession," adding that they began an investigation into the clashes.
Still, the killing and resulting clashes have sparked a diplomatic crisis with the United States, which criticized Israeli police tactics and called for an investigation. The United Nations also condemned the death of the journalist and urged a probe.
Palestinian officials have blamed Israel, saying the journalist was killed by Israeli gunfire. Israel initially implicated Palestinian militants but later said that it wasn't possible to determine who exactly shot Abu Akleh.
Meanwhile, Palestinian authorities have refused demands by Israel to share ballistic and forensic evidence, saying Israeli officials could not be trusted to conduct an impartial investigation.
At the same time, international diplomats are attempting to negotiate a joint or shared probe, which might include specialists from a neutral third country.
The Big Shrug
VENEZUELA
Venezuela is planning to attract private investors to pump money into its essential but crippled state-run firms, a move analysts consider a major reversal after the country's socialist government seized them years ago, the Associated Press reported.
The government will begin offering five to 10 percent stakes in companies ranging from telecoms and internet services providers to petrochemical producers this week. President Nicolas Maduro said Venezuela needs the capital for the development of public companies.
His comments underscored a major U-turn from the efforts of his predecessor, the late President Hugo Chavez, who nationalized numerous companies in an effort to transform Venezuela into a socialist country.
The move could mark the first step toward returning the firms to private hands. But Maduro's announcement did not clarify specific details about the sale, including share prices.
Analysts also questioned exactly who would purchase a minority stake in Venezuelan companies that have suffered from years of neglect and mismanagement. Some suggested that investors tied to the government could opt for such a move: They described this as a scenario similar to post-Soviet reforms in which a large number of state-owned companies were privatized.
Venezuela is currently facing a social, economic and humanitarian crisis exacerbated by plummeting oil prices and sanctions.
Government supporters and critics have continuously complained about poor government services. Analysts said the proposed changes are "largely forced by the circumstances but also largely fueled by political survival."
Duty Bound
INDIA
An Indian couple sued their son for almost $650,000 this week, demanding he and his wife either produce a grandchild by the end of the year or pay the full amount, Agence France-Presse reported.
Parents Sanjeev and Sadhana Prasad said they had exhausted their savings by raising and educating their son, a pilot, adding that they paid about $65,000 for his training in the United States.
The couple also paid for their son's wedding and a car worth $70,000 in 2016. However, they noted that he and his wife have not produced a grandchild in six years of marriage.
The elder Prasads said they were facing "immense mental harassment," according to Sky News.
The son and his wife have not commented on the matter.
Meanwhile, the parents' lawyer said the case will be taken up for hearing by a court in northern India this week. He added that the case was the first of its kind in the state of Uttarakhand and probably the country.
India has a strong family system with many generations and relatives living under the same roof. However, this trend has begun to shift in recent decades with younger couples moving away from their parents to work rather than focusing on having children and staying at home.
UKRAINE BRIEFLY
DISCOVERIES
The New Meat
Scientists recently discovered that deforestation could be drastically reduced if people start eating meat made out of fungi, the Guardian reported.
In a new study, a research team described how this type of meat is made from microbial protein, which can be produced from different organisms, including bacteria. The protein is made in warm bioreactors with the microorganisms fed sugar. Over the past decades, companies have been able to produce microbial protein using fungi, one of the main sources on the market.
Using computer models and different projections, the team found that deforestation would decline by 56 percent if humanity replaced about 20 percent of beef with the novel meat. They also observed that the substitution would result in fewer forested areas being cut to create new pastureland.
Previous research has shown that microbial meat and beef have a similar protein quality, adding that the former produces 80 percent less greenhouse gas emissions.
"The good news is that people do not need to (worry that) they can eat only greens in the future," said lead author Florian Humpenöder.
Other researchers noted that the alternative "offers huge future potential for more sustainable food provision."
Still, Humpenöder posited that microbial protein is not a "silver bullet" but an important step in transforming the entire food and agricultural system.
That is important, scientists say, because deforestation has become difficult to reduce in spite of  pledges last year by world leaders during the United Nations Climate talks in Glasgow to "halt and reverse forest loss by 2030."
COVID-19 Global Update
Total Cases Worldwide: 521,476,369
Total Deaths Worldwide: 6,263,967
Total Vaccinations Worldwide: 11,406,206,144
Countries with the highest number of confirmed cases worldwide as of 4 a.m. ET*
US: 82,468,606 (+0.07%)
India: 43,123,801 (+0.01%)
Brazil: 30,688,390 (+0.00%)**
France: 29,375,134 (+0.00%)**
Germany: 25,732,153 (+0.01%)
UK: 22,361,251 (+0.00%)**
Russia: 17,993,952 (+0.00%)**
South Korea: 17,795,357 (+0.07%)
Italy: 17,057,873 (+0.00%)**
Turkey: 15,054,322 (+0.00%)**
Source: Johns Hopkins University
*Numbers change over 24 hours
**Numbers have been adjusted by affected country
Not already a subscriber?
If you would like to receive DailyChatter directly to your inbox each morning, subscribe below with a free two-week trial.
Support journalism that's independent, non-partisan, and fair.
If you are a student or faculty with a valid school email, you can sign up for a FREE student subscription or faculty subscription.
Questions? Write to us at hello@dailychatter.com.