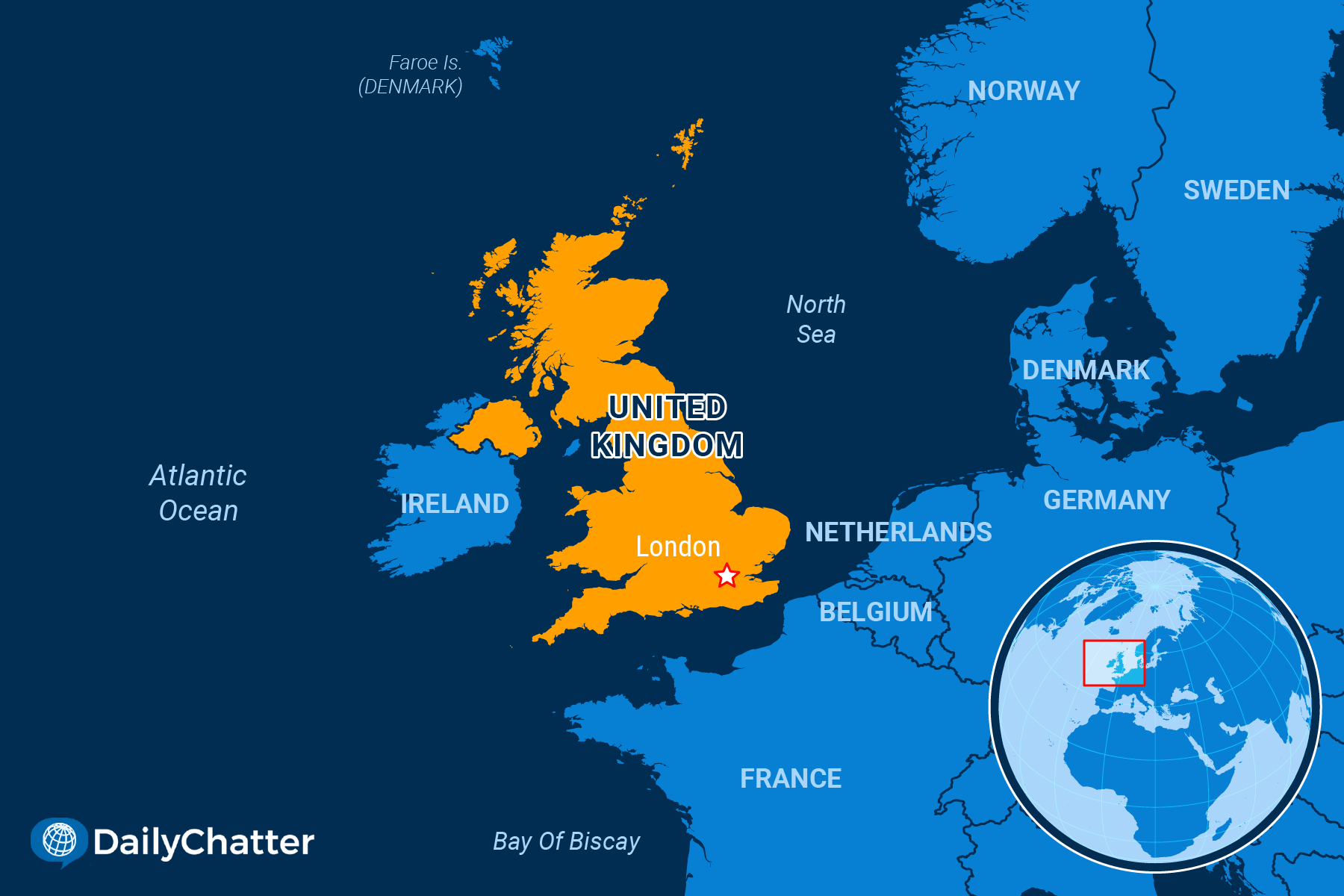 The World Today for May 10, 2022
Listen to Today's Edition
NEED TO KNOW
Outsourcing Futures
UNITED KINGDOM
Hundreds of migrants are crossing the dangerous English Channel to start new lives in Britain even as authorities in London unveiled a plan last month to permanently settle them more than 6,000 miles away in the African country of Rwanda.
Described in the BBC as a "one-way ticket to Rwanda for some UK asylum seekers," the plan reflected consternation in Westminster over what to do with thousands of migrants who have come to the United Kingdom with the help of human traffickers, the Financial Times reported. Many live in a tent city and other encampments in and around the French city of Calais, as Truthout explained. Last year, 27 died in a boat that sank off the French coast.
The plan also stirred controversy. The Archbishop of Canterbury described it as "subcontracting," reported Agence France-Presse. Numerous groups have filed lawsuits to stop the government.
Some of the migrants in France told the Daily Mail they would remain on the European mainland rather than cross the Channel to Devon in England. "We came from Africa – we don't want to go back,' Mohammed Noor, a migrant in Calais, told the British newspaper. "Nobody wants to go to Rwanda. If I go, I will finish my life. In Rwanda, I won't get a good life. I have come here for Europe and for the UK."
But a nonprofit called Care4Calais conducted a poll that found that most migrants remain undeterred despite the Rwanda policy. Only a quarter of migrants expressed second thoughts, Care4Calais found, according to the Guardian.
The policy has instilled fear in migrants now awaiting asylum in Britain, wrote the New York Times. Home Office officials, meanwhile, said moving asylum seekers to another country was in accordance with international law. Rwanda supports the plan because it is paid to do so. Human rights groups, meanwhile, said that Prime Minister Boris Johnson unveiled the controversial policy because of pressure due to a series of flops related to the government's Covid-19 response and other issues.
Washington Post columnist Karen Attiah slammed the Rwanda policy as "repulsive."  Britain is giving Rwanda more than $150 million to pay for housing, education and training and other services related to the relocation. "That's a very posh way of saying: We are going to pay a poorer country to take human beings we don't want," argued Attiah.
Writing in the Conversation, Queen Mary University of London Professor of Hispanic, Cultural and Migration Studies Parvati Nair said the Rwanda policy is a political tool that offloads the West's problems while increasing its power in recipient countries that receive financial incentives to comply.
Denmark, meanwhile, is also exploring this "tool," Amnesty International wrote, saying it's likely a violation of international law.
In a globalized world, it shouldn't be surprising that refugee policy can be outsourced as easily as call centers.
THE WORLD, BRIEFLY
A Blink, a Slap
GERMANY
Germany's Christian Democratic Party (CDU) secured a decisive victory in regional elections over the weekend, foreshadowing a possible return for the center-right opposition following last year's defeat in the country's general elections, Politico reported.
The CDU won 43 percent of the vote in the northern state of Schleswig-Holstein, gaining 11 percentage points from the last elections in 2017. Meanwhile, the center-left Social Democratic Party (SPD) of Chancellor Olaf Scholz only won 15.5 percent – losing almost 12 percentage points from five years ago.
Meanwhile, the Greens came second at 17 percent, while the pro-business Free Democratic Party received seven percent. Both parties are part of Scholz's "Traffic Light" coalition that has governed since the 2021 elections.
Observers said the results show a worrying trend for Scholz and his party ahead of another important regional election in North Rhine-Westphalia, Germany's most populous state and a traditional SPD stronghold. Polls show the CDU and SPD neck-to-neck, with the center-right party gaining a small lead in recent days.
Scholz has come under fire in recent months for his hesitancy in supporting Ukraine following Russia's invasion in February.
In contrast, CDU party leader, Friedrich Merz, saw his popularity rise after visiting Ukraine's capital and its president, Volodymyr Zelenskyy, recently.
Appeasement, Failed
SRI LANKA
Sri Lankan Prime Minister Mahinda Rajapaksa resigned Monday amid ongoing mass protests that have gripped the country over the worst economic crisis seen since gaining independence from Britain in 1948, BBC reported.
Rajapaksa handed in his resignation to his president – and brother – Gotabaya, saying he hoped the move would resolve the crisis. His decision came after the government imposed a curfew to curb the unrest following violent clashes between Rajapaksa's supporters and anti-government protesters in the capital, Colombo.
Since April, thousands of protesters have taken to the streets to demand the government's resignation. The demonstrations were sparked by the soaring cost of living, which has made it impossible for people to afford food, medicine and fuel.
Sri Lanka's foreign currency reserves are near depleted and the government has requested emergency financial help.
Officials have blamed the coronavirus pandemic for the crisis, which has severely hurt Sri Lanka's tourism sector – a major foreign currency earner.
But analysts said that economic mismanagement is also part of the problem and noted that Mahinda's resignation will do little to satisfy demonstrators.
Following his resignation, the unrest escalated with demonstrators attacking properties linked to the prime minister and other Rajapaksa loyalists across the country, Al Jazeera added.
Opposition parties, meanwhile, have been calling for the president's resignation.
Another Epidemic
ITALY
Italy's capital imposed a ban on picnics and fenced off large areas of northern Rome this week as health authorities try to control the population of wild boars after detecting African swine fever, the Guardian reported.
Last week, officials discovered the first case of African swine fever in central Italy, a few months after the disease was spotted in wild boar in the northern Piedmont region.
African swine fever is harmless to humans but deadly to pigs and wild boars. The highly-contagious disease has caused significant losses in swine populations across the world, according to the US Food and Drug Administration.
Under the new regulation, authorities have imposed some "red zones" in northern Rome, including an area close to Vatican City. Citizens are forbidden to feed or approach the animals. Meanwhile, those who have walked through farmland or nature reserves must disinfect their shoes.
Rome has about 23,000 wild boars, which are mostly seen roaming in parks and on roads searching for food.
Meanwhile, residents in some neighborhoods have imposed a nightly "curfew" after a spate of attacks by the creatures.
Government officials said the situation would receive "maximum attention" and noted that a cull is being considered to reduce the large wild boar population.
Health Ministry Undersecretary Andrea Costa acknowledged that animal rights groups might oppose the plan but stressed that "we are facing an emergency."
UKRAINE, BRIEFLY
Russian President Vladimir Putin commemorated the Soviet Union's World War Two victory over Nazi Germany on Monday with a dramatic display of military force and an address from Moscow's Red Square, NBC News reported. In the speech, the Russian leader tied the war in Ukraine to that historic fight and blamed the West for the violence. He did not make any fresh threats. Elsewhere, pro-Russian marches took place in Serbia and the Serb-run region of Bosnia and Herzegovina, the Associated Press noted. Meanwhile, Ukrainian President Volodymyr Zelensky paid tribute to the 8 million Ukrainians who died in World War II, saying, "They fought for freedom for us and won (and now) we are fighting for freedom for our children, and we will win, too."
Sergey Andreev, Russia's ambassador to Poland, was pelted with red paint in Warsaw on Monday amid protests against the invasion of Ukraine, Bloomberg wrote. As part of Russia's May 9 Victory Day commemorations, the envoy led a Russian team to lay flowers at a memorial to Soviet Red Army troops who beat Nazi Germany in WWII.
Bulgaria will not accept the European Union's new sanctions against Russia unless it is exempted from the proposed ban on purchasing Russian oil, according to Reuters. The Balkan country's move comes as the EU plans new sanctions against Russia and a six-month phase-out period from Russian oil. Hungary remains a vocal opponent of the oil ban, leading to an impasse in the bloc, CNBC added. Meanwhile, the leaders of the Group of Seven developed economies pledged to phase out or restrict Russian oil imports, Euronews wrote.
China's monthly imports of Russian goods, especially energy, reached a new high in April, despite rising Western pressure on the country to distance itself from Moscow in the aftermath of its invasion of Ukraine, according to the South China Morning Post. Imports from Russia reached $8.9 billion in April, up 56.6 percent from the previous year and 13.3 percent from March.
Sweden's ruling party will vote on May 15 on whether to reverse decades of opposition to NATO membership following Russia's invasion of Ukraine, Al Jazeera said. Meanwhile, the European Commission will officially react to Ukraine's EU membership bid next month, a critical step before the issue is taken up by the bloc's 27 member states, Radio Free Europe reported.
Ukrainian President Volodymyr Zelenskyy awarded a medal to a mine-sniffing dog that has detected more than 200 explosives since the war began in February, the Guardian noted. Patron, a two-and-a-half-year-old Jack Russell Terrier, has sniffed out Russian explosives in Chernihiv and serves as the country's emergency service's mascot.
DISCOVERIES
Busy Lives
A new study found that women living in a northern Dutch village in the 19th century largely gave up breastfeeding, a development that surprised researchers, New Scientist reported.
For the study, scientists analyzed the bones of around 500 people who died between 1830 to 1864 in Middenbeemster, a village in the northern Netherlands.
The research team studied the chemical isotopes in the bones of children to determine whether they were breastfed or not. Children who are breastfed have different carbon and nitrogen isotope ratios than their mothers.
Their findings showed that breastfeeding was not very common: 15 out of 20 children, who had died before the age of one showed no evidence of breastfeeding. The number was also high among children who died between the age of one and six.
As for the minority, some of them showed signs that they were not breastfed for long.
The team suggested that the mothers were busy working in the farming community, milking and raising cows.
Lead author Andrea Waters-Rist noted that this is the first time such behavior has been seen among tight-knit communities, such as farmers.
"We've only seen this behavior in really large cities where women were working in factories and couldn't take their babies with them," she said.
Waters-Rist explained that the new paper mainly focused on the diets of women and children because traditional archaeology primarily targets the activities of adult males.
She added that the recent research seeks "to rectify the historical record about the lives of women and children."
COVID-19 Global Update
Total Cases Worldwide: 518,056,013
Total Deaths Worldwide: 6,253,579
Total Vaccinations Worldwide: 11,368,094,496
Countries with the highest number of confirmed cases worldwide as of 4 a.m. ET*
US: 81,973,661 (+0.13%)
India: 43,105,410 (+0.00%)**
Brazil: 30,574,245 (+0.03%)
France: 29,155,815 (+0.03%)
Germany: 25,406,868 (+0.43%)
UK: 22,318,371 (+0.12%)
Russia: 17,966,773 (+0.03%)
South Korea: 17,614,895 (+0.28%)
Italy: 16,816,419 (+0.10%)
Turkey: 15,044,921 (+0.01%)
Source: Johns Hopkins University
*Numbers change over 24 hours
**Numbers have been adjusted by affected country
Not already a subscriber?
If you would like to receive DailyChatter directly to your inbox each morning, subscribe below with a free two-week trial.
Support journalism that's independent, non-partisan, and fair.
If you are a student or faculty with a valid school email, you can sign up for a FREE student subscription or faculty subscription.
Questions? Write to us at hello@dailychatter.com.