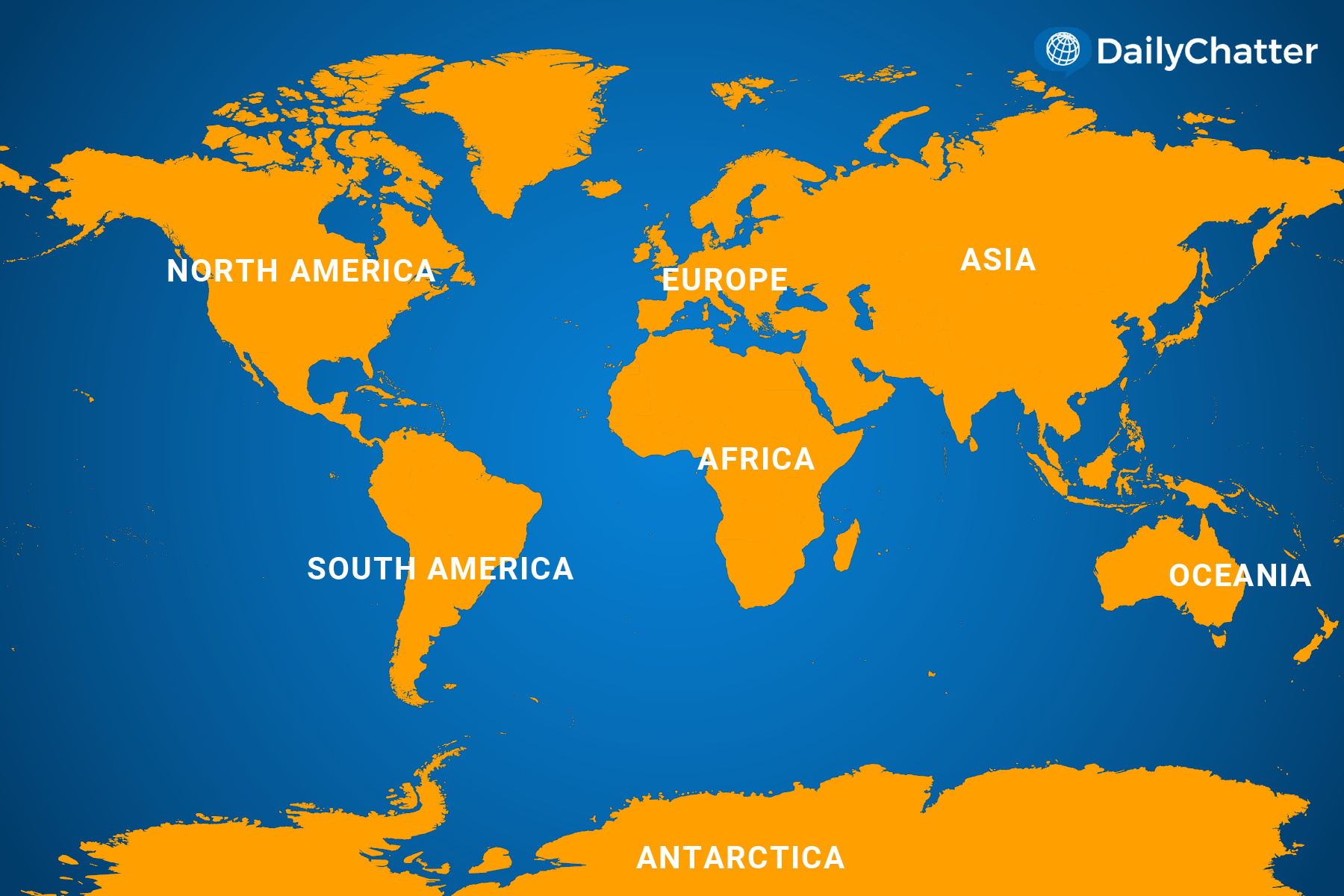 The World Today for March 15, 2022
Listen to Today's Edition
NEED TO KNOW
Different Strokes, Different Folks
WORLD
Danish officials don't think children need Covid-19 vaccinations. They don't think citizens who are at a high risk of a severe reaction to infection should receive a fourth booster shot. They've lifted mask mandates, eliminated vaccine passports and other measures.
The Nordic country's health officials said Denmark had achieved "large population immunity," the Associated Press reported last month. "The very high vaccine coverage in Denmark, especially with the third shot, means that we can cope with increasing infection without getting serious illness."
To date, more than 80 percent of Danes have received two vaccine doses. More than 60 percent have received a booster shot. Still, the attitude shift came even as Covid-19 infection rates in Denmark were relatively high and increasing due to the Omicron variant of the virus, noted the Australian Broadcasting Corporation.
Some public health experts decried Denmark's decision, saying they were inviting a surge in infections. But the country's public health establishment pushed back against those critics, noted Yahoo! News, saying mortality rates remained low. Many people admitted to Danish hospitals have tested positive for the virus, explained the Atlantic magazine. However, they weren't coming to hospitals due to Covid-19. They just happened to have it when they needed treatment for other ailments.
Danish experts argued that the country has finally hit a tipping point where the vast majority of people have decided that the risks of the virus are more tolerable than rules designed to stop the spread of Covid-19.
In assessing Denmark's success, how other countries have approached the virus in recent weeks is instructive.
In Britain, Prime Minister Boris Johnson, who stirred controversy with parties that flouted his pandemic lockdown rules, was similarly lifting pandemic restrictions, reported NBC News. But he was doing so at the exact time that 95-year old Queen Elizabeth II announced that she was infected with the virus – a warning that some people were still vulnerable to it.
France on Monday relaxed its Covid "passport" rules that had forced people to show they were vaccinated to enter restaurants and other public venues. And Austria did a "U-turn" on its strict mandate that required all adults to get vaccinated or face thousands in fines – just days before enforcement of the edict was to start, the New York Times reported.
China, in contrast, is cracking down harshly on citizens' civil liberties to stop the spread, the Washington Post argued in an editorial. A Chinese hospital, for example, refused to admit a pregnant woman until she tested negative. She miscarried. Meanwhile, Bloomberg reported a harsh lockdown in Shenzhen and other cities that could threaten half of the Chinese economy. Also, the Omicron variant is spreading fast in Hong Kong, a semi-autonomous city where the same draconian measures can't be taken so easily. Here, bodies are thrown in bags for cremation quickly to make space for more because morgues are overflowing, the Post said.
Mexican officials, meanwhile, are facing questions over distributing ivermectin, a drug used to deworm animals, to combat the virus. There's no evidence that the drug helps people with Covid-19, wrote Coda.
As Denmark shows, the time for experimentation might be over. If enough people are vaccinated, it becomes time to do nothing.
THE WORLD, BRIEFLY
An Assassin, a Hero
FRANCE
Thousands of protesters clashed with police in Corsica this week following a prison assault of a Corsican nationalist figure that sparked anger on the French Mediterranean island, Agence France-Presse reported.
Authorities said that more than 60 people, including 44 police officers, were injured in the skirmishes, which witnesses described as "urban guerilla war."
The unrest began earlier this month following the severe beating of Yvan Colonna, who is serving a life sentence in mainland France for the 1998 assassination of Corsica's top regional official, Claude Erignac.
Colonna has been in a coma since the incident, and many Corsicans blamed the French government for the attack.
The controversial figure is seen as a hero in the island's fight for independence. Since his 2003 arrest, he has been demanding to be transferred to Corsica to serve out his term but the French government had rejected the request.
But following the turmoil, French officials said they would permit the transfer of two other convicted members of the hit team that killed Erignac.
On Monday, French Interior Minister Gerald Darmanin said he will fly to Corsica for a two-day visit this week, to speak with political groups on the island.
Corsica has been part of France since the 18th century and remains a popular tourist attraction because of its unspoiled coastline and beautiful beaches.
Even so, there have been ongoing conflicts between the island's independence-seeking nationalist groups and the central government, as well as frequent assassinations involving Corsica's different political factions.
The Left Wave
COLOMBIA
Left-wing candidate Gustavo Petro won Colombia's primary election this week, a victory that puts the former Marxist guerilla fighter as a top contender in May's presidential vote, the Financial Times reported Monday.
Petro, who is also a senator and former congressman, will now go to the first round of the presidential elections. Opinion polls project Petro in the lead.
Analysts said if Petro wins, he would shift Colombia leftward, a sharp turn after four years of right-wing rule under President Ivan Duque – he is not eligible for re-election.
The leftist candidate pledged to halt oil exploration and focus the country on manufacturing and agriculture. Economists noted that this change would have a huge impact on the South American country, where fossil fuels generate around half of Colombia's export revenue.
Petro is likely to face five challengers, including two former mayors of the city of Medellin.
Meanwhile, his left-wing coalition, the Historic Pact, secured a significant victory in the parliamentary elections that took place at the same time as the primaries.
Even though the coalition came out on top of other parties in both houses of parliament, it failed to secure a majority.
Bread and Butter
ALBANIA
Thousands of people marched in Albanian cities this week to protest the rising cost of fuel and food in the small Balkan country, which have increased as a result of the Russian-Ukrainian conflict, Euronews reported.
Fuel prices have gone up more than 40 percent in one week in Albania, where the average monthly salary is roughly $540.
Protesters have been demonstrating for days in a number of cities, including in front of Prime Minister Edi Rama's office in the capital, Tirana. Many have been calling for lower taxes and aid programs to help low-income households.
Rama's government implemented a "social resistance package" over the weekend but kept the mandatory taxes on crude oil products. The prime minister had vowed to prevent "any speculation" in the selling of petroleum products.
Meanwhile, Rama offered cash handouts to pensioners and other vulnerable groups and vowed to cut income tax for more than 50 percent of all private and public sector employees.
Even so, many demonstrators said the government's moves were not enough and that protests would continue. Other countries, especially in the Middle East and Africa, are struggling with surging costs, especially those that rely heavily on Black Sea grains and vegetable oils, the Washington Post reported.
UKRAINE, BRIEFLY
Multiple people were killed and a dozen injured after apartment buildings in Kyiv were damaged by artillery shelling Monday and early Tuesday as Russian soldiers pushed closer to Ukraine's capital, and continued targeting civilians across Ukraine, especially in Kharkiv to the east. Russia has taken control of southern cities such as Kherson and Melitopol but is still laying siege to Mariupol, Kharkiv, Chernihiv and others as it attempts to encircle the capital. The attack came as Russian and Ukrainian representatives held a fourth round of talks to achieve a ceasefire, Al Jazeera noted, with plans to continue Tuesday. Meanwhile, Russia accused Ukraine of committing "war crimes" after an attack by Kyiv's forces on the separatist stronghold of Donetsk in the eastern part of the country left more than 20 people dead, Agence France-Presse reported. Donetsk was one of two provinces whose independence was recognized by Russia last month.
On Monday, Russia's finance ministry said that it had authorized a temporary method for repaying foreign currency debt but cautioned that payments would be made in rubles if sanctions prevented banks from honoring loans in the currency of issue, according to the Guardian. Meanwhile, the International Monetary Fund warned that Russia's default was not unthinkable anymore amid global sanctions that have devastated its economy, the Hill added.
The United Nations is stepping up its attempts to avert a worldwide food supply catastrophe as Russia's invasion of Ukraine damages agriculture in one of the world's biggest grain-producing countries. Compounding the problem is that the agricultural industry has joined the list of global enterprises refusing to do business with Russia, the Washington Post wrote.
Major military exercises involving 30,000 NATO troops and partner countries kicked off in Norway Monday as tensions escalated between the West and Russia over the Ukraine war, according to Al Jazeera.
Britain said Moscow may seek to stage a "referendum" in Kherson in a bid to create another "breakaway republic" similar to separatist areas in Donetsk, Luhansk and Crimea. The officials also said Russia was replacing mayors in cities it had captured such as Melitopol, where the mayor was "kidnapped," the Post reported. Meanwhile, demonstrations have been breaking out in cities held by Russia such as Kherson and Melitopol.
The UN said 2.8 million have fled Ukraine, with more than 1.7 million taken by Poland.
DISCOVERIES
Made…Elsewhere
The Venus of Willendorf is one of the world's oldest and most renowned pieces of artwork dating back more than 25,000 years.
Since its discovery in Austria's Wachau region in 1908, the 4.4-inch figurine has puzzled archaeologists about its real origins, Cosmos magazine reported. That's because the statuette is made of oolite, a type of limestone that is not native to Wachau, which prompted scientists to search for the source of the raw material.
In a new study, a research team used micro-computed tomography to produce high-resolution images of the stone's internal structure to determine the stone's origin.
They then scanned for oolite deposits across Europe and pinpointed the oolite's origin to northern Italy, near Lake Garda.
The findings showed that the material traveled hundreds of miles over or around the Alps tens of thousands of years ago. But it's unclear if the Gravettian people – the toolmaking culture of the period – traveled with the stone in its raw form or had already crafted it into a figurine.
But the analysis also showed that the oolite could have originated in eastern Ukraine, although the samples didn't match as closely as those from Italy.
Even so, the authors said the study shows that the ancient inhabitants displayed impressive long-distance networks of communication and travel across Europe before the Last Glacial Maximum – the peak of the last Ice Age.
COVID-19 Global Update
Total Cases Worldwide: 459,821,535
Total Deaths Worldwide: 6,045,944
Total Vaccinations Worldwide: 10,708,461,607
Countries with the highest number of confirmed cases worldwide as of 4 a.m. ET*
US: 79,562,252 (+0.06%)
India: 42,996,062 (+0.01%)
Brazil: 29,391,345 (+0.10%)
France: 23,717,460 (+0.65%)
UK: 19,845,016 (+1.32%)
Germany: 17,470,663 (+1.56%)
Russia: 17,124,792 (+0.23%)
Turkey: 14,576,069 (+0.29%)
Italy: 13,402,905 (+0.60%)
Spain: 11,223,974 (+0.00%)**
Source: Johns Hopkins University
*Numbers change over 24 hours
**Numbers have been adjusted by affected country
Not already a subscriber?
If you would like to receive DailyChatter directly to your inbox each morning, subscribe below with a free two-week trial.
Support journalism that's independent, non-partisan, and fair.
If you are a student or faculty with a valid school email, you can sign up for a FREE student subscription or faculty subscription.
Questions? Write to us at hello@dailychatter.com.