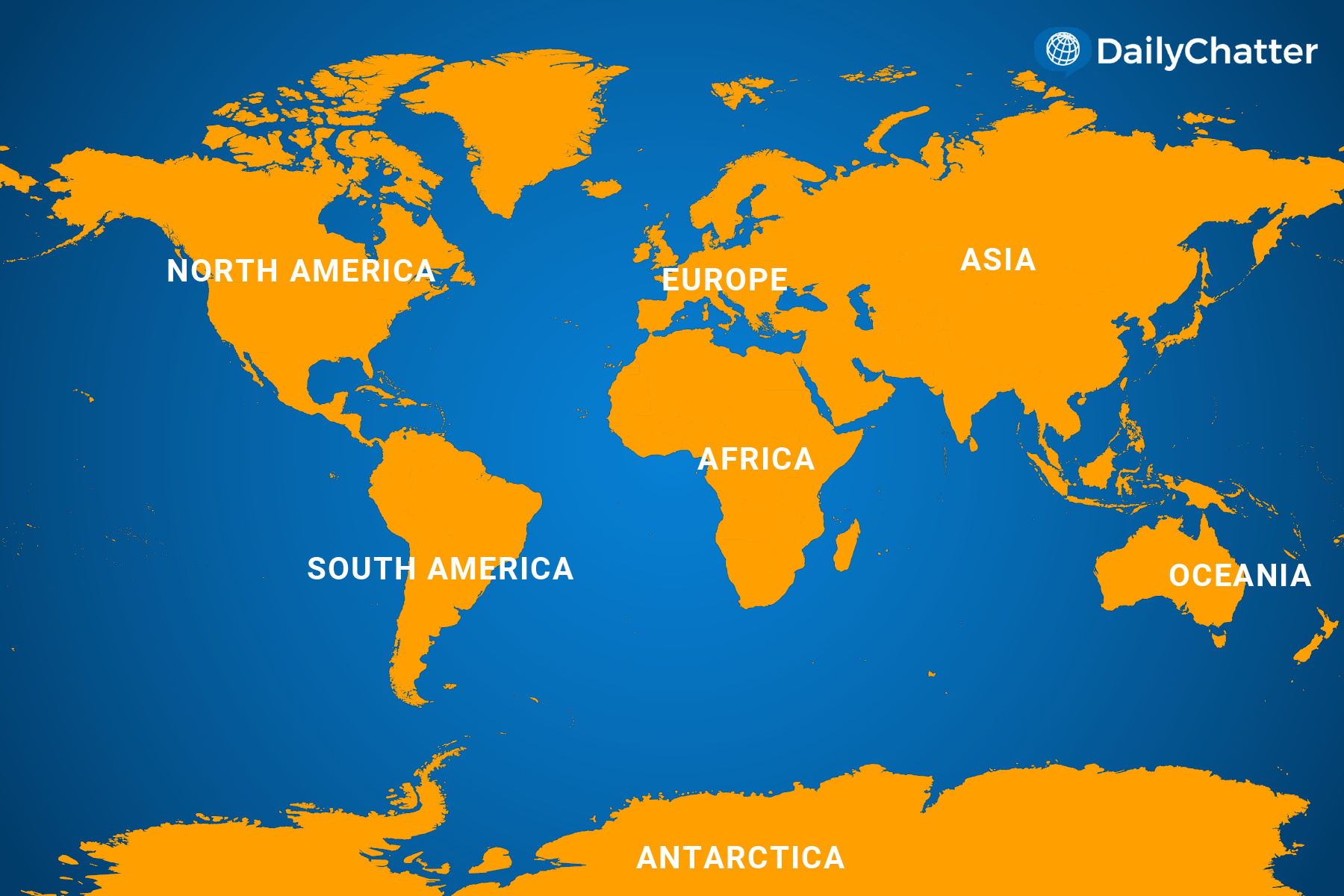 The World Today for March 14, 2022
Listen to Today's Edition
NEED TO KNOW
Master and Servant
WORLD
At least two storylines have formed around Russia, Ukraine and world energy supplies and prices.
The first warns of the potential consequences of countries taking a principled stand on the war and violence in Ukraine and rejecting Russian oil outright without adequate replacement stocks.
With Russian oil cut off, world supplies will drop and prices will go up accordingly. "Will efforts to cut Russian energy imports cause oil price shock?" was the headline of an Al Jazeera video recounting how the US and Britain have banned Russian oil while others were reducing their consumption.
EU leaders recently pledged to eliminate their dependency on Russian energy imports in the next five years, reported CNN. But the news network noted that European officials have made such pledges before but have not made moves to extend the lifetimes of coal and nuclear plants as some transition to green energy production.
Russia supplies Europe with 40 percent of its natural gas, more than a quarter of its oil and almost half of its coal. Those ratios have always given Moscow power in Europe. The country supplies the US with only 7 percent of its oil, explained Axios. Still, Russian officials warned recently that Europeans' energy bills could be three times larger due to the sanctions they placed on Russia for invading Ukraine, Reuters wrote.
Calls in the New York Times opinion page to wean the world off Russia's oil are the logical conclusion of this first storyline.
The European energy trade is worth tens of billions of dollars to Russia, too, however, giving rise to a second storyline. Russia is dependent on revenues from energy exports, the Economist wrote. Their customers – Germany, Italy, etc. – are angry at their actions in Ukraine. While they need Russian energy, Russia needs their cash.
"For all that Europe needs Russian petroleum, Russia is far more dependent on European petroleum customers," argued Bloomberg Opinion columnist David Fickling.
Fewer energy exports will hurt all the more due to the other sanctions that are erecting what National Public Radio dubbed an "economic iron curtain," between Western Europe and Russia.
Meanwhile, China continues to import Russian energy, an economic lifeline to the country, Newsweek reported. But since the Russian invasion of Ukraine, the value of the country's currency, the ruble, has dropped by more than 40 percent against the US dollar as foreign investors and companies have pulled out of the country in protest.
Russian President Vladimir Putin might use oil to appear like a master. But it is oil that also makes him a servant.
THE WORLD, BRIEFLY
Of Reforms and Executions
SAUDI ARABIA
Saudi Arabia executed 81 individuals Saturday, the largest mass execution recorded in the kingdom's modern history, the New York Post reported.
The individuals were accused of a variety of crimes, including murder, association with terrorist groups al Qaeda and Islamic State and support for Yemen's Houthi rebels – Saudi Arabia is at war with the latter. The majority killed were Saudi but also Yemeni and one Syrian.
Saudi state media said the accused "were provided with the right to an attorney and were guaranteed their full rights under Saudi law during the judicial process."
But critics and human rights organizations questioned the executions, saying some of the individuals had been tortured and were convicted in secret trials, according to the Associated Press.
Some critics also alleged that more than three dozen of the executed were Shiites, although Saudi officials did not note their faith. Shiites in the country's east have long complained of being treated as second-class citizens.
Past executions of Shiites have sparked regional unrest: On Saturday, protests took place in neighboring Bahrain, a Shiite-majority kingdom.
The executions come even as Crown Prince Mohammed bin Salman has moved to relax some of Saudi Arabia's strict policies, such as allowing women to drive and reducing the power of the country's notorious vice police.
Even so, human rights advocates have warned that the royal has also cracked down on dissidents and critics, and say he ordered the assassination of journalist Jamal Khashoggi.
The executions also took place ahead of a planned visit by British Prime Minister Boris Johnson to discuss oil prices and his move to wean Britain off of Russian oil and gas, according to Sky News.
Not Guilty
AUSTRALIA
An Australian jury found a White police officer not guilty for the murder of an Aboriginal young man in a case that sparked outrage across the country over the issues of race and inequality and a trial that has transfixed the nation, the BBC reported.
The jury acquitted officer Zachary Rolfe on charges of murder and two charges of manslaughter over the death of 19-year-old Kumanjayi Walker in 2019.
At the time, Rolfe and his colleague, officer Adam Eberl, were attempting to arrest Walker in the remote northern town of Yuendumu, a majority Aboriginal community located about 190 miles from Alice Spring.
A struggle ensued after Walker resisted arrest, stabbing Rolfe in the shoulder with scissors. Rolfe's bodycam showed that he then fired one shot at the teen at close range and two more shots afterward as Eberl tried to restrain Walker on the ground.
The prosecution said that the initial shot was justified but that the additional ones were unnecessary and unreasonable, the Washington Post wrote.
Walker's death was labeled as "death in custody," but the case caused an uproar in Australia, where no police officer has been found guilty of killing an Indigenous person.
Following the verdict, Walker's families and Indigenous representatives expressed disappointment at the decision.
The case also coincided with mounting worries over the deaths of Indigenous people in custody in a country still grappling with race and its colonial past. Some legal analysts and advocates saw Rolfe's prosecution as a litmus test for the judicial system's willingness to treat Indigenous deaths in detention seriously.
Elusive Justice
FRANCE
A French court convicted four men of conspiracy to commit terrorism in the murder of an 85-year-old Catholic priest in Normandy in 2016, the latest trial related to attacks connected to the Islamic State terrorist group, the Associated Press reported.
The defendants received sentences between eight years and life in prison in the attack on Father Jacques Hamel. The individuals were not directly responsible for the attack but were accused of helping or encouraging the attackers.
In 2016, two assailants, Abdel Malik Petitjean and Adel Kermiche, stabbed the priest in his church and took hostages before being shot and killed by police as they tried to flee.
Only three defendants appeared at the trial, the other was convicted in absentia.
The absent defendant, Rachid Kassim, received a life sentence: The Frenchman was known as a notorious Islamic State recruiter and is suspected of encouraging the attack on the priest via social media. His whereabouts remain unknown and he is believed to have been killed in a drone strike in 2017 in Iraq.
The trial was one of many stemming from a series of Islamic State-related assaults in France over the past decade. The deadliest of these attacks is still in the courts: The Paris terrorist attacks in November 2015, which left 130 people dead.
UKRAINE, BRIEFLY
Russia continued its bombardment of Ukrainian cities over the weekend, while an aid convoy carrying food and medicine was unable to reach Mariupol, under siege by Russian forces, where hundreds of thousands are running out of basic supplies including water, said President Volodymyr Zelenskyy. To date, more than 2,000 of the city's residents have died, city leaders said. Satellite photographs obtained on Saturday showed tremendous damage to residential structures as well as a hospital in Mariupol, Ukraine, according to Fox News.
Zelenksyy also said around 1,300 Ukrainian troops have been killed since Russia attacked Ukraine, Agence France-Presse noted. And up to 6,000 Russian troops may have died, CBS reported. The true number of casualties, both civilian and military, is not known. Meanwhile, Ukrainian authorities accused Russia of abducting the mayor of the southern town of Dniprorudne, the second kidnapping of a city leader since the invasion began last month, the Hill said. NATO Secretary-General Jens Stoltenberg warned that Russia might use chemical weapons in Ukraine and that such a move would be a war crime, Reuters noted.
A Russian airstrike killed at least 35 people in a Ukrainian base near the Polish border, Al Jazeera reported. Western Ukraine had mostly been spared by attacks since the invasion began in late February but Russia has stepped up airstrikes there in recent days. The facility has been used by NATO troops for yearsfor training alongside Ukrainian troops, with Americans on-site as recently as February, the Washington Post said.
The United States and its allies moved to further isolate Russia, planning to suspend trade relations and other measures to cut the nation off from the global economy, the New York Times reported. European Union leaders have yet to determine a date to phase out Russian gas, oil and coal imports, following a summit in Versailles, France on Friday, Politico added. Meanwhile, a new round of proposed EU sanctions targets more than a dozen people and seeks to ban the export of European luxury goods exceeding a certain price from the bloc to Russia.
The British government offered to pay people roughly $460 a month to house Ukrainian refugees, according to Reuters. Poland said it is unable to take more refugees without help – it has already accepted more than 1.5 million. Meanwhile, more than 200,000 Ukrainians are returning home, some to fight, others because they can't afford accommodations abroad. At the same time, thousands of Russians are fleeing their country, fearing a crackdown or closed borders, or angry over the invasion of Ukraine, the NYT said. Russia fears a brain drain, the BBC reported.
Russia has asked China for military equipment and aid in the past few weeks, US officials said, adding that it isn't known what kind of weaponry was requested or whether it was approved. Top White House officials said there would be "consequences" for Chinese efforts to help Russia evade sanctions. US and Chinese officials meet.
About 80 million Russians lost their access to Instagram at midnight Sunday after being told by Russian officials to remove their content off of the social media platform, Reuters reported. The move by the Russian regulator to shut off access comes after Meta, Instagram's parent company, announced last week that it would temporarily allow in Ukraine "forms of political expression that would normally violate our rules like violent speech such as 'death to the Russian invaders.'" In response, Russian prosecutors asked a court to designate Meta as an "extremist organization." Russia has already blocked other social media platforms, including Facebook and Twitter.
DISCOVERIES
Lizard Royalty
The iconic Tyrannosaurus rex was not the only "royalty" that dominated the prehistoric world millions of years ago, USA Today reported.
The T-rex – which stands for "tyrant lizard king" – was actually two species: The T. imperator, or "tyrant lizard emperor," and the T. regina, or the "tyrant lizard queen," a new research paper said.
Lead author Gregory Paul and his team studied the remains of 37 different Tyrannosauruses and noticed a variety of strengths in the dinos' femurs. They also found that some remains had thin femurs with only one incisor tooth.
The researchers also analyzed the layers of sediment that held each fossil and discovered that the Tyrannosauruses with more robust femurs and two incisors appeared in deeper layers – meaning they were older species.
Newer sediment, meanwhile, revealed different variations of the extinct creatures.
Their findings concluded that the Tyrannosauruses began with the T. imperator, which evolved millions of years later into T. rex and T. regina.
The precursor T. imperator sported two incisors and strong femurs. His successor, the T. rex, was equipped with strong femurs, but only one incisor tooth. As for the "queen," it had thinner bones and one incisor tooth.
The study could potentially revamp the nomenclature of currently discovered Tyrannosauruses, including those displayed in museums.
However, many paleontologists and museum curators remained skeptical about the results, adding that there was not enough evidence to suggest the existence of lizard royalty.
"The diagnoses provided for each species are incredibly vague," said Jingmai O'Connor of Chicago's Fields Museum, where the popular T. rex, Sue, is displayed.
COVID-19 Global Update*
Total Cases Worldwide: 456,908,767
Total Deaths Worldwide: 6,041,077
Total Vaccinations Worldwide: 10,688,686,489
Countries with the highest number of confirmed cases worldwide as of 4 a.m. ET*
US: 79,517,492 (+0.00%)
India: 42,990,991 (+0.00%)
Brazil: 29,361,024 (+0.00%)
France: 23,565,274 (+0.00%)
UK: 19,586,579 (+0.00%)
Germany: 17,202,756 (+0.03%)
Russia: 17,084,672 (+0.26%)
Turkey: 14,534,239 (+0.00%)
Italy: 13,323,179 (+0.00%)
Spain: 11,223,974 (+0.00%)
Source: Johns Hopkins University
*These numbers are from March 13, the latest available as of publication.
Not already a subscriber?
If you would like to receive DailyChatter directly to your inbox each morning, subscribe below with a free two-week trial.
Support journalism that's independent, non-partisan, and fair.
If you are a student or faculty with a valid school email, you can sign up for a FREE student subscription or faculty subscription.
Questions? Write to us at hello@dailychatter.com.