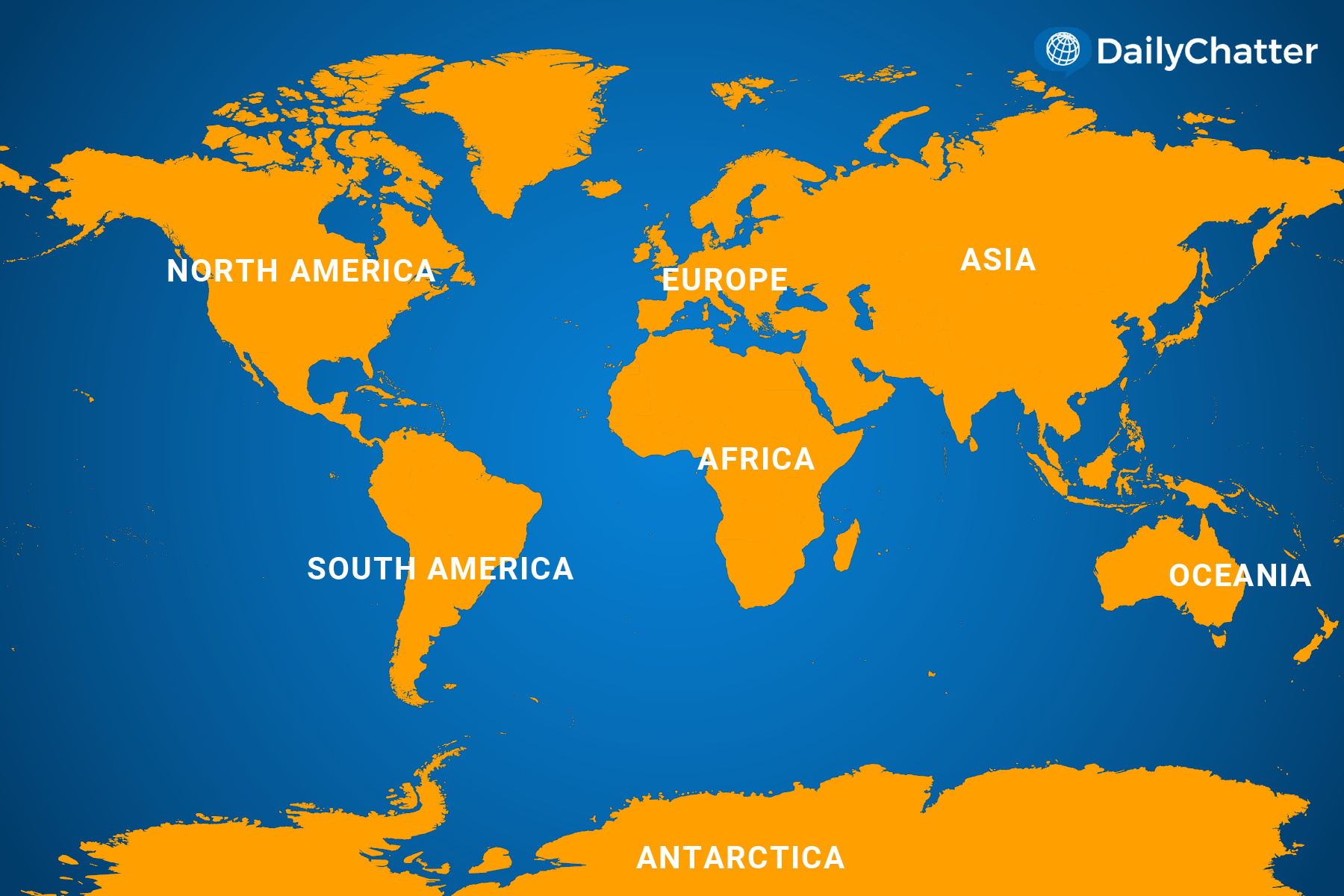 The World Today for January 25, 2022
Listen to Today's Edition
NEED TO KNOW
Dissing Information
WORLD
Late last year, a bank executive from Monaco seemingly tweeted about the white birch forests, tasty noodles and hard-working cotton farmers of Xinjiang, ignoring highly credible claims that Chinese officials are committing genocide against the Uyghur Muslim community in the province. In fact, she had done nothing of the sort.
"This banker's Twitter account had become the smallest cog in a vast, state-backed, defensive-disinformation campaign," wrote Lawfare, a blog published by the Lawfare Institute and the Brookings Institution.
Of course, Chinese leaders would disagree. A recent editorial published by the state-run Xinhua press agency described a recent American ban on imports from China's Xinjiang Uyghur Autonomous Region as a "dirty trick" based on "the biggest joke and lie of the century [that] has already been busted easily." As the Associated Press explained, under the US law, exporters from the region must prove that forced labor wasn't involved in the production of their goods.
Readers can decide for themselves. Disinformation is content intended to deceive, whereas misinformation is a falsehood presented as a fact, whether the source means to deceive or not. This type of intentional deception is now a weapon in a new kind of data-driven Cold War. Disinformation, incidentally, is about more than truth and lies. It has a history of sparking violence, as the War on the Rocks argued.
The mandate of the new Swedish Psychological Defense Agency, for example, is to fight disinformation and prevent foreign meddling in elections, reported the Hill. The new agency will identify, analyze and respond to "inappropriate influences" and "misleading information."
Russia is clearly a suspected source of this disinformation. Estonia has launched education campaigns to counter the influence of Russian television stations that stir up resentment among ethnic-Russian Estonians and preach anti-vaccination messages, wrote PBS NewsHour. Additionally, Newsweek added, the US sanctioned four Ukrainian officials for allegedly spreading lies to undermine the country's president.
The West has its own sources of disinformation. The role of false narratives and conspiracy theories in the violence at the US Capitol on Jan. 6, 2021 has been well documented, as National Public Radio noted.
Last year, French Minister of the Armed Forces Florence Parly said that "false, manipulated or subverted information is a weapon," according to the Washington Post. She should know. In 2020, Facebook took down French and Russian networks that the social media firm claimed were spreading disinformation throughout Africa.
Truth, like beauty, often is in the eyes of the beholder. But sometimes those eyes are lying.
THE WORLD, BRIEFLY
Breaking the Ice
NORWAY
Taliban and Western diplomats met this week in Norway's capital for negotiations focused on the humanitarian crisis that has worsened in Afghanistan since the armed group seized control of the country last August, Al Jazeera reported Monday.
The closed-door meetings outside Oslo will include representatives from the United States, France, Britain and the European Union. The talks are set to last three days.
During the first day, Taliban representatives met with Afghan civil society members to discuss human rights, in what women rights activists described as "a positive icebreaking meeting."
Taliban officials have said that they will urge Western nations to release billions of dollars in assets that were frozen following their takeover last year as foreign troops withdrew from Afghanistan.
Afghanistan's economy has nearly collapsed after the US froze almost $10 billion in assets belonging to the Afghan central bank, and international institutions suspended access to funds.
Millions of people are also at risk of hunger as international aid came to a halt following the takeover.
Taliban delegate Shafiullah Azam added that the meetings were also "a step to legitimize (the) Afghan government," which has yet to be recognized internationally. However, Norwegian Foreign Minister Anniken Huitfeldt maintained that the talks were "not a legitimation or recognition of the Taliban."
Meanwhile, about 200 protesters gathered in front of Norway's foreign ministry to condemn the talks, saying that the Taliban remain "brutal as they were in 2001 and before."
Since they came to power, the armed group has imposed widespread restrictions, many directed at women, including banning females from certain jobs. The Taliban have also been accused of targeting human rights organizations and journalists, arresting them in numerous cases.
The Latecomer
KIRIBATI
The Pacific island of Kiribati this week imposed its first Covid-19 lockdown since the coronavirus pandemic began two years ago, NPR reported.
The restrictions came after the government confirmed last week that 36 out of 54 passengers on a flight from Fiji had tested positive for the virus upon arrival. The passengers had all been vaccinated and tested negative three times during the pre-departure quarantine period.
Officials said the passengers were sent to a quarantine center for further monitoring and testing. They later confirmed a new case from someone not involved with the quarantine center.
Under the lockdown rules, Kiribati residents can only leave their homes to access emergency or essential services, including hospitals, grocery stores and banks. Public transportation will not operate, bars and nightclubs will be closed, and social gatherings will be prohibited, according to CNN.
Kiribati had previously reported only two cases of Covid-19 in May 2021 – both connected to people on a fishing ship who isolated on board. More than 50 percent of Kiribati's adults had received two doses of the vaccine as of last December.
Many Pacific island nations were spared from the pandemic because they opted to close their borders to foreign nationals shortly after the coronavirus emerged in late 2019.
Clerical Error
GERMANY
A long-awaited report accused former Pope Benedict XVI of misconduct in a number of sexual abuse cases that occurred when he was archbishop of Germany's Munich diocese, threatening to further blemish the ex-pontiff's reputation, Axios reported.
The archdiocese-commissioned report was published last week following an investigation by a German law firm. The firm probed sexual abuse in the archdiocese of Munich and Freiburg between 1945 and 2019 and examined the cases to determine whether the clergy handled them correctly.
The nearly 1,900-page report said that the former pope – then known as Cardinal Joseph Ratzinger – mishandled at least four cases during his tenure as the archbishop of the diocese between 1977 and 1982. It noted that two perpetrators were allowed to continue their pastoral work after being punished by the judicial system.
The report also showed that Benedict attended a meeting in 1980 at which an abusive priest was being discussed, the New York Times noted.
Benedict denied any wrongdoing and initially stated that he did not attend the meeting. However, he admitted Monday that he was present but contended that "the pastoral assignment of the priest in question was not decided at this meeting."
His personal secretary, Archbishop Georg Gänswein, said that Benedict's prior declaration was not made in "bad faith." Rather, it was the consequence of an error in the editing process of an 82-page statement submitted to the attorneys.
Gänswein added that the former pontiff was filled with "shame and pain" for the suffering caused to the victims after reading the report.
Benedict became the first pope in centuries to step down from the position in 2013. His papacy was marked by a global sexual abuse scandal in the Catholic Church, according to CNN.
DISCOVERIES
Mixing Up
Human experimentation with creating animal hybrids goes back more than 4,500 years, according to Science News.
In the early 2000s, archaeologists came across skeletons of multiple equines – members of the horse family – while excavating a royal burial complex dating to 2600 BCE at Umm el-Marra in northern Syria.
Initially, scientists said the buried animals had no physical features resembling those of any known equine species but noted that they were previously depicted in Mesopotamian artwork and referenced in clay tablets.
A new genetic study found that the horselike species were actually "kungas," a cross between a donkey dam and a hemippe sire. The hemippe was a type of Asiatic wild ass that is now extinct.
Researchers wrote that kungas appeared in the region centuries before horses, and consider them the oldest evidence of human bioengineering.
They noted that the hybrids were highly valued and very expensive and labeled them "bioengineered war machines" because the ancient civilization used them for warfare, as they were able to pull wagons.
Sadly, the extinction of the hemippe means modern scientists have no way to replicate the ancient breeders' feat, said lead author E. Andrew Bennett.
COVID-19 Global Update
Total Cases Worldwide: 355,109,543
Total Deaths Worldwide: 5,605,267
Total Vaccinations Worldwide: 9,844,111,846
Countries with the highest number of confirmed cases worldwide as of 4 a.m. ET*
US: 71,709,180 (+1.43%)
India: 39,799,202 (+0.65%)
Brazil: 24,142,032 (+0.36%)
France: 16,917,846 (+0.65%)
UK: 16,063,386 (+0.60%)
Turkey: 11,014,152 (+0.61%)
Russia: 10,988,027 (+0.59%)
Italy: 10,001,344 (+0.78%)
Spain: 9,280,890 (+3.40%)
Germany: 8,909,504 (+1.56%)
Source: Johns Hopkins University
*Numbers change over 24 hours
Not already a subscriber?
If you would like to receive DailyChatter directly to your inbox each morning, subscribe below with a free two-week trial.
Support journalism that's independent, non-partisan, and fair.
If you are a student or faculty with a valid school email, you can sign up for a FREE student subscription or faculty subscription.
Questions? Write to us at hello@dailychatter.com.