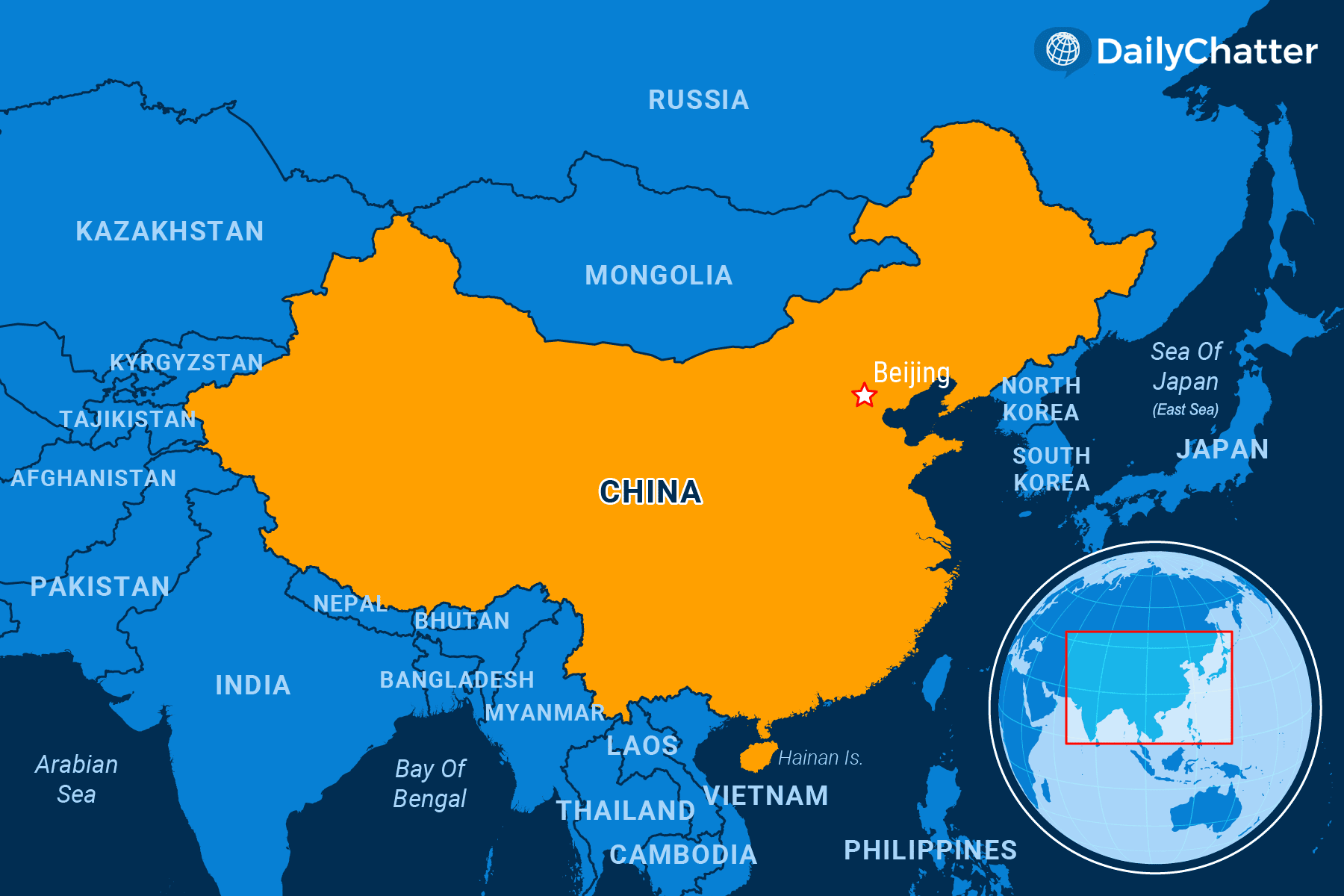 The World Today for December 20, 2021
Listen to Today's Edition
NEED TO KNOW
Olympic-sized Snubs
CHINA
When President Jimmy Carter ordered an American boycott of the 1980 winter Olympics in Moscow, he sought to punish the Soviet Union for invading Afghanistan, as Biography explained. But critics said he simply punished athletes without accomplishing anything tangible.
The "diplomatic boycott" of the games in Beijing next year by the US and others is raising similar questions.
American athletes will be able to compete in the games. Neither Biden nor other US officials will attend, however, a snub designed to draw attention to China's long list of human rights abuses – the treatment of pro-democracy activists in Hong Kong, the crackdown on pro-independence advocates in Tibet, the genocidal persecution of Uyghur Muslims in Xinjiang region and other affronts, wrote the Washington Post.
A diplomatic boycott ensures that American leaders don't grant tacit approval to Chinese leaders' actions while still allowing for the soft-power engagement that comes from American athletes winning medals on the world stage, the BBC noted.
Vowing countermeasures, Chinese officials called the move a "self-directed political farce" that politicized the games contrary to international norms, CBS News reported. At the same time, Chinese officials are pressuring American multinationals to "push back against campaigns" to boycott the games, the Post said.
[holidaypromo]
Worldwide reaction has been mixed.
Australia, Britain and Canada joined the boycott, CNN noted. Japan reportedly won't send top-level officials, either.
South Korea, however, has opted not to join its allies, saying that constructive engagement with China would be a better way to achieve its interests, especially the de-nuclearization of its neighbor, North Korea, according to Agence France-Presse.
Cuba blasted the idea, CGTN wrote, saying a boycott harms "the spirit of brotherhood and fraternity of the event."
Europe is torn. As Reuters reported, China is the bloc's second-largest trading partner. German businesses that are the backbone of their export-driven economy have invested mightily in commercial partnerships in China. Lithuania is joining the boycott. Hungary will not. France and the Netherlands want to arrive at a common policy of some sort.
The International Olympic Committee has assured the world that athletes will be able to exercise freedom of speech at the games but added that competitors could not hold political demonstrations at sporting events or medal ceremonies, Deutsche Welle wrote. The Committee also disputed assertions that Chinese authorities have blocked journalists from covering the run-up to the games, the Guardian added.
In the meantime, the preparations continue. Chinese officials are cutting factory emissions in order to clear up air pollution in the capital during the games, the South China Morning Post wrote.
But a cloud will still hang over the competition.
THE WORLD, BRIEFLY
Cards on the Table
RUSSIA/ UKRAINE
Russia issued a series of demands for security guarantees from NATO over the weekend in an effort to limit the alliance's role in Ukraine and other former Soviet states, the Moscow Times reported.
The demands came amid soaring tensions at the Ukrainian border over the past few weeks after Russia mobilized thousands of soldiers in what the Western defense bloc believes is a prelude to an invasion.
According to the demands, the Kremlin is asking NATO to call off all military activities not just in Ukraine but also in Eastern Europe, the Caucasus region and Central Asia. This would include a legally binding guarantee that NATO will block future membership for any former Soviet republic, including Ukraine.
Moscow also asked the United States and NATO to refrain from establishing new military bases in former Soviet countries, and from deploying troops to Eastern Europe without Russian consent. The latter demand would effectively ban NATO from sending troops to alliance members including Poland and the Baltic nations.
Meanwhile, Russia wants NATO to reaffirm that the two "do not consider each other adversaries" and that they will "resolve all disputes peacefully and refrain from the use of force."
US officials said that they were willing to discuss the proposals. They added that they wouldn't start talks without input from Europe.
Meanwhile, the European Union criticized the Kremlin's attempt to block Ukraine's efforts to join NATO and threatened "massive consequences and severe costs" for Russia if the country decides to invade Ukraine.
Even so, British Defense Secretary Ben Wallace said that it is "highly unlikely" that Britain and its allies will send troops to defend Ukraine in the event of a Russian invasion, according to the BBC.
Analysts said the demands would shake the balance of power in Europe and doubted that the West would agree to meet them.
They explained that the security proposals are "a bargaining position" and could "shape negotiations in the shadow of a looming military threat to Ukraine and, by extension, to Europe."
Pork, Please
TAIWAN
Taiwanese President Tsai Ing-wen and her ruling party secured a decisive victory following a weekend referendum that would remove a key obstacle to a trade deal with the United States, the Wall Street Journal reported.
The governing Democratic Progressive Party, which supports closer ties with the US, prevailed in all four questions, despite a low turnout of 41 percent.
Voters rejected a proposal to ban imports of pork containing trace amounts of the additive ractopamine, a move that would speed up a trade agreement between Washington and Taipei. The opposition to the import of pork containing ractopamine had initially led to protests on the islands, as well as the slinging of pig entrails during parliamentary sessions.
The government also prevailed in the other three questions, including two concerning Taiwan's energy policy.
Voters rejected the activation of a nuclear plant amid concerns of a potential catastrophe, still mindful of the 2011 Fukushima nuclear plant disaster in Japan. They also rejected moving a planned $2 billion liquefied natural gas import terminal from its proposed location beside a 7,000-year-old algal reef on Taiwan's northern coast, Bloomberg noted.
Environmentalists have criticized the damage the project will do to the reef but the government maintains that the LNG plant would allow Taiwan to transition away from coal and nuclear power.
The energy issue remains a particular sticking point as Taiwan suffered major blackouts this summer, which raised questions about the country's ability to play a vital role in the global semiconductor industry and within supply chains.
Taiwan is home to Taiwan Semiconductor Manufacturing Co., one of the world's top chip manufacturers, which consumes about five percent of the island's power.
Deals with the Devil
HAITI
A Haitian gang released 12 remaining hostages, kidnapped two months ago, even as details over their condition remain unclear, NBC News reported over the weekend.
In October, the 400 Mawozo gang kidnapped 17 people, including children, in the suburbs of the capital, Port-au-Prince. The hostages were missionaries from the US-based Christian Aid Ministries and included 16 US citizens and one Canadian.
Following their abduction, the gang's leader released a video demanding a ransom of $1 million per hostage – totaling $17 million – and threatened to shoot them if the demands were not met.
Even so, two missionaries were released last month, and another three were freed in early December.
Haitian authorities confirmed that the 12 hostages were safe and were later flown to the United States. One US official told CNN that a ransom was paid to the 400 Mawozo, adding that the amount was much lower – they did not disclose the sum.
Haiti continues to grapple with economic, political and security issues following the July assassination of President Jovenel Moïse and a 7.2-magnitude earthquake in August.
The Caribbean nation is also dealing with a severe shortage of fuel and spiraling gas prices, which has forced some hospitals to turn away patients, and shut schools and businesses.
DISCOVERIES
'Weirdo Bees'
"Vulture bees" live up to their name: They are the only bee species that feed on rotting flesh – similar to other carrion feeders such as vultures and hyenas.
Recently, scientists finally figured out how these "weirdos of the bee world" can consume decaying flesh, instead of the sweet nectar that its relatives prefer, Science News reported.
Biologist Jessica Maccaro and her team captured 30 of these bees in the jungles of Costa Rica by hanging raw chicken meat on tree branches, they wrote in their study. They also caught 30 more buzzers of two other types of local bees – one that feeds only on flowers and another that feeds both on flowers and meat.
Researchers then studied the gut bacteria in all three bee types and found that the vultures had between 30 percent and 35 percent more acid-producing microbes than the other two types of bees.
The team noted that the acid-producing bacteria operate the same way as the ones found in the guts of vultures and hyenas. These microorganisms prevent toxin-producing microbes in rotting flesh from making the animals sick.
Maccaro suggested that the vulture bees evolved a carnivorous diet because of too much competition for nectar – although it is yet to be determined whether evolution started with the bacteria or the bee's ability to consume meat.
COVID-19 Global Update
Total Cases Worldwide: 274,716,057
Total Deaths Worldwide: 5,354,794
Total Vaccinations Worldwide: 8,672,540,145
Countries with the highest number of confirmed cases worldwide as of 4 a.m. ET*
US: 50,846,823 (+0.07%)
India: 34,746,838 (+0.02%)
Brazil: 22,213,762 (+0.06%)
UK: 11,425,666 (+0.57%)
Russia: 10,064,290 (+0.27%)
Turkey: 9,173,089 (+0.58%)
France: 8,730,140 (+1.93%)
Germany: 6,812,948 (+1.05%)
Iran: 6,170,979 (+0.09%)
Spain: 5,455,527 (+0.62%)
Source: Johns Hopkins University
*Numbers change over 24 hours
Not already a subscriber?
If you would like to receive DailyChatter directly to your inbox each morning, subscribe below with a free two-week trial.
Support journalism that's independent, non-partisan, and fair.
If you are a student or faculty with a valid school email, you can sign up for a FREE student subscription or faculty subscription.
Questions? Write to us at hello@dailychatter.com.