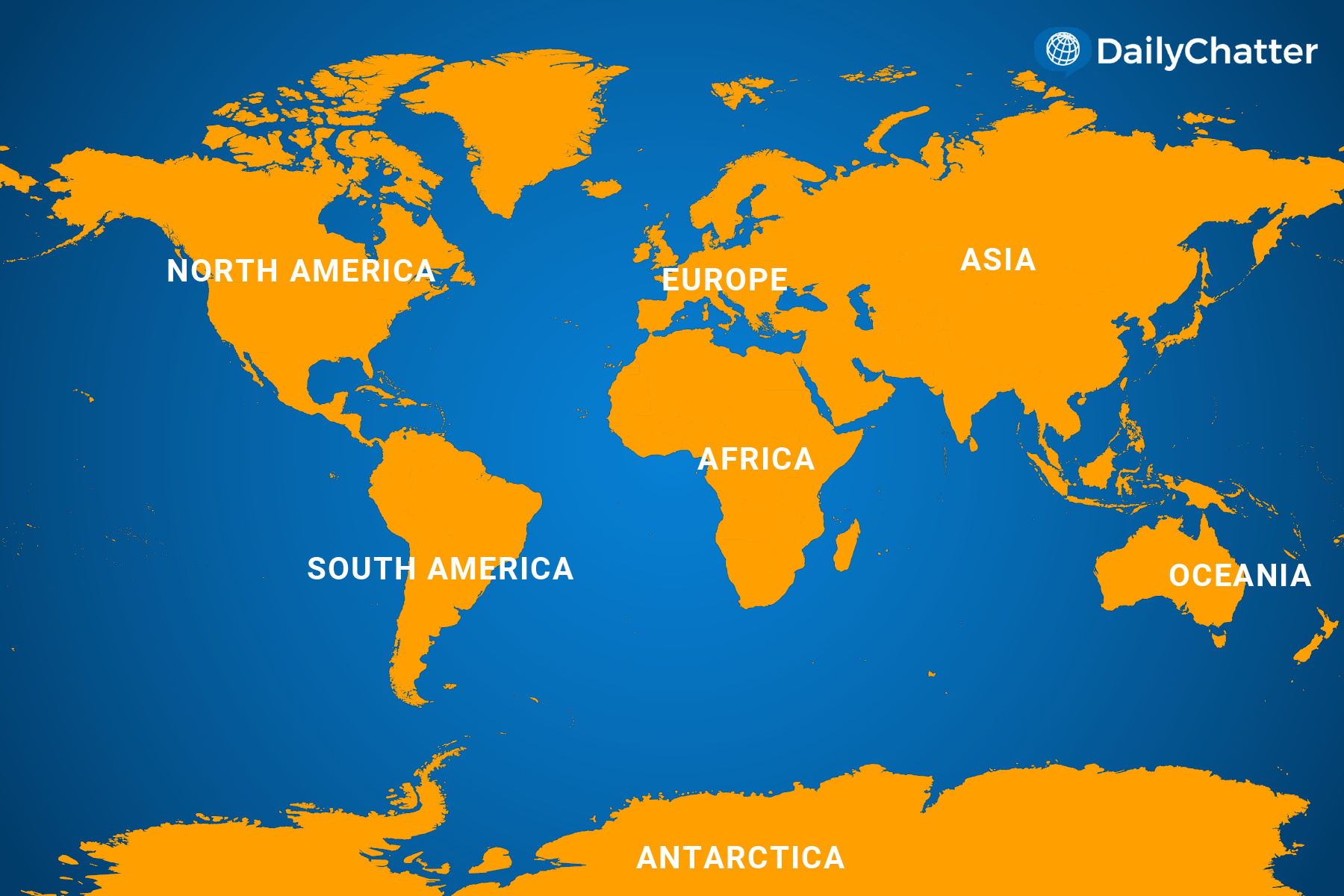 The World Today for December 17, 2021
Listen to Today's Edition
NEED TO KNOW
A Global Addiction
WORLD
At the 26th United Nations Climate Change Conference in Glasgow last month, more than 40 countries pledged to phase out their use of coal. Richer countries expect to end coal burning in the 2030s, the BBC reported. Developing nations have set a 2040s deadline.
China, India and the US didn't opt into the agreement, however. India agreed to "phase down" rather than "phase out" coal, for example, wrote National Public Radio. Diplomats viewed the shift as a compromise. Environmentalists were deeply disappointed. Coal is one of the biggest sources of greenhouse gas emissions that cause climate change.
The black, combustible sedimentary rock that helped fuel the Industrial Revolution in Europe and the US in the late 18th and early 19th century is proving to be a thorny subject for world leaders, businesses and activists. Nearly everyone agrees that the world must wean itself off coal. But doing so is easier said than done. As the Society for Mining, Metallurgy & Exploration explained on their website, "Coal is the most abundant source of electricity worldwide, currently providing more than 36 percent of global electricity."
[holidaypromo]
In the long term, the future of coal is bleak. China has stopped funding the construction of coal plants overseas. The US has done the same. But today, after significant reductions in emissions during the worst of the coronavirus pandemic, coal-burning has surged back along with world economic growth, Deutsche Welle reported. Even as the US and Europe decrease their coal burning, Asian countries will likely pick up the slack as they race to develop their economies, added the World Economic Forum.
Low coal supplies helped cause electricity shortages as the pandemic waned in China, which accounts for more than half the world's coal consumption, CNN wrote. Factories were forced to cut production. Reports of folks stuck in elevators embarrassed leaders in Beijing. It's not surprising that Chinese officials promptly ordered up more mining.
Such problems are not limited to Asia. North Macedonia is planning to import coal from Kosovo to deal with energy shortages in its antiquated energy grid, according to Reuters. Household electricity prices in North Macedonia, meanwhile, are slated to rise by 10 percent in the new year.
Change is coming, however. In Australia, where Prime Minister Scott Morrison has long defended the country's powerful coal industry, homeowners are forecast to install rooftop solar panels on nearly half the country's houses in the next decade, Bloomberg reported. Australia is therefore expected to cut coal consumption faster than earlier estimates suggested. Morrison is now in the odd position of pledging not to shutter coal-fired plants too quickly, the Guardian explained.
He and other leaders are hanging on tightly when many believe it's time to let go.
THE WORLD, BRIEFLY
Killing the Messengers
GERMANY
German police arrested a half dozen individuals and confiscated weapons during raids this week after members of a radical anti-vaccination group allegedly plotted to assassinate the governor of the eastern state of Saxony, NPR reported.
The raids in the eastern cities of Dresden and Heidenau came after members of the "Dresden Offlinevernetzung" – or Dresden offline network – had discussed killing state premier Michael Kretschmer on the online platform Telegram.
Authorities arrested five members and one woman, and found a number of weapons and a crossbow after searching residences and workplaces, according to the Washington Post.
Police said the suspects were preparing "a severe anti-state violent crime," adding that the individuals rejected immunization and current anti-coronavirus measures.
Germany is facing resistance over new Covid-19 regulations and plans to make vaccinations mandatory for people working in hospitals, nursing homes and other medical institutions beginning in March.
Alongside Kretschmer, other politicians and health officials – including the country's head of infectious diseases – have faced death threats.
Many anti-vaccination activists and pandemic deniers have been organizing via Telegram, prompting Interior Minister Nancy Faeser to threaten the company if it didn't comply with German regulations on hate speech.
Meanwhile, new Chancellor Olaf Scholz condemned the new radical movements and warned that Germany "will not put up with a tiny minority of uninhibited extremists trying to force their will on our entire society."
Andean Cold War
CHILE
Chileans will head to the polls this weekend to vote on who will become the country's next president in a runoff that some political analysts consider a race between communism and fascism, Reuters reported.
The runoff will see leftist former student leader Gabriel Boric battling far-right conservative Jose Antonio Kast. It comes a month after Chile's first round of elections saw Kast take a lead against Boric.
Even so, opinion polls have favored Boric but noted that the race will be close.
Boric has come under fire over his alliance with Chile's Communist Party. He also inspires fear that his economic policies could affect the free-market rules that propelled the copper-rich country to decades of growth and made it a symbol of economic stability in Latin America.
Kast, meanwhile, has received criticism over his praise for, and his family's connections to, the dictatorship of General Augusto Pinochet. Also, the Associated Press recently discovered documents that revealed that Kast's German-born father, Michael, was a member of Adolf Hitler's Nazi Party.
The Dec. 19 election comes about two years after Chile experienced months-long mass protests over economic inequalities that eventually sparked an ongoing process to redraft the Pinochet-era constitution.
An assembly of mainly independent and leftist representatives is working on the constitutional redraft. Whoever wins the runoff will also have to handle a referendum on whether to approve the new charter during their first year in office.
Broken Rules
DENMARK
A Danish special impeachment court sentenced former Immigration Minister Inger Støjberg to 60 days in prison after an order she issued in 2016 that included separating families was ruled to be illegal, Politico reported.
The case is related to the refugee crisis that swept Europe in 2015 when tens of thousands of migrants entered Scandinavia to seek asylum. During that time, Støjberg ushered in a series of tough new measures to dissuade asylum seekers from coming to Denmark.
These included a rule that would allow Danish authorities to seize valuables from asylum seekers in order to cover the cost of staying in the country, as well as a measure that allowed the separation of married couples.
Støjberg's case was connected to the latter rule: In 2016, she stated that if one of the members of a married couple seeking refuge in Denmark is proven to be under the age of 18 – the country's legal marriage age – the couple should be separated and put in separate asylum camps.
The former minister said that she was trying to protect "child brides," who were forced into marriage against their will before arriving in Denmark. The court, however, found the instructions illegal and said her order did not allow for cases to be examined on an individual basis.
Støjberg expressed surprise at the ruling but said she will "take [her] punishment" and "will move on after that."
Meanwhile, Danish lawmakers are considering expelling her from parliament following her conviction, according to The Local Denmark.
Many parties questioned her suitability as a legislator and said that she was not "worthy" of continuing as a lawmaker.
A vote on her fate is set to take place on Dec. 21.
DISCOVERIES
Learning By Bot
Last year, a research team created a bunch of biological machines known as "xenobots" using stem cells from embryos of the African clawed frog.
The living robots are able to move, communicate and even heal themselves from injury.
Now, the team discovered that xenobots can reproduce, USA Today reported.
Scientists explained that when they created the tiny bots, they removed all frog features from them, including the ability to replicate through creating tadpoles.
In a new study, they used a supercomputer to determine the best design for the xenobots to reproduce. The results amusingly showed a Pac-Man-like creature that moved around its environment and gobbled up hundreds of single cells.
The bio-machine would then assemble its offspring inside their mouth, a process that the authors described as "kinematic replication" – which is only common in molecules.
"No animal or plant known to science replicates in this way," lead author Sam Kriegman said.
Kriegman and his colleagues suggested that the AI that helped the xenobots multiply could be used to solve other problems facing living beings such as birth defects and diseases.
They also said the automaton's new ability will not bring about the end of human civilization because they are still small and easy to kill.
"All of these different problems are here because we don't know how to predict and control what groups of cells are going to build," said co-author Joshua Bongard. "Xenobots are a new platform for teaching us.
COVID-19 Global Update
Total Cases Worldwide: 272,983,377
Total Deaths Worldwide: 5,337,678
Total Vaccinations Worldwide: 8,593,646,565
Countries with the highest number of confirmed cases worldwide as of 4 a.m. ET*
US: 50,513,437 (+0.28%)
India: 34,726,049 (+0.02%)
Brazil: 22,201,221 (+0.00%)
UK: 11,161,504 (+0.80%)
Russia: 9,955,308 (+0.28%)
Turkey: 9,120,394 (+0.20%)
France: 8,564,979 (+0.72%)
Germany: 6,741,970 (+0.77%)
Iran: 6,165,454 (+0.04%)
Spain: 5,422,168 (+0.54%)
Source: Johns Hopkins University
*Numbers change over 24 hours
Not already a subscriber?
If you would like to receive DailyChatter directly to your inbox each morning, subscribe below with a free two-week trial.
Support journalism that's independent, non-partisan, and fair.
If you are a student or faculty with a valid school email, you can sign up for a FREE student subscription or faculty subscription.
Questions? Write to us at hello@dailychatter.com.