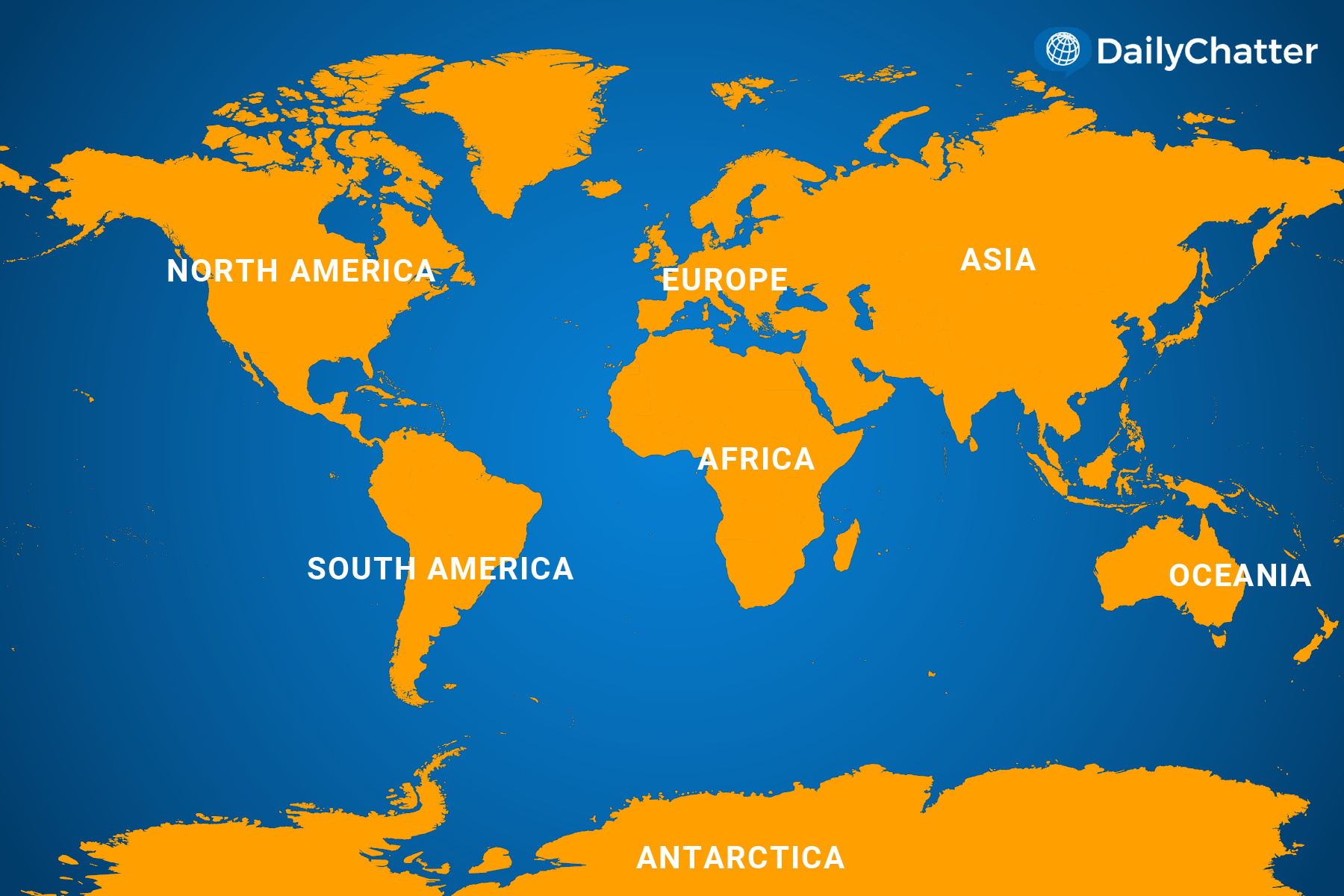 The World Today for December 13, 2021
Listen to Today's Edition
NEED TO KNOW
Epsilon, Kappa, Pi
WORLD
The experts at the World Health Organization (WHO) believe the speedy infection rate and unknown consequences of the omicron variant of the coronavirus could change the course of the pandemic. Deaths due to Covid-19 increased by 10 percent in the first week of December, CNBC reported. While it's not clear if the omicron variant is to blame, the data suggests a correlation.
The disparity between wealthy nations that have the resources and distribution networks to vaccinate their citizens and poorer nations that lack those tools is central to the problem. "Africa right now is essentially a superincubator," said Andrea Taylor, a vaccine expert at the Duke Global Health Innovation Center, in an interview with NBC News.
Omicron was first discovered in South Africa. The delta variant emerged in India. Unless the developing world receives more vaccines and, equally importantly, overcomes logistical and anti-vax social hurdles to jabs, Taylor argued, new variants with other Greek-letter-names could be on the way.
[holidaypromo]
The world is not rising to the challenge. As Bloomberg wrote in an editorial, few poor countries will hit the 40 percent vaccination rate target that WHO has set for the end of the year. The median rate is 14 percent. Unless those rates rise, nobody in the rich world is safe from more Covid-19 mutations, the logic goes.
But some scientists disagree. Omicron was likely incubating for a very long time somewhere before it was discovered in South Africa, the Economist argued. The virus is mutating in Europe, where vaccination rates are relatively high, for example. Whether or not everyone is vaccinated is possibly beside the point. Also, the current vaccines might not even protect folks from the omicron variant very well, National Public Radio wrote.
Attempting to bypass this debate, the European Council on Foreign Relations called for a more coordinated response to the coronavirus in general. Rather than debating whether or not the rich should help the poor, world leaders should be discussing how to move forward together, wrote David McNair, a Council member and executive director at ONE.org, a non-governmental organization that aims to end world poverty.
Examining how rich and poor nations have fared after they've stepped up vaccinations might provide some clarity for moving forward. Brazil, formerly a pandemic epicenter, launched a mass inoculation campaign that has reduced daily deaths to levels that are below those in the US and Europe, the Financial Times reported. Restrictions on the public activities of Austrians who refuse jabs, meanwhile, have convinced many to seek out vaccinations that will improve their chances of avoiding sickness, Reuters added.
Concerted action is necessary everywhere.
THE WORLD, BRIEFLY
The Last Stand
UNITED KINGDOM
Britain's High Court overturned a ruling that barred the extradition of Julian Assange to the United States, a verdict that could pave the way for the WikiLeaks founder to be prosecuted by American authorities on espionage charges, Al Jazeera reported.
The appellate court's decision came after a lower court ruled earlier this year that Assange could not be extradited to the US, citing concerns about his mental health.
The US appealed the case and offered assurances about Assange's detention, including a pledge not to hold him in a so-called "ADX" maximum security prison and that he could be transferred to Australia – where he holds citizenship – to serve his sentence if convicted.
The High Court said that US assurances were enough to guarantee Assange would be treated humanely and ordered the lower court to send an extradition request to British Home Secretary Priti Patel.
The verdict received immediate condemnation from human rights organizations and press freedom groups as a "travesty." Advocates worry that the prosecution of Assange under the US Espionage Act could set "a dangerous precedent."
Others raised concerns that the activist could be subjected to "torture and other ill-treatment" in US detention.
Meanwhile, activists and politicians have also urged the Australian government to intervene in the matter and secure Assange's freedom. However, officials said they were closely monitoring the proceedings but emphasized that Australia was "not a party to the case," according to the Guardian.
The case against Assange began in 2011 after WikiLeaks published hundreds of thousands of leaked documents about the wars in Afghanistan and Iraq, as well as diplomatic cables.
The US and other Western authorities consider Assange's actions reckless and say he endangered the lives of agents named in the leaked materials. US prosecutors have indicted him on 17 charges of espionage.
The charges carry a maximum sentence of 175 years in prison but US representatives noted that the longest sentence ever imposed for this type of offense was 63 months.
Patel has to decide now whether to grant the extradition but additional hurdles remain: Assange's lawyers said they will appeal the case to the British Supreme Court.
The Victory Lap
INDIA
Tens of thousands of Indian farmers began leaving the outskirts of the capital over the weekend, marking an end to a year-long protest movement that forced the government of Prime Minister Narendra Modi to repeal controversial farming laws, the Independent reported.
The departure came after the government agreed to consider additional demands by the farmers, including forming a committee on minimum support prices for crops. It also agreed to drop all criminal cases against farmers following clashes between protesters and police.
The standoff began last year after Modi's administration passed three farming laws aimed at modernizing India's heavily subsidized system. However, many farmers worried the reforms would reduce their income and leave them vulnerable to large corporations.
The government had initially refused to repeal the laws but relented last month. Even so, many farmers had vowed to remain on the outskirts of Delhi until other demands were fulfilled.
The reversal also came ahead of multiple key elections scheduled for early next year including those in the states of Uttar Pradesh and Punjab, where most of the farmers live.
While the protests were generally peaceful, violence erupted at the beginning of the year when thousands of farmers took over Delhi's Red Fort. At least one farmer died and many protesters and security forces were injured in the clashes.
The farmer's groups say that at least 750 farmers died during the year-long demonstrations from various causes including exposure, Covid-19 and suicide.
No Smoking, Please
NEW ZEALAND
New Zealand this week proposed a ban on the sale or supply of tobacco products to the next generation, a move aimed at preventing the young from ever starting to smoke in the first place, Axios reported.
The government said that the bill will be introduced next year in parliament where Prime Minister Jacinda Ardern's Labour Party holds a single-party majority.
Under the proposed legislation, individuals under the age of 15 will be barred for life from purchasing cigarettes starting in 2023, the New York Times noted. The government also plans to progressively raise the smoking age from 18 and will cut the number of stores selling tobacco products from nearly 8,000 to 500.
Chris Bullen of the University of Auckland said that the government is also planning to pass a "world-first" bill that would allow only very low nicotine levels in tobacco products.
The legislative plan is part of a government effort to reduce smoking levels below five percent by 2025 across all ethnic groups in New Zealand, including its poorer Indigenous Maori and Pacific Island citizens. The current rate is just under 10 percent.
Officials said that smoking is "the leading cause of preventable death in New Zealand and causes one in four cancers."
Even so, groups representing the small stores that sell tobacco demanded compensation for loss of business. They also raised concerns that the ban could encourage criminal gangs to sell cigarettes on the black market, alongside illegal drugs.
DISCOVERIES
A Complex 'Mind'
Most animals have some sort of centralized nervous system, such as the human brain.
Jellyfish, however, have such a decentralized system that their "brain" is distributed throughout their entire body – meaning that each body part can act autonomously.
Recently, scientists at the California Institute of Technology went inside the mind of a jellyfish to better understand how their complex nervous system functions, the Jerusalem Post reported.
For their study, researchers initially genetically modified a Clyta hemisphaerica jellyfish to make its neurons – or nerve cells – glow whenever they activated.
In their experiment, they observed how the network lighted up when the animal was eating. They noted that the tiny creature would fold its body to bring the tentacle to its mouth while also bending its mouth towards its appendage.
The findings showed that the jellyfish's nervous system is not just complex but surprisingly organized: The research team found that a subnetwork of neurons produced a molecule, neuropeptide, which caused the body to fold.
"Our experiments revealed that the seemingly diffuse network of neurons that underlies the circular jellyfish umbrella is actually subdivided into patches of active neurons, organized in wedges like slices of a pizza," said co-author David Anderson.
Lead author Brandon Weissbourd explained that the study will help scientists to understand jellyfish but also to "use it as a springboard to understand more complex systems in the future."
COVID-19 Global Update
Total Cases Worldwide: 270,165,250
Total Deaths Worldwide: 5,306,177
Total Vaccinations Worldwide: 8,442,749,073
Countries with the highest number of confirmed cases worldwide as of 4 a.m. ET*
US: 49,921,405 (+0.07%)
India: 34,697,860 (+0.02%)
Brazil: 22,177,059 (+0.00%)**
UK: 10,881,189 (+0.44%)
Russia: 9,842,021 (+0.00%)**
Turkey: 9,042,149 (+0.20%)
France: 8,362,843 (+0.53%)
Germany: 6,546,011 (+0.25%)
Iran: 6,154,813 (+0.04%)
Argentina: 5,358,455 (+0.03%)
Source: Johns Hopkins University
*Numbers change over 24 hours
**Numbers have been adjusted by affected country
Not already a subscriber?
If you would like to receive DailyChatter directly to your inbox each morning, subscribe below with a free two-week trial.
Support journalism that's independent, non-partisan, and fair.
If you are a student or faculty with a valid school email, you can sign up for a FREE student subscription or faculty subscription.
Questions? Write to us at hello@dailychatter.com.