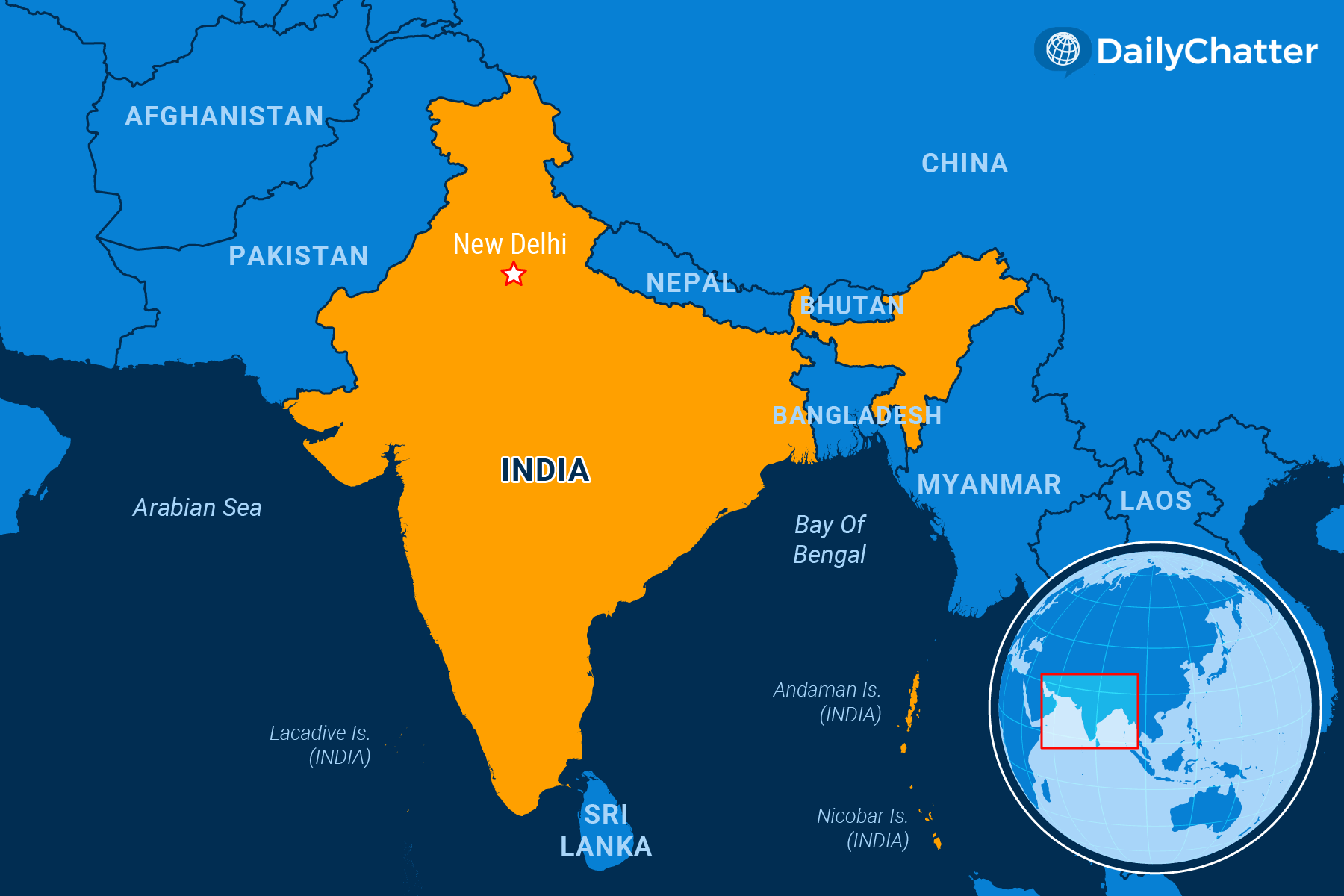 The World Today for December 03, 2021
Listen to Today's Edition
Editor's Note: Dear readers, a technical problem caused a delay in the delivery of today's newsletter. We apologize for the inconvenience.
NEED TO KNOW
Farmers or Bust
INDIA
Indian Prime Minister Narendra Modi has established a tough guy image in his massive country's rough-and-tumble politics. But recently, humbled farmers laid him low. Amid huge street protests and intense political pressure, Modi recently rescinded three farm laws that had stirred controversy, an act that threatened to undermine his authority.
Writing in the Guardian, Chennai-based data journalist Rukmini S. described how Modi's quick decision on the farm laws reminded many Indians of the prime minister's decisiveness when he abolished 85 percent of the country's currency in a single day in 2016. Or when he announced Covid-19 lockdowns with four hours' notice in 2020, triggering a mass exodus out of the country's massive cities.
The now-defunct farm laws had allowed private companies to purchase crops directly from farmers. A conservative, Hindu nationalist leader who is proudly business-friendly, Modi argued that the new measures would give farmers more freedom. Farmers believed the new rules made them open game for unscrupulous actors. Under the previous system, the government purchased the crops, guaranteeing them a minimum income.
Around half of the South Asian country's population works in agriculture.
After the laws were enacted, around 250 million farmers and others took to the streets in huge protests, the Washington Post explained. For the past year, hundreds of thousands of protesting farmers have remained in protest camps in major cities. Their organizational skills were a testament to the capacity of India's democracy to allow for dissent under a leader who has famously sought to squelch his detractors, the New York Times added.
"India's farming sector, which encompasses directly or indirectly well over half a billion people, is a constituency that politicians clash with at their peril," wrote the Financial Times. "Narendra Modi has learned this the hard way…the episode highlights once again the pitfalls of the premier's hard-driving, strongman approach."
The crowds were also large after Modi's announcement. Saying that repealing the farm laws was only one of their two goals, thousands demonstrated in Uttar Pradesh calling for minimum price increases for more agricultural goods, Reuters reported. Modi's Bharatiya Janata Party is seeking to retain power in elections early next year.
Modi hasn't necessarily changed his mind, though, noted Vox. While he expressed contrition on a national TV broadcast when he announced the repeal of the laws, he spoke as if the implementation, not the spirit, of the laws was the reason for their failure.
While the prime minister might not have changed his mindset, the laws are no longer on the books.
THE WORLD, BRIEFLY
All Elbows
CHINA
The Women's Tennis Association suspended all its tournaments in China over the country's decision to silence the sexual assault allegations made by Chinese tennis star Peng Shuai against a former top government official, CNN reported Thursday.
WTA chief Steve Simon said the decision was based on the "unacceptable" response by the Chinese government to censor Peng's allegations and ignore calls to investigate the matter.
Earlier last month, Peng, one of China's top tennis players, made a social media post accusing former Vice Premier Zhang Gaoli of sexual assault three years ago. The post was immediately deleted and Peng disappeared from the public eye, prompting an international outcry about her well-being and demands for an investigation into her allegations against Zhang.
Following the uproar, Chinese state media released a number of "proof of life" videos and photos of Peng. The tennis champion later held a 30-minute video call with the officials of the International Olympic Committee, with the latter saying that she appeared to be "doing fine" and was "relaxed."
Chinese officials have yet to acknowledge the allegations against Zhang, and have lambasted the global outrage as "malicious speculation." On Thursday, China's Ministry of Foreign Affairs criticized the WTA's decision, saying that it is "firmly opposed to any act that politicizes sports."
WTA's move makes good on the threat Simon made last month when he said he was willing to lose hundreds of millions worth of business in China if the government did not take any action.
Women's tennis is a big market in China and the WTA has made a big push into the country in recent years. In 2019, the WTA Finals relocated from Singapore to the southern Chinese city of Shenzhen, entering into a 10-year deal.
Consent and 'Torture'
CANADA
Canadian lawmakers in the lower house voted unanimously to ban so-called LGBTQ+ conversion therapy, a vote that received overwhelming support from across the political aisle, the BBC reported.
The bill will make it illegal to force individuals to undergo the controversial practice, which aims to change a person's sexuality or gender identity.
Many scientists have discredited the method, which can include electric shocks, beatings, drugs and even exorcism, according to Australia's SBS News.
Tourism Minister Randy Boissonnault – who is also a special adviser to Prime Minister Justin Trudeau on LGBTQ+ issues – called the therapy "torturous" and said, "no one can consent to torture."
A previous version of the bill was proposed by Trudeau's Liberal government in June but failed to get enough votes before he called for a snap election in September.
The legislation will now go to the upper house, where it is expected to face no resistance.
The move makes Canada the latest jurisdiction to ban conversion therapy: Some Australian states have passed laws to ban the practice and health officials have blasted it as "a blatant example of the discrimination" that LGBTQ+ people face in Australia.
Lethal Intelligence
NEW ZEALAND
New Zealand is pushing for an international effort to ban the use of killer robots over ethical and legal issues involving weapons and conflict, Radio New Zealand reported.
Minister of Disarmament and Arms Control Phil Twyford said the country is pushing to create an international treaty to ban and regulate the new weapon systems.
Killer robots – formally known as autonomous weapons systems (AWS) – are able to kill people without the need for human intervention, once activated.
Twyford noted that AWS have yet to be deployed on the battlefield but added that "the prospect of a future where the decision to take a human life is delegated to machines is abhorrent and inconsistent with New Zealand's interests and values."
He explained that the use of artificial intelligence and emerging technologies in new weapons have raised legal, ethical and security risks. Tech analysts and international officials have also voiced concern over the use of AWS.
Human Rights Watch praised the announcement, noting that it came after eight years of pressure from the New Zealand wing of the Campaign to Stop Killer Robots, a national coalition of 11 non-governmental organizations coordinated by the Peace Movement Aotearoa.
A 2021 survey also found that 72 percent of New Zealanders oppose the use of AWS.
DISCOVERIES
Survivor
The 2019-20 Australian bushfires resulted in the deaths or displacement of nearly three billion animals, according to a report by the World Wildlife Fund.
This gargantuan amount, however, does not include the number of invertebrates – such as spiders and insects – that were harmed.
Among these missing creatures were Kangaroo Island assassin spiders, which were believed to have gone extinct following the fires.
But a research team recently came across two of these spiders while surveying the untouched areas of the island, raising hope about the survival of the species, the Guardian reported.
"That we found one after all this time – it was really a moment that will stick with me," said Jessica Marsh of the South Australian Museum.
Marsh said the tiny arachnid – about 5 millimeters long – was believed to live in the Western River wilderness protection area, which was completely eradicated by the bushfires.
Assassin spiders are known for their elongated necks and jaws, which they use to prey on other arachnids. They prefer to live in leaf litter suspended in low-lying vegetation, which burns quickly.
She and her colleagues are now scouring the island to find more spiders but she noted that arachnids and other invertebrates tend to usually be overlooked by the general public.
"They're vitally important to ecosystem function but they also largely ignored," she said.
According to a recent report, more than 14,000 species of invertebrates lost habitat as a result of the 2019-20 bushfires, and the number of vulnerable species should be doubled.
COVID-19 Global Update
Total Cases Worldwide: 264,261,428
Total Deaths Worldwide: 5,235,680
Total Vaccinations Worldwide: 8,080,685,580
Countries with the highest number of confirmed cases worldwide as of 4 a.m. ET*
US: 48,832,268 (+0.29%)
India: 34,615,757 (+0.03%)
Brazil: 22,118,782 (+0.06%)
UK: 10,387,320 (+0.52%)
Russia: 9,533,593 (+0.34%)
Turkey: 8,841,861 (+0.25%)
France: 7,877,490 (+0.62%)
Iran: 6,125,596 (+0.06%)
Germany: 6,072,301 (+1.22%)
Argentina: 5,335,310 (+0.05%)
Source: Johns Hopkins University
*Numbers change over 24 hours
Not already a subscriber?
If you would like to receive DailyChatter directly to your inbox each morning, subscribe below with a free two-week trial.
Support journalism that's independent, non-partisan, and fair.
If you are a student or faculty with a valid school email, you can sign up for a FREE student subscription or faculty subscription.
Questions? Write to us at hello@dailychatter.com.