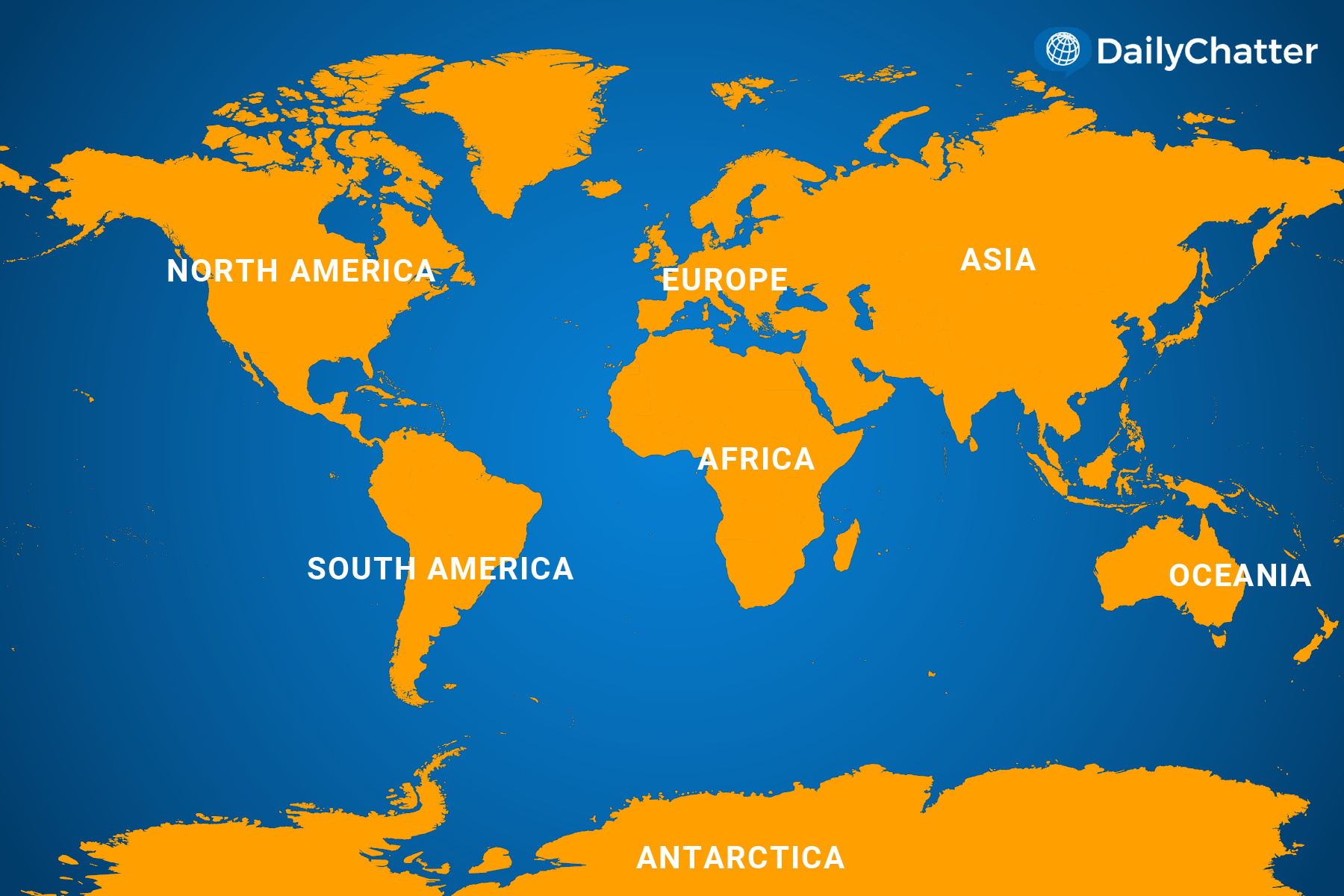 The World Today for December 01, 2021
Listen to Today's Edition
NEED TO KNOW
Promoting Parenthood
WORLD
Most wealthy countries offer nationwide paid parental leave. Estonia, for example, mandates 82 weeks for new parents, reported the Washington Post, citing World Policy Analysis Center data. British citizens receive 39 weeks. The Japanese enjoy 52 weeks or more. Often, policymakers in these countries want to encourage higher birth rates.
Sometimes they want to pursue gender equality, making sure women receive salaries even when they leave the office to care for the next generation. Other times, the countries simply have a greater appreciation for robust social welfare and safety nets.
Unsurprisingly, research shows that new parents are happier in countries where paid parental leave is generous, wrote the Atlantic magazine. Norwegian parents, for example, were happier than their childless peers. Parenthood was not always better in countries with the benefit. But the US, which is debating such a benefit, was the country where happiness fell most precipitously after one had children.
Meanwhile, many countries are moving ahead with more parental bonuses.
Heilongjiang province in northeast China recently gave 10 days of parental leave annually to fathers and mothers of children three years old and younger, reported China Daily. The same measure provides childcare subsidies to parents and incentives for the establishment of daycare centers. Other measures are being considered on a national level, explained Sixth Tone, an outlet owned by a Chinese state-owned media company.
Writing in British Vogue, parenthood columnist Nell Frizzell lamented how fathers in the UK did not receive mandatory paternity leave unlike other men in northern Europe. "Giving fathers time and money to look after their children is such an obviously necessary thing to do that, like being asked whether breathing is good for you or not, it's hard to know where to begin," she wrote.
The French government recently enacted 28 weeks of paid paternity leave, reported France24. Japanese Environment Minister Shinjiro Koizumi recently took his paternity leave, garnering headlines because few men in Japan take advantage of the perk, the BBC said.
Often, that's because men fear the loss of a job, promotion opportunities or just ridicule. For women, meanwhile, paternity leave means more equality in hiring – some companies in Germany and elsewhere, for example, fear hiring women because they worry over extra outlays for maternity leave.
Still, in India, while female workers in companies that have 10 or more employees receive more than four months of paid leave, at least one company, Hyderabad-based engineering firm Cyient, recently offered 12 weeks of "gender-neutral" parental leave to its global workforce, Livemint wrote.
Other nations are expanding the concept of time off for childbearing or the sudden absence thereof. New Zealand recently offered three days of paid leave after a miscarriage or stillbirth, according to National Public Radio.
The world, or most of it, appears to agree on the issue.
THE WORLD, BRIEFLY
Looking Left
HONDURAS
Leftist candidate Xiomara Castro will become the next president of Honduras after her main rival conceded Tuesday, bringing the country's left back to power after 12 years of conservative National Party rule, much of it pockmarked by scandal, the Washington Post reported.
Although the election commission has not yet declared a winner, Castro claimed victory and Nasry Asfura of the conservative National Party congratulated Castro and referred to her as president-elect.
Castro – the wife of former President Manuel Zelaya, who was ousted in a 2009 military coup – will become Honduras' first female president. Her victory marks the return of the Honduran left since Zelaya's ouster.
Her election underscores a major shift from the National Party, whose leaders, including President Juan Orlando Hernández, have been linked to drug trafficking in the US.
Earlier this year, Hernández's brother, Tony, was sentenced to life in prison plus 30 years for drug trafficking by a US federal court. US officials have also accused the Honduran president and other officials of narco-crimes.
President Hernández has denied wrongdoing.
Many voters have also lamented the endemic corruption and weak institutions in the country, which has prompted thousands of Hondurans to migrate to the US: More migrants have arrived at the US border this year from Honduras than any other country.
Castro has promised to form a United Nations-backed commission to tackle corruption – a similar commission was shut down under Hernández. She also promised to provide a universal basic income for the country's poorest and jobs for those most likely to migrate.
Meanwhile, a Castro victory could make Hernández more vulnerable to extradition to the US when his presidency ends in January.
The New Enemy
AFRICA
Malawian President Lazarus Chakwera and other African leaders criticized the United States and other nations over their decision to impose travel bans on multiple southern African countries following the discovery of the new coronavirus variant omicron, the Hill reported.
Chakwera said the travel bans were "uncalled for," adding that "Covid measures must be based on science, not Afrophobia."
Countries around the world are struggling to control the spread of the omicron variant. The new virus variant was first detected by South African scientists last month but it has been found in other southern African nations, as well as Israel, Canada and elsewhere.
The World Health Organization labeled omicron a "variant of concern" last week. On Monday, it said the variant poses a "very high" risk.
Numerous countries especially in Europe have opted to impose travel bans on southern African nations, a move that the WHO has also admonished.
Omicron appears to be more transmissible than previous variants. Meanwhile, South African doctors have reported that many new cases attributed to the variant result in milder symptoms, according to the Associated Press.
Even so, South Africa is currently experiencing a surge of Covid-19 hospitalizations, NBC News reported.
Data from the country's National Institute for Communicable Disease showed that hospitalizations have increased by 63 percent since the beginning of November.
In the Gauteng province, which hosts the city of Johannesburg, hospitalization cases are up by almost 400 percent since the beginning of the month. Health officials said that omicron cases were found in the province at "a relatively high frequency."
Less than 30 percent of South Africans have received at least one dose of the vaccine.
Left Behind
GUADELOUPE AND MARTINIQUE
France's minister of overseas territories arrived in the French Caribbean islands of Guadeloupe and Martinique this week to defuse tensions following days of protests in the former colonial outposts over Covid-19 restrictions, Al Jazeera reported.
Mass protests ignited in the two French departments over the mainland's decision to require health workers to be vaccinated against the coronavirus but soon ballooned to calls for better living conditions in the overseas territories.
France initially postponed the deadline for mandatory vaccinations until Dec. 31 to allow for dialogue. But the demonstrations continued and soon devolved into clashes between security forces and protesters, with police making numerous arrests on both islands.
On Monday, Minister Sebastian Lecornu met with union representatives in Guadeloupe, who handed him a list of demands, including the suspension of the vaccine mandate and the improvement of living conditions for many Guadeloupean families, according to Radio France Internationale.
However, the talks saw little progress and Lecornu said that protest leaders failed to denounce the violence. He also announced that France was sending 70 additional officers plus almost a dozen special troops to support Guadeloupean police.
Meanwhile, in Martinique, Lecornu will meet with local leaders and union members, who have also called for removing mandates, as well as salary increases and lower gas prices.
Guadeloupe and Martinique are considered formal parts of France and its inhabitants hold French citizenship and are represented in parliament.
Even so, the two territories suffer higher poverty and unemployment than the mainland.
DISCOVERIES
Snap, Snap
The physics behind a simple finger snap is stupefying – and complicated, Live Science reported.
Researchers at the Georgia Institute of Technology found that the snapping of fingers is the fastest acceleration in the human body ever measured – about three times the acceleration produced by the arm of a professional baseball player.
"When I first saw the data, I jumped out of my chair," study senior author Saad Bhamla said. "The finger snap occurs in only seven milliseconds – more than 20 times faster than the blink of an eye, which takes more than 150 milliseconds."
He explained that the study arose following an argument with his students about the movie, "Avengers: Infinity War."
In the film, the main villain, Thanos, snaps his finger using the metal "Infinity Gauntlet" – which can reshape and bend the fabric of the universe – and subsequently eradicates half of all living beings in the universe.
Bhamla and others, however, questioned whether it was possible to snap fingers wearing a metal gauntlet, so he and his colleagues looked into the matter.
The research team studied a number of finger snaps with a high-speed camera while covering the snapping hand with different materials, including metal thimbles, according to NPR.
Their findings showed that skin-to-skin friction together with the compressibility of fingers is pivotal in creating the motion. However, the metallic thimbles failed to generate a proper snap – which means that it wouldn't be possible for Thanos to snap.
But aside from debunking movie magic, the new finger-snapping model can help researchers understand other biomechanical behaviors, such as the snapping of mandibles in ants and termites.
COVID-19 Global Update
Total Cases Worldwide: 262,857,019
Total Deaths Worldwide: 5,216,780
Total Vaccinations Worldwide: 7,996,808,804
Countries with the highest number of confirmed cases worldwide as of 4 a.m. ET*
US: 48,557,708 (+0.25%)
India: 34,596,776 (+0.03%)
Brazil: 22,094,459 (+0.04%)
UK: 10,285,745 (+0.40%)
Russia: 9,468,640 (+0.34%)
Turkey: 8,797,558 (+0.29%)
France: 7,778,601 (+0.61%)
Iran: 6,117,445 (+0.07%)
Germany: 5,923,568 (+1.17%)
Argentina: 5,330,748 (+0.04%)
Source: Johns Hopkins University
*Numbers change over 24 hours
Not already a subscriber?
If you would like to receive DailyChatter directly to your inbox each morning, subscribe below with a free two-week trial.
Support journalism that's independent, non-partisan, and fair.
If you are a student or faculty with a valid school email, you can sign up for a FREE student subscription or faculty subscription.
Questions? Write to us at hello@dailychatter.com.