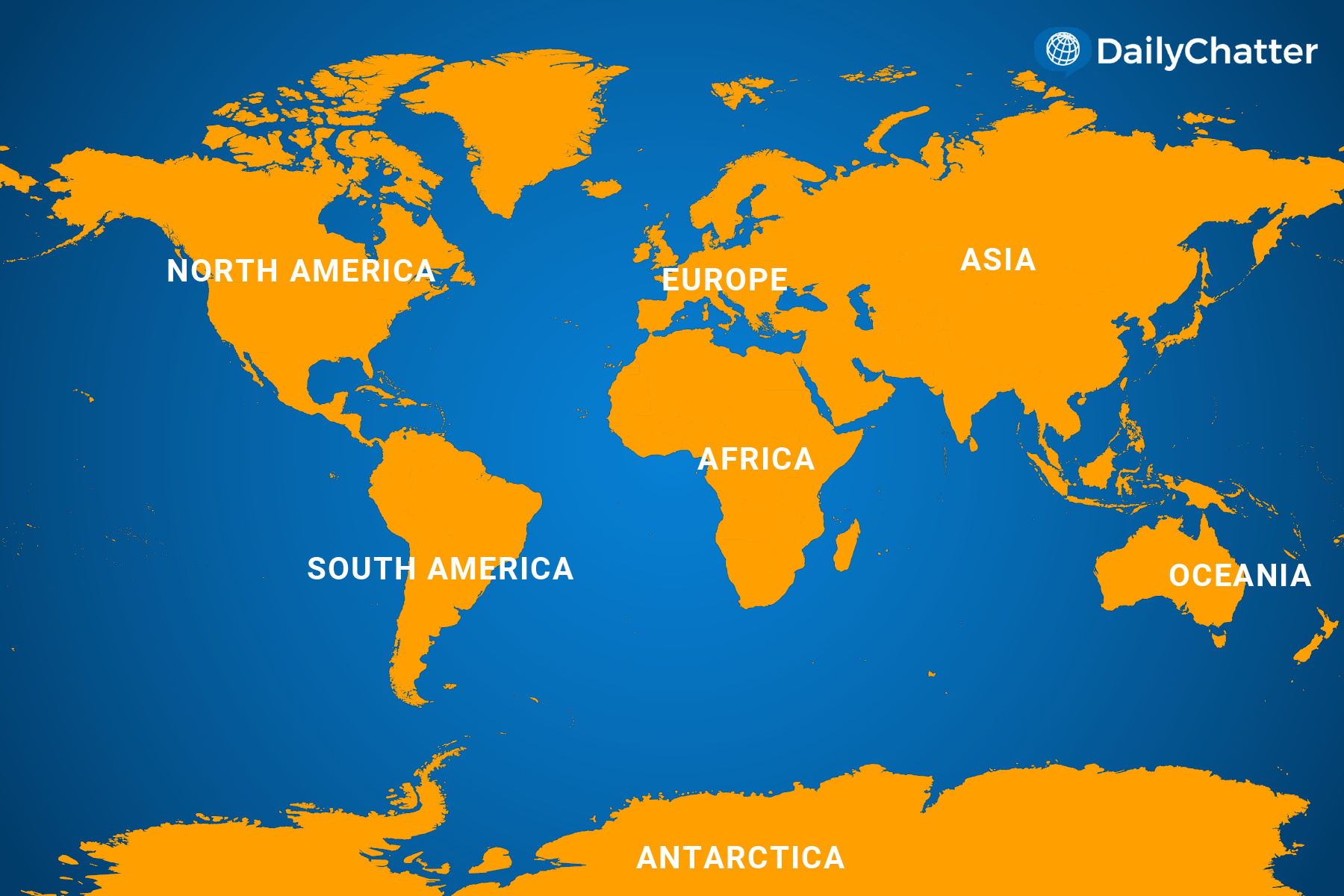 The World Today for November 17, 2021
Listen to Today's Edition
NEED TO KNOW
Cold Truths, Hot Air
WORLD
World leaders, diplomats, environmentalists and fossil fuel industry executives who attended the COP26 climate change summit were tasked with forging an agreement to save the planet. In the end, they created a new deal that broke new ground in that it illustrated a worldwide consensus to transition away from fossil fuels and to speed up countries' ambitions to cut emissions faster, NPR reported.
American and Chinese leaders also revealed a surprise deal, for example, to expand their ambitions in curbing climate change. As CNN reported, China would reduce methane emissions under the agreement while both countries would cooperate more closely on the issue. India announced that its economy would be carbon neutral by 2070, a goal that CNBC believed was possible. The European Union promised an additional $110 billion to help countries transition to less carbon-intensive economies.
Still, many countries did not agree to rein in emissions fast enough for the world to avoid the worst damage from climate-driven bouts of extreme weather. Emissions need to fall around 45 percent by 2030 to give the world a chance of limiting warming to 1.5 degrees Celsius by 2100 (2.7 degrees Fahrenheit). Instead, they're expected to rise almost 14 percent over the next nine years.
Meanwhile, as the summit concluded, Climate Action Tracker experts released findings that suggested that COP26 attendees had in fact wildly undershot the mark. The research concluded that the world was going to warm by 2.4 degrees Celsius above pre-industrial levels by 2100, or much more than the 1.5 degrees Celsius benchmark used for them to set their targets in negotiations.
The rise in temperatures is unprecedented and explained through carbon emissions in the past 150 years, Phys.org added.
"With one sharp jab, this Climate Action Tracker report has punctured the balloon of optimism that's been swelling since the start of this conference," wrote BBC environment correspondent Matt McGrath.
Eighteen-year-old Swedish activist Greta Thunberg declared COP26 a "failure" and "greenwash festival," for appearing to care or take action to preserve the environment without really doing anything substantive, Democracy Now! reported. Thunberg and other young activists planned to petition the United Nations Secretary-General to declare a worldwide emergency, according to the Guardian.
Remarkably, Reuters added that many COP26 participants privately agreed with Thunberg. And even though they know that massive investments are necessary to meaningfully curb greenhouse gases, those investments aren't necessarily forthcoming, especially while fossil fuels remain profitable.
Temperatures rising 1.5 degrees Celsius more than pre-industrial levels will kill off coral reefs, stoke more powerful storms, cause terrible droughts, melt ice packs and raise seawater levels, and alter weather patterns and flora and fauna worldwide, National Public Radio explained.
Meanwhile, a study released last Tuesday by the Met Office, Britain's national weather service, found that 1 billion people could face heat stress, a potentially fatal combination of heat and humidity if temperatures rise by 2 degrees Celsius.
Hot air is the last thing that future generations need.
THE WORLD, BRIEFLY
Space Wars
RUSSIA
Russia tested an anti-satellite weapon in space this week, a move that sparked condemnation from the United States and its allies for endangering the lives of astronauts at the International Space Station, the Independent reported Tuesday.
On Monday, a Russian missile destroyed a defunct Soviet satellite that had been in orbit since 1982. The explosion caused a cloud of debris that prompted the ISS crew – which includes both US and Russian teams – to take shelter in their spacecraft.
Following the explosion, the US and NATO officials called the test "dangerous and irresponsible," saying that the debris posed a threat to both the ISS and to an orbiting Chinese spacecraft, according to NBC News.
Russian officials countered that the test did not pose a threat and also that the US knew about it. They called the accusations "hypocrisy," noting that China, India and the US had conducted similar tests in the past.
Officials also said the explosion was a part of a new weapons test by Russia to boost its defense capabilities in response to similar tests by the US and Washington's decision to establish a space force in 2020.
Meanwhile, British officials urged Russia to join United Nations discussions on "responsible behavior when it comes to space," but Moscow countered that it has been calling for years for an agreement on space arms.
A Different Virus
UGANDA
Suicide bombers set off two bombs in the Ugandan capital of Kampala on Tuesday in what police called a terrorist attack by allies of Islamic State, the Wall Street Journal reported.
The twin explosions appeared to have targeted Kampala's central police station and the Ugandan Parliament. At least three people died and 33 were injured, most police officers.
Authorities confirmed that the three suicide bombers died in the explosion. Meanwhile, a fourth would-be bomber was shot and injured in a suburb north of the capital. Police found a suicide vest and other bomb-making equipment at the residence of the alleged attacker.
Police Spokesperson Fred Enanga tied the attack to the Allied Democratic Forces, a Ugandan Islamic group operating from the jungles of the eastern Democratic Republic of Congo. The group has pledged allegiance to IS.
IS later claimed responsibility for the explosions, making it the third attack linked to the terrorist organization in the country.
Last month, a bomb exploded at a restaurant in a Kampala suburb, killing a waitress. It was the first attack that the terrorist organization claimed responsibility for. Two days later, a suicide bomber detonated an explosive device on a bus on the outskirts of Kampala.
Persona Non Grata
CHINA
International human rights organizations and politicians raised concerns this week after a senior official at China's ministry of public security is attempting to get elected to Interpol's executive committee, the Guardian reported.
Hu Binchen, the deputy director-general of the ministry's international cooperation department, is one of three candidates seeking to secure a seat as an Asia delegate on the committee.
The 13-member committee supervises the work of Interpol's general secretariat and helps set future policies. It also oversees a number of databases containing details about individuals and properties, as well as operates the system of red notices, or requests "to locate and provisionally arrest an individual pending extradition."
International groups, such as the Inter-parliamentary Alliance on China, objected to Hu's potential election over alleged attempts by China to use the red notice system to target Uyghur activists. They added that his election would give a "green light" to the Chinese government to misuse Interpol and threaten dissidents living abroad.
Another group, Safeguard Defenders, said that Hu's department is responsible for operations that hunt down persons of interest abroad: It accused the ministry of sending special teams "to intimidate and harass ethnic Chinese to force them to return to China 'voluntarily.'"
Safeguard Defenders added that China had increased its issuance of red notices tenfold between 2000 and 2020.
Interpol has been led before by a Chinese official from the public security ministry, Meng Hongwei. But his term was cut short in 2018 when he disappeared during a visit to China: He received a prison term of 13 years on bribery charges following Xi Jinping's anti-corruption campaign targeting thousands of officials.
DISCOVERIES
The Jab of Life
A new study found that cases of cervical cancer have significantly decreased among British women who were vaccinated against human papillomavirus (HPV), Agence France-Presse reported.
Researchers Maggie Cruickshank and Mihaela Grigore said there was a "substantial reduction" of cancer cases among younger women that received the jab when the immunization program was introduced in England in 2008.
In their findings, they recorded an 87 percent drop in the cancer risk among females that received the shot early, between the ages of 12 and 13. That risk dipped by 34 percent between the ages of 16 and 18.
"Our study provides the first direct evidence of the effect of HPV vaccination using the bivalent Cervarix vaccine on cervical cancer incidence," they wrote.
Despite the promising results, the authors offered a few caveats: Cervical cancer rarely appears in women younger than 25, the main focus of the study. The team also added that the uptake and availability of the vaccines pose an issue.
"Even in a wealthy country … uptake has not reached the 90 percent vaccination target of girls aged 15 years set by (the World Health Organization)," they wrote.
Cervical cancer is caused by the sexually-transmitted HPV but it is preventable with inoculation and curable if caught early and treated.
In 2020, the World Health Organization initiated a global campaign to eradicate the disease, which is one of the most common cancers affecting women, and claims the lives of hundreds of thousands annually.
COVID-19 Global Update
Total Cases Worldwide: 254,444,468
Total Deaths Worldwide: 5,116,058
Total Vaccinations Worldwide: 7,548,670,211
Countries with the highest number of confirmed cases worldwide as of 4 a.m. ET*
US: 47,311,015 (+0.19%)
India: 34,466,598 (+0.03%)
Brazil: 21,965,684 (+0.02%)
UK: 9,686,363 (+0.38%)
Russia: 8,991,748 (+0.40%)
Turkey: 8,459,089 (+0.30%)
France: 7,413,180 (+0.27%)
Iran: 6,051,642 (+0.11%)
Argentina: 5,308,781 (+0.03%)
Germany: 5,144,827 (+1.05%)
Source: Johns Hopkins University
*Numbers change over 24 hours
Not already a subscriber?
If you would like to receive DailyChatter directly to your inbox each morning, subscribe below with a free two-week trial.
Support journalism that's independent, non-partisan, and fair.
If you are a student or faculty with a valid school email, you can sign up for a FREE student subscription or faculty subscription.
Questions? Write to us at hello@dailychatter.com.