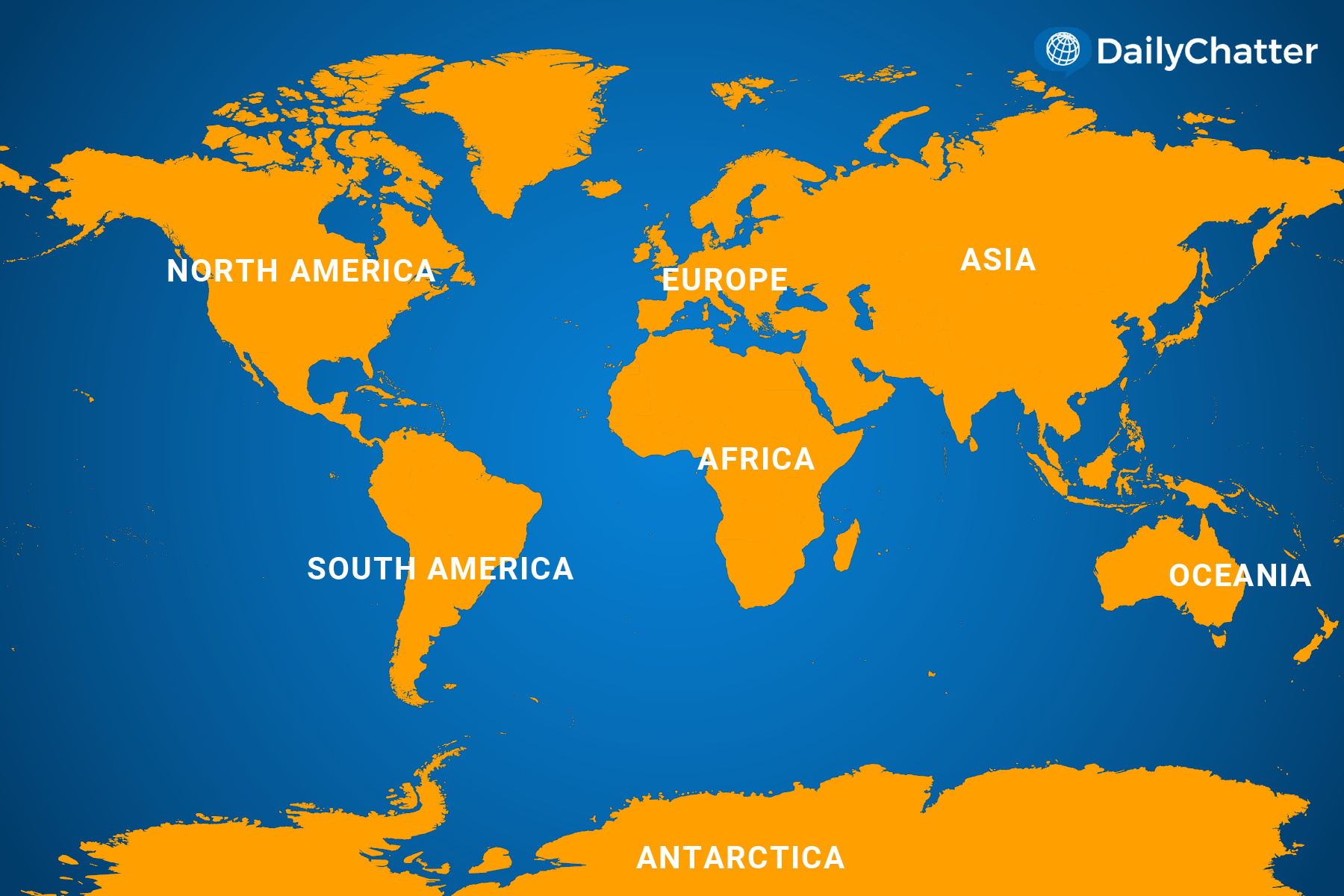 The World Today for October 27, 2021
Listen to Today's Edition
NEED TO KNOW
Headwinds
WORLD
The coronavirus pandemic disrupted global energy supplies. Now it's not clear if world leaders can fix the problem.
In China, where officials curbed coal mining to meet greenhouse gas emissions targets, President Xi Jinping is asking coal companies to dig more and faster as the country deals with rolling blackouts, reported BNN Bloomberg. In Britain, which produces almost a quarter of its electricity through wind, a windless summer cut into fuel supplies while Brexit has exacerbated the problem by cutting off the supply of drivers from the European Union, wrote Macquarie University Finance Lecturer Lurion De Mello in the Conversation. Gas prices at the pump in the US, meanwhile, have risen 50 percent compared to a year ago.
As the Wall Street Journal explained, myriad factors have caused the spike. Demand slumped during the pandemic. Suppliers reacted. Now demand has skyrocketed as the pandemic wanes. The summer was unusually hot. This winter is forecast to be especially cold. Investors are reducing their exposure to fossil fuels amid calls for measures to combat climate change. But renewable sources of energy aren't robust enough to replace petroleum.
Writing in the Washington Post, Fareed Zakaria demonstrated the scale of the problem. Oil, coal and gas generated 80 percent of the energy consumed worldwide before the pandemic hit in 2019. Wind and solar-generated 3 percent together. Investors, governments and others would need to increase spending on renewable by 2,500 percent for green energy to replace polluting energy.
Now, analysts are worried about the potential knock-on developments from the situation.
The International Energy Agency recently warned that the energy crisis could undercut the post-Covid-19 economic recovery. Low supplies have already caused inflation, for example, as buyers are increasingly willing to pay higher prices for scarce energy to keep the lights on and factories humming, Reuters reported. China is already preparing for more supply chain disruptions, too.
If fertilizers become more expensive either because they are petroleum-based or require fossil fuels for their production, poorer countries could experience famines, the Guardian added.
Also, higher energy prices could lead world leaders to double down on the cheapest fuels available, like coal. As Axios wrote, if countries like China and India decide they must ramp up carbon-based fuel production, everyone on the planet will suffer as that carbon further warms the planet.
Optimists, like the Eurasia Group Director of Energy, Climate and Resources Henning Gloystein, believe these pressures will hasten, not slow, the green revolution. But in a recent CNN op-ed, Gloystein admitted that fossil fuels are still necessary as the transition occurs.
For years, people have been told fossil fuels were harmful. It turns out their absence is, too.
THE WORLD, BRIEFLY
Going Crypto
NIGERIA
Nigeria became the first African country to roll out a digital currency this week, joining a growing list of nations that are betting on virtual money to cut transaction costs and boost participation in the formal financial system, Bloomberg reported.
The new eNaira currency comes months after the country's central bank outlawed banks and other financial institutions from using cryptocurrencies such as Bitcoin and Ethereum, saying the latter two posed a threat to the financial system.
The eNaira is considered a national currency, unlike its crypto counterparts which are prized – in part – because they are connected to the fiat currency.
Nigeria's new digital currency, instead, will complement the physical naira, which has weakened 5.6 percent this year despite the central bank's efforts to stabilize it.
Officials said the eNaira is expected to boost cross-border trade and financial inclusion. President Muhammadu Buhari said it could "increase Nigeria's gross domestic product by $29 billion over the next 10 years." The International Monetary Fund estimates that Nigeria's GDP will reach $480 billion in 2021.
Nigeria joins the Bahamas and the Eastern Caribbean Central Bank in being the first jurisdictions in the world to issue national digital currencies. Earlier this year, China launched a pilot version of its "digital renminbi."
To Bear Witness
GERMANY
A German court sentenced the wife of an Islamic State fighter to 10 years in prison this week over the death of a five-year-old Yazidi girl, in one of the first trials to prosecute a war crime against the Yazidi community, CNN reported Tuesday.
The Higher Regional Court in Munich found the woman, Jennifer Wenisch, guilty of crimes against humanity for "enslavement resulting in the death of another" as well as participation in a foreign terrorist group.
In 2014, Wenisch, a convert to Islam, traveled to Syria to join Islamic State and married Iraqi national and IS fighter Taha al-Jumailly, according to the Hill. A year later, the couple purchased a Yazidi mother and her daughter as domestic slaves, and abused them on a daily basis.
The court said that the young girl died after Wenisch's husband tied her up outside in the hot sun as punishment for wetting the bed. She dehydrated and Wenisch did nothing to save her, court officials added.
Al-Jumailly is currently on trial in Frankfurt. The verdict in that case is expected in late November.
The defendant said that she was "afraid" her husband would "lock her up" if she tried to aid the girl. She denied the charges and plans to appeal the decision.
The girl's mother was the only witness at the trial. Her lawyers said the defendant "is believed to be the first ISIS member who was put on trial anywhere in the world for international crimes committed against Yazidi victims."
Target: Machismo
COLOMBIA
Colombia's capital, Bogota, has introduced a new hotline to help men struggling with issues around machismo while challenging long-held beliefs about masculinity, a move aimed at fighting domestic abuse and violence against women by putting men front and center, the New York Times reported.
Known as the Calm Line, the hotline has dozens of psychologists who respond to male callers about issues such as jealousy, control and fear – including instances when they hurt their partner. The line is open to all men, regardless of sexuality, relationship status or whether they are cisgender and transgender.
Introduced in September, the line is a project by Bogota's liberal and openly gay mayor, Claudia López, who has made stopping violence against women a priority. She believes that the root causes such as machismo – the ingrained belief that men must be dominant – must be addressed to alleviate the problem.
Analysts said that the line is hoped to inspire significant cultural change in Colombia, where a woman is sexually assaulted every 34 minutes, according to government data.
Supporters of the line noted that punishing abusers through the criminal justice system does not always address the root cause of the problem the way prevention and education do.
To get the word out about the Calm Line, the government is using the media and social media but also a television miniseries about four male friends supporting each other as they struggle with anger and control issues.
The creation of the line comes as women in Latin America are increasingly demanding the dissolution of societal norms that have limited their personal and professional lives even as they make strides in higher education, business and politics, the newspaper wrote.
DISCOVERIES
Toxic Neighbor
Previous studies have suggested that the Earth's sister planet, Venus, was once able to support life. But, recent findings have uncovered evidence that it was always a scalding and toxic planet, according to Science Alert.
A new study looked into the climate models of Venus and Earth in their early years to determine when – and whether – the former could sustain life.
The authors explained that water would have been present in the form of steam on both planets' surfaces while they were cooling down more than four billion years ago.
The steam would eventually condense into clouds and produce rain. This could only happen, however, if clouds were to form to block solar radiation from the surface of Venus.
But the climate models suggested that on Venus, clouds could have been present only on the planet's cooler night side. Meanwhile, Venus' dayside was getting cooked by solar radiation, which also generated a powerful greenhouse effect on the night side.
As a result, vapor couldn't condense, and – if it did – it wouldn't have produced enough rain to fill up Venusian oceans.
The research team is still unclear how Earth and Venus ended up on different evolutionary paths but hopes that further research and future space probes to the planet might yield answers.
It isn't possible to figure this out on our computers, says co-author David Ehrenreich: "The observations of the three future Venusian space missions will be essential to confirm – or refute – our work."
COVID-19 Global Update
Total Cases Worldwide: 244,563,381
Total Deaths Worldwide: 4,965,072
Total Vaccinations Worldwide: 6,856,032,663
Countries with the highest number of confirmed cases worldwide as of 4 a.m. ET*
US: 45,616,157 (+0.15%)
India: 34,215,653 (+0.04%)
Brazil: 21,748,984 (+0.06%)
UK: 8,894,843 (+0.49%)
Russia: 8,185,400 (+0.44%)
Turkey: 7,909,081 (+0.38%)
France: 7,235,100 (+0.09%)
Iran: 5,877,456 (+0.16%)
Argentina: 5,283,000 (+0.03%)
Spain: 5,004,143 (+0.04%)
Source: Johns Hopkins University
*Numbers change over 24 hours
Not already a subscriber?
If you would like to receive DailyChatter directly to your inbox each morning, subscribe below with a free two-week trial.
Support journalism that's independent, non-partisan, and fair.
If you are a student or faculty with a valid school email, you can sign up for a FREE student subscription or faculty subscription.
Questions? Write to us at hello@dailychatter.com.