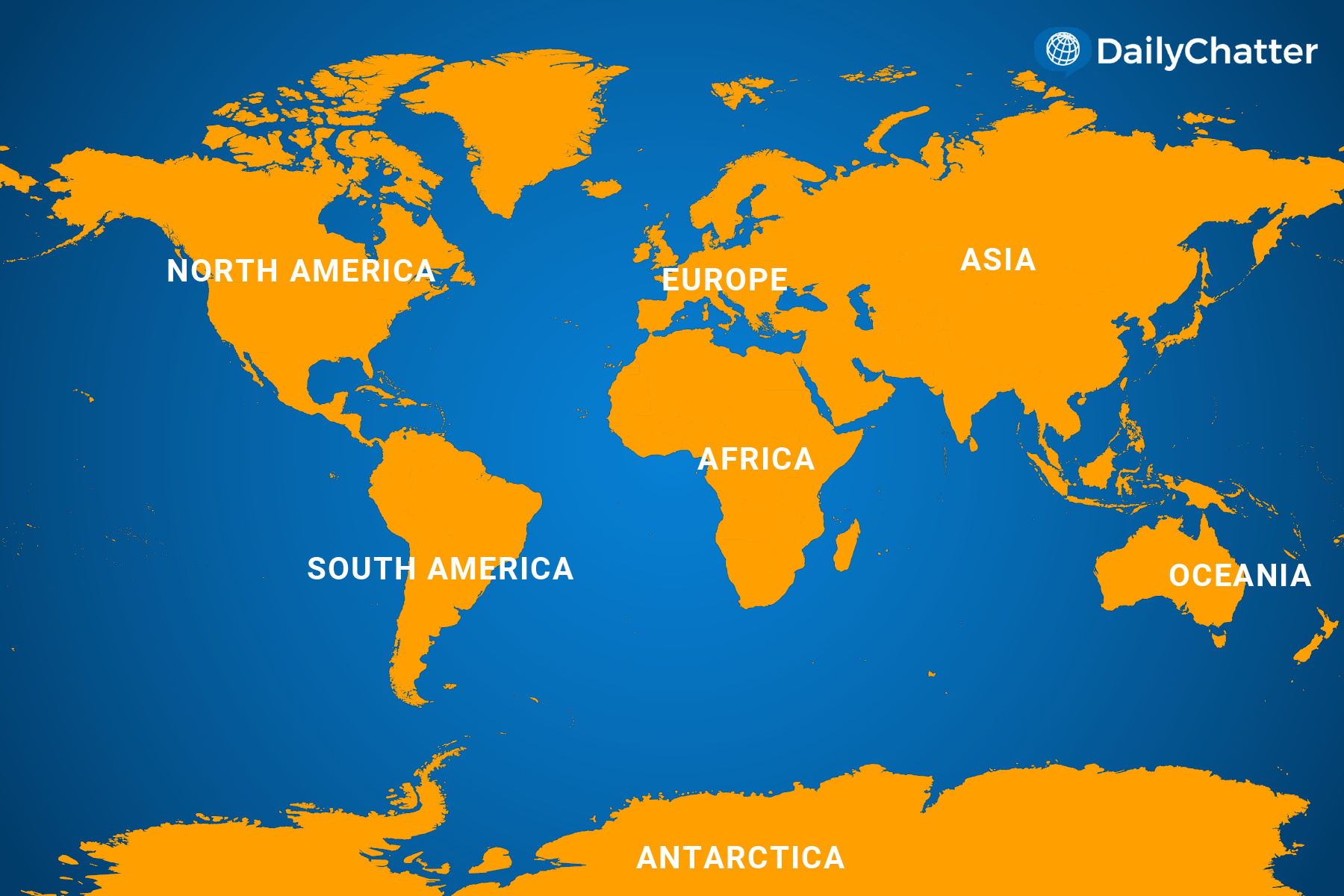 The World Today for October 13, 2021
Listen to Today's Edition
NEED TO KNOW
Box Opened
WORLD
Svetlana Krivonogikh grew up working odd jobs in St. Petersburg, Russia. Today, however, she lives in Monaco near a Monte Carlo casino with a view of the Mediterranean that one might expect in a James Bond movie, reported the Washington Post. Architectural Digest ran a photo of the amazing place.
Krivonogikh's lavish lifestyle is newsworthy because the 46-year-old became the owner of her luxury apartment soon after she allegedly gave birth to Russian President Vladimir Putin's child. Experts have estimated she is worth $100 million in assets she has acquired largely because of her personal connections to Putin and the oligarchs who dominate Russia's economy.
Revelations about Krivonogikh were part of the Pandora Papers, an investigation launched by the International Consortium of Investigative Journalists and its affiliated news partners. As the Washington Post explained, the Consortium obtained almost 12 million legal and financial records that illustrate how the world's elite launder, shield and hide their assets to skirt the law, avoid taxes and bypass public scrutiny.
The documents implicate 35 current and former world leaders, more than 330 politicians and a "global lineup of fugitives, con artists and murderers" in 91 countries, wrote the Consortium. Other cohorts include more than 100 billionaires and "celebrities, rock stars and business leaders," reported the Guardian, another Consortium partner. The papers show how these rich folks use shell companies within shell companies to conceal properties, boats, art, stolen antiquities and secret bank accounts.
Some of these leaders included those from struggling countries such as Jordan's King Abdullah who bought 14 homes in the US and Britain totaling $106 million while his subjects wrestled with their poor economy.
The journalists' work shamed leaders in the West, too, noted CNN. Czech Republic Prime Minister Andrej Babis secretly bought a $22 million property on the French Riviera, according to the papers. Former British Prime Minister Tony Blair avoided paying more than $400,000 in taxes when purchasing a London townhouse. The Queen of England bought a $91 million London property from the corrupt rulers of Azerbaijan.
Many leaders pushed back. "The Congolese government denies with the utmost firmness any involvement by President Sassou in the Pandora Papers, either personally or in his official capacity," a spokesman for Republic of the Congo President Denis Sassou Nguesso told Agence France-Presse. Nguesso, in power for 37 years and reelected in March after the opposition boycotted the vote, has had an offshore account in the British Virgin Islands for nearly 20 years, the inquiry wrote.
Other leaders used the release of the papers to call for investigations to determine the extent to which people showcased in the papers are breaking laws. Mexican President Andrés Manuel López Obrador has asked regulators to look into the 3,000 Mexican citizens mentioned in the documents, for example, Reuters wrote.
It's not generally illegal to move money around internationally. But it can be. And when it is hidden in a complex system that some liken to Matryoshka dolls, it usually is.
THE WORLD, BRIEFLY
Letting Go
CZECH REPUBLIC
Czech Prime Minister Andrej Babis signaled Tuesday that he would concede after his ANO party suffered a defeat by a narrow margin in the country's elections over the weekend, Reuters reported.
Babis' party emerged as the largest group in parliament but failed to win the popular vote. Meanwhile, two rival coalitions – the center-right Together and the centrist Pirates/Mayors – won a combined 108 seats of the lower house's 200 seats.
The two opposition groups have refused to negotiate with ANO and are now working on forming a government, putting ANO in the opposition.
Babis' prospects of remaining in power also diminished after his ally, President Milos Zeman, was hospitalized this week. Zeman had previously promised the prime minister that he would get the first shot at forming a cabinet despite facing a majority by the opposition, according to the Guardian.
Zeman's condition remains stable but his illness has thrown the transition of power into limbo.
Meanwhile, analysts noted that the leak of his financial transactions via the Pandora papers is putting additional pressure on Babis. They showed how he set up a network of offshore companies to buy properties in the south of France in 2009. Observers said that the leaks – which came a few days before the elections – affected ANO's performance in the polls.
Babis has denied wrongdoing and said the leaks were aimed at hurting his reelection.
#LivreParaMenstruar
BRAZIL
Brazilian politicians and women's rights groups expressed outrage over a decision by President Jair Bolsonaro this week to veto a bill that would provide free pads and tampons to disadvantaged women and girls, the Guardian reported.
The bill would have benefited 5.6 million women, including homeless females, prisoners and teenage girls at state schools. It was part of a bigger package of laws aimed at promoting menstrual health in a country where period poverty is estimated to keep one in four girls out of school.
Bolsonaro said that parts of the bill were "against public interest" and that giving free sanitary products to poor women would "favor a certain group."
Federal Deputy Tabata Amaral admonished the president for his decision, saying that Bolsonaro was showing his "contempt for the dignity of vulnerable women" by vetoing the plan. She said she would work to overturn the veto.
Other politicians and activists also criticized the veto, while many social media users expressed their outrage using the hashtag #LivreParaMenstruar – meaning "free to menstruate" in Portuguese.
Amaral said that Bolsonaro's move means the health ministry will have to pay for the treatment and surgeries resulting from complications of the use of towels and old clothing by women unable to afford tampons and pads.
In May, a report issued by the United Nations found that more than 700,000 girls in the country do not have access to a bathroom, while about four million lack adequate hygiene facilities at school.
Crisis Management
AFGHANISTAN
G20 leaders met Tuesday for a virtual summit to discuss the looming humanitarian crisis in Afghanistan following the Taliban takeover of the Central Asian country in August, Agence France-Presse reported.
The talks, hosted by Italy, opened with the European Union announcing a $1.2 billion aid package aimed at "(averting) a major humanitarian and socio-economic collapse" in Afghanistan.
European Commission President Ursula von der Leyen said the funds are "direct support" for Afghans and will be channeled via international organizations on the ground. The EU does not recognize the Taliban government and the bloc's development aid programs remain frozen.
The conference also focused on security issues in the war-torn nation to prevent it from again becoming a "hotbed for international terrorism."
Currently, the Taliban are grappling with Islamic State militants, who have escalated their attacks in the country since the Taliban takeover.
The Taliban came to power following the withdrawal of US troops but their interim government has yet to be recognized internationally.
Most of the country's assets abroad remain frozen. Meanwhile, food prices and unemployment are rising, sparking fears of a humanitarian disaster once winter arrives.
Tuesday's meeting comes as the Taliban held their first face-to-face talks with a joint EU-US delegation in Qatar in a bid to secure international support.
DISCOVERIES
Wag That Tail
Dogs wag their tails when they are happy or to convey other emotions.
Apparently, dinosaurs also did too but for different reasons, mainly to stay upright, according to a new study, reported by the BBC's Science Focus.
Scientists at the Royal Veterinary College in London conducted a series of computer simulations to understand how the extinct giant reptiles moved around.
The international team focused on the movement of a small theropod dinosaur known as Coelophysis. The bipedal creature lived about 210 million years ago, weighed around 33 pounds and could run up to 15 miles per hour.
Using a new technique to simulate movement, researchers determined that the Coelophysis used its tail to keep its balance and to conserve energy.
They explained that motion helped the creatures to counterbalance the movement of other parts of the body and control their angular momentum.
It's similar to how humans move their arms to keep their balance.
Most dinosaur animations – such as Jurassic Park – show prehistoric reptiles moving their tails as they run but the findings showed the Coelophysis actually wagged its tail in the opposite direction with each step.
Co-author John Hutchinson said the findings can help scientists learn more about dinosaurs.
"Our results raise interesting questions about how dinosaur tails were used in a whole array of behaviors, not just including locomotion, and how these functions evolved," he said.
COVID-19 Global Update
Total Cases Worldwide: 238,747,301
Total Deaths Worldwide: 4,866,270
Total Vaccinations Worldwide: 6,517,464,664
Countries with the highest number of confirmed cases worldwide as of 4 a.m. ET*
US: 44,570,454 (+0.26%)
India: 34,001,743 (+0.05%)
Brazil: 21,590,097 (+0.03%)
UK: 8,270,182 (+0.46%)
Russia: 7,714,973 (+0.36%)
Turkey: 7,508,945 (+0.45%)
France: 7,163,317 (+0.09%)
Iran: 5,729,785 (+0.23%)
Argentina: 5,267,339 (+0.02%)
Spain: 4,977,488 (+0.00%)**
Source: Johns Hopkins University
*Numbers change over 24 hours
**Numbers have been adjusted by affected country
Not already a subscriber?
If you would like to receive DailyChatter directly to your inbox each morning, subscribe below with a free two-week trial.
Support journalism that's independent, non-partisan, and fair.
If you are a student or faculty with a valid school email, you can sign up for a FREE student subscription or faculty subscription.
Questions? Write to us at hello@dailychatter.com.