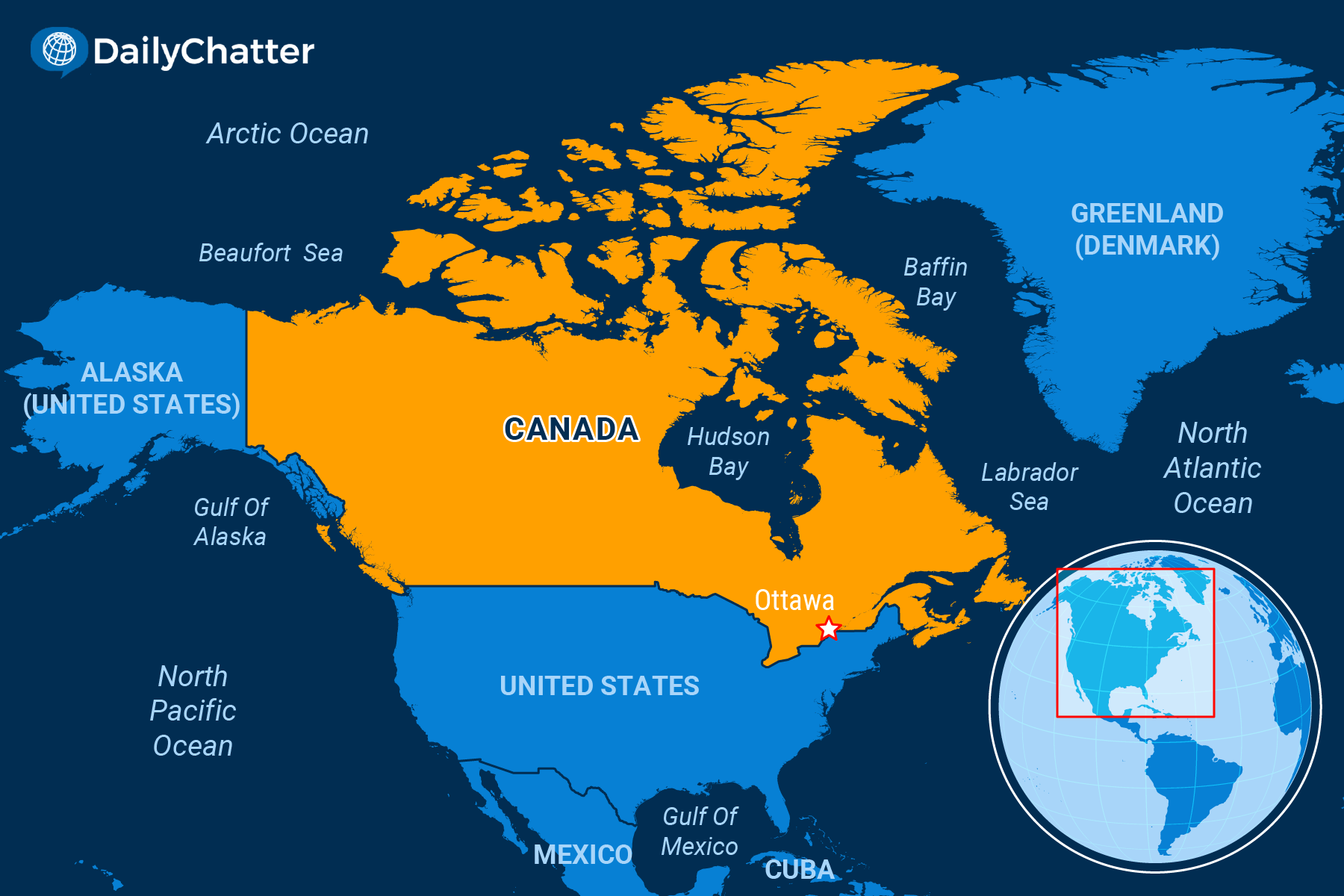 The World Today for October 05, 2021
Listen to Today's Edition
NEED TO KNOW
Hostage Diplomacy
CANADA
Recently a plane from China carrying Canadians Michael Kovrig and Michael Spavor arrived in Calgary. At the same time, Huawei executive Meng Wanzhou landed in the Chinese city of Shenzhen. As the Guardian reported, the two Canadians had been held in China for more than 1,000 days in retaliation against Canada for seeking to arrest and extradite Meng to the US to face fraud charges.
Meng, meanwhile, had to admit wrongdoing before US officials released her. It was a minor move that was not equivalent to pleading guilty and carried no punishment, Foreign Policy reported. Meng allegedly misled HSBC, a major global bank, about Huawei's role in a company operating in Iran.
Chinese officials said Meng's detention was politically motivated. "The true purpose was to surprise Chinese high-tech enterprises and companies as a way to hold back Chinese advancement in terms of science and technology," Liu Yang, a counselor in China's UN mission, told CNN. "The US and Canada's action is very typical of arbitrary detention."
They similarly maintain that Kovrig and Spavor were detained lawfully as spies, the Associated Press reported. Spavor was a Canadian living in China who had business ties with North Korea. Kovrig was an ex-Canadian diplomat working for a non-governmental organization.
The three-year contretemps marked the development of a new subset of international relations called "hostage diplomacy." Whether or not it was successful is an open question, however.
In Shenzhen, the Ping An Financial Center, one of the tallest buildings in China, was lit up with a sign that said "Welcome home Meng Wanzhou!" Her speech after landing feted China and its leaders. "Without a powerful motherland, I would not have my freedom today," she said, according to NBC News.
Writing in the Conversation, however, University of Calgary public policy scholar Hugh Stephens argued that China lost this bout of hostage diplomacy. It appeared to cave to American and Canadian demands, too, as the two industrialized democracies allied against it.
And the quid pro quo as well as other recent Chinese hostage releases arguably proves that Huawei has close ties to Chinese government leaders in Beijing, justifying Western suspicions about Huawei technology serving the communist power's ends, argued the Washington Post.
But China also showed that it would be "boldly transactional with foreign nationals" even when facing up to its most powerful rivals, added the New York Times.
A very dangerous game of hardball between East and West is getting much harder.
THE WORLD, BRIEFLY
Pandora's Box
WORLD
A new bombshell report released this week is highlighting how the world's richest individuals as well as world leaders have used offshore accounts to hide their wealth and assets, the Guardian reported.
Named the "Pandora papers," the documents – considered part of the largest trove of leaked offshore data in history – include 11.9 million financial documents from companies hired by clients to create offshore structures and trusts in multiple tax havens including Panama, Dubai and Switzerland.
The files were leaked to the International Consortium of Investigative Journalists (ICIJ) in Washington, which was involved in another leak in 2016, known as the "Panama papers."
The leak exposed the offshore affairs of businesspeople, celebrities as well as 35 world leaders and more than 300 public officials, including ministers and judges.
Among these were King Abdullah II of Jordan: The documents show he amassed a property empire worth $100 million in Malibu, London and elsewhere. The law office in London representing the monarch acknowledged the property ownership but denied there was "something improper about (Abdullah's) ownership of property through companies in offshore jurisdictions," the Washington Post reported.
Other leaders included Czech Prime Minister Andrej Babis, who is running for reelection this week. He denied the allegations, saying the issue is part of an effort to influence the vote.
The documents also pointed to Russian President Vladimir Putin, although they did not directly implicate him. The data, however, implicated many of his close associates, including a woman believed to have been romantically involved with Putin. The ICIJ investigation reported that the woman acquired a luxury apartment in Monaco after she reportedly had a child with the Russian president.
Even so, Russian state media omitted any references to the revelations about Putin and mainly focused on information regarding his political opponent, Ukrainian President Volodymyr Zelenskiy.
Zelenskiy, elected in 2019 on an anti-corruption platform, is shown to have transferred his 25 percent stake in a secret offshore company shortly before he won the election.
ICIJ Director Gerard Ryle described the Pandora papers as "the Panama papers on steroids." He added that the documents are expected to have a bigger impact than previous leaks, particularly as they have arrived in the middle of the coronavirus pandemic which has worsened inequality and forced nations to borrow billions.
"This is money that is being lost to treasuries around the world and money that could be used to recover from Covid," Ryle said.
Obstacle Course
LEBANON
A Lebanese appeals court rejected requests to remove the investigating judge leading a probe into last year's Beirut port blast, a decision that effectively allows him to continue his investigation following a one-week suspension, the United Arab Emirates' National newspaper reported Monday.
The court said it had no authority to rule on the requests filed by former ministers Ali Hassan Khalil, Ghazi Zeiter and Nouhad Machnouk to replace Judge Tarek Bitar.
The three had accused Bitar of bias and of overstepping his authority by trying to prosecute senior officials that enjoy parliamentary immunity. All three officials are also defendants in the investigation, the Associated Press noted.
Bitar is the second investigator probing the explosion last August that killed more than 200 and injured 6,000. Lebanon's highest court removed his predecessor following similar legal challenges by senior officials.
The investigation has faced numerous obstacles, with the parliament refusing Bitar's requests to question officials. Meanwhile, the Iran-backed Hezbollah has accused the judge of politicizing the case and threatened to remove him.
Authorities have yet to determine the cause of the explosion, as well as uncover why tons of chemical fertilizer were stored in the capital's port for over six years.
The lack of leads in the investigation has sparked anger among the victim's families and human rights organizations, who have accused the country's leaders of trying to interfere in the probe.
A Helping Hand
BELGIUM
Belgium will provide financial aid to Polish women seeking abortions, becoming the first country to do so after Poland introduced a near-total ban on the practice earlier this year, Euronews reported.
The government announced it would provide about $12,000 to the group, Abortion Without Borders, which helps women who are unable to access the procedure in Poland. Officials said the decision is meant to "send a strong signal" about women's rights in Poland.
Last year, the Polish Constitutional Court ruled in favor of a ban of terminations involving fetuses with fetal defects, a decision that Poland's conservative government put into effect in January, according to Reuters.
Under the amended rules, abortions will only be allowed in cases of rape, incest or when the mother's health is in danger. Doctors conducting abortions could face up to three years in prison.
The court's ruling prompted mass demonstrations across Poland and a warning from the European Union that the country must respect fundamental rights.
Belgium's announcement came just a few days after a Polish anti-choice campaign group requested criminalizing the act of helping women access an abortion.
DISCOVERIES
Sodom's Curse
In the Bible, God rained "fire and brimstone" on the city of Sodom to punish its inhabitants for their wickedness.
A new study suggested that the Biblical story was inspired by the destruction of an ancient city in the Jordan Valley and that the fabled "fire and brimstone" was just a giant meteor, according to Newsweek.
Archaeologists found evidence that the Bronze Age city of Tall el-Hammam, located northeast of the Dead Sea, was destroyed when a meteor or space rock struck it some 3,600 years ago.
The researchers came across materials that appeared to have been destroyed in a gigantic explosion. This included pottery shards that melted into glass, melted building materials and fragmented human skeletal remains. The soil also showed small spheres of iron, silica and other melted metals, including shocked quartz.
"These are sand grains containing cracks that form only under very high pressure," said co-author James Kennet.
Kennet and his colleague theorize that the cosmic object released around 12 megatons of energy, which is around 1,000 times stronger than the atomic bomb that leveled Hiroshima.
The team explained that Tall el-Hammam was one of the region's most populated areas then and other researchers have suggested that the city meets "every criterion" of Sodom.
Even so, Kennet was cautious about the association.
"All the observations stated in Genesis are consistent…, but there's no scientific proof that this destroyed city is indeed the Sodom of the Old Testament," he said.
COVID-19 Global Update
Total Cases Worldwide: 235,436,660
Total Deaths Worldwide: 4,809,690
Total Vaccinations Worldwide: 6,325,125,751
Countries with the highest number of confirmed cases worldwide as of 4 a.m. ET*
US: 43,852,265 (+0.39%)
India: 33,853,048 (+0.05%)
Brazil: 21,478,546 (+0.05%)
UK: 7,972,312 (+0.43%)
Russia: 7,500,000 (+0.34%)
Turkey: 7,267,047 (+0.81%)
France: 7,121,507 (+0.02%)
Iran: 5,638,735 (+0.26%)
Argentina: 5,260,719 (+0.02%)
Spain: 4,965,399 (+0.09%)
Source: Johns Hopkins University
*Numbers change over 24 hours
Not already a subscriber?
If you would like to receive DailyChatter directly to your inbox each morning, subscribe below with a free two-week trial.
Support journalism that's independent, non-partisan, and fair.
If you are a student or faculty with a valid school email, you can sign up for a FREE student subscription or faculty subscription.
Questions? Write to us at hello@dailychatter.com.