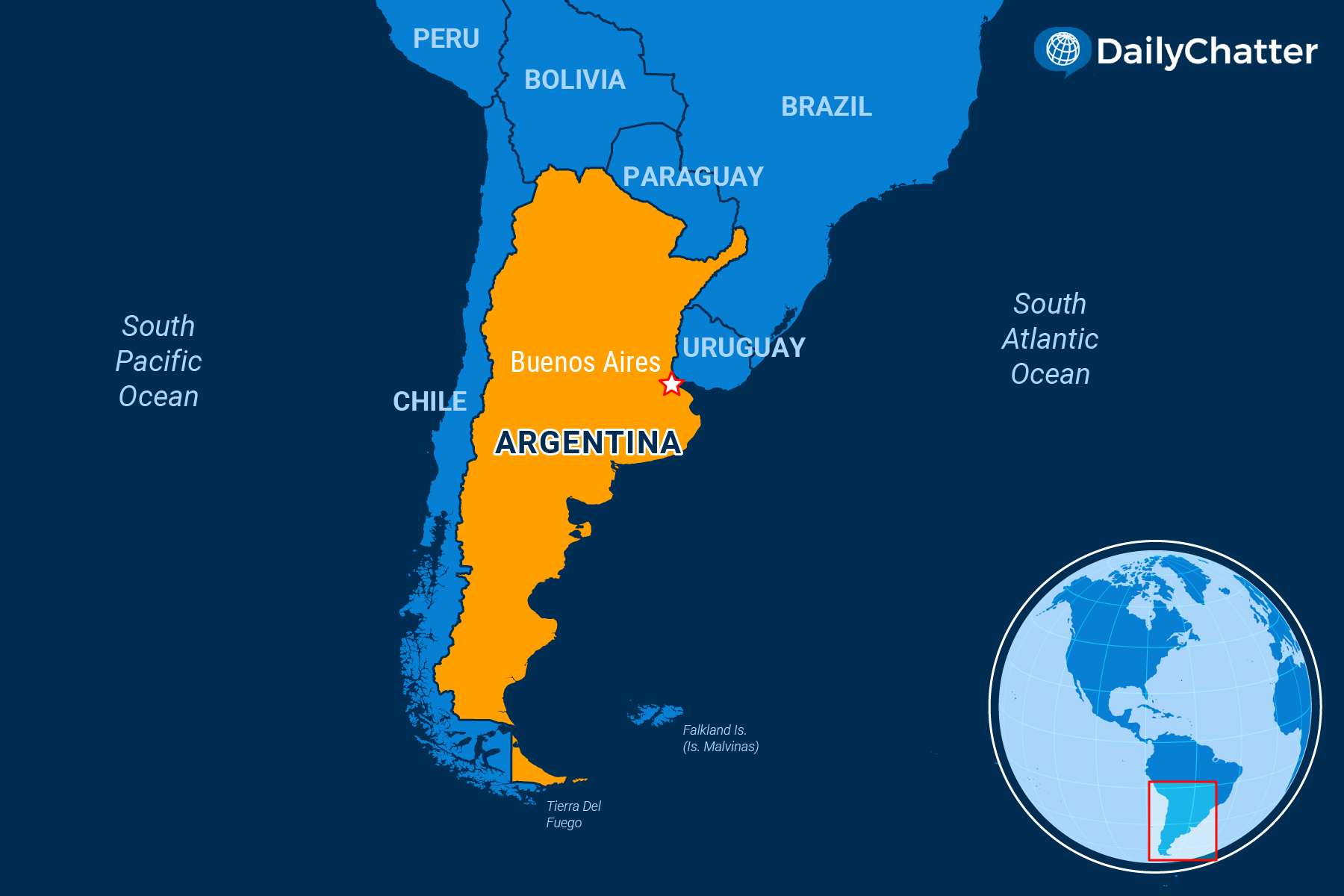 The World Today for September 21, 2021
Listen to Today's Edition
NEED TO KNOW
ARGENTINA
Capybaras at the Gate
Giant rodents called capybaras have invaded an affluent gated community to the north of Buenos Aires in Argentina, where they call the cute, dog-like animals carpinchos. As residents of the well-known Nordelta community complained about the pests in the media, progressives reacted with glee, politicizing the story.
"My total support for the Peronist carpinchos of Nordelta recovering their habitat," wrote a Twitter user who was quoted in the Guardian, alluding to the South American country's historically dominant political ideology.
The schadenfreude could stem in part from how ordinary Argentines who already live in an unequal society have fared far worse than their wealthy counterparts since the coronavirus pandemic began.
As Al Jazeera reported, lack of access to the internet has made remote learning nearly impossible for poorer Argentines. Impoverished children who don't go to school also missed out on school lunch programs that gave them the nutrition they need to grow.
In Latin American countries, including Argentina, more than 60 percent of the new jobs are informal, Bloomberg added. They pay in cash. They don't include contracts. Argentine informal workers saw their pay plunging by more than 20 percent during the pandemic. Formal, or on-the-books workers, on the other hand, saw wage increases of 1 percent.
The Argentine government, helmed by President Alberto Fernandez, a Peronist, continues to spend mightily, fueling inflation of 50 percent while also negotiating with the International Monetary Fund over $45 billion in debt. The questions that arise in that climate have created a "cloud of uncertainty" over the country's political and economic future, wrote the Financial Times.
Voters in a recent preliminary midterm election gave opposition candidates big majorities, a sign of discontent with the Peronist rule. But, as another Bloomberg story explained, the preliminary election was only a kind of public opinion poll or dress rehearsal for the legislative election on Nov. 14.
Writing in Americas Quarterly, National University of Río Negro Political Scientist Maria Esperanza Casullo took a different view. She noted that, despite frustrated voters and economic uncertainty, Argentina's political system is relatively stable. Coalitions of different parties have created a robust democracy in a country ruled by a military junta from 1976 to 1983.
The country famously has resources that can be harnessed to help its citizens if the politicians can overcome partisan infighting, Reuters reported. Miners in the country's remote north, for example, are drilling away at the world's third-largest reserve of lithium, an essential component of the batteries used in electric vehicles and for other applications.
How that wealth should be used is a question Argentine voters surely want to be answered.
WANT TO KNOW
RWANDA
Defacing Heroes
A Rwandan court found Paul Rusesabagina of "Hotel Rwanda" fame guilty of terrorism-related charges in a monthslong trial that critics say was not a fair one, the Washington Post reported Monday.
The court said that the former hotel manager and opposition figure was guilty of forming an armed militia and being part of a terrorist group blamed for deadly gun, grenade and arson attacks in Rwanda in 2018 and 2019. Judge Beatrice Mukamurenzi said Rusesabagina's opposition group was responsible for the attacks on civilians in Rwanda. She cited a 2018 video in which Rusesabagina said "to use any means possible to bring about change in Rwanda" as evidence of his guilt.
Rusesabinga had called the proceedings a "sham" and withdrew from the trial in March, saying he did not expect justice, the Associated Press wrote.
Human rights groups and his lawyers noted that the trial was not fair: They said that Rusesabagina was denied confidential communication with his lawyers and that the court failed to question the motives and credibility of witnesses against him.
Former journalist and author Michela Wrong, who has followed the case, said that the trial is part of Rwandan President Paul Kagame's efforts to curb dissent. Rusesabagina had accused Kagame of human rights abuses.
Rusesabagina's lawyers said that he was illegally arrested by Rwandan authorities last year after he was tricked into boarding a plane that took him to Rwanda. He said he believed he was heading to Burundi to give speeches at churches.
Rusesabagina is remembered for his efforts in saving more than 1,000 people by sheltering them at the hotel he managed during the 1994 Rwandan genocide, in which some 800,000 Tutsi were killed, along with many Hutus who tried to assist them.
He was awarded the US Presidential Medal of Freedom and his heroic efforts were depicted in the movie "Hotel Rwanda," where Rusesabagina was played by actor Don Cheadle.
RUSSIA
Still Standing
Russia's ruling United Russia party secured its majority in the weekend parliamentary elections amid allegations of voter fraud and interference, CNBC reported Monday.
The party, which endorses President Vladimir Putin, received around 49.8 percent of the votes with 99 percent of the ballots counted. Meanwhile, the Communist Party and the Liberal Democratic Party of Russia received around 18.9 percent and 7.5 percent, respectively.
The elections were marked by a lower turnout than usual: The Central Election Commission reported that a little more than 45 percent of voters cast their ballots.
Critics cited multiple reports of irregularities, such as ballot stuffing and the obstruction of impartial observation of the voting. The election commission, however, maintained that the voting process had proceeded normally.
Despite emerging on top, United Russia is facing a weaker result than the previous parliamentary polls in 2016, when it won more than 54 percent of the vote, according to CNN.
Analysts said that the decreasing support comes as more Russians have been complaining about the standards of living in the country amid an ongoing crackdown on Kremlin critics, such as opposition leader Alexei Navalny, who is currently in prison.
Russia has branded Navalny's group an extremist organization and barred its members from running for office. Other opposition candidates have condemned the government for interfering in their candidacy.
Observers opined that the results were "hardly a vote of confidence in Putin," and suggested that changing demographics pose a challenge for the Russian leader, as younger generations of Russians do not buy into the Kremlin's stability narrative.
HONG KONG
The 'People' Choose
A select group of voters chose Hong Kong's new Election Committee this week in the first poll since the city's electoral system was amended in May, the BBC reported Monday.
The new, 1,500-member panel will pick the territory's next leader and nearly half of the city's legislature. The majority of candidates were pro-Beijing, and only one opposition-leaning member won a seat in the contentious vote, the Associated Press reported.
The vote comes months after Hong Kong amended its electoral laws to allow only "patriotic" candidates to serve on the committee. The reforms also expanded the Election Committee to 1,500 members from 1,200 and reduced the number of direct voters who selected those members from about 246,000 to less than 8,000.
The amendments are part of a broad crackdown from mainland China to curb dissent following mass pro-democracy protests in the city in 2019. Last year, Beijing tightened its control of the city by imposing a national security law that criminalized any opposition to the government.
Critics said the national security law and the reforms were designed to restrict freedoms the territory was promised it could keep for 50 years following its handover to China from Britain in 1997.
DISCOVERIES
Quack Speech
Disney's Donald Duck is known for his cantankerous attitude and his barely comprehensible speech.
A new study recently suggested that the fiery cartoon character had a real-life counterpart that can throw insults as well, USA Today reported.
Researcher Carel ten Cate came across an amusing reference while studying vocalization in musk ducks. He discovered audio evidence of an Australian duck named Ripper that could mimic a variety of words and sounds, such as a door slam.
Ripper was also capable of uttering the words "you bloody fool" – though ten Cate believes the duck was trying to say "food."
"I can imagine that the caretaker would jokingly say, 'OK, here is your bloody food'," he said.
Ten Cate explained that Ripper belongs to a species of ducks that can imitate sounds in their environment, including that of other animals and people.
Songbirds, parrots and hummingbirds are able to recreate unfamiliar sounds, but this marks the first time this behavior has been recorded in a duck species.
Ten Cate theorized that musk ducks developed the ability because ducklings heavily rely on their mothers. Without their mothers, ducks raised in captivity form close attachments to their caretakers and imitate their sounds.
The author noted that the findings can change how scientists study vocal evolution.
"This will provide a basis for understanding why and how vocal production learning has evolved in certain species or groups and not in others," he wrote in his paper.
COVID-19 Global Update
Total Cases Worldwide: 229,083,964
Total Deaths Worldwide: 4,700,041
Total Vaccinations Worldwide: 5,939,675,920
Countries with the highest number of confirmed cases worldwide as of 4 a.m. ET*
US: 42,287,762 (+0.48%)
India: 33,504,534 (+0.08%)
Brazil: 21,247,667 (+0.04%)
UK: 7,500,743 (+0.48%)
Russia: 7,189,445 (+0.27%)
France: 7,045,422 (+0.02%)
Turkey: 6,874,917 (+0.40%)
Iran: 5,442,232 (+0.32%)
Argentina: 5,241,394 (+0.04%)
Colombia: 4,942,249 (+0.02%)
Source: Johns Hopkins University
*Numbers change over 24 hours
Correction: In Monday's DISCOVERY section, we said in our "Cosmic Polluters" item that the Mrk 1486 galaxy was located 500 light-years from the Sun. It is in fact 500 million light-years. We apologize for the error.
Not already a subscriber?
If you would like to receive DailyChatter directly to your inbox each morning, subscribe below with a free two-week trial.
Support journalism that's independent, non-partisan, and fair.
If you are a student or faculty with a valid school email, you can sign up for a FREE student subscription or faculty subscription.
Questions? Write to us at hello@dailychatter.com.