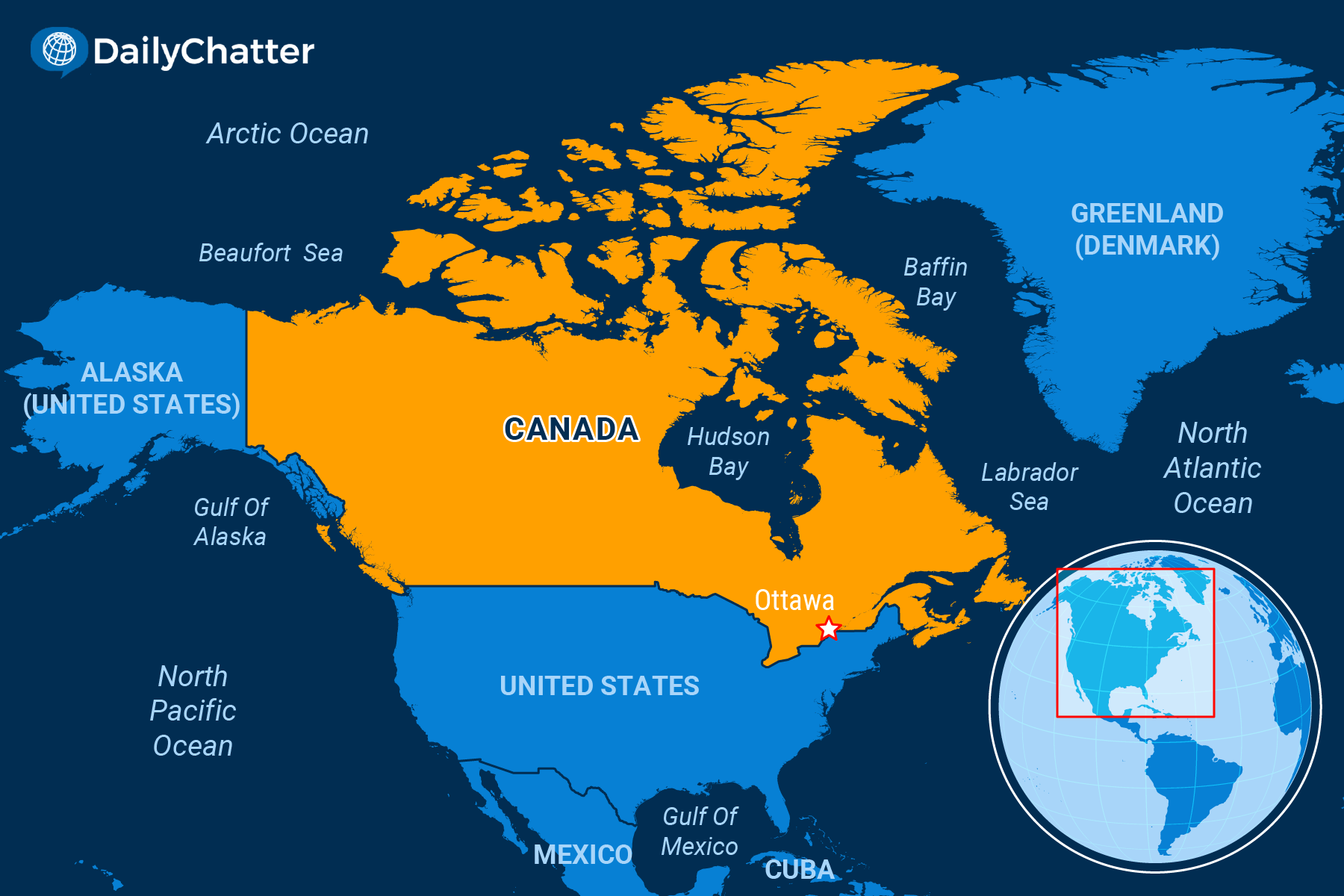 The World Today for September 20, 2021
Listen to Today's Edition
NEED TO KNOW
CANADA
King of the Mountain
When Canadians go to the polls on September 20, they will have had a mere 36 days to decide who should be their next prime minister.
The current holder of that esteemed office, Justin Trudeau of the Liberal Party, called for the election in August – two years before his term would have ended – perhaps because he felt he'd done a good job in handling his country's response to the coronavirus pandemic. Instead, his popularity sank, as the New York Times wrote.
Recently, the Liberals have recovered, as Canadian Broadcasting Corporation reported. But there's little doubt that Trudeau is fighting for political survival.
Canadians are among the most vaccinated people in the world. Nearly 80 percent of the nation's adults have received shots. As the Washington Post explained, however, many voters viewed the snap election as an opportunistic politician's power grab.
"The Liberals likely called the election thinking that they would be able to run on their pandemic record, bask in a vaccination halo and get ahead of the post-stimulus economic adjustment," Canadian pollster Nik Nanos told Bloomberg. "That's out the door now."
Two years ago, when Canada last held parliamentary elections, the Liberal Party won only enough votes to form a minority government. Since then, the coronavirus pandemic, revelations of two centuries of abuse and mistreatment in residential schools for Indigenous kids, worries over sky-high living and healthcare costs and concerns about climate change have prompted Canadians to demand action and improvements, reported the BBC.
Housing costs are absurd in parts of the country. Al Jazeera interviewed a construction worker who earned $100,000 a year, for example, as he was waiting in line at a food bank. The worker was moving his family from his two-bedroom apartment in the Parkdale district of Toronto to a cheaper neighborhood. As the Guardian wrote, gentrification is transforming diverse and gritty Parkdale into a destination for hipsters and yuppies.
Trudeau's primary rival, Conservative Party Leader Erin O'Toole, is making the election a referendum on the prime minister. Describing Trudeau as "privileged, entitled and always looking out for number one," O'Toole makes a point of mentioning that the prime minister is the son of ex-Prime Minister Pierre Elliott Trudeau, who served in the seventies and early eighties, wrote CTV News.
According to Maclean's, a respected Canadian news magazine, O'Toole looked good at a recent debate, where his main job was not to scare anyone with harsh rhetoric. Attacks from New Democratic Party Leader Jagmeet Singh on Trudeau didn't help the prime minister, either, the magazine noted.
Trudeau is a survivor. But every king of the mountain eventually comes down.
WANT TO KNOW
AUSTRALIA
A Major Slap
France recalled its ambassadors in Australia and the United States this weekend after Washington and Canberra agreed to a new military pact and submarine deal, an agreement French officials called "a breach of trust," Axios reported.
On Wednesday, the US, Australia and Britain announced a trilateral agreement – known as AUKUS – to acquire nuclear submarines as part of the Biden administration's efforts to develop partnerships in the Indo-Pacific and compete against China.
In turn, Australia reneged on a multi-billion dollar deal with France, which would have provided Canberra with 12 conventional submarines.
France criticized the two allies for dishonesty, with President Emmanuel Macron saying that the move would "affect the very concept we have of our alliances, our partnerships and the importance of the Indo-Pacific for Europe."
But Australian Prime Minister Scott Morrison said he did "not regret the decision to put Australia's national interest first." Morrison added that he had raised concerns about the Franco-Australian deal some months before, noting that the French submarines were "not going to meet our strategic interests," the Financial Times reported.
Britain added that AUKUS was driven by security issues in the region and not any desire to snub the French.
Analysts pointed out that the trilateral agreement embarrassed the European Union because it came one day before the bloc would present its own strategy for the Indo-Pacific.
They noted that France's recall of its ambassadors signifies the French government's fury with its allies, but added such a response was politically necessary for Macron ahead of next year's presidential elections.
WORLD
More Than Hot Air
The United States and its allies pledged this weekend to reduce global methane emissions in an attempt to reduce the risks of climate change ahead of the climate negotiations scheduled for November in Glasgow, Scotland, the Wall Street Journal reported.
The "Global Methane Pledge" was brokered by the US and the European Union with the aim of cutting methane emissions by at least 30 percent by 2030 compared with 2020 levels. Other signatories include Britain, Argentina and Mexico.
The pledge is the first global commitment to cut emissions of methane, a greenhouse gas that is less prevalent than carbon dioxide but has 80 times its warming power over a 20-year period, the Los Angeles Times noted.
High emitters, such as Russia, China and India, also attended Friday's virtual event but only sent lower-level envoys. Russia – the world's largest methane emitter according to the International Energy Agency – did not agree to the pledge.
Policies aimed at cutting methane will mainly affect oil-and-gas companies. They are one of the leading sources of methane emissions, as the gas escapes into the atmosphere from leaks at drilling and storage sites.
Methane emissions have been rising in recent decades because of industrial-scale farming and growing energy demand. In August, the Intergovernmental Panel on Climate Change, a UN body, said reducing methane emissions would be one of the most effective and immediate ways to slow climate change.
The recent agreement is intended to build support for similar climate pledges as world leaders prepare to meet at the Glasgow climate summit.
FRANCE
Leaving a Stamp
French forces killed the leader of Islamic State in Greater Sahara (ISIS-GS), dealing a "decisive blow" to the militant group as France prepares to withdraw from the Sahel region in Africa, CNN reported.
The government confirmed Adnan Abu Walid al-Sahrawi died from his wounds following a drone strike during an August military operation in Mali.
Al-Sahrawi became ISIS-GS leader in 2015 after he broke from the al Qaeda-affiliated al Murabitun Group. The leader claimed responsibility for killing four United States military personnel in Niger in 2017.
He has also been responsible for other attacks targeting civilians and security forces in Niger, Mali and Burkina Faso, including the killing of six French humanitarian workers and their driver and guide in August 2020.
French officials said the operation marked "another major success" against terrorist groups in the Sahel, even as France is preparing to withdraw from the region.
In June, French President Emmanuel Macron announced the end of the current Operation Barkhane in the Sahel region, with a gradual handover to a multilateral mission. France is planning to withdraw 2,000 troops by early next year, according to the Associated Press.
As of September, there are about 5,100 troops deployed across five countries in the Sahel: Chad, Mali, Niger, Mauritania and Burkina Faso.
DISCOVERIES
Cosmic Polluters
Scientists discovered that star-forming galaxies – known as "star factories" – are major polluters in the universe, United Press International reported.
Galaxies need a steady influx of hydrogen and helium from intergalactic space to create new stars.
The authors of a new paper used the W.M. Keck Observatory in Hawaii to measure the streams of gas flowing in and out of Mrk 1486, a disk-shaped galaxy located 500 light-years from Earth.
They wrote in their findings that they found "a very clear structure to how the gases enter and exit." The team explained that when the stars formed in the far-away galaxy, they would blast out large amounts of elements, mainly through supernovas.
"But this stuff is no longer nice and clean – it contains lots of other elements, including oxygen, carbon, and iron," said co-author Deanne Fisher.
Fisher and her colleagues noted that the early universe started with few elements, but each generation of new galaxies and stars generated novel elements.
"This work is important for astronomers because for the first time we've been able to put limits on the forces that strongly influence how galaxies make stars," said Fisher. "It takes us one step closer to understanding how and why galaxies look the way they do – and how long they will last."
Polluted air is not exclusive to the Earth – and the cosmos is far from being clean.
COVID-19 Global Update
Total Cases Worldwide: 228,541,752
Total Deaths Worldwide: 4,961,866
Total Vaccinations Worldwide: 5,906,934,387
Countries with the highest number of confirmed cases worldwide as of 4 a.m. ET*
US: 42,087,485 (+0.56%)
India: 33,478,419 (+0.09%)
Brazil: 21,239,783 (+0.04%)
UK: 7,464,791 (+0.87%)
Russia: 7,170,069 (+0.28%)
France: 7,043,875 (+0.32%)
Turkey: 6,847,229 (+0.39%)
Iran: 5,424,835 (+0.30%)
Argentina: 5,239,232 (+0.01%)
Colombia: 4,941,064 (+0.04%)
Source: Johns Hopkins University
*Numbers change over 24 hours
Not already a subscriber?
If you would like to receive DailyChatter directly to your inbox each morning, subscribe below with a free two-week trial.
Support journalism that's independent, non-partisan, and fair.
If you are a student or faculty with a valid school email, you can sign up for a FREE student subscription or faculty subscription.
Questions? Write to us at hello@dailychatter.com.