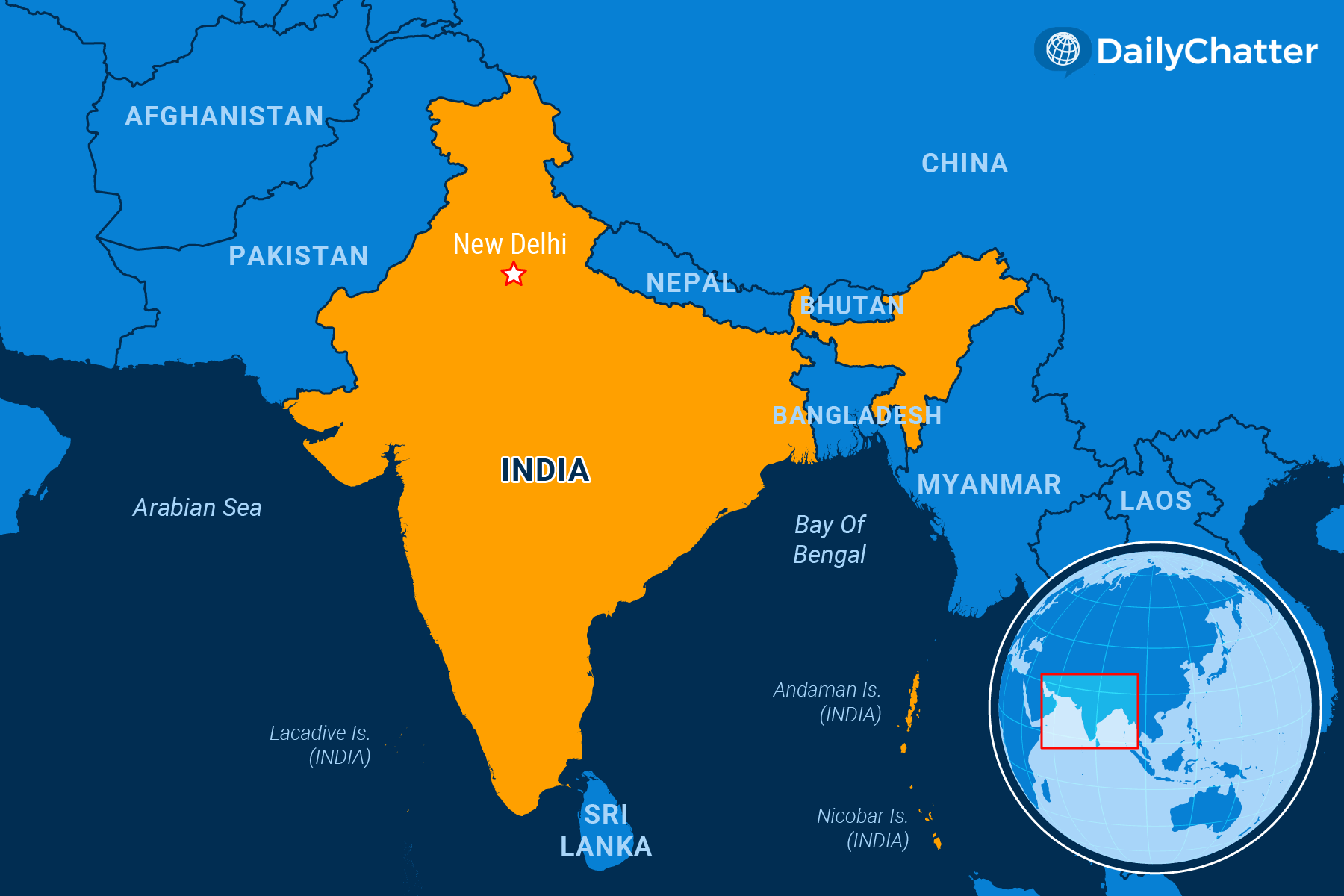 The World Today for September 15, 2021
Listen to Today's Edition
NEED TO KNOW
INDIA
Demography, Meet Destiny
India is slated to surpass China and become the most populous country in the world before the end of the decade. By 2050, according to the United Nations, as reported in the Hindu, India will have 1.64 billion residents while China will have 1.4 billion.
Now leaders of Prime Minister Narendra Modi's ruling Bharatiya Janata Party, or BJP, are proposing policies to limit the size of families. They're saying they aim to curtail explosive population growth and the challenges it creates. Critics say the party, which advocates for Hinduism to play a greater role in India's technically secular government and society, is simply trying to curtail the growth of the Muslim community.
Yogi Adityanath, a Hindu monk who heads the government of Uttar Pradesh, India's most populous state, with 220 million people, has proposed rewarding families with no more than two children with perks like higher salaries, real estate subsidies and cheaper utility bills, Nikkei Asia reported. Families with only one child would receive more rewards. Parents of more than three children would lose access to social safety net programs and become ineligible for seats in the state legislature.
BJP officials in other states are proposing similar measures.
Curbing population growth has its benefits, including imposing less of a burden on the environment, the Boston Globe argued in 2015 after China announced the end of its one-child policy. But China's policy was also brutal and took a psychological toll on people, National Public Radio added.
Defenders of India's Muslims are already raising alarm bells. As former election official S.Y. Quraishi wrote in ThePrint, an Indian news website, the policy appears to feed on stereotypes in India that Muslims are having too many children and threatening to eclipse the Hindu majority. Countering that purported trend appeals to BJP's voters, Quraishi claimed.
As the Indian-based Telegraph noted, BJP politicians in Assam are targeting Muslim women who live on chars, or sandy river islands, where fertility rates are high. The newspaper suggested that illiteracy, early marriage and a labor-intensive agricultural economy explained why people living on chars tended to have more babies.
BJP leaders rejected allegations the party is targeting Muslims. "The new…population policy is for all and not just one community," Uttar Pradesh government spokesman Siddharth Nath Singh told the Washington Post. "It will inevitably ensure sustainable development with reduced inequality in income distribution."
Around half of Indians use contraception, according to an Indian Express op-ed by population expert Shriya Bajaj and Socialist Party politician Sandeep Pandey. Educational campaigns to move that number up would likely achieve similar curbs on population growth without the controversies, they argued.
Controversies drive folks to the ballot box, though.
WANT TO KNOW
NORWAY
A New Turn
Norway's left-wing opposition won the country's general elections this week in a poll that was dominated by climate change concerns and the future of the country's oil industry, Euronews reported Tuesday.
Preliminary results showed that the Labor Party and its allies – the Socialist Left and the eurosceptic Center Party – secured 100 seats in the 169-seat Stortinget assembly, defeating the center-right government of Prime Minister Erna Solberg.
The opposition's victory means that all five Nordic countries now have left-leaning governments.
Labor leader Jonas Gahr Stoere is set to become prime minister and has begun negotiating with party allies for a potential coalition, the Associated Press reported.
The election campaign was strongly focused on Norway's gas and oil industries, which have helped make the country one of the wealthiest in the world. The nation's fossil fuel industry generates more than 40 percent of exports and directly employs more than 5 percent of the workforce.
Even so, climate change fears were the heart of the matter and have put the future of the industry in doubt. Norwegians are considered to be among the most climate-conscious consumers in the world, with most car purchases now being electric.
Gahr Stoere has promised to revamp Norway's economy by supporting green industries, such as carbon capture and storage, wind power and "blue hydrogen" – which uses natural gas to produce an alternative fuel.
However, analysts noted that the coalition negotiations will not be a walk in the park for Gahr Stoere's party, with the Socialist Left not offering its support lightly and the Center Party demanding a more aggressive approach in shifting to renewable energy.
ARGENTINA
Omens
Argentina's main opposition party dealt a blow to the ruling Peronist government in the country's congressional primary vote, earning a win that may well presage a similar outcome in the November midterm elections, Reuters reported.
The conservative opposition led by 5 percentage points in the important province of Buenos Aires, a populous region that has been a bastion of support for the center-left government of President Alberto Fernandez.
Other results also showed that the ruling party has lost support, which observers noted could spell trouble for Fernandez's coalition. If the results are similar in the Nov. 14 midterms, the government could lose its majority in the Senate and shrink its large minority position in the lower Chamber of Deputies.
The president acknowledged that his government hasn't "done well" and that many voters feel let down by mainstream political parties.
Multiple crises – including a long recession, high inflation and a poverty rate that has risen to 42 percent – have hurt support for the government, despite signs of economic recovery and falling coronavirus infections.
FRANCE
Bienvenue!
France granted citizenship to more than 12,000 foreign-born workers this month under a special program aimed at workers standing on the front line of the battle against Covid-19, the Washington Post reported.
Under the initiative, France accepted 12,012 new nationals out of more than 16,300 applicants. The government also fast-tracked their cases and cut residency requirements from five years to two.
Citizenship Minister Marlène Schiappa said the new citizens include doctors, nurses, cleaning staff, cashiers and garbage collectors. She said that the workers "responded to the call of the nation" and that it was normal for France "to take a step toward them."
The move comes amid calls in other countries to lift visa and residency restrictions for foreign workers risking their lives in the health care systems that need them.
In April, Britain gave thousands of foreign health care workers a free extension of their visas, but doctors' associations have urged the government to allow them to stay in the country indefinitely.
Nearly 14 percent of workers that make up the country's National Health Service are not British citizens.
In the United States, nearly 29,000 health care staff – out of many more undocumented immigrants known as "dreamers" – risked losing their residence permits last year when the Trump administration tried to end a program that protects them from deportation. The Supreme Court later blocked the attempt.
DISCOVERIES
Shifting Hues
Scientists at Seoul National University in South Korea developed an artificial skin that could give people the color-shifting abilities of a chameleon, the Economist reported.
The googly-eyed reptiles are known for altering their skin color to camouflage their presence, regulate their body temperatures and even communicate with other chameleons.
Researcher Kim Hyeonseok and his colleagues wrote in their study that chameleon skin is composed of two layers of special cells called iridophores that are filled with pigments and tiny guanine crystals – one of the four main nucleobases of DNA.
Hyeonseok's artificial skin, however, is made up of a layer of thermochromic liquid crystals that changes color depending on the temperature. To replicate the reptile's magic, the skin is also equipped with sensors to detect background colors and tiny silver wires that act as heaters – thus helping regulate the temperature.
In their experiments, they moved a robotic chameleon through different-colored backgrounds and found that the skin would detect the shifting hues and change accordingly – the color change would take about half a second on average.
The team said that the peculiar skin was thin, flexible and sturdy and could be applied to almost any object or even worn as clothing.
Their creation is still a prototype, but they hope that it can eventually be used as camouflage in military uniforms, or in creating striking, colorful architecture.
Click here to see how the skin blends in.
COVID-19 Global Update
Total Cases Worldwide: 225,845,408
Total Deaths Worldwide: 4,649,854
Total Vaccinations Worldwide: 5,752,201,049
Countries with the highest number of confirmed cases worldwide as of 4 a.m. ET*
US: 41,365,255 (+0.35%)
India: 33,316,755 (+0.08%)
Brazil: 21,019,830 (+0.06%)
UK: 7,316,931 (+0.37%)
Russia: 7,072,825 (+0.25%)
France: 7,007,436 (+0.21%)
Turkey: 6,710,636 (+0.42%)
Iran: 5,340,656 (+0.42%)
Argentina: 5,229,848 (+0.06%)
Colombia: 4,932,998 (+0.03%)
Source: Johns Hopkins University
*Numbers change over 24 hours
Not already a subscriber?
If you would like to receive DailyChatter directly to your inbox each morning, subscribe below with a free two-week trial.
Support journalism that's independent, non-partisan, and fair.
If you are a student or faculty with a valid school email, you can sign up for a FREE student subscription or faculty subscription.
Questions? Write to us at hello@dailychatter.com.