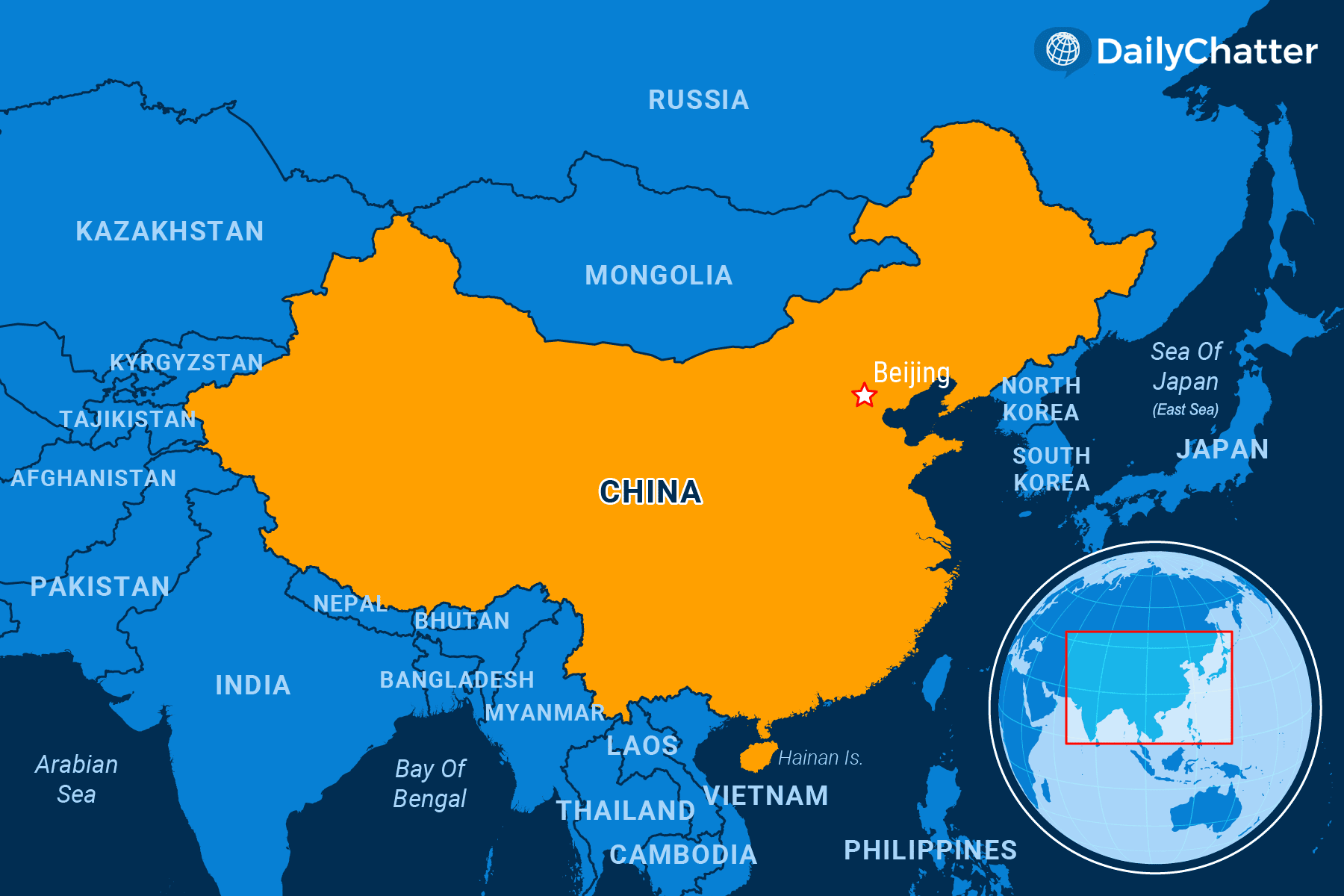 The World Today for September 10, 2021
Listen to Today's Edition
NEED TO KNOW
CHINA
Chinese President Xi Jinping recently announced the creation of a new stock exchange for small and medium-sized enterprises in Beijing. The announcement might have surprised some observers. As Reuters explained, the world's most populous country and second-largest economy already has two main stock exchanges on the mainland and one in Hong Kong.
More curiously, the announcement comes on the heels of a major correction in Chinese stocks following Xi's crackdown on the country's burgeoning tech sector, as Investors' Business Daily reported. Wiping out billions in value, the crackdown came in the form of new regulations aimed at curtailing tech monopolies, protecting data and privacy and ensuring honest financial reporting, CNBC wrote.
In a recent address, Xi said the measures were designed to "prevent the irrational expansion of capital" and curtail "barbarous growth," according to the South China Morning Post. Analysts say it's part of a push for "common prosperity" – to decrease income inequality in the country while also reigning in tech companies because the government is concerned over their sprawling reach and power as well as the data they have amassed.
Xi's moves are about more than money, though analysts note that hurting the titans of the tech industry hurts China's overall prosperity. Instead, it's also a political program designed not only to keep officials in Beijing – not China's titans of industry – running the country in the future but also to make sure China's socialist ideology rather than the gospel of wealth retains its grip on citizen's minds, analysts told CNN.
The crackdown on China's tech giants arguably began last year in November, when Chinese officials halted the initial public offering (IPO) of Chinese billionaire Jack Ma's Ant Group, which has 800 million users who shop, bank and use other services. Before the IPO, Ma gave a speech where he criticized China's state-controlled economic system. For the next three months, nobody saw Ma. As the BBC reported, it wasn't clear if he had been detained or killed for his impertinence.
Then in April, regulators fined Alibaba $2.75 billion for antitrust violations. A few months later, regulators removed the ride-hailing app Didi Chuxing from app stores after its US IPO on data privacy grounds. Online recruitment company Boss Zhipin and truck-hailing apps owned by Full Truck Alliance came under scrutiny as well as online gaming giant Tencent.
More recently, Chinese anti-graft regulators launched an investigation in August into Hangzhou's party secretary, Zhou Jiangyong, for suspected "disciplinary violations," an official euphemism for corruption, and a broad anti-graft probe against the city's current and former officials, focused on their business activities, the Washington Post wrote. Hangzhou is home to e-commerce giant Alibaba and other tech companies.
Chastened, Ma and other Chinese tech tycoons are now eager to "display their socialist spirit through a spree of public charitable donations and pledges," the Financial Times noted: Tencent, for example, recently announced the creation of a $7.7 billion "common prosperity" fund and Alibaba has pledged millions to help flood victims in central China.
Chinese philanthropy is unique, however, the British newspaper added. The tycoons donate the money to the government and politicians dole out the largesse to the masses.
WANT TO KNOW
MOROCCO
Tarnished
Political parties aligned with Morocco's monarchy rode high in the country's parliamentary elections this week even as the once-dominant Islamist party suffered dramatic losses, the New York Times reported Thursday.
Two liberal parties, National Rally of Independents and the Authenticity and Modernity Party, came first and second with 97 and 82 seats, respectively, in the country's 395-seat legislature. The conservative Istiqlal received 78, according to the Guardian.
However, the moderate Islamist Justice and Development Party (PJD) received about 12 seats, marking a major loss over its 2016 elections results, where it secured 125 seats.
The PJD's loss underscores the decline in appeal of the Islamist party, which gained influence following the 2011 Arab Spring protests that swept the Middle East and North Africa. That trend is echoed in Egypt and Tunisia.
Despite the change in the legislative make-up, analysts said the new parliament will not likely bring any major policy shifts. They noted that country's King Mohammed VI has control over political parties and can easily override the powers of the executive and legislative branches of government.
GUINEA
A Red Flag
Leaders of West Africa's powerful regional organization suspended Guinea's membership this week following a military coup that deposed President Alpha Conde and dissolved the country's constitution, Bloomberg reported Thursday.
The Economic Community of West African States (ECOWAS) urged Guinean military leaders to release Conde and return to constitutional order. They have sent Ghanaian Foreign Minister Shirley Botchwey to meet with Guinea's military rulers.
On Sept. 5, forces led by Colonel Mamady Doumbouya ousted Conde and accused the government of "endemic corruption" and of "trampling on citizens' rights," according to Al Jazeera.
Doumbouya has promised to install a unified, transitional government but has not specified how and when this will happen. Conde, meanwhile, is being held at military barracks since the takeover of the country.
Despite calls for his release, ECOWAS leaders have refrained from offering support for Conde, who was reelected in December following a controversial vote. That means the group is unlikely to interfere in the country as it did in The Gambia when its dictator refused to leave office.
Conde became Guinea's first democratically elected leader since independence from France in 1958. However, ECOWAS criticized the president last year for changing the constitution to allow him to secure a third term in office – a move that sparked deadly protests in the country. Instead, the coup inspired many people to hit the streets and celebrate Conde's removal.
Meanwhile, the coup has raised concerns about Guinea's mining industry: The country has the world's largest reserves of bauxite, a raw material used to produce aluminum.
Doumbouya has promised to honor mining agreements but analysts noted that the suspension of the constitution could result in the new regime reviewing or adjusting existing deals.
WORLD
Push-Pull
A network of 1,500 civil society groups is pleading for the postponement of the United Nations' climate change conference COP26 scheduled for November in Glasgow, Scotland, over concerns that the pandemic and the high costs of travel will exclude many poorer countries, CNN reported.
The Climate Action Network (CAN) urged the British government to delay the global event, complaining that the country has been slow in delivering coronavirus vaccines to developing countries.
It added that many of the delegates haven't received the first shot while noting that some journalists and civil society groups could face exclusion because they are arriving from countries on the UK's coronavirus red-list, which requires a costly quarantine in a hotel.
COP26 President Alok Sharma, however, said that the event will continue. He added that the British government will ensure that delegates receive the vaccine and that individuals coming from red-list nations receive complimentary quarantine accommodations.
Meanwhile, other civil society groups from developing nations in Asia, Africa and Latin American denounced the call for delay, according to Politico. They emphasized that instead, "special support" is needed for developing countries vulnerable to climate change to attend and that a delay won't serve their nations well – climate change has to be addressed sooner rather than later.
If the COP26 summit goes ahead, it would be one of the largest in-person international events held since the pandemic began.
The international climate talks are deemed crucial as scientists warn that the world needs to reduce its fossil fuel emissions over the next decade to limit global warming to 1.5 degrees Celsius above pre-industrial levels.
DISCOVERIES
Developing a New Taste
Tortoises are very deceptive creatures: They aren't as slow as many people believe and are not strict vegetarians – a shocking new video illustrates how giant tortoises prey and feed on other animals, USA Today reported.
In July 2020, researchers Anna Zora and Justin Gerlach spotted a giant tortoise on Frégate Island in the Seychelles, stalking and ultimately devouring a tern chick, they wrote in a new study.
"It was a very slow encounter with the tortoise moving at its normal, slow walking pace – the whole interaction took seven minutes and was quite horrifying," said Gerlach.
For the longest time, tortoises were believed to feed on plants. There has also been anecdotal evidence that the large reptiles kill and eat other animals but the new video marks the first recorded proof of the animal's carnivorous appetite.
Gerlach noted that the tortoise was "clearly hunting" but researchers aren't able to determine if this was "deliberate hunting or just the animal opportunistically taking advantage of a piece of extra protein."
The researchers suggest that this "entirely new hunting behavior" is likely driven by the growth of a tree-nesting colony of about 265,000 noddy terns, which often see chicks fall from the nests.
Giant tortoises can weigh more than 700 pounds and reach lengths of up to six feet. Only found in the Seychelles and the Galapagos Islands in Ecuador, the creatures can live beyond 150 years.
COVID-19 Global Update
Total Cases Worldwide: 223,191,274
Total Deaths Worldwide: 4,605,889
Total Vaccinations Worldwide: 5,600,009,549
Countries with the highest number of confirmed cases worldwide as of 4 a.m. ET*
US: 40,602,891 (+0.36%)
India: 33,174,954 (+0.11%)
Brazil: 20,958,899 (+0.15%)
UK: 7,165,200 (+0.53%)
Russia: 6,982,628 (+0.26%)
France: 6,962,968 (+0.26%)
Turkey: 6,590,384 (+0.52%)
Iran: 5,237,799 (+0.51%)
Argentina: 5,218,993 (+0.07%)
Colombia: 4,925,000 (+0.04%)
Source: Johns Hopkins University
*Numbers change over 24 hours
Not already a subscriber?
If you would like to receive DailyChatter directly to your inbox each morning, subscribe below with a free two-week trial.
Support journalism that's independent, non-partisan, and fair.
If you are a student or faculty with a valid school email, you can sign up for a FREE student subscription or faculty subscription.
Questions? Write to us at hello@dailychatter.com.