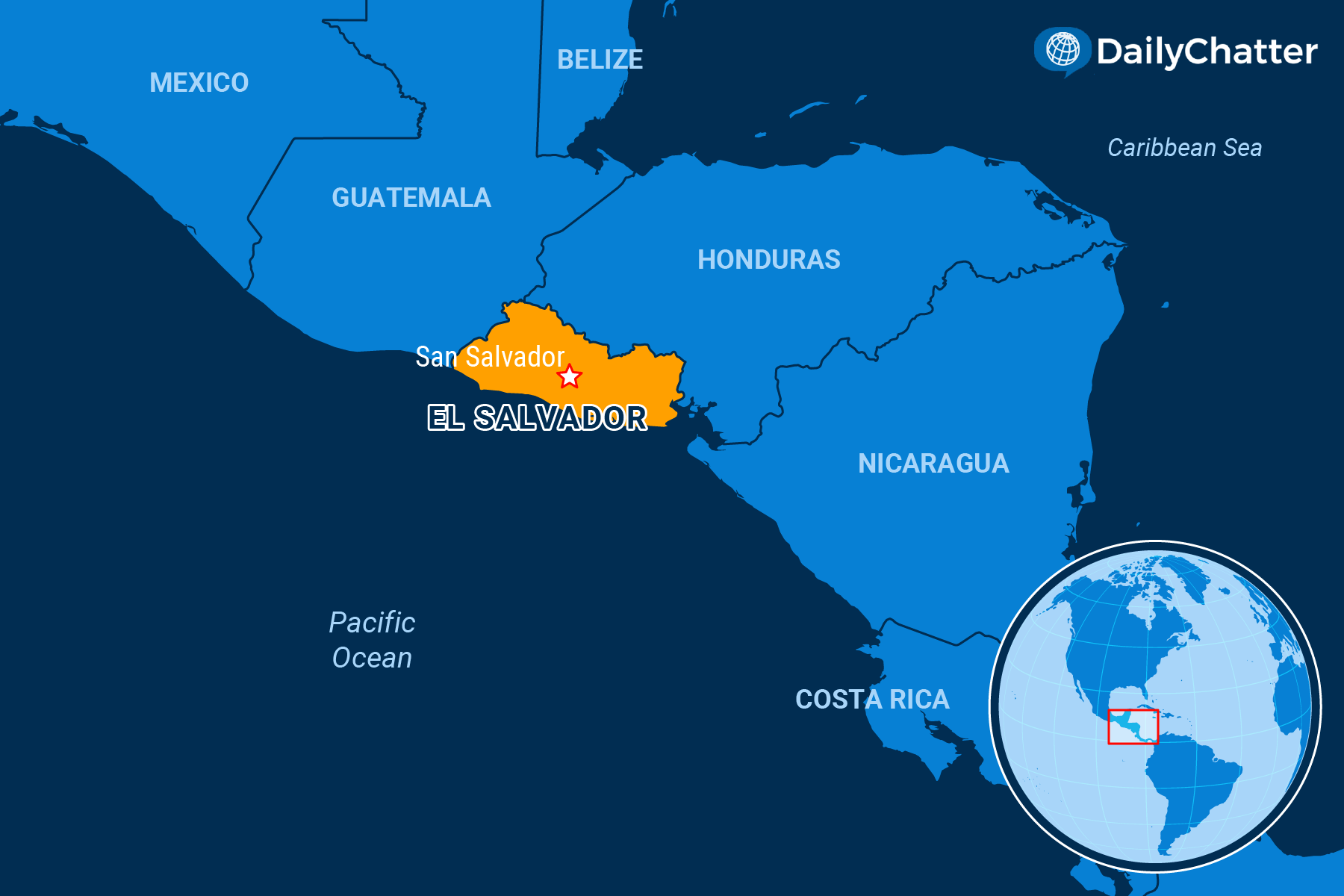 The World Today for August 18, 2021
Listen to Today's Edition
NEED TO KNOW
EL SALVADOR
The Crypto Fiat
Bitcoin has fascinated and frightened investors who love to watch its value rise (one bitcoin is worth more than $45,000 now) as well as skeptics who keep reminding cryptocurrency advocates that their beloved virtual money is exceptionally risky because it lacks state backing.
Now, however, El Salvador is adopting bitcoin as legal tender, Reuters reported. President Nayib Bukele, elected in 2019 after his campaign used social media to connect with voters, hopes the move on Sept. 7 will improve the country's economy. Since 2001, the US dollar has been used as legal tender in the Central American country. That won't change. El Salvador has no domestic currency.
"It will bring financial inclusion, investment, tourism, innovation and economic development for our country," Bukele tweeted.
Cryptocurrency enthusiasts applauded the idea.
The founder of payments platform Strike, Jack Mallers, told CNBC that bitcoin could serve as a reserve asset for developing economies seeking to weather foreign exchange rate fluctuations and avoid inflationary shocks associated with fiat, or government-backed, currency.
Mallers' enthusiasm is not necessarily misplaced. Bank of America issued a report saying that bitcoin could significantly help remittances – payments that El Salvadorans living in the US send home. It could also facilitate digitization, or helping accelerate the adoption of the latest technology, and business operations like payments, banking and financial services, according to BeInCrypto via Yahoo! Finance.
Bitcoin cuts out the middleman in financial systems, explained an NBC News video. That could stoke innovation. Bukele has also floated the idea of building bitcoin "virtual mining facilities," or servers, that would produce more of the currency. The country's volcanoes would sustainably power the facilities, he argued.
The International Monetary Fund was more cautious, however. The US-based lender believes cryptocurrencies could harm "macroeconomic stability" and "financial integrity" through their links to criminals, the Financial Times reported. Countries around the world including the US and those part of the EU are currently mulling tighter regulations on the currency to stop ransomware criminals and stamp out money laundering.
Meanwhile, the IMF is now negotiating with El Salvador over a $1 billion loan, too, suggesting that Bukele might need to temper his enthusiasm for bitcoin.
Bitcoin is an example of a bold idea that is part of 40-year-old Bukele's campaign to portray himself as a regional leader who is demonstrating how Central America's poor, violence-prone countries might innovate their way to peace and prosperity, El Pais added.
Bitcoin or not, Bukele has undercut his reform image by aggressively prosecuting allegedly critical public officials from past administrations, the Associated Press wrote. And critics have accused him of taking over institutions and avoiding the investigation of corruption in his own administration.
Regardless, Bukele has plenty of domestic reforms to pursue to improve the lives of his people. Putting more money into their wallets – digital or otherwise – could be a nice start.
WANT TO KNOW
AFGHANISTAN
Promises, Promises
Evacuations and uncertainty continued in Afghanistan two days since the takeover of the country by the Taliban, who sought to reassure Afghans and the world that it would respect women's rights and grant amnesty to individuals who oppose their rule, the Associated Press reported.
On Tuesday, evacuations of diplomatic staff and Afghans who have worked with the US and other countries resumed at Kabul's international airport under the protection of US troops after being suspended Monday. The Taliban have not interfered with these operations, the AP said.
The Taliban advances and its victory over the democratically elected government have prompted hundreds of Afghans to attempt to flee the country. On Sunday, more than 600 Afghans crammed into a cargo plane departing for Qatar, some jumping onto the aircraft's open ramp. The AP reported "shocking" scenes of people clinging to aircraft as it took off. About seven people died in the chaos.
The Taliban has sought to dispel fears by promising to respect women's rights – but only within Islamic law – and to refrain from attacking individuals who cooperated with the government and foreign troops in the country, according to Zabihullah Mujahid, the Taliban's longtime spokesman, who made his first-ever public appearance Tuesday to address those concerns at a news conference.
He also promised the Taliban would not allow Afghanistan to be used as a base for attacking other countries. This was a condition of a 2020 peace deal between the Taliban and the Trump administration that led to the American withdrawal.
Meanwhile, talks continued Tuesday between the Taliban and Afghan politicians including former President Hamid Karzai and Abdullah Abdullah, who once headed the country's negotiating council. The Taliban have said they want to form an "inclusive, Islamic government."
The group's takeover was met with shock and apprehension around the world. Even so, while Western nations expressed disappointment over the fall of the government, regional powers Russia, China and Pakistan have expressed a willingness to cooperate with the Taliban, according to the Guardian.
Analysts said Pakistan hopes to exert more influence and leverage over Taliban-controlled Afghanistan, giving it a strong regional ally aligned with its Islamic values in its bitter rivalry with India. Still, Pakistan said it would only recognize a Taliban regime as part of a "regional decision" made "in consultation" with regional and international powers, CNN noted.
Russia stated it was ready to engage if the Taliban guarantees the security of its diplomats as well as prevent militants from launching assaults against other Central Asian allies such as Uzbekistan and Tajikistan – both are post-Soviet states and allies of Russia.
China, meanwhile, called the US exit "irresponsible" but said that it was ready to develop "good-neighborly, friendly and cooperative relations with Afghanistan" but it remains wary of getting involved in a volatile political situation, analysts told the Wall Street Journal.
HAITI
Agony
Haitians continued to try to get emergency aid to victims of a devastating earthquake as they braced for Tropical Storm Grace, a situation aid officials described as "agony," the Financial Times reported.
Officials said they expected the storm to bring heavy rains and strong winds to Haiti's southwestern area which was hit hardest by Saturday's quake. They added that the rainfall could reach 15 inches in some areas, which would hinder rescue efforts and raise the threat of mudslides and flash floods, Sky News reported.
Grace's arrival comes just days after a 7.2 magnitude quake shook the poor Caribbean nation, killing at least 1,900 people and injuring more than 6,900, according to PBS Newshour. Most of the deaths were in the three provinces around the town of Petit-Trou-de-Nippes, the quake's epicenter.
Aid workers and rescue officials said that damage from the quake has made it difficult to get aid supplies to where they are needed.
Meanwhile, Haiti continues to grapple with a political crisis following the assassination of President Jovenel Moïse last month. The country is also seeing a spike of gang violence, which threatens the delivery of aid, according to USA Today.
Prime Minister Ariel Henry, who has been in office for less than a month, has declared a state of emergency. On Monday, he vowed to speed up aid efforts following criticism of a slow rollout.
Meanwhile, the country's presidential elections, originally scheduled for next month, were postponed until November.
MALAYSIA
Next
Malaysian Prime Minister Muhyiddin Yassin resigned this week amid criticism over his government's handling of the coronavirus pandemic, plunging the country into political uncertainty, the Wall Street Journal reported.
The prime minister will remain in a caretaker role until the king has found a replacement. He apologized for the government's failure to contain infections from the Delta variant.
Muhyiddin came to power last year following the collapse of the ruling coalition led by then-Prime Minister Mahathir Mohamad. He formed a government after securing a thin majority in parliament, which included the support of the conservative opposition party UMNO.
However, the coalition was unstable from the start and it was weakened by defections in recent weeks, with former supporters citing the handling of the pandemic as one of the main reasons for their departure.
It is now up to King Sultan Abdullah Sultan Ahmad Shah to decide who will be the country's next leader. On Tuesday, he asked lawmakers to pick the next prime minister by Wednesday, Channel News Asia reported.
For more than a month, the number of infections has risen in Malaysia as a result of the Delta variant: The country has reported more than 15,000 cases daily and around 200 deaths per day.
The country has stepped up its vaccination program and about one-third of the population is fully vaccinated – one of the highest rates in Southeast Asia.
DISCOVERIES
High Society
For years, scientists thought giraffes weren't socially competent. They were wrong.
A new study has found that the animals actually have complex social structures, Gizmodo reported.
In a paper, researchers Zoe Mueller and Stephen Harris reviewed more than 400 studies on giraffe behavior to get a better understanding of the artiodactyl's social system. The team discovered that a giraffe's social structure was similar to that of whales, elephants and chimpanzees.
They explained that some of these animals have a matriarchal social hierarchy, meaning that the oldest female leads the group.
Mueller and Harris said giraffes spend nearly a third of their lives in a post-reproductive state. This means that elder females will stick around longer in the raising of new generations and continue to ensure the longevity of their social group.
It's certainly an overwhelming task: Herds can be as large as 50 giraffes.
The authors said the recent findings are a good thing for the giraffe's conservation status.
"If we view giraffes as a highly socially complex species, this also raises their 'status' toward being a more complex and intelligent mammal that is increasingly worthy of protection," Muller said.
COVID-19 Global Update
Total Cases Worldwide: 208,609,830
Total Deaths Worldwide: 4,382,461
Total Vaccinations Worldwide: 4,757,052,259
Countries with the highest number of confirmed cases worldwide as of 4 a.m. ET*
US: 37,017,859 (+0.35%)
India: 32,285,857 (+0.11%)
Brazil: 20,416,183 (+0.18%)
France: 6,581,417 (+1.58%)
Russia: 6,551,934 (+0.31%)
UK: 6,352,224 (+0.42%)
Turkey: 6,118,478 (+0.36%)
Argentina: 5,096,443 (+0.16%)
Colombia: 4,874,169 (+0.07%)
Spain: 4,733,602 (+0.30%)
Source: Johns Hopkins University
*Numbers change over 24 hours
Not already a subscriber?
If you would like to receive DailyChatter directly to your inbox each morning, subscribe below with a free two-week trial.
Support journalism that's independent, non-partisan, and fair.
If you are a student or faculty with a valid school email, you can sign up for a FREE student subscription or faculty subscription.
Questions? Write to us at hello@dailychatter.com.