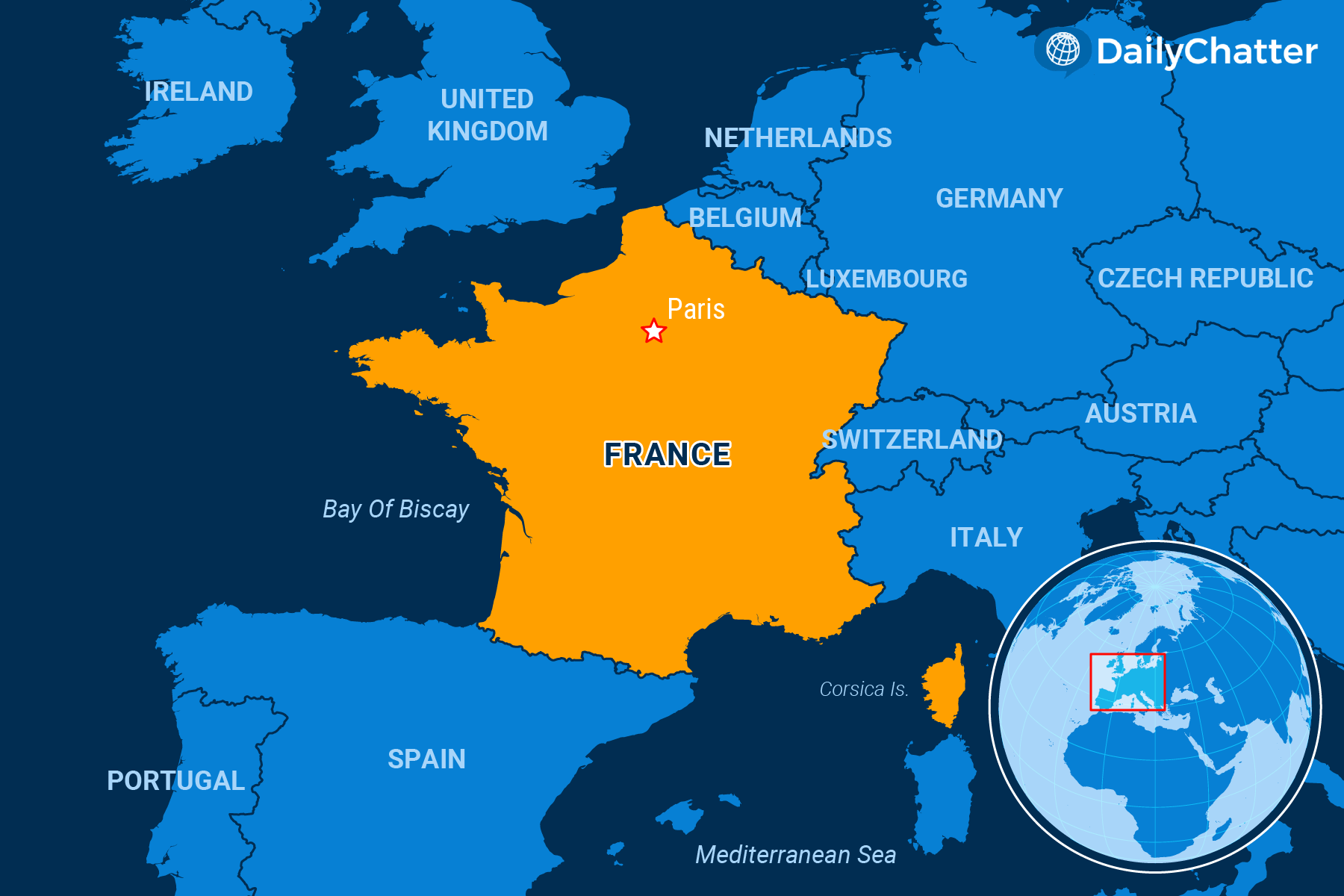 The World Today for August 17, 2021
Listen to Today's Edition
NEED TO KNOW
FRANCE
Weaponizing Secularism
Ever since French officials banned Muslim women from wearing face veils at schools in 2004, the French have debated the limits they can place on Islamic dress and expression in order to preserve the secular nature of French culture.
There is little sign the debate is going to end anytime soon.
French lawmakers recently approved a so-called "Islamic separatism" bill that aims to prevent Muslim communities from creating parallel theocratic societies within the West European country. As Foreign Policy magazine explained, the proposed law would regulate mosques more closely, ensure the neutrality of public servants and enact other measures.
"It is against people who in the name of a wrong or reconstructed vision of a religion behave in a way contrary to the republic," said French President Emmanuel Macron.
A series of extremist attacks created a climate conducive to the bill, reported Radio France Internationale, including the beheading last year of a French teacher, Samuel Paty, who showed his students a cartoon of the Prophet Muhammed that many Muslims believe is blasphemous.
These days, almost 45 percent of French citizens believe Muslims are a threat to their national identity, wrote Time magazine. Around 42 percent of Muslims in the country feel as if they have been discriminated against. Sixty percent of women who wear a headscarf said they had been victims of discrimination. France has an estimated 6 million Muslims, the largest Muslim population in Europe.
To date, the European Court of Justice has been inclined to support European states that seek to suppress religious identities. As Al Jazeera explained, the court recently ruled that employers can prohibit forms of "political, philosophical or religious" expression in the workplace, for example.
Muslims have decried the trend as Islamophobic.
"We are seeing a justification of a breach of freedom and fundamental rights in the name of security – a weaponization of secularism," French legal scholar Rim-Sarah Alouane told the Guardian. "It's a deformed legal monster, which aims not only to contain Muslims but to erase them from the public sphere."
Other forces might be at play. Macron assumed office five years ago as a centrist and reformer. But he has moved to the right as he approaches reelection next year when his main rival will likely be Marine Le Pen, the nationalist candidate who rails against foreign influences tainting France.
Countries like Britain, where technically the church and state are allied, have managed to have thriving societies without telling people what they can wear on their head or regulating their houses of worship, noted TRT World, a Turkish public broadcaster.
Even so, other European countries such as Belgium and Germany have similar measures regulating headscarves or veils or mosques. Others in Europe periodically – usually around election time – consider rules that disproportionately impact their Muslim populations.
Regardless, no one expects these issues to go away anytime soon.
WANT TO KNOW
CAMBODIA
Splitting Hairs
The last living leader of Cambodia's Khmer Rouge launched an appeal Monday to overturn a conviction of genocide committed more than four decades ago during the brutal communist regime of Pol Pot that killed about 1.7 million people, the Associated Press reported.
Khieu Samphan, 90, former head of state for the Khmer Rouge, was convicted of genocide, crimes against humanity and war crimes in 2018. His defense team told the Supreme Court Chamber of the Extraordinary Chambers in the Courts of Cambodia (ECCC) that there were procedural mistakes and that the evidence used against Khieu Samphan was questionable.
Prosecutors rejected the arguments and emphasized the "totality" of the evidence against the defendant.
The final verdict won't come until next year but analysts doubted the conviction would be overturned. If it is, it won't make a difference: Khieu Samphan is already serving a life sentence in a 2014 verdict that found him guilty of crimes against humanity connected with the forced disappearance of thousands of people during the Khmer Rouge regime that lasted from 1975 to 1979.
Under the leadership of the late Pol Pot, the radical Khmer Rouge regime ruled the country with an iron fist before being ousted by Vietnamese forces. Pol Pot sought to eliminate all traces of what they considered bourgeois life, destroyed many religious, social and financial institutions and forced millions to move to the countryside.
Following their ouster, the Khmer Rouge waged a two-decade guerilla campaign before the death of Pol Pot in 1998. Subsequently, Khieu Samphan and others surrendered themselves.
ZAMBIA
Third Time's a Charm
Zambian President Edgar Lungu agreed to concede Monday after opposition leader Hakainde Hichilema took the lead in Zambia's presidential elections last week, marking the third peaceful transition of power the southern African country has witnessed since its independence from Britain in 1964, CNN reported.
Lungu initially refused to accept the results, saying the polls were "not free and fair."
Zambia's electoral commission said that Hichilema won 2,810,777 votes against Lungu's 1,814,201, with all but one of the 156 constituencies counted. The election was marked by a huge turnout, particularly by young voters – some who came wearing academic robes to protest the lack of job opportunities in the copper-rich country.
Supporters of Hichilema's United Party for National Development celebrated the victory even as analysts said the celebrations would likely be short-lived.
The country is grappling with a devasting financial crisis and became Africa's first pandemic-era nation to go into default after it failed to complete its international debt payments last year.
The economy has slightly improved thanks to favorable copper prices – driven partly by a rise in electric cars.
Meanwhile, the International Monetary Fund decided to withhold financial support until after the elections.
RUSSIA
A Different Kind of Disease
Facebook banned more than 300 social media accounts linked to a Russian vaccine disinformation network, which falsely alleged the dangers of Western-made Covid-19 jabs, Business Insider reported.
In its July Coordinated Inauthentic Behavior report (CIB), the social media giant said the Facebook and Instagram accounts were connected to British-registered marketing firm Fazze. It's unclear who hired the company but previous reports link it to Russia.
Fazze has now been banned from the platform.
The CIB said the campaigns "functioned as a disinformation laundromat" and used social media influencers with existing audiences on Facebook, Instagram, YouTube, and TikTok.
It also noted that the disinformation campaign initially targeted the British-Swedish AstraZeneca vaccine, claiming the inoculation would turn recipients into chimpanzees. The campaign later focused on US audiences, posting false claims that the Pfizer jab had a much higher "casualty rate" than other vaccines.
Facebook representatives noted that it was difficult to easily spot these fake accounts because of the cross-platform nature of the campaign. They added that they were able to act after journalists and influencers said that Fazze tried to pay them to spread fake news.
Analysts noted that the disinformation campaign came at a time when Russian and Chinese state media tried to promote their vaccines and spread negative stories about other jabs.
DISCOVERIES
The Crasher
Scientists at NASA recently figured out when the 1,640-foot-wide Bennu asteroid will swing by Earth and also when it will hit our planet, the Independent reported.
The space agency used data from the Origins, Spectral Interpretation, Resource Identification, Security-Regolith Explorer (OSIRIS-REx) spacecraft to study the asteroid's movements from now until 2300.
OSIRIS-REx has spent two years analyzing Bennu's size, shape and composition from close proximity. The space probe is set to return to Earth in 2023 with a sample of the giant space rock.
In their findings, astronomers said the celestial body will swing by in 2135. This close encounter will allow scientists to better forecast how the planet's gravity affects the asteroid's path around the Sun – and a future potential impact.
The team reported that Bennu is set to crash on Earth on Sept. 24, 2182 but the chances of an impact are one in 2,700 – and one in 1,750 through the year 2300.
Even if it did crash, it wouldn't be world-ending: It would create a crater 10 to 20 times its size. Even so, the area of destruction would be about 100 times the size of the crater.
Although researchers are not worried, they noted that Bennu's course could be affected by other forces around the solar system. Still, the chances are slim, the Associated Press reported.
For now, there is nothing to worry about.
COVID-19 Global Update
Total Cases Worldwide: 207,872,041
Total Deaths Worldwide: 4,371,641
Total Vaccinations Worldwide: 4,716,610,865
Countries with the highest number of confirmed cases worldwide as of 4 a.m. ET*
US: 36,888,978 (+0.57%)
India: 32,250,679 (+0.08%)
Brazil: 20,378,570 (+0.07%)
Russia: 6,531,585 (+0.31%)
France: 6,479,066 (+0.12%)
UK: 6,325,515 (+0.45%)
Turkey: 6,096,786 (+0.30%)
Argentina: 5,088,271 (+0.07%)
Colombia: 4,870,922 (+0.06%)
Spain: 4,719,266 (+0.55%)
Source: Johns Hopkins University
*Numbers change over 24 hours
Not already a subscriber?
If you would like to receive DailyChatter directly to your inbox each morning, subscribe below with a free two-week trial.
Support journalism that's independent, non-partisan, and fair.
If you are a student or faculty with a valid school email, you can sign up for a FREE student subscription or faculty subscription.
Questions? Write to us at hello@dailychatter.com.