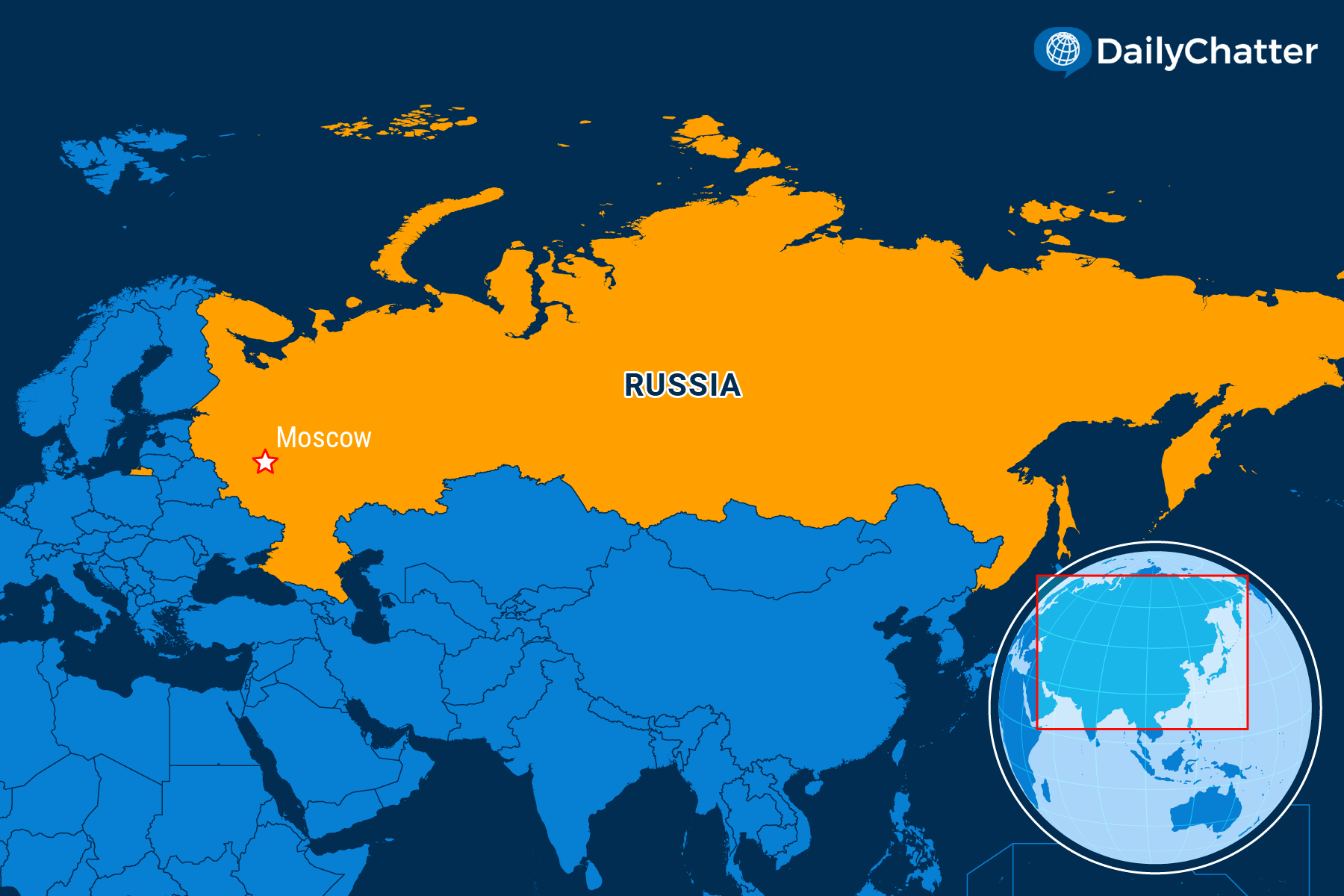 The World Today for August 10, 2021
Listen to Today's Edition
NEED TO KNOW
RUSSIA
Energy Chess
The US and Germany recently reached a deal wherein the US would agree to drop its opposition to Nord Stream 2, an approximately 750-mile-long pipeline through the Baltic Sea that would allow Russia to export natural gas to Europe, as the Russian state-owned Gazprom website explained.
As part of the agreement, Germany would invest in green technology in Ukraine and work with the US to oppose Russian dominance of European energy markets.
Critics said the US had given Russia enormous power over European democracies while also ensuring another steady stream of foreign currency to autocrats in Moscow for years to come. The pipeline project costs around $11 billion. "This is a generational geopolitical mistake that decades from now future Russian dictators will be reaping billions of dollars of benefits annually from," Senator Ted Cruz, the Texas Republican, told the Washington Post.
Democrats and Western European diplomats issued similar statements. Russia has also used the pipeline as an excuse to expand its military footprint in the Baltic, National Interest wrote. The plan would allow Russia to bypass Ukrainian gas lines that provide the former Soviet republic with vital revenues, Reuters added.
But defenders of the agreement said Nord Stream 2 was going to move forward with or without American approval. At least, argued President Joe Biden in CNN, the US advanced some of its goals in the region. German leaders have also suggested they would act to prevent Russia from harming Ukraine in that way, wrote Tass, a Russian state-owned news agency.
The US needed to accept the pipeline to maintain good relations with Germany, argued Politico. Germany was determined to see the pipeline built to secure its energy supplies and engage with Russia commercially rather than militarily. Under the deal, Germany will spend $200 million to improve Ukraine's electrical grid, create a $1 billion fund to expand renewable energy in the country and ensure that Russia keeps exporting gas through Ukraine until 2034 at least, according to Bloomberg.
The US might have also been seeking to protect its own commercial interests involving pipelines, added Foreign Policy magazine.
Writing for the Moscow Times, Carnegie Moscow Center Senior Fellow Alexander Baunov felt that everyone won in the agreement. While Russia might receive a windfall in the short term, Europe will continue to develop its renewable energy sources, reducing overall dependence on carbon-based fuels in the medium and long term.
Win or lose, Europeans admit it's a risky bet on an uncertain future.
WANT TO KNOW
MOZAMBIQUE
Pushing Back
Mozambican and Rwandan forces pushed out jihadists in the northern port town of Mocimboa da Praia this week, an important victory for Mozambique's military which has been struggling with an Islamist insurgency since 2017, Agence France-Presse reported.
Colonel Ronald Rwivanga, a spokesman for the joint military force, said the town was "the last stronghold of the insurgents" and the recapture marks "the end of the first phase of counter-insurgency operations."
Since last year, the port town, located in the gas-rich northern province of Cabo Delgado, had become the de-facto headquarters of Islamic State-linked extremists, locally referred to as al-Shabab.
The victory came after Rwandan forces sent 1,000 troops to aid the Mozambican military. The deployment allowed the army to regain control of Awasse – a small but strategic settlement near Mocimboa da Praia.
Since July, other southern African countries have sent troops, advisors and aid to support the Mozambican army in its anti-insurgency efforts. The European Union has also established its own military mission to train Mozambican soldiers.
Since 2017, Cabo Delgado has been plagued by al-Shabab violence, which has killed more than 3,100 people and forced the displacement of at least 800,000.
The province is home to a $20 billion energy project operated by French energy major Total, one of Africa's biggest liquefied natural gas schemes.
EGYPT
Russia restarted flights to Egyptian Red Sea resorts Monday, ending a six-year ban that followed the bombing of a Russian airliner that killed more than 220 people in 2015, the Associated Press reported.
On Monday, about 300 tourists traveled from Moscow to the popular Red Sea location of Hurghada. Egypt's national carrier, EgyptAir, said that they would operate seven flights from the Russian capital to Hurghada and Sharm el-Sheikh, the latter is on the Sinai Peninsula.
Egyptian diplomats in Russia added that there would be 20 direct flights between Moscow and the two Red Sea resorts every week.
Flights to the resorts came to a halt in October 2015 after a local branch of Islamic State took responsibility for the downing of the Russian plane shortly after it took off from Sharm el-Sheikh. Russian authorities said Egypt's airport security was not sufficient.
The attack prompted Russia to suspend all flights to Egypt, dealing a major blow to Egypt's tourism sector, which was still recovering from the fall in tourists following the 2011 Arab Spring uprisings.
In 2018, flights between Moscow and the Egyptian capital, Cairo, resumed after the North African country beefed up its security at airports.
Despite the ongoing coronavirus pandemic, the country has implemented looser restrictions in Red Sea towns to attract foreign visitors. However, it has mandated vaccinations for workers in the tourism sector even as the national vaccination campaign has lagged.
PAKISTAN
Spare Not the Child
An eight-year-old Hindu boy became the youngest person ever to be charged under Pakistan's blasphemy laws, sparking outrage from rights advocates and neighboring India, the Guardian reported Monday.
The unnamed child was accused of intentionally urinating on a carpet of a library of a madrassa – an Islamic religious school – last month. Last week, a Muslim crowd attacked a Hindu temple in the conservative district of Rahim Yar Khan, in the state of Punjab, after the boy was released on bail.
The violence prompted authorities to hold the boy's family in protective custody and many Hindus in the district to flee.
Legal analysts said the charge was unprecedented, while representatives of the Hindu community and human rights activists have demanded the charge be dropped.
India's external affairs ministry also summoned a Pakistani diplomat in New Delhi to protest the attack and demand the safety of Hindus in predominately Muslim Pakistan.
Pakistani Prime Minister Imran Khan also intervened by condemning the violence and ordered provincial police to take action against anyone involved. He also vowed to restore the temple.
Blasphemy charges in Pakistan carry the death penalty but no judicial executions have taken place since capital punishment was introduced in 1986. Even so, suspects have been often attacked and killed by mobs.
DISCOVERIES
The Midas Touch
An international research team was able to convert water into a metallic gold-colored substance, Cosmos magazine reported.
On a chemical level, metals can conduct electricity because of a sea of "free electrons." This means that the electrons are free to move around inside the metallic structure – which consequently makes metals good conductors of electricity.
Water, such as tap and rainwater, can also conduct electricity but only because of the dissolved salts it contains. Pure water, on the other hand, makes for a poor conductor because the electrons are firmly locked in bonds.
In a new study, scientists at the BESSY II synchrotron in Berlin, Germany used an alloy of sodium and potassium metals (Na-K) to provide pure water with electrons. The alloy is liquid at room temperature and both metals can quickly share electrons.
The problem is that both sodium and potassium are highly reactive to water so the researchers had to use very small amounts to prevent an explosive reaction. Inside a vacuum chamber, the research team mixed a small flow of water vapor with a Na-K droplet coming from a nozzle. The combination caused the water to form a gold-colored thin layer on top of the droplet, which filled it with electrons and as a result, it behaved like a metal.
"You can see the phase transition to metallic water with the naked eye," says co-author Robert Seidel.
Maybe ancient alchemists might have been on to something when they tried to turn lead into gold.
COVID-19 Global Update
More than 180 nations worldwide have confirmed cases of the coronavirus. The following have the highest numbers worldwide as of 4 a.m. ET*:
US: 35,948,170 (+0.51%)
India: 31,998,158 (+0.09%)
Brazil: 20,177,757 (+0.06%)
Russia: 6,384,195 (+0.34%)
France: 6,375,268 (+0.06%)
UK: 6,123,173 (+0.41%)
Turkey: 5,942,241 (+0.79%)
Argentina: 5,029,075 (+0.20%)
Colombia: 4,843,007 (+0.08%)
Spain: 4,627,770 (+0.86%)
Source: Johns Hopkins University
*Numbers change over 24 hours
Not already a subscriber?
If you would like to receive DailyChatter directly to your inbox each morning, subscribe below with a free two-week trial.
Support journalism that's independent, non-partisan, and fair.
If you are a student or faculty with a valid school email, you can sign up for a FREE student subscription or faculty subscription.
Questions? Write to us at hello@dailychatter.com.