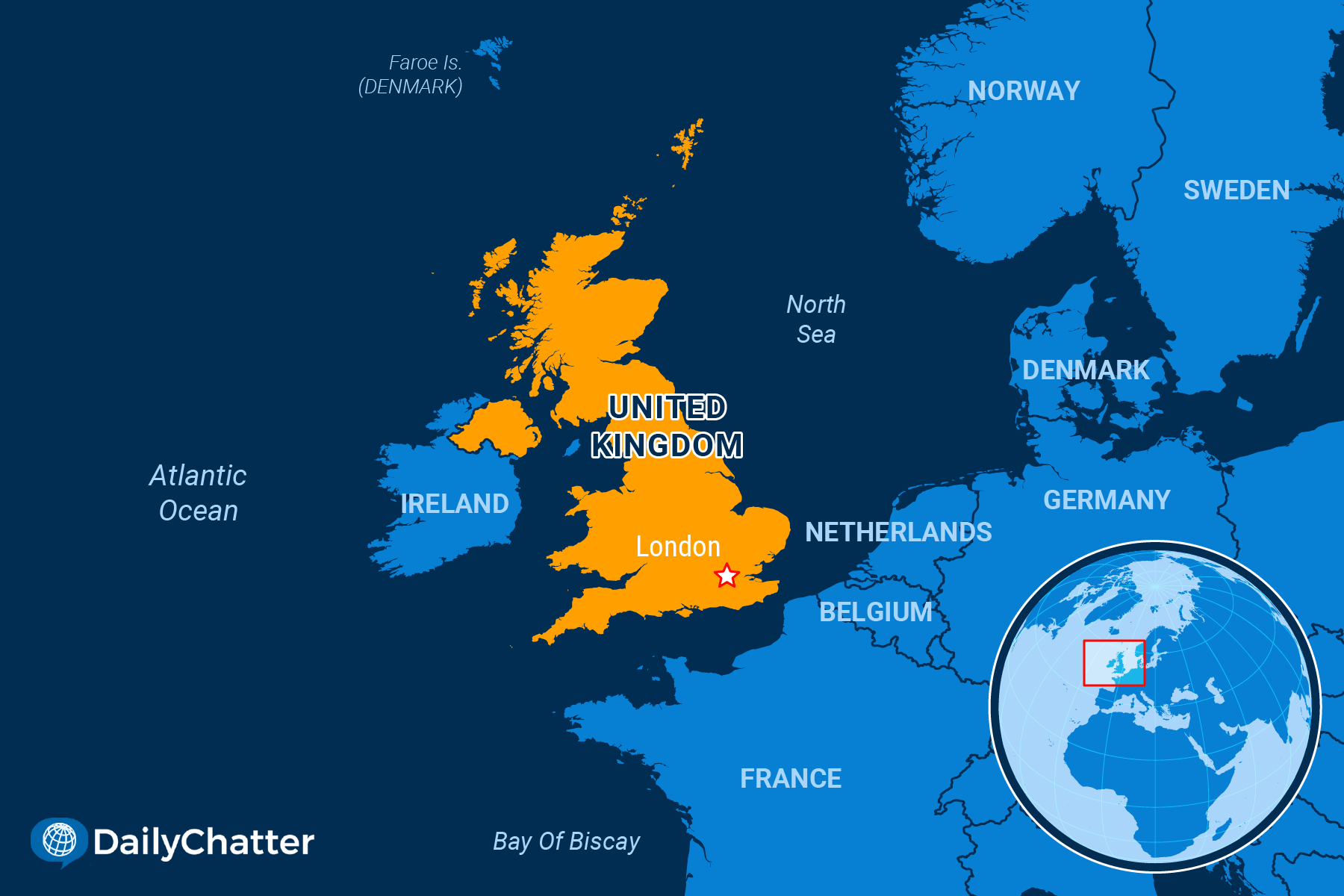 The World Today for July 22, 2021
Listen to Today's Edition
NEED TO KNOW
UNITED KINGDOM
Offshoring Humans
Nigel Farage, the former British member of the European Parliament who masterminded his country's exit from the European Union, recently called the Royal National Lifeboat Institution a "taxi service for illegal immigration" when it picks up migrants in danger at sea.
Farage's comments could represent the perspective animating the Conservative government of Prime Minister Boris Johnson.
The government's proposed Nationality and Borders Bill would alter British law to eliminate the so-called "Nicholas Winton clause," explained the New Statesman. Named after the Briton who helped European Jewish children in the run-up to the Second World War find a safe haven in the UK, the clause makes it illegal to facilitate asylum seekers "for gain." They would have to be doing so for humanitarian reasons, in other words.
If the clause is removed, however, anyone helping asylum seekers enter Britain – including volunteer lifeboat operators with a proud tradition of putting themselves in harm's way to save lives – would conceivably be criminals.
The Royal National Lifeboat Institution, which is part of Her Majesty's Coastguard, issued a statement saying they would continue to aid anyone in danger of drowning under maritime law and the Safety of Life at Sea Convention, according to the Financial Times.
Regardless, the clause is just one aspect of a controversial bill that would allow authorities to arrest migrants arriving in Britain and send them overseas to an undetermined location while their applications for residency in the United Kingdom are considered, the New York Times reported.
The idea of offshoring humans isn't new but has been gaining ground recently, especially in the European Union and Australia, wrote the Atlantic.
Meanwhile, the proposed Nationality and Borders Bill has run up against criticism from many quarters. The United Nations warned that the bill could violate the UN Refugee Convention. British dentists published a statement objecting to officials using dental X-rays to determine a migrant's age.
Writing in the Guardian, author Daniel Trilling argued that the bill would not reform immigration but make it crueler. The legislation was designed to make the government look tough while also reducing deaths and suffering at sea by making the hurdles of sea crossing so much more difficult.
"The idea that tough deterrent measures are not only necessary to keep anxious voters happy but are ultimately in the best interest of refugees themselves is one that politicians in many parts of the rich world find appealing," wrote Trilling.
A different story in the Atlantic magazine called Johnson the minister of chaos. This measure, however, shows he has a definite idea of order.
WANT TO KNOW
PHILIPPINES
Paying Pipers
The Philippines' Supreme Court ruled Wednesday that the International Criminal Court (ICC) can prosecute government officials for alleged crimes committed before the country's withdrawal from the court, a decision that could be problematic for President Rodrigo Duterte whose anti-drug initiatives are at the heart of the case, reported Agence France-Presse.
In its ruling, the court contradicted the president's previous claim that the ICC is unable to investigate crimes committed by administration officials during Duterte's crackdown.
The anti-drug program began in 2016. Activists say tens of thousands of people have been killed in the bloody campaign.
The international tribunal subsequently launched an investigation into the killings, prompting Duterte to withdraw the Philippines from the ICC in 2019.
The president refused to cooperate and said the court has no jurisdiction. But the country's top court said the ICC "retains jurisdiction over any and all acts committed by government actors until March 17, 2019" – overlapping the first three years of Duterte's presidency.
Opposition politicians and representatives of the victims' families welcomed the move, saying that there was enough evidence to prosecute Duterte.
Duterte's term will end next year and he is not allowed to seek reelection under the constitution's one-term limit.
However, he hinted at the possibility of running as vice president with his daughter, Sara, planning to run for the country's top position. If she wins, she could shield her father from criminal charges.
HUNGARY
The Illusionist
Hungarian Prime Minister Viktor Orban is proposing a referendum on child protection following a spat with the European Union over an anti-LGTB+ law that has sparked condemnation in the bloc and calls for legal action against Hungary, Bloomberg reported Wednesday.
The issue centers on new legislation that outlaws media content for minors that "promotes homosexuality," a move viewed by many advocates and EU officials as another effort by Orban's far-right government to target the LGBT+ community.
The referendum will ask five questions, including whether "small children should be exposed to limitless content that influences their sexuality."
Recently, the EU admonished Hungary for passing the legislation and decided to halt the distribution of pandemic funding to the nation because it was concerned about judicial independence and corruption.
Hungary was slated to receive about $8.5 billion in the stimulus package.
Critics and opposition politicians, meanwhile, said the plebiscite is part of Orban's efforts to distract voters over a recent spyware scandal.
A recent investigation by an international consortium of media outlets illustrated how the Hungarian government used an invasive malware, Pegasus, to spy on critics, journalists, lawyers and opposition politicians. Hungary was the only country in the bloc that purchased the Pegasus software from the Israeli-based NSO group.
The government has neither confirmed nor denied the allegations.
IRAN
Thirsty
Iran's southwestern Khuzestan province has been gripped by deadly unrest for nearly a week after protests broke out over water shortages that have plagued the region for years, Al Jazeera reported Wednesday.
Authorities said that at least three people, including one police officer, have died in the clashes, which they have blamed on "opportunists and rioters." The number of casualties, however, remains unknown and officials haven't disclosed how many people have been arrested.
Sporadic internet slowdowns and blackouts have been reported across the province but multiple videos depicting confrontations between police and demonstrators have filtered out.
Oil-rich Khuzestan has faced water problems for decades and many residents claim that the province never truly had potable water. They add that residents have had to buy their water for years – or take it from the rivers – many of which have dried up.
Meanwhile, the province's large Sunni Muslim population has long complained that they are being ignored and marginalized in predominately Shia Iran.
The situation has deteriorated as the province – like all of Iran – has been dealing with high temperatures and droughts that have led to blackouts and water shortages.
DISCOVERIES
The Da Vinci Code
Famous Renaissance polymath Leonardo da Vinci left no children when he died even as his legacy lives on to this day, NBC News reported.
Historians traced da Vinci's genealogy back nearly 700 years, to the artist's great-great-great-grandfather Michele.
In a new paper, a research team has identified fourteen living descendants of the creator of the "Mona Lisa" and "The Last Supper," ranging in age from 1 to 85.
They wrote that the famous painter and inventor – born out of wedlock and with no children – had 22 half-siblings during his lifetime: Researchers traced da Vinci's legacy by following an unbroken male line from his father, Ser Piero, and half-brother Domenico.
The team is now planning to conduct genetic studies on da Vinci's living descendants in order to "scientifically explore the roots of his genius." This would include certain features about his personality and health such as his left-handedness and his peculiar sensory perception.
The DNA study could also help researchers verify the polymath's remains.
Da Vinci died in 1519 and is thought to be buried in Amboise, France but some accounts say the Renaissance man's bones were moved after the French Revolution, according to Live Science.
COVID-19 Global Update
More than 180 nations worldwide have confirmed cases of the coronavirus. The following have the highest numbers worldwide as of 4 a.m. ET*:
US: 34,226,820 (+0.15%)
India: 31,257,720 (+0.13%)
Brazil: 19,473,954 (+0.28%)
France: 5,973,912 (+0.36%)
Russia: 5,955,089 (+0.39%)
UK: 5,586,716 (+0.80%)
Turkey: 5,554,317 (+0.15%)
Argentina: 4,798,851 (+0.31%)
Colombia: 4,679,994 (+0.24%)
Italy: 4,297,337 (+0.10%)
Source: Johns Hopkins University
*Numbers change over 24 hours
Not already a subscriber?
If you would like to receive DailyChatter directly to your inbox each morning, subscribe below with a free two-week trial.
Support journalism that's independent, non-partisan, and fair.
If you are a student or faculty with a valid school email, you can sign up for a FREE student subscription or faculty subscription.
Questions? Write to us at hello@dailychatter.com.